Is an eGPU Worth It for Mac Users? We Ran the Tests. Here's What You Need to Know
Wondering whether an eGPU could actually make your old Mac feel new again—even when doing creative work? We did the testing for you.

Do you work in Video? Or work with 3D? Do you create content regularly?
An eGPU can make a practical difference in some of the most painful "waiting around for my computer" moments. This post is the first in a set of materials to help you extend the life and performance of your Intel Mac, primarily focused on content creators.
An eGPU is an external Graphics Processing Unit. A box (like an Akitio Node) connects to your Macintosh via Thunderbolt 3. It allows your system to leverage the dedicated processing capabilities using a desktop Graphics Card card (like the AMD 6800XT.)
What's the TL;DR? An eGPU does help you work faster
OWC had several practical tests performed focusing on eGPU usage for Mac-based content creators. There were some key concrete results. Adding an eGPU gives a serious speedup for Intel Macs for a fraction of the cost of buying new equipment.
Three systems were tested—a 2018 MacMini, a 2019 MacBook Pro, and a 2018 iMac.
The tests focused on video editing tools: Apple Final Cut Pro, Apple Motion, Adobe Premiere Pro, Blackmagic Design DaVinci Resolve, and Topaz AI.
Tests were designed around common post-production pain points (see below)
Various footage formats were used in the tests, including: RED, HEVC, h264, Canon, and Arri RAW.
Assets included footage up to 8k, with most of it being UHD.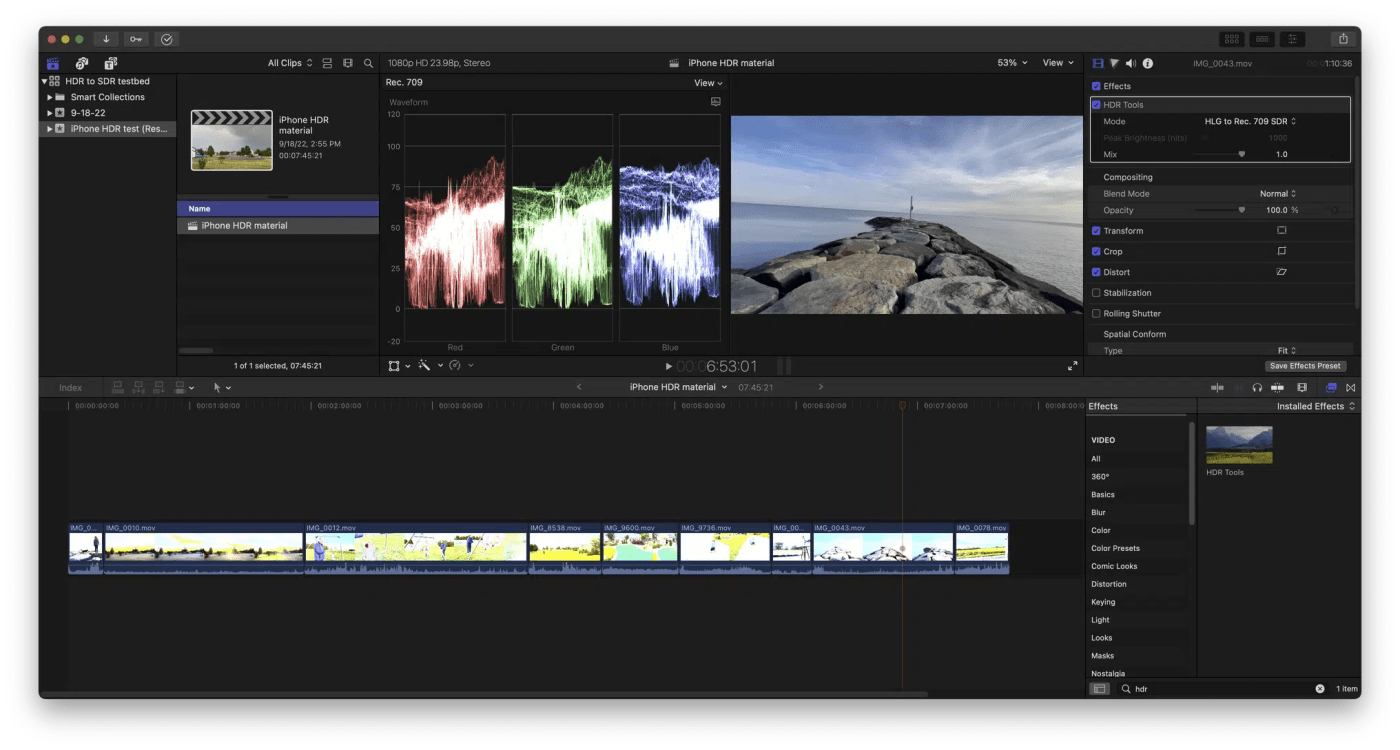 Summary of key results
Rendering was an average of 3-5x faster.
Exports were an average of 2-5x faster.
Motion graphics test with Motion Blur & 3D averaged 50% more frames per second for playback
Video Noise Reduction went from a crawl (4fps) to real-time (24fps) for playback.
Upscaling of SD to HD with cutting-edge AI averaged 850% faster.
Where will an eGPU make a difference?
Systems with no discrete GPU or GPU with less than 2GB of VRAM.
Scaling of footage (upscaling, downscaling, using AI systems)
Rendering and export of materials with scale/color changes
Color work (color conversions, grading)
Video Noise Reduction
Motion Graphics in 3D space with/without motion blur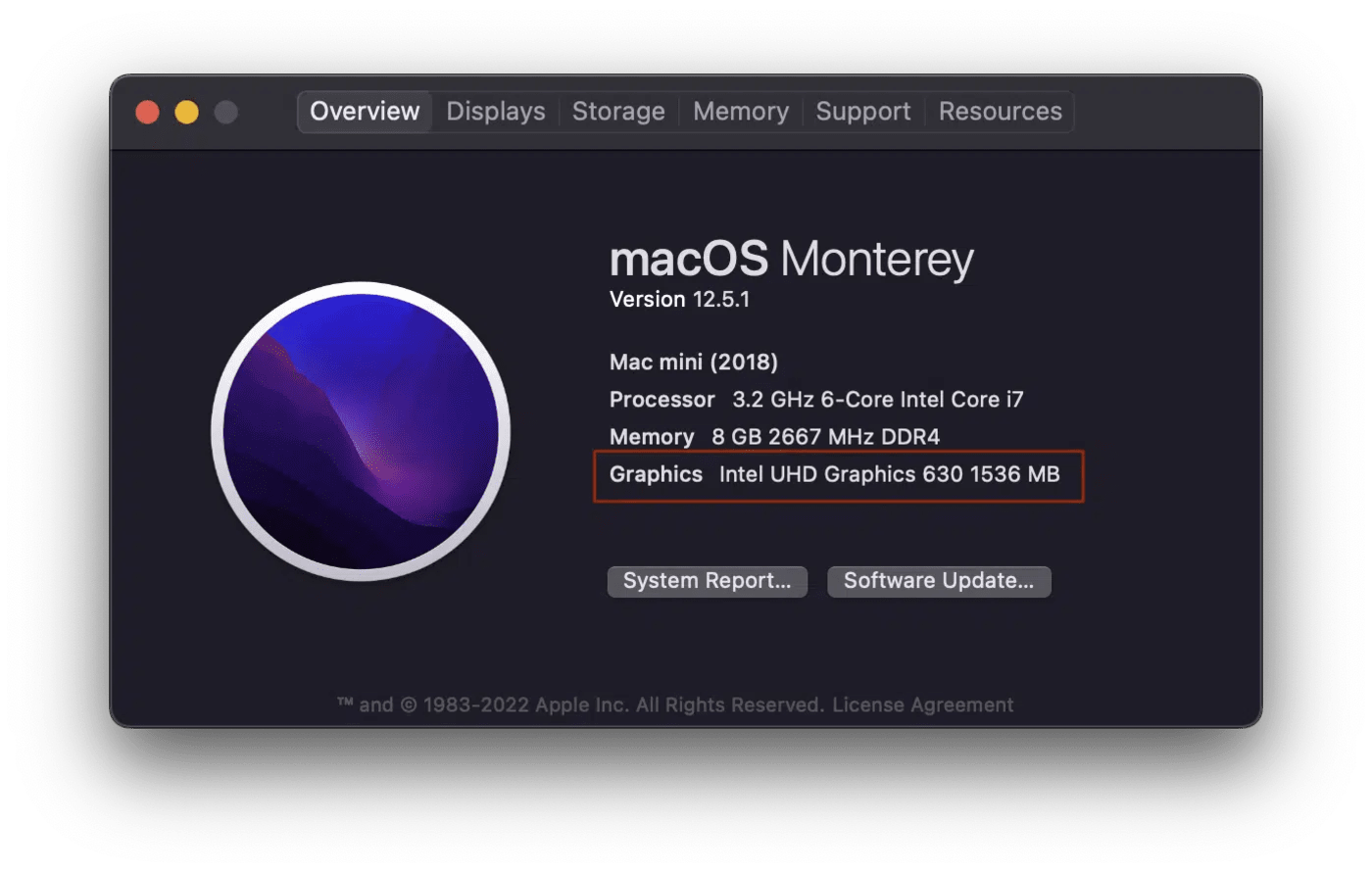 What won't an eGPU help with?
This hardware upgrade helps primarily in areas that are GPU intensive.
An eGPU will not help with the following:
Video compression/decompression (the CPU itself handles most of this)
Non-video related items (databases, copying media, PowerPoint)
Plugins that are CPU based.
Audio plugins.
Tools like Photoshop/After Effects/Fusion are heavily CPU driven, despite handling pixels.
Understanding the rest of this article
The rest of this article exists to help understand how the tests were designed and the deeper details of what and how these tests were performed.
These tests were designed by a media professional
OWC brought in a professional editor with 20 years of experience design these tests. He has been using an eGPU since 2018 with an i9 MacBook Pro. It provided extra horsepower with the overhead of sharing video tools like Premiere with clients over Zoom and Microsoft Teams.
Some great benchmarking tools exist on the market, like GeekBench or Cinebench. These tools do compute tests against your CPU and GPU.
The problem with benchmark tools is that they are optimized to try and measure the exact maximums of the chips. As a result, benchmarks don't give an accurate reflection of real-world workflow performance.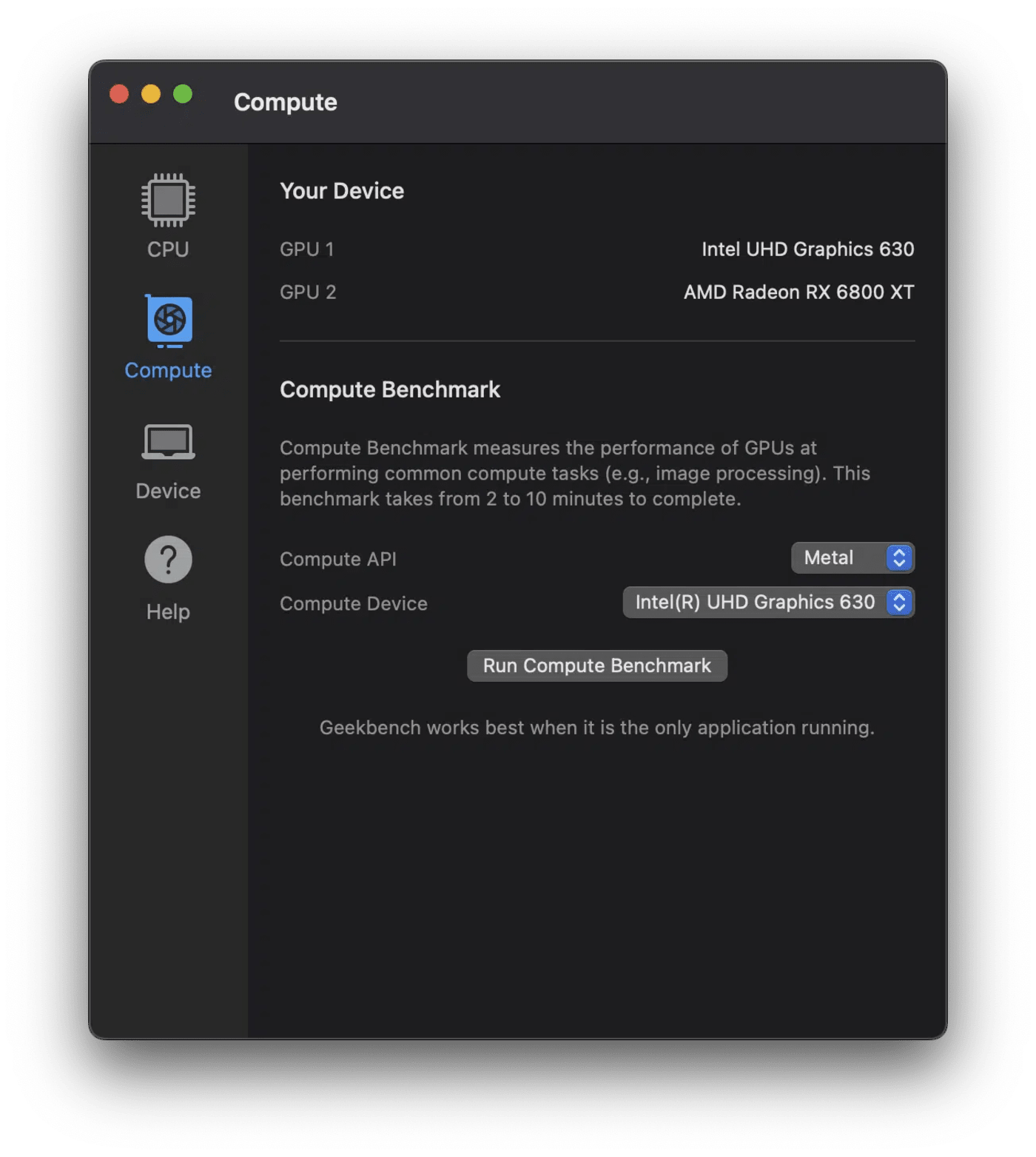 There are more factors than just how many CPU cycles are involved. We approached this problem based on the following idea: Practical case uses, where everyday users hit pain points that give a feel for the suitable case uses for an external GPU.
What computer tasks do and don't benefit from an eGPU?
Let's talk about explicit performance within eGPUs. Where do they matter?
They matter in handling pixels—no surprise—but not every part. For example, in most cases, codecs encoding/decoding don't get many advantages from GPUs.
Here are some key tasks where having an eGPU matters:
Color — Grading or correction, LUTs or transformations.
Scaling — It is common to work one format larger than delivering. Shoot in 4k and deliver in HD. Shoot in 6k, deliver in UHD. Scaling gives large flexibility, especially around the different aspect ratios of social media.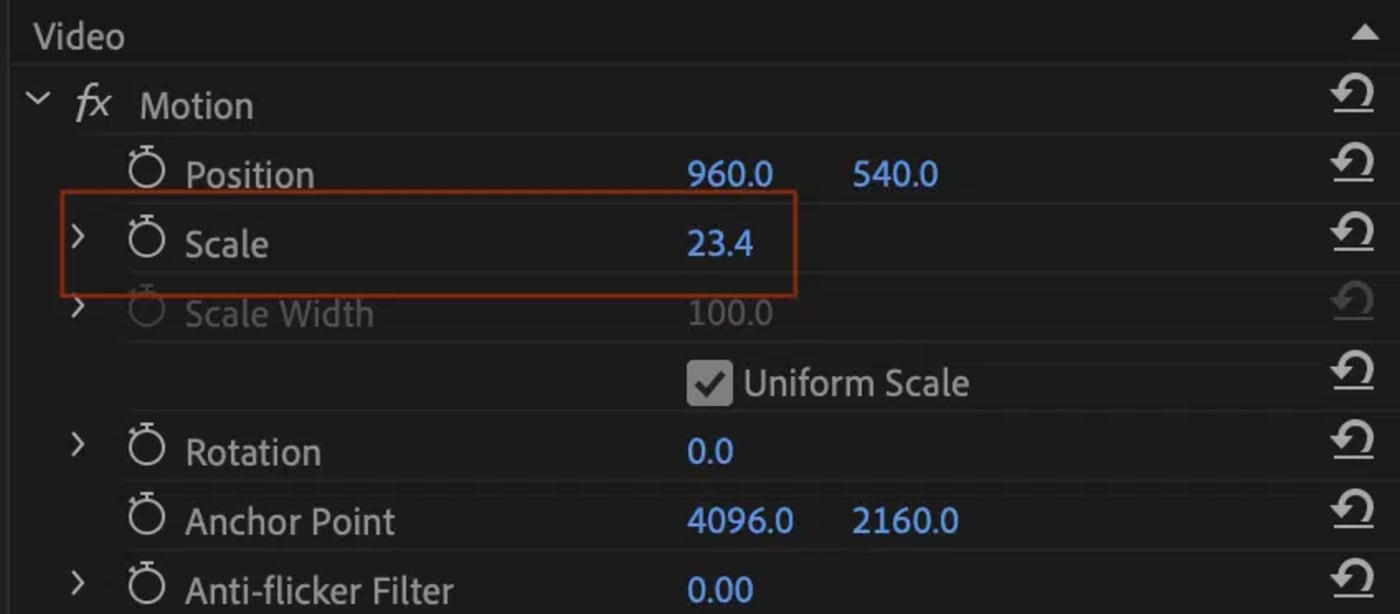 Anything in 3D space
Video Noise Reduction
Many video effects, but not all. While this is important – it's very granular (and why it's not bolded.)
Stylization was considered less important because that's specific to the created content. Titling by itself? It's not a large issue. But when you use titles in 3D space with a motion blur? The card matters.
Summary of the eGPU testing process
As noted above, three specific systems were used as a testbed: an iMac, MacBook Pro, and a MacMini. So, where did the GPU matter?
Well, one good example is that some RAW formats decode in the GPU. A GPU with 4-6GB of RAM accelerates your host software if you use RED cameras.
GPU reliance was measured in a variety of ways. The built in Activity Monitor has a GPU pane (if a discrete GPU is installed). Other insights were gained a utility called GPU Monitor Pro. Measurement was focused on playback or time to render or export.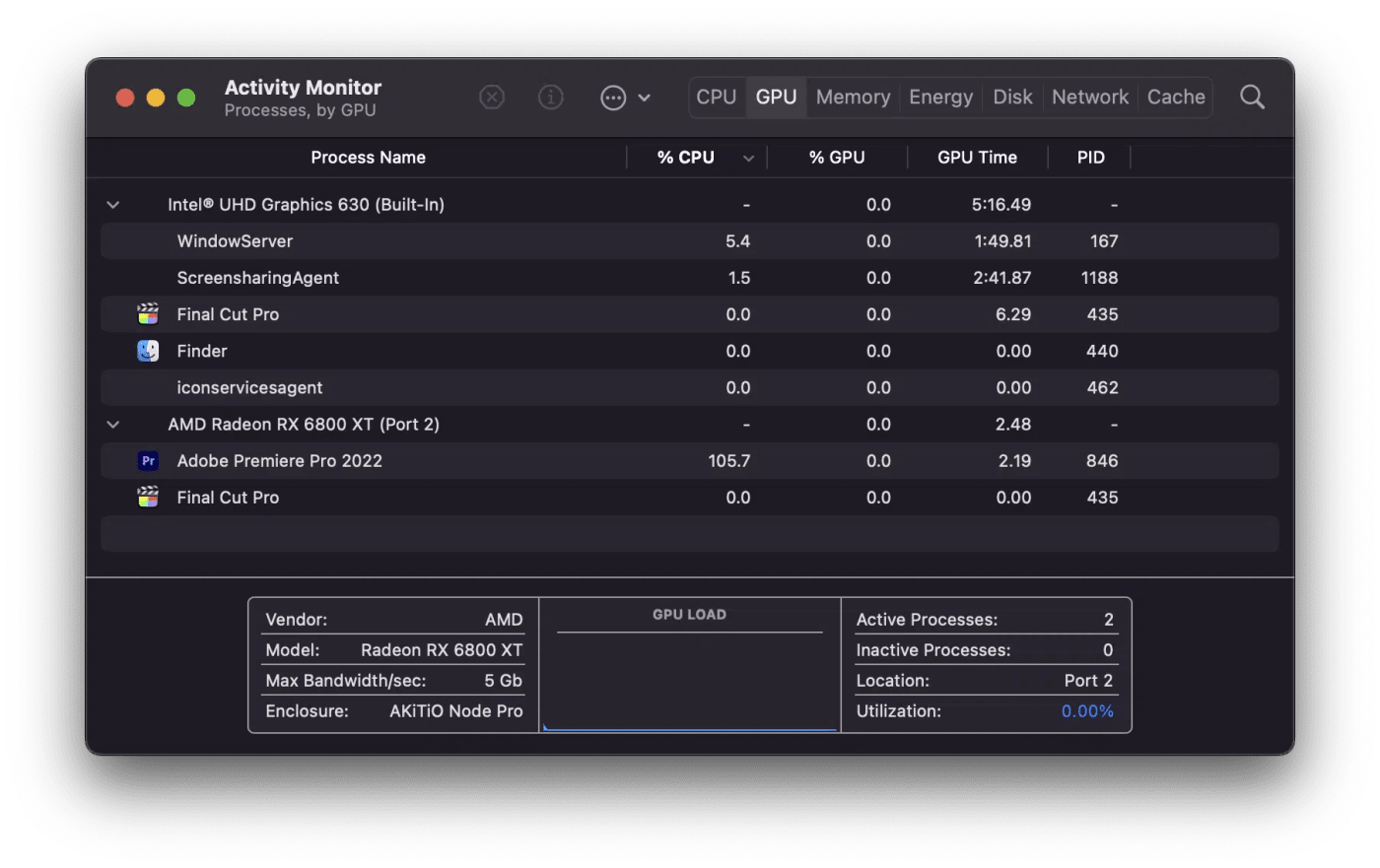 Applying your system to these findings
As you look for benefits, compare your system to the three test systems:
System 1: 13" MacBook Pro 2019
Quad-core I7, Intel GPU 655 + 16GB of RAM
System 2: MacMini 2018
Six core i7, Intel 630 GPU + 8GB RAM
System 3: iMac2018
Quad-core i3, AMD Radeon Pro 555x with 2GB of VRAM
All three systems were connected to an eGPU Akitio Node with an AMD Radeon RX6800 XT 16GB of VRAM inside.
Broader conclusions from these tests
The older your Mac, the more valuable an eGPU is.
The built-in Intel and AMD GPUs on iMacs and MacBook Pros receive a boost from an eGPU too—especially when they're under 2GB of VRAM. Having less than 2GB of VRAM these days means that your system will under perform. More than 4-6GB is a minimum for higher-end video formats.
Color correction, scaling, blur/sharpening, and video noise reduction effects are standout performers.
Motion graphic tools like Motion and Adobe After Effects gain minor benefits.
RAW video formats gain benefit where de-bayering that occurs on the GPU (especially RED RAW)
3D in tools like Cinema 4D or Blender (neither tested) gain a significant benefit
Any sort of 3D gaming based on major engines (such as Unreal) wasn't tested but should gain a significant benefit
An eGPU is a shot in the arm for older software/hardware limitations
While Apple's entire product lineup has progressed to using it's in-house M-Series silicon architecture, on the whole, developers haven't moved quite as fast. Some tools, especially in the audio domain, seem to have more profound work to rebuild their architecture for M-Series support.
An eGPU provides new life for legacy hardware systems; systems that are locked to specific hardware or require a heavy repurchase, such as Avid ProTools.
If your system has Thunderbolt 3, then it is likely that an eGPU is expected to provide benefits to your system.
Systems that gained the most performance benefits:
Had only the integrated Intel GPUs (or none)
Handling scaling or color (common)
RAW formats (compressed or uncompressed)
Needed video noise reduction (standard for colorists)
Mac Systems with Thunderbolt 3 support
iMac (Retina 5K, 27-inch, 2020)
iMac (Retina 5K, 27-inch, 2019)
iMac (Retina 4K, 21.5-inch, 2019)
iMac (Retina 5K, 27-inch, 2017)
iMac (Retina 4K, 21.5-inch, 2017)
iMac (21.5-inch, 2017)
iMac Pro
Mac Pro (2019)
Mac Pro (Rack, 2019)
Mac mini (2018)
MacBook Air (Retina, 13-inch, 2020)
MacBook Air (Retina, 13-inch, 2019)
MacBook Air (Retina, 13-inch, 2018)
MacBook Pro (13-inch, 2020, Two Thunderbolt 3 ports)
MacBook Pro (13-inch, 2020, Four Thunderbolt 3 ports)
MacBook Pro (16-inch, 2019)
MacBook Pro (13-inch, 2019, Two Thunderbolt 3 ports)
MacBook Pro (15-inch, 2019)
MacBook Pro (13-inch, 2019, Four Thunderbolt 3 ports)
MacBook Pro (15-inch, 2018)
MacBook Pro (13-inch, 2018, Four Thunderbolt 3 ports)
MacBook Pro (15-inch, 2017)
MacBook Pro (13-inch, 2017, Four Thunderbolt 3 ports)
MacBook Pro (13-inch, 2017, Two Thunderbolt 3 ports)
MacBook Pro (15-inch, 2016)
MacBook Pro (13-inch, 2016, Four Thunderbolt 3 ports)
MacBook Pro (13-inch, 2016, Two Thunderbolt 3 ports)
Source: Apple
Testing Details – "Hic Sunt Dracones"*
*This is Latin for Here be Dragons – and refers to dangerous or unexplored territories.
In this section are explanations of the tests, results, and inferences.
Testbed systems and notes
Video and other content creators depend on their system being capable—particularly not having bottlenecks where the system crawls due to insufficient resources. Here we give a brief overview of each test system's suitability for content work before connecting to an eGPU.
Summary: 16 GB of Ram, fast SSD. The Built-in GPU is designed for mobile use (low power) but generally is weak compared to a dedicated GPU.
Recommendations: Apple laptops have zero upgrade capabilities. The only upgrade for this system would be an eGPU.
MACMINI – NEEDS IMPROVEMENT
Summary: This system has the most cores of the three machines. Its built-in GPU is problematic as it gets up to 1.5GB of video ram from the system RAM, which is shared with the CPU.
Recommendations: This system could benefit from a RAM upgrade. The maximum RAM it supports is 64GB. Aside from a the eGPU, the RAM upgrade would be crucial for its best performance.
Summary: This system was painful to use across the board. It has an above-average GPU – a Radeon 555x with 2GB of Ram.
There are three problems with this system:
Its CPU is an i3, the worst Intel chip Apple sold. There's nothing that can be done to upgrade this.
It has a spinning hard drive. Installing an SSD would make a major impact on the experience of using the iMac. Everything from booting to launching software would be improved. Especially working with multiple tools/software.
It needs more RAM, and I'd put at least 32 GB in this system.
The Geekbench 5 Single Core (SC) and Multicore (MC) scores are shown for relative comparison. These are worth keeping in mind when examining the data. The MacMini is considered to be nearly twice as powerful as the iMac, but did not match in the tests, showing the limitations of benchmarks.System tests
These tests were developed with a focus primarily on video creation. They were designed specifically to illustrate where a GPU makes the most remarkable differences.
The different tests were not based on areas that just showed GPU value but on frequent tasks where editors find systems underperform and could make a difference.
The footage used across all platforms was client media of various formats and codecs. This way, there would be some general reflection on multiple users' needs.
How to setup an eGPU with a Mac
Using an eGPU is painless. Just plug the eGPU enclosure into your computer via a Thunderbolt 3 port. That's it: no special drivers or other software.
NOTE: Performance is best when the display is connected through the eGPU itself.
When you plug an eGPU into a Mac, an icon appears in the menu bar. This menu has little functionality except to eject the eGPU from a system safely.


Turning the eGPU on for Specific Applications
While an eGPU may be plugged in, most applications also require a setting telling that application to "Prefer an External GPU" over the integrated chip.
To set specific applications to ignore the integrated chip, go to the Applications folder, choose the app, right-click, and choose Get Info. Under the General Category, turn on the check box that says "Prefer External GPU."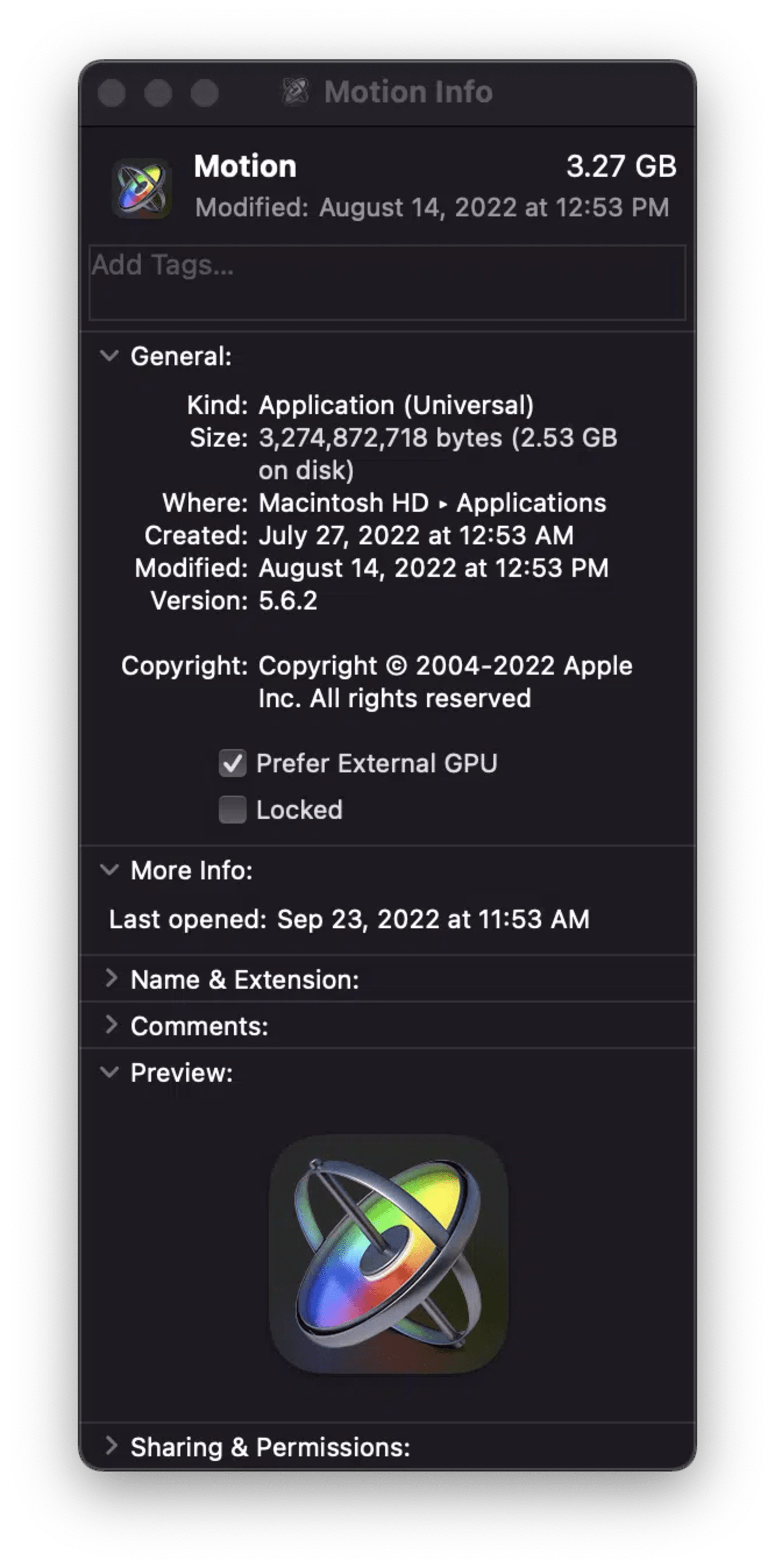 Looking at the Activity Monitor
The easiest way to monitor GPU usage is via the Activity Monitor Application in your Utility Folder. There will be a GPU tab if your system has a non-integrated GPU.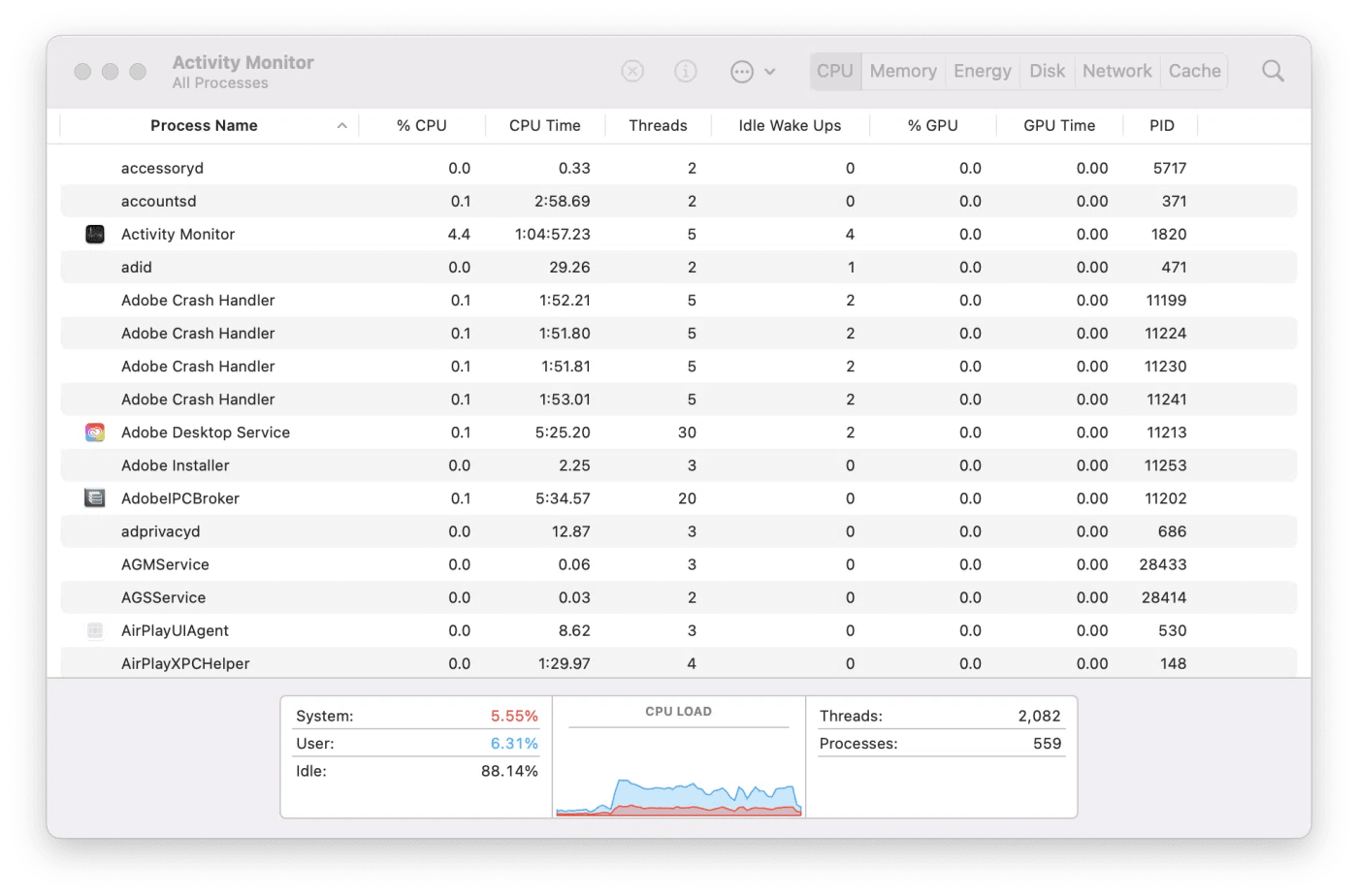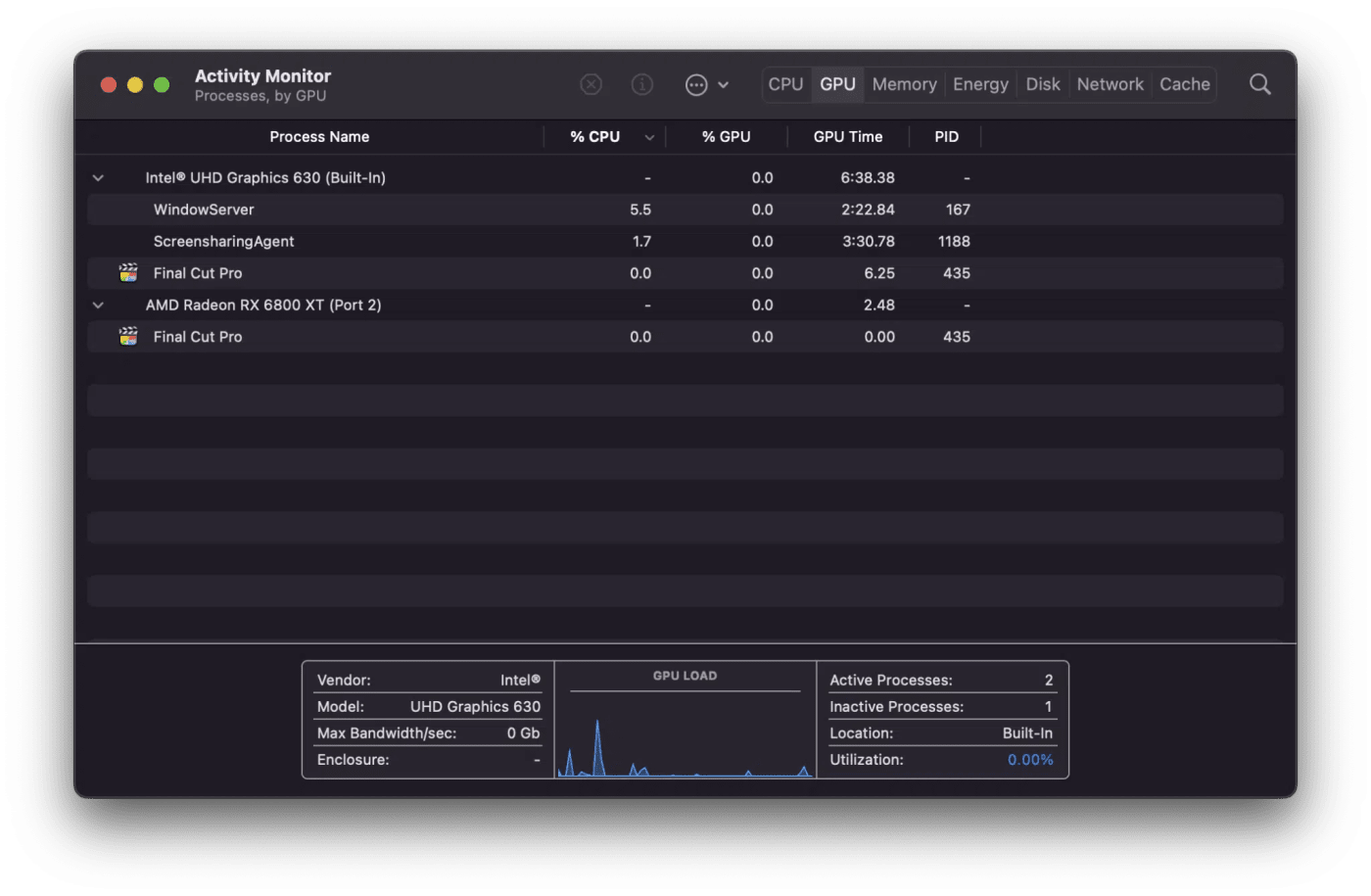 A third-party utility called GPU Monitor Pro had deeper insights into GPU utilization. This was used to guide/investigate which workflows had substantial GPU utilization.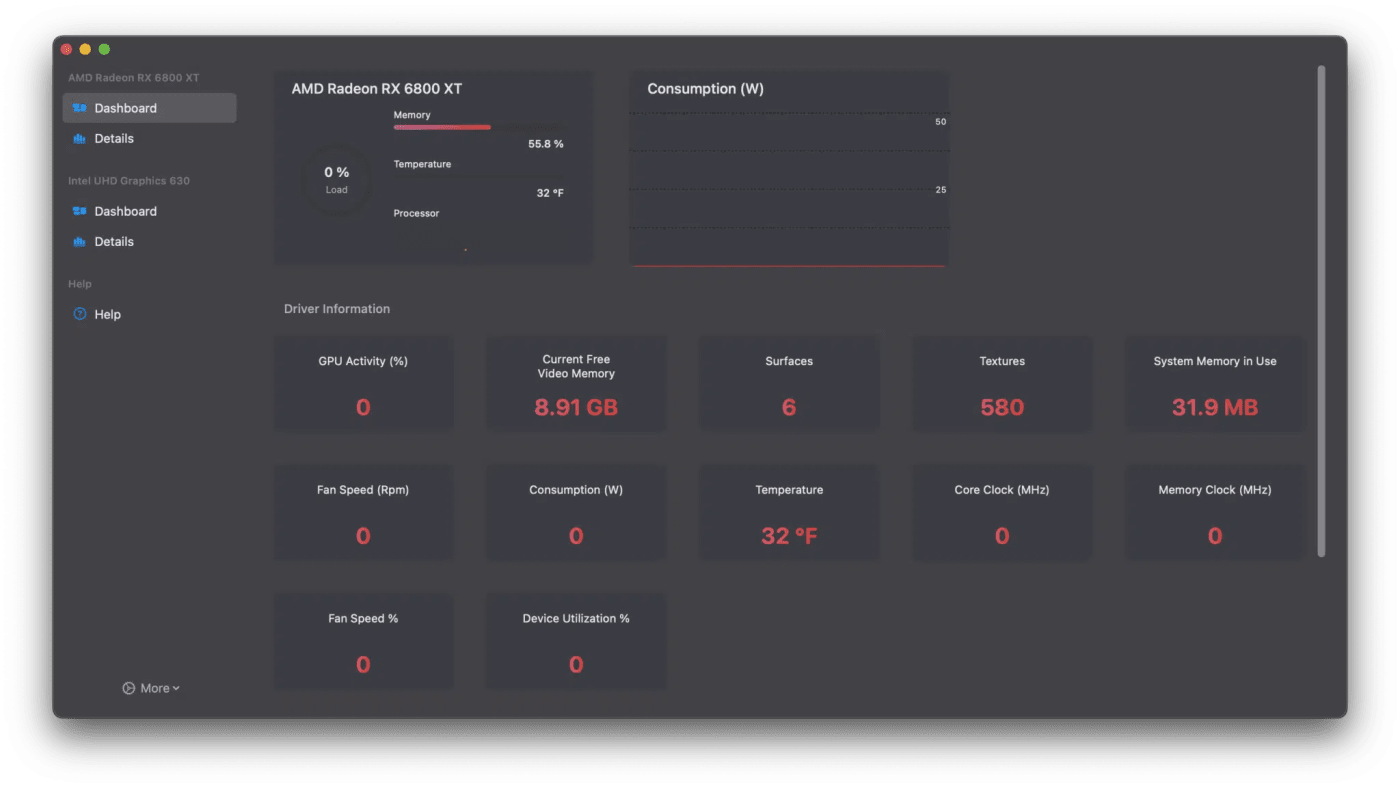 Testing eGPU Impact With Final Cut Pro
Now we get into the results of how our eGPU testing impacted use of indicidual creative apps. We're starting with Final Cut Pro.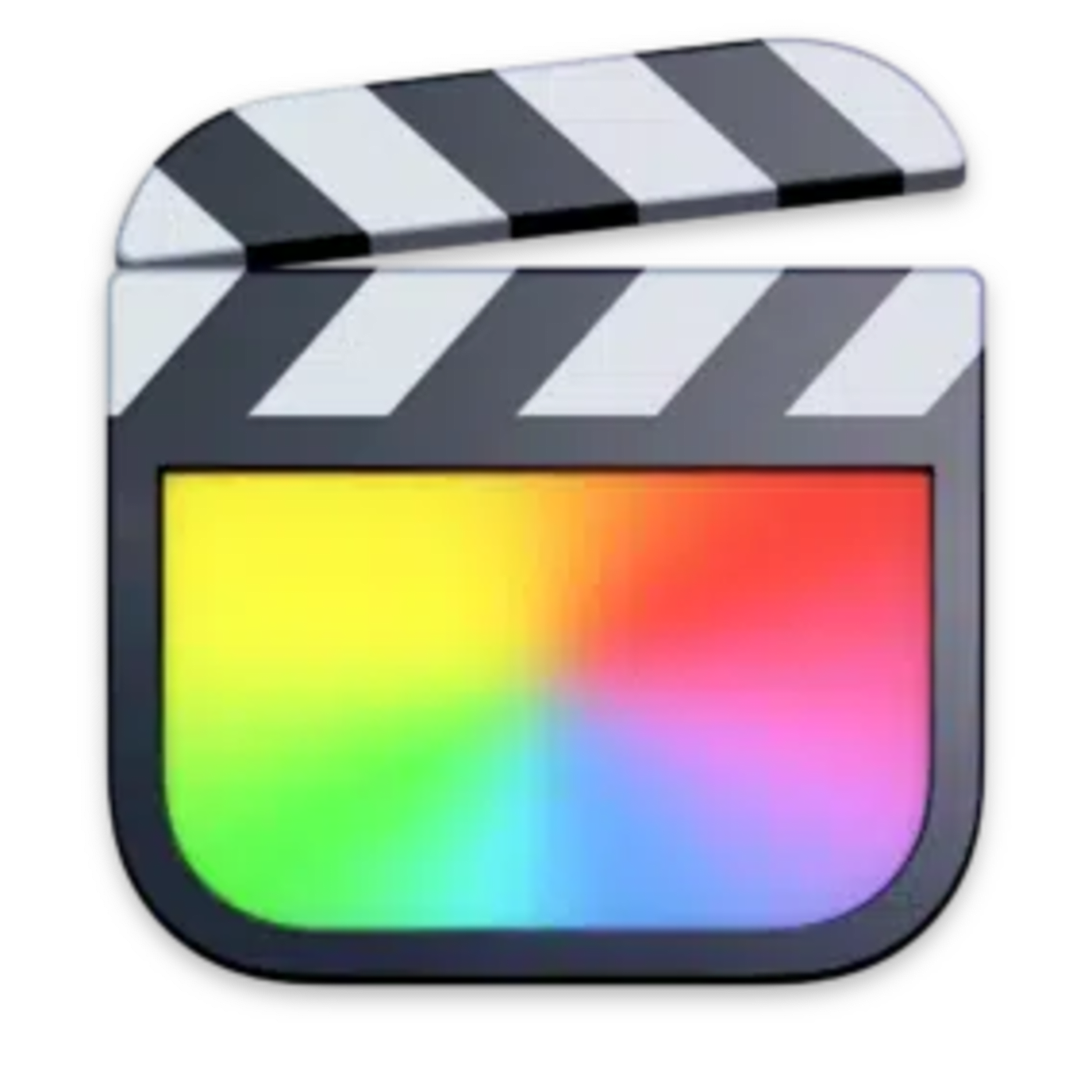 Apple's Final Cut Pro (formerly Final Cut Pro X) is generally considered to have the best performance of any video tool on the market. This is the result of Apple having control of both the hardware and software.
There is no Prefer External GPU switch for Final Cut Pro
FCP has some well-designed performance-based settings that permit as much real-time playback as possible with Apple hardware. This includes smart capabilities such as Background Rendering.
By default, FCP Is set for better performance. For just playback, this is acceptable—although it hides full quality. Viewing full-screen footage, or better yet, on a 1:1 pixel basis, shows the compromise.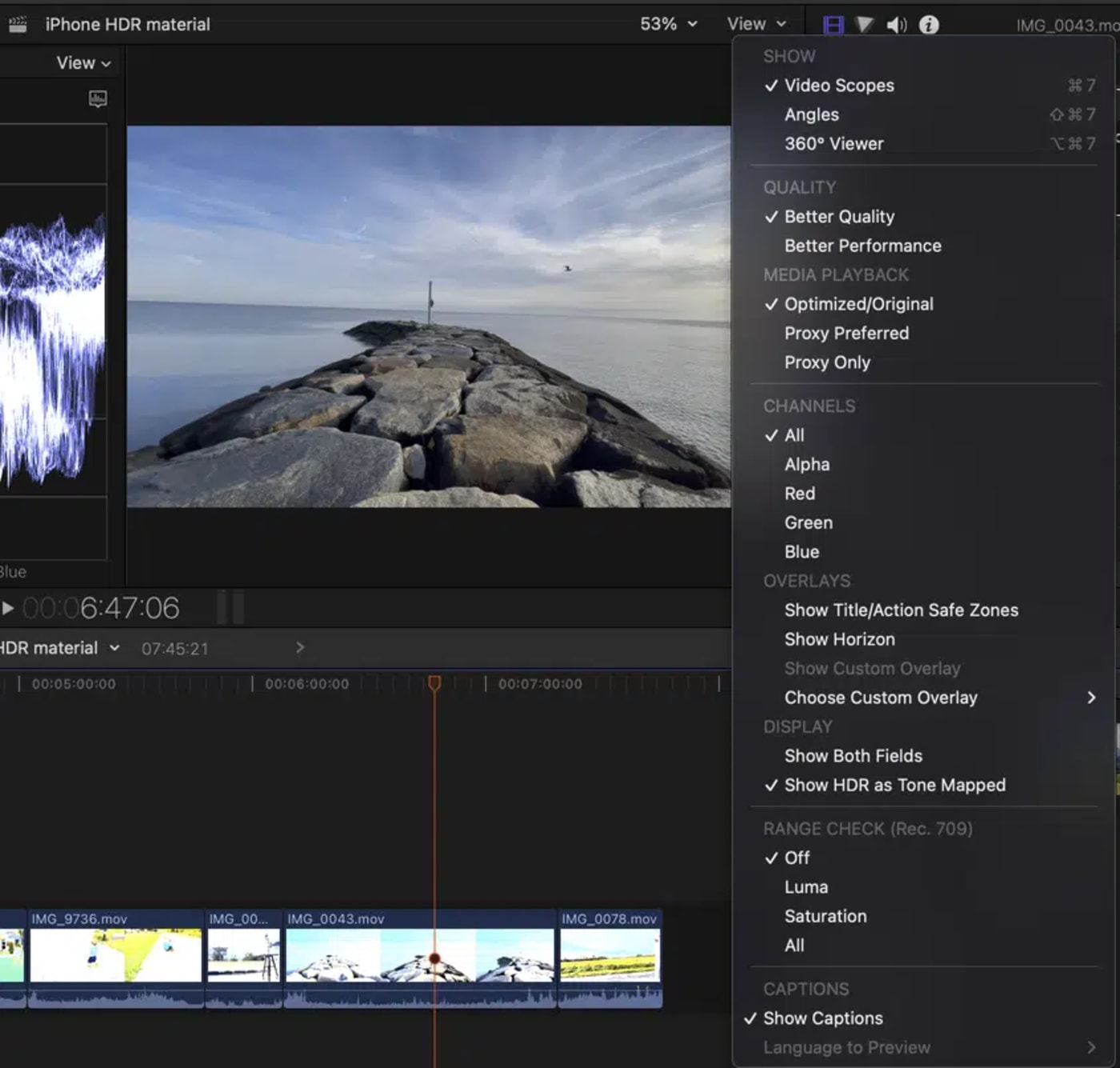 Somewhere around 2019/2020, Apple made a change—removing the application-specific setting GPU setting. My speculation? Perhaps the prioritization for offloading to the GPU was negligible except for Rendering and Exporting.
Instead, to ensure the app is making use of your eGPU, open FCP Preferences, and choose Playback. There is a choice visible called Render/Share GPU. This is where acceleration comes into play.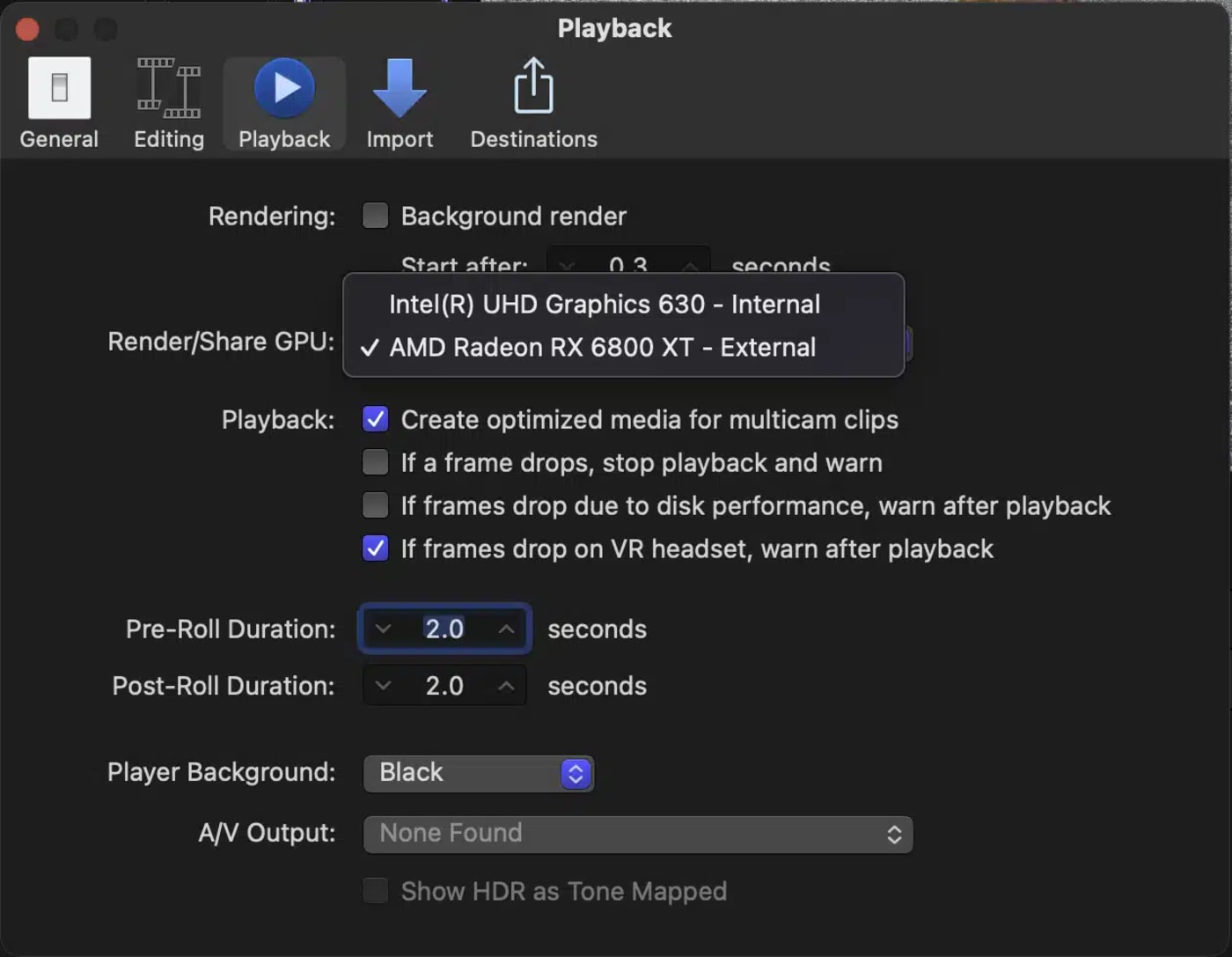 FCP Multiformat Test—Different codecs
One critical problem with the variety of effect and speed tests is that different video compression formats have additional decoding difficulty. ProRes is generally easy on the CPU, ARRI is more complex (the entire frame needs to be fetched), and RED is optimized heavily for GPU decoding,
A timeline was built with:
A series of Apple 3D Titles from the built-in tools
HD H264 Media
4k, 5k, 8K Red Media (LOG)
UHD Canon Media (LOG) converted to ProRes 4444
1080 Arri Media (LOG) converted to ProRes 422 and HQ
2.7k ArriRAW footage (LOG) converted to ProRes 4444.
The timeline/project was set to 1080 to force all the clips to be scaled down—a common practice. All the clips had built-in LUTs applied to transform from LOG/Flat to REC 709 display space.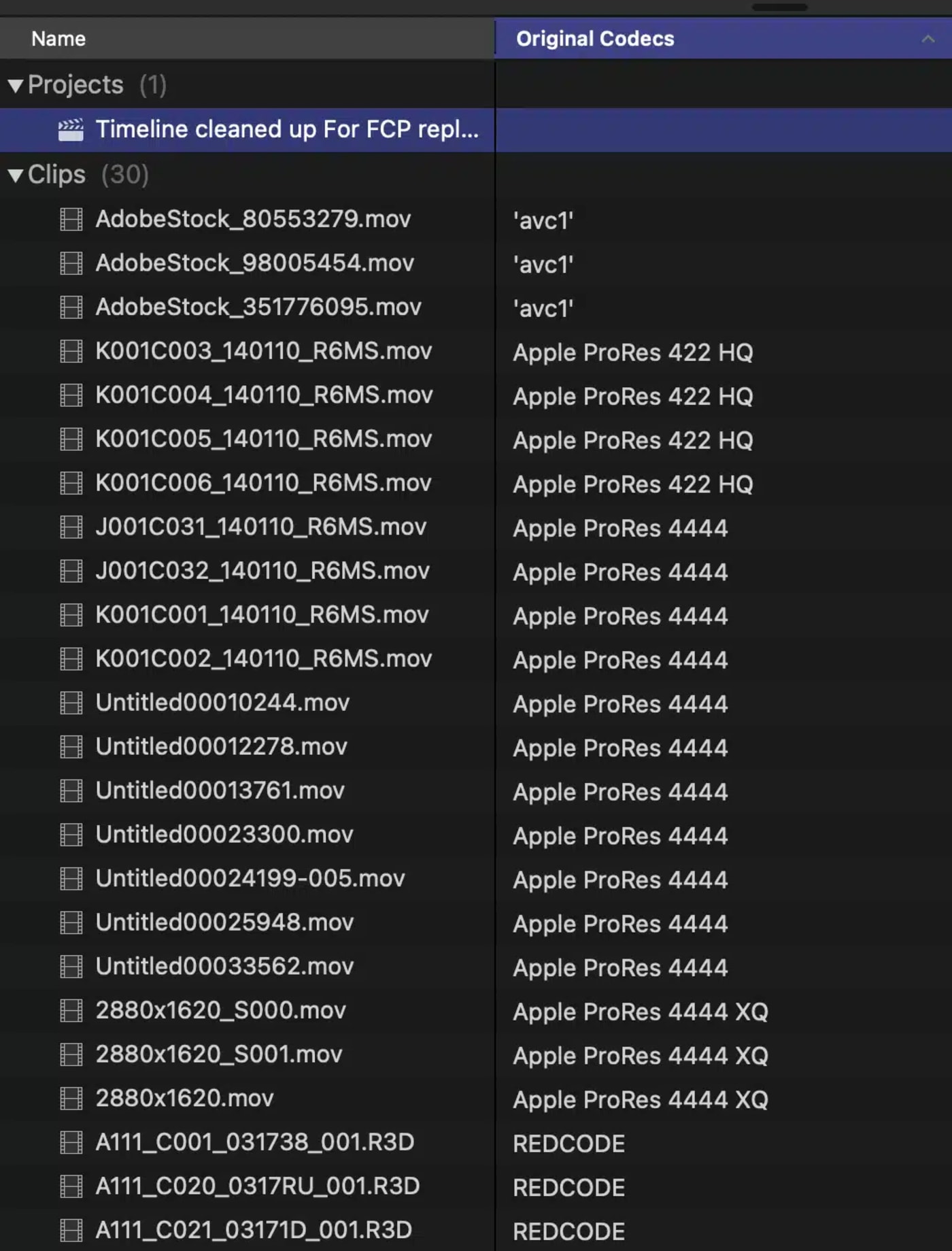 Three tests were performed both with and without an eGPU:
Rendered timeline
Share to 1080 Apple Devices (h264/M4V)
Share to 1080 ProRes
All renders were cleared out in between tests.
MacMini iGPU

Mini eGPU

MBP

MBP + GPU

iMac

iMac + GPU

Render

24m

2m

14m

3m

18m

9m

Share to 1080 apple devices

7m

2m

19m

5m

20m

10m

Share to ProRes

7m

2m

19m

5m

18m

8m

Totals

38m

6m

52m

13m

56m

27m
Results and Interpretation
Roughly, times were a minimum of 100% faster with an eGPU, with the Mac mini render times being the most significant difference.
The MacMini likely outperformed the other systems due to its six-core i7—despite having only 8GB of RAM.
The iMac was probably limited between having a spinning disk and an i3 CPU.
The iMac had less benefit than expected from the built-in Radeon Card.
The Render test showed the widest difference. During a render, the 8k material gets an 8k file for a render.
Red footage is heavily GPU dependent – which is why the Renders are significantly faster on all three test platforms when an eGPU is attached.
eGPUs conservatively cut render an export times by half or more when dependent on scaling and color transformations. These transformations are typical of everyday workflows.
When the iPhone 12 Pro was released in Oct of 2020, Apple brought High Dynamic Range (HDR)capabilities to millions. As a result, it was necessary for tools like iMovie and Final Cut Pro to be able to handle the new color space—especially transformations to Standard Dynamic Range (SDR) for cases where consumers couldn't see the wider/brighter colors and range.
So, for this test, a timeline was built with UHD iPhone HEVC HDR material. The timeline/project was set to UHD.
All the clips had built-in HDR to SDR conversion to transform from HDR to REC 709 display space.

Two tests were performed both with and without an eGPU:
Render the timeline (UHD renders)
Share/Export to 1080 ProRes
All renders were cleared out in between tests.
MacMini iGPU

Mini eGPU

MBP

MBP + GPU

iMac

iMac + GPU

FCP Render

9m

5m 15s

7m 30s

5m

6m 20s

6m

FCP Share to ProRes

10m

5m

13m

6m

10m

10m
Results and Interpretation
Here, the results weren't as dramatic as in the previous test. But that's the value of testing!
The results are nearly identical for the iMac that has a Dedicated GPU.
In this case, an eGPU would not help. The iMac system was still slow—upgrading to an SSD would likely provide immediate improvement.
The two systems with Intel GPUs saw improvements ranging between 50-100% faster renders and exports, with the GPU being the sole difference.
Conclusions: Users with Intel GPU/integrated GPUs see 50% speedups with an eGPU
Testing eGPU Impact With Apple Motion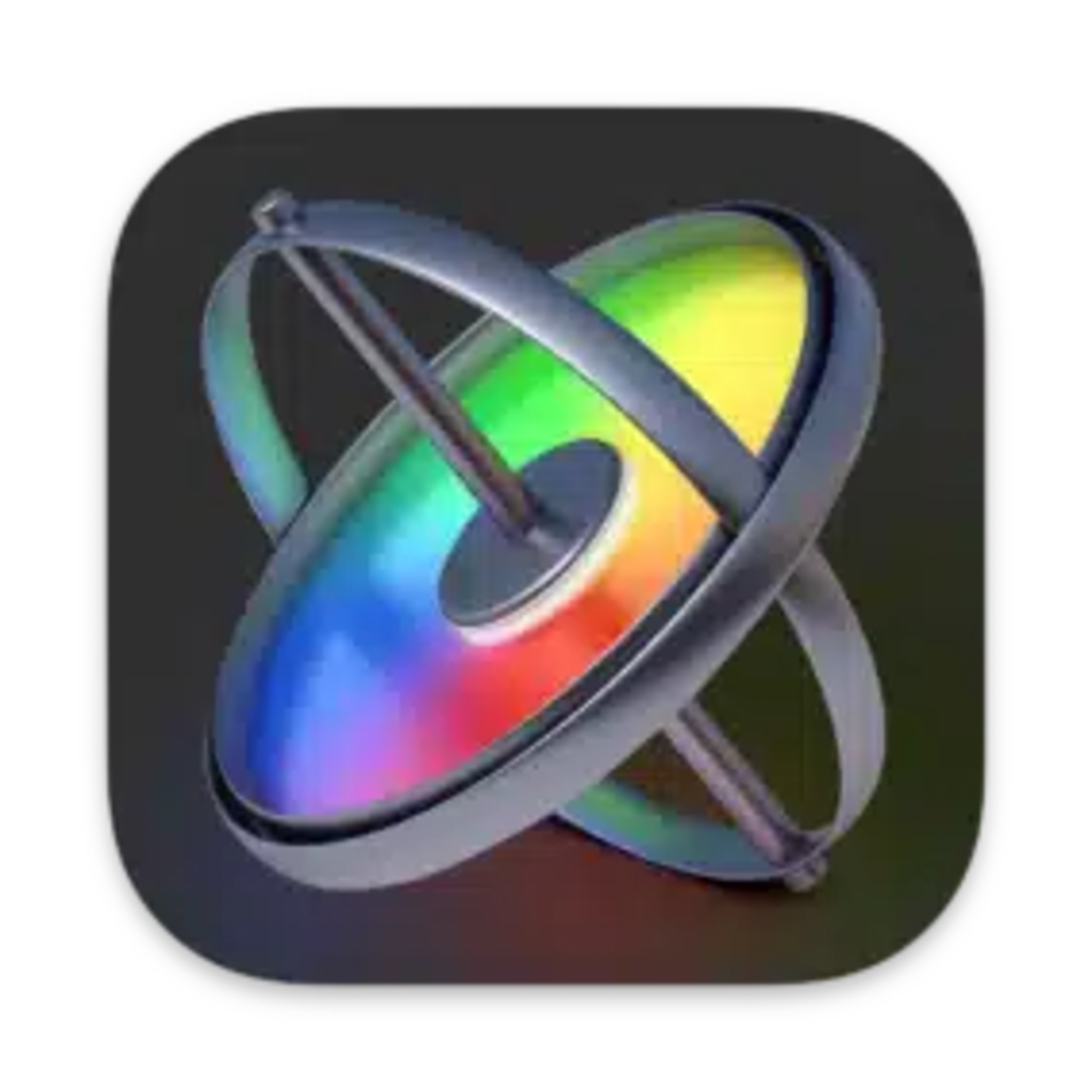 Motion is Apple's Motion graphics engine. Its design allows either standalone usage or as a template generator for Final Cut Pro. When released in 2005, it focused on real-time capabilities, hoping that the GPU was the long-term secret weapon. This was when HD on desktop systems without external hardware was just happening.
The struggle with motion graphics has always been the same: Rendering is part of the process of getting a feel for movement. Apple Motion eases this necessity by focusing on providing real-time playback as much as possible.
When playing back a composition, The frames per second (FPS) show up at the top of the window. Playback speed will vary based on complexity and demands like Motion Blur.
Whether it was a question of architecture or other issues, the GPU has importance but has never reached its potential since 2005. Motion uses a variety of techniques to provide real-time feedback.
To achieve real-time playback for most elements:
Quality is dynamic – lowering resolution on the fly
Motion blur is off
Real-time playback is valuable because a motion graphic designer gets direct feedback on how an animation looks. The more that has to be rendered or turned on after the fact increases the design time.
Several elements reduce real-time playback, where a GPU makes a difference. Those areas are 3D space and, to a lesser extent, Motion Blurring.
The modern design trends lean towards moving in the Z plane, in 3 dimensions. Apple introduced 3D titling, VR, and the adoption of USDZ format to the ProApps. These technologies show that 3d compositions and movement are a significant focus.
Why is motion blur important?
The closer an animation resembles the real world, the more seamless it feels. Computer graphics do not have the limitations/blur generated by cameras. The concept of motion blur is linked to the simulation of the spinning of a shutter. The more something moves, the more the edges should blur.
This, by necessity, is off – as it's an intensive effect.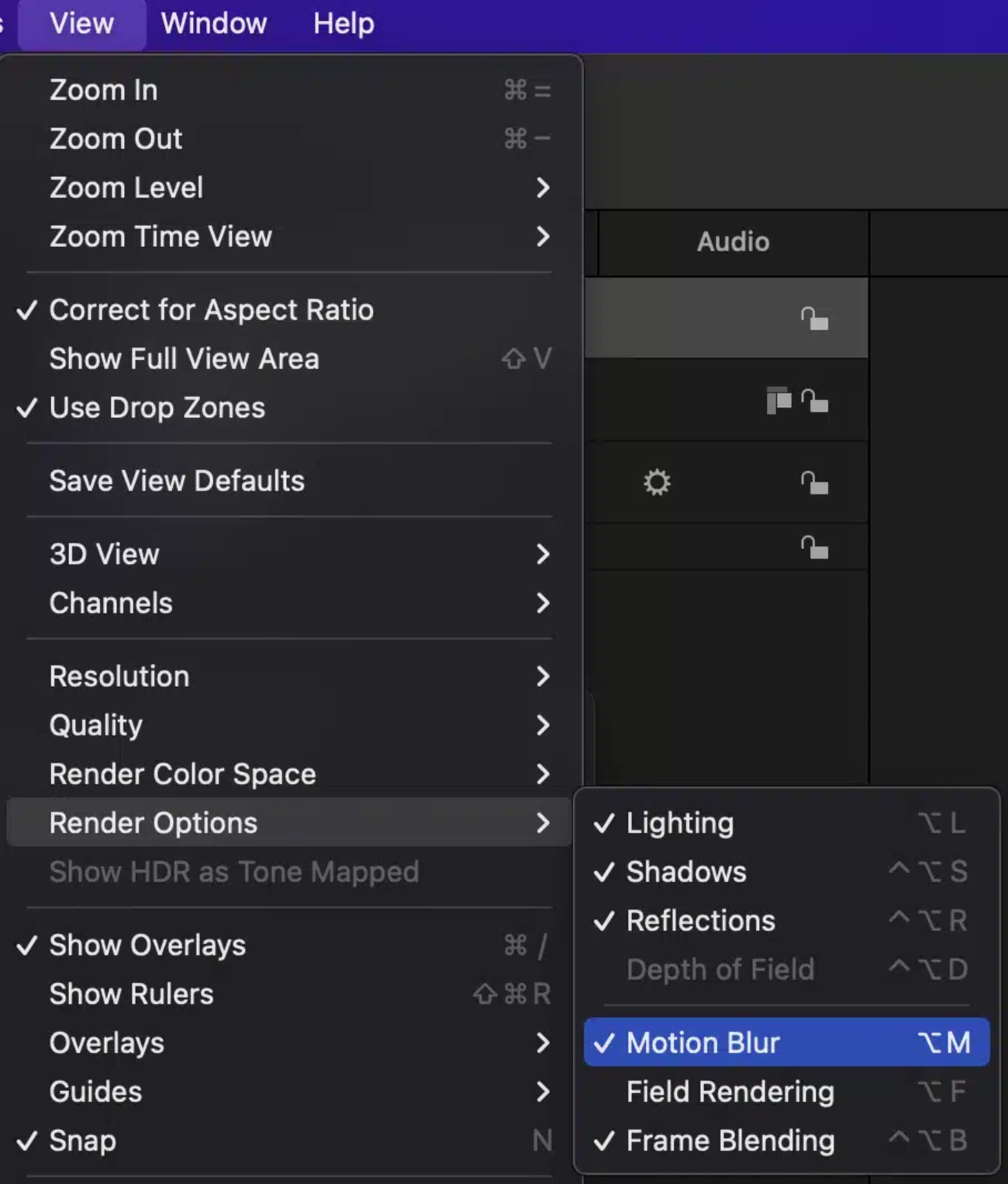 Three tests for eGPU impact on creating motion graphics
Each of these tests is measured in Frames Per Second. The compositions are built at 1080p23.98.


TEST 1 & 2 MOTION BLUR AND 3D SPACE
Test 1: Circle plus Motion Blur
A simple circle was animated with a behavior called oscillate. Motion blur was adjusted to produce a visible effect; Samples at 120, Shutter angle of 720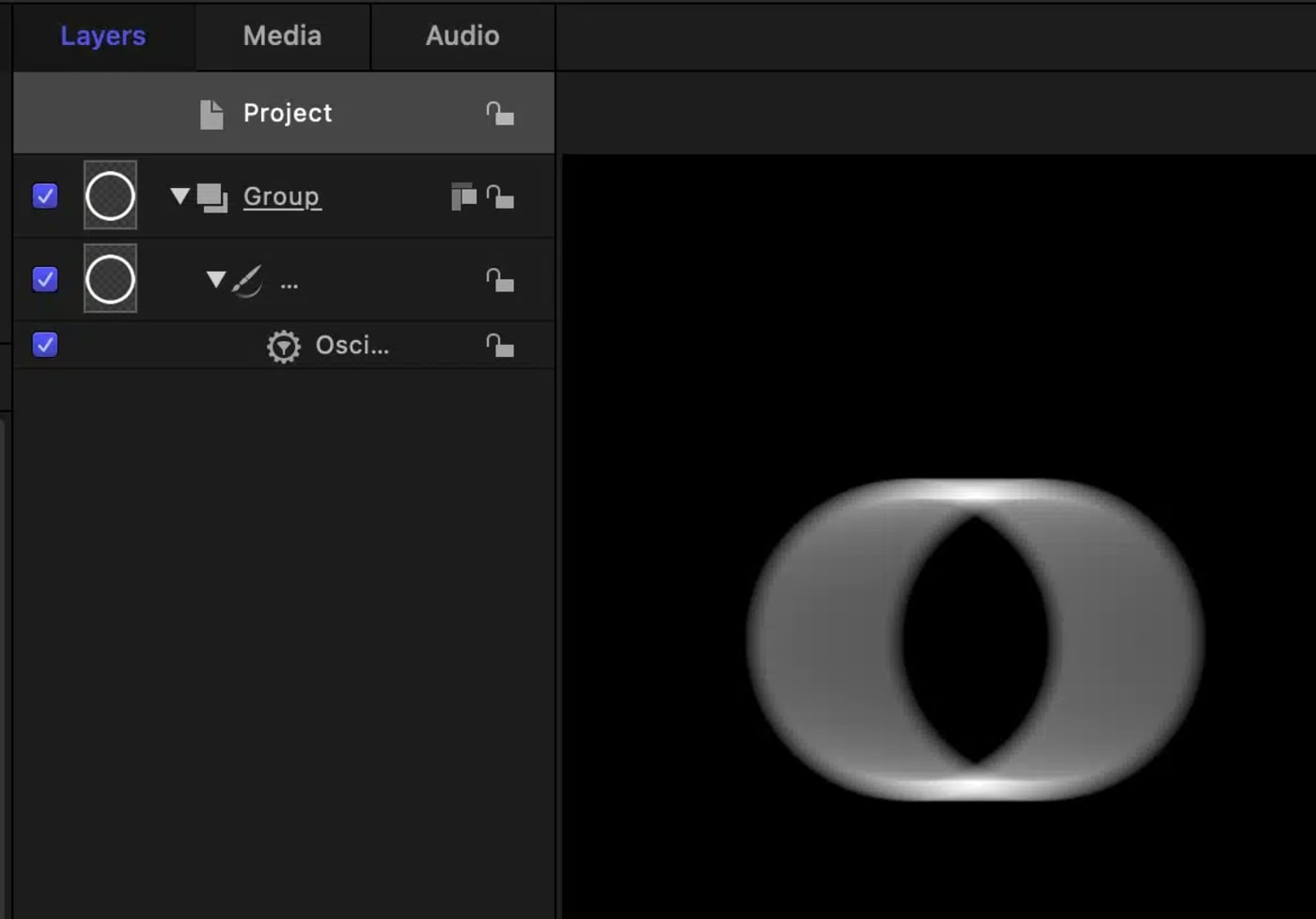 Test 2: Take the Circle from Test 1 and move it to 3D space. How much difference does working in a 3d environment impact Motion?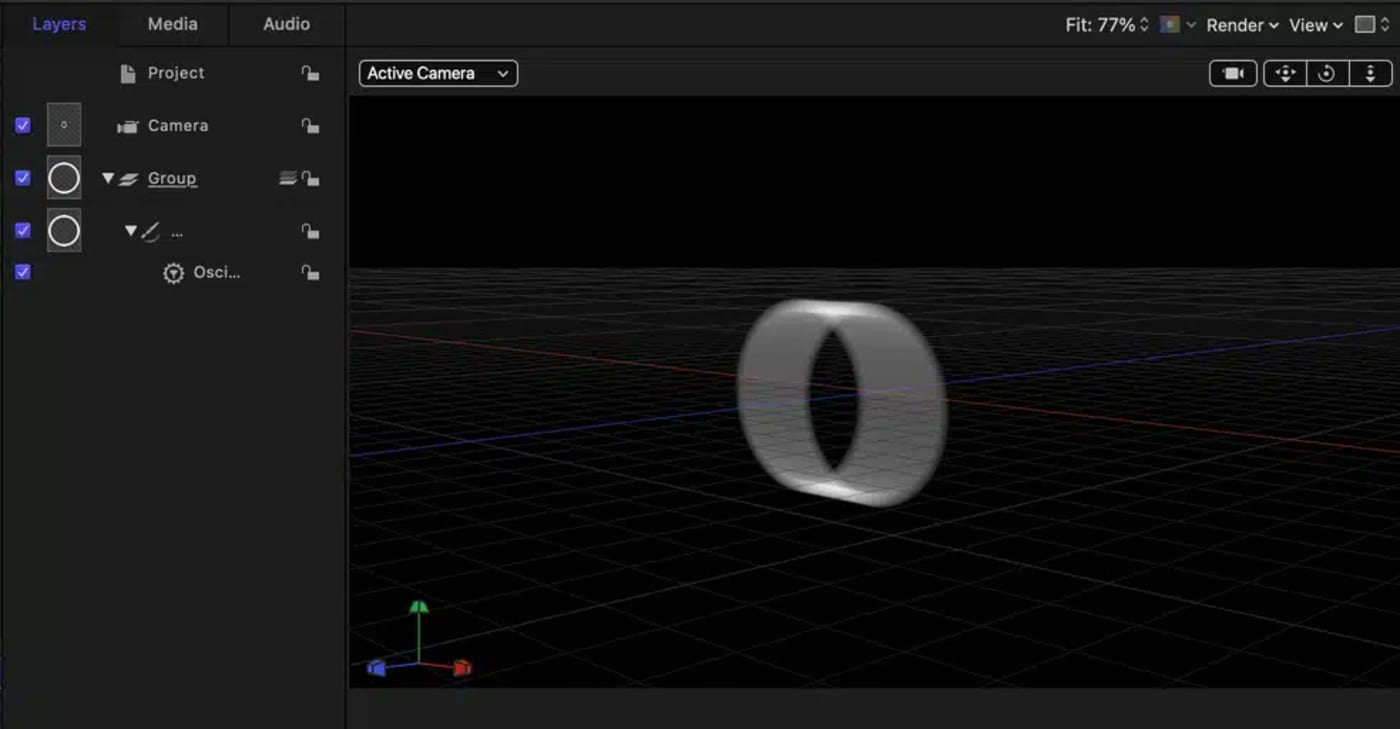 Motion (frames per second)

MacMini

Mini + GPU

MBP

MBP + GPU

iMac

iMac + GPU

Oscillate circle

13

20

19

23

16

17

Oscillate 3d

1

19

2

20

5

16
Results and Interpretation
Test 1: On a MacMini, a system with shared GPU RAM, the eGPU gave much closer to real-time performance. Less benefit was observed for the other two systems.
Test 2: Turning on 3D had a significant effect on Performance.
Values of 1 or 2 frames per second indicate that Motion is not playing back. Adding the eGPU gave near real-time capability.
The tests compared
While test 1 showed a slight difference between systems with a better built-in GPU, the moment that 3D space becomes involved, a better GPU is essential for creativity in Motion.
APPLE'S BUILT-IN SWARM TITLE WITH MOTION BLUR
The above tests didn't represent real-world conditions. In 2015, Apple updated the Motion Architecture for 3D titles, including templates for Final Cut and Motion.
The Swarm Open title can be accessed from the Project Browser in Motion. This title has various stressful elements, including numerous layers, a replicator system, titles, and movement in 3D space.

The test was performed simply to observe performance with motion blur (at default) turned on.
MacMini

Mini + GPU

MBP

MBP + GPU

iMac

iMac + GPU

Swarm Title

5

9

4

8

7

8
RESULTS AND INTERPRETATION
In this case, the GPU doubled performance on the MacMini and the MacBook Pro systems. Both of these have more limited GPU tools built in.
On the IMac, there was no signification change – indicating that the discrete Radeon card was value enough.
Conclusions: eGPUs significantly improve Motion playback and responsiveness on systems with only built-in Intel GPUs. Someone working in Motion Design will see much better Motion performance – meaning more real-time creative performance when adding an eGPU. Factory-built systems designed with AMD cards only get extra benefits in 3D.
Testing eGPU Impact With BlackMagic Design DaVinci Resolve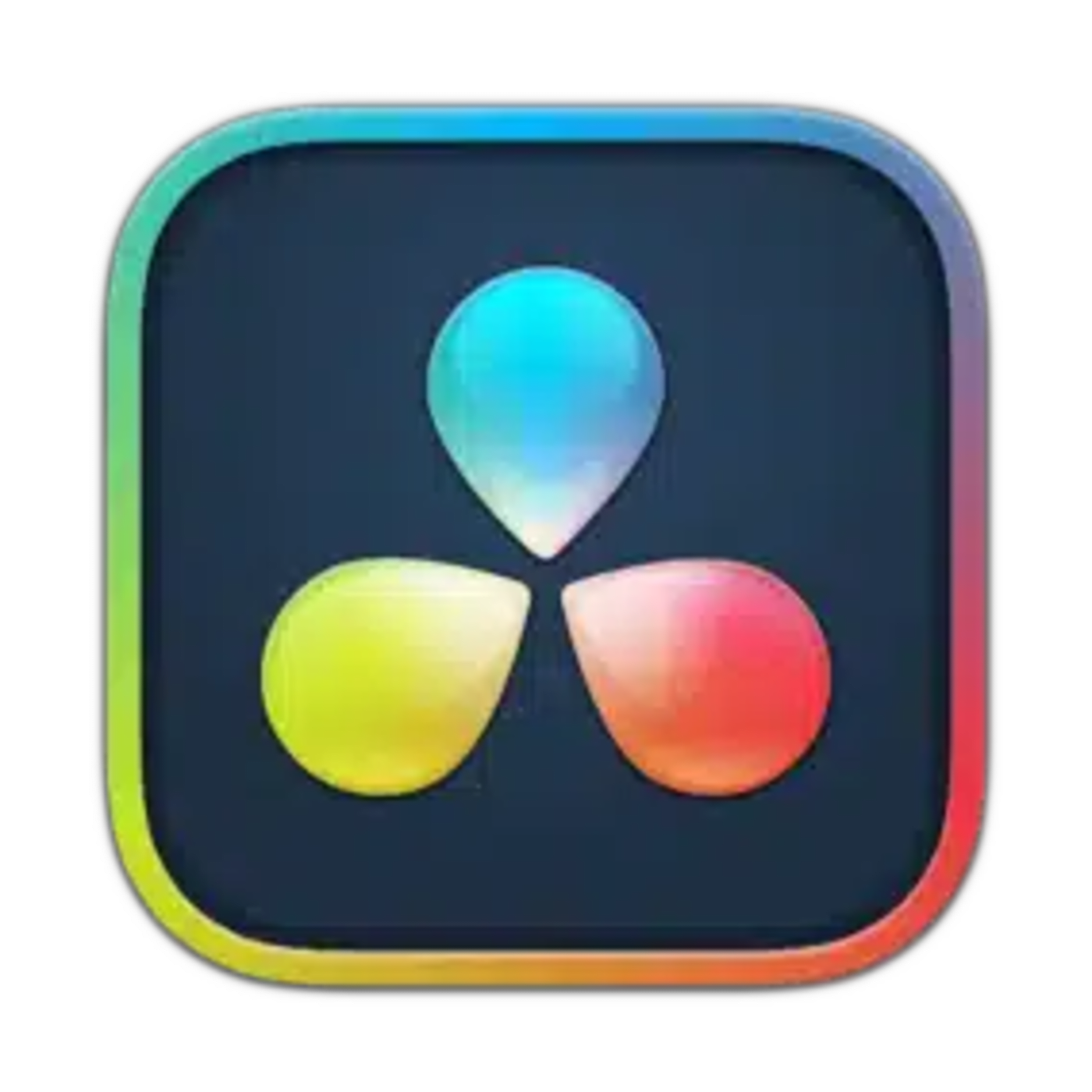 DaVinci Resolve has been in the spotlight for the last several years partially because of its integrated functionality and part of the functionality of its freemium version.
As a piece of software, it includes editing, a full-featured digital audio workstation (Fairlight), motion graphics (Fusion), and a popular feature—color correction.
The free version of Resolve has some fundamental limitations:
Limitation on output size to 4k
No decoding of specific formats, such as h264 422 materials
No video Noise Reduction
Optical flow speed effects
Fewer Effects
Reduction of the reliance on the GPU
By looking at the full-featured DaVinci Resolve Studio version, none of the limitations were factors.
The most significant adoption of Resolve is around color workflows. Three tests were chosen:
Playback of various formats on the Color page
Video Noise reduction test
4k HDR to SDR conversion
Test 1: Playback on the Color page
Resolve's largest adoption is around color—and playback (in frames per second) is the focus. How well are these systems decoding the video?
The closer to real-time playback, the better the experience is for a colorist to make corrections.
DaVinci Resolve Playback on the Color Page
MacMini

Mini + GPU

MBP

MBP + GPU

iMac

iMac + GPU

H264

24

24

24

24

24

24

Alexa PR 422

24

24

24

24

24

24

Alexa PR 4444

24

24

24

24

24

24

ARRI RAW

7

24

12

24

12

12

4k RED

20

24

24

24

24

24

5k RED

17

24

20

24

15

24

8k RED

12

24

13

24

10

24

C200 PR 4444

24

24

24

24

16

16

Test 2: Video Noise reduction
Video noise reduction requires heavy GPU processing. Determining what noise and detail are intensive, requiring the analysis of multiple frames. It also has a high value for colorists, so BMD chose to have it available only in the studio version. Every colorist uses this function.
Noise reduction is so demanding that the test was merely to turn on Noise reduction at a nominal value. Then observe the slowdown in frames per second (fps) and compare it to the same system with an eGPU.
The most significant "wild" factor is a question of video format/codecs. Comparing this to the previous test, a value can be inferred about the GPU usage.
Noise Reduction – set at temporal/ 1.0 / fast
MacMini

Mini + GPU

MBP

MBP + GPU

iMac

iMac + GPU

H264

5

24

6

24

18

24

Alexa PR 422

24

24

10

24

24

24

Alexa PR 4444

6

24

10

24

24

24

ARRI RAW

3

24

4

24

13

11

4k RED

20

24

10

24

22

24

5k RED

6

24

9

24

22

24

8k RED

6

24

9

24

10

24

C200 PR 4444

6

24

9

24

6

6
Results and Interpretation for Test 1 – Playback
Test 1 shows how well the different platforms did with decoding other formats. The Alexa and Canon ProRes 4444 data files also needed throughput from the system itself.
The H264 and ProRes media worked fine on all systems except the Canon materials. They are UHD files and need four times the bandwidth compared to similar HD files. Note that the iMac could only manage 16fps because the spinning disk could not deliver footage fast enough.
Recommendation: Any system (today) for media creation should handle materials either from an SSD or a RAID 0 of two spinning disks. The iMac would likely playback the ProRes 4444 UHD files in real-time with faster drives.
RAW footage is something different than standard codecs. There is a process where the raw sensor data is turned into an image—called debayering.
Anyone working in RAW will benefit from Apple's built-in GPUs on these systems. ARRIRAW is unplayable without a GPU with more significant than (at least) 2GB, possibly 4GB.
And while 4K RED raw played OK, we can see a clear indication that the better GPU gave better performance.
RED footage can only deliver pixels based on specific RAW settings – they can be dialed up or down, depending on need. It's common to have only a low bandwidth need in editorial – but only delivering every 4th or 8th pixel.
When working in color, it's more important to have a higher quality decode to evaluate the footage.
So, formats beyond 4k RED go from minimal playback to real-time playback with an eGPU
Recommendation: Any system playing back RAW formats will derive benefit from an eGPU


Results and Interpretation for Test 1—Noise reduction
Where this gets interesting – are two factors; first, the improvement of the GPU usage with any level of noise reduction. But also the fps difference from Test 1. This difference shows the weight of noise reduction demand on the system.
It is particularly indicative of the value of GPU acceleration for Noise Reduction in color correction as the native systems that could playback in real-time could not play media whatsoever except in the two cases of ProRes media at 1080 (the Alexa footage.
If we take the differential in playback, we get the following chart:
Differential (lower numbers are better)
MacMini

Mini + GPU

MBP

MBP + GPU

iMac

iMac + GPU

H264

19

0

18

0

6

0

Alexa PR 422

0

0

14

0

0

0

Alexa PR 4444

18

0

14

0

0

0

ARRI RAW

21

0

8

0

-1

1

4k RED

4

0

14

0

2

0

5k RED

18

0

11

0

-7

0

8k RED

18

0

14

0

0

0

C200 PR 4444

18

0

15

0

10

10
While the minimum noise reduction reduced every system's capabilities, in every case, it did not affect systems with a GPU.
Conclusion
An eGPU helps various formats within DaVinci Resolve, especially RAW formats, for color playback. Turning on Video Noise reduction, one of the most robust features of BMD DaVinci Resolve Studio is graphically intensive. Systems across the board generally have poor playback, merely turning on temporal noise reduction.
Adding an eGPU, these systems then playback in real-time, even RED 8k RAW media on our test systems.
Recommendation: Adding an eGPU to any Resolve Studio system provides usable/real-time playback with noise reduction.
Footnote: Further adjustments, adding spatial noise reduction and complex node tree would hamper real-time playback.
Testing eGPU Impact With Adobe Premiere Pro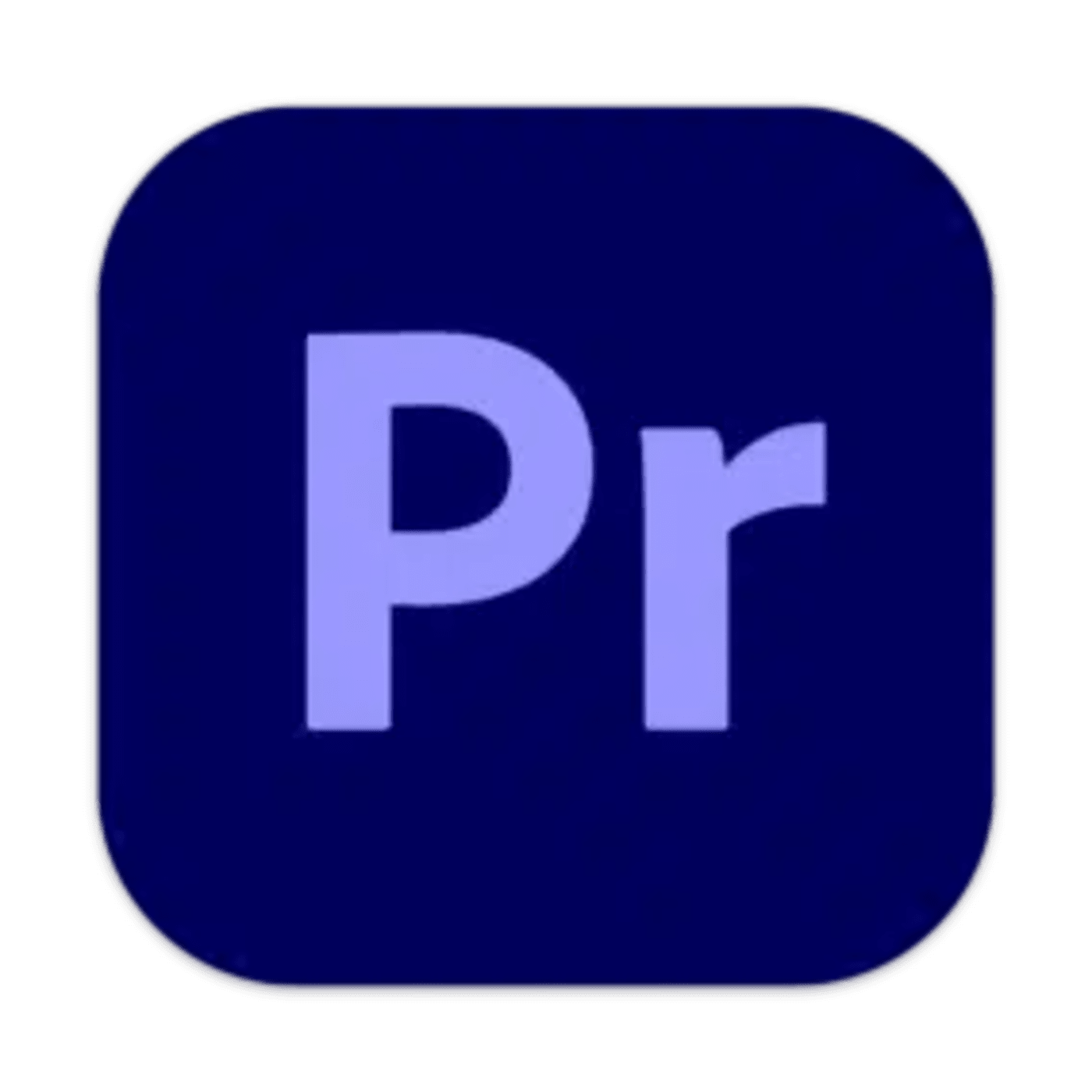 Adobe has been very open about a GPU providing benefits with their tools, since the introduction of the Mercury Playback Engine, in Adobe Premiere Pro 5.5.
Adobe moved many of the compute functions away from the CPU to a blend of CPU/GPU/RAM on systems with enough capabilities over a decade ago. The base requirement in 2011 was a GPU with 1GB of VRAM. Today, it's a minimum of 2GB with 4-6 GB strongly recommended based on footage type – specifically larger than 4k.
Adobe calls this architecture the Mercury Playback Engine (MPE). To demonstrate the value of a GPU, Adobe uniquely permits turning off the GPU engine entirely for comparison.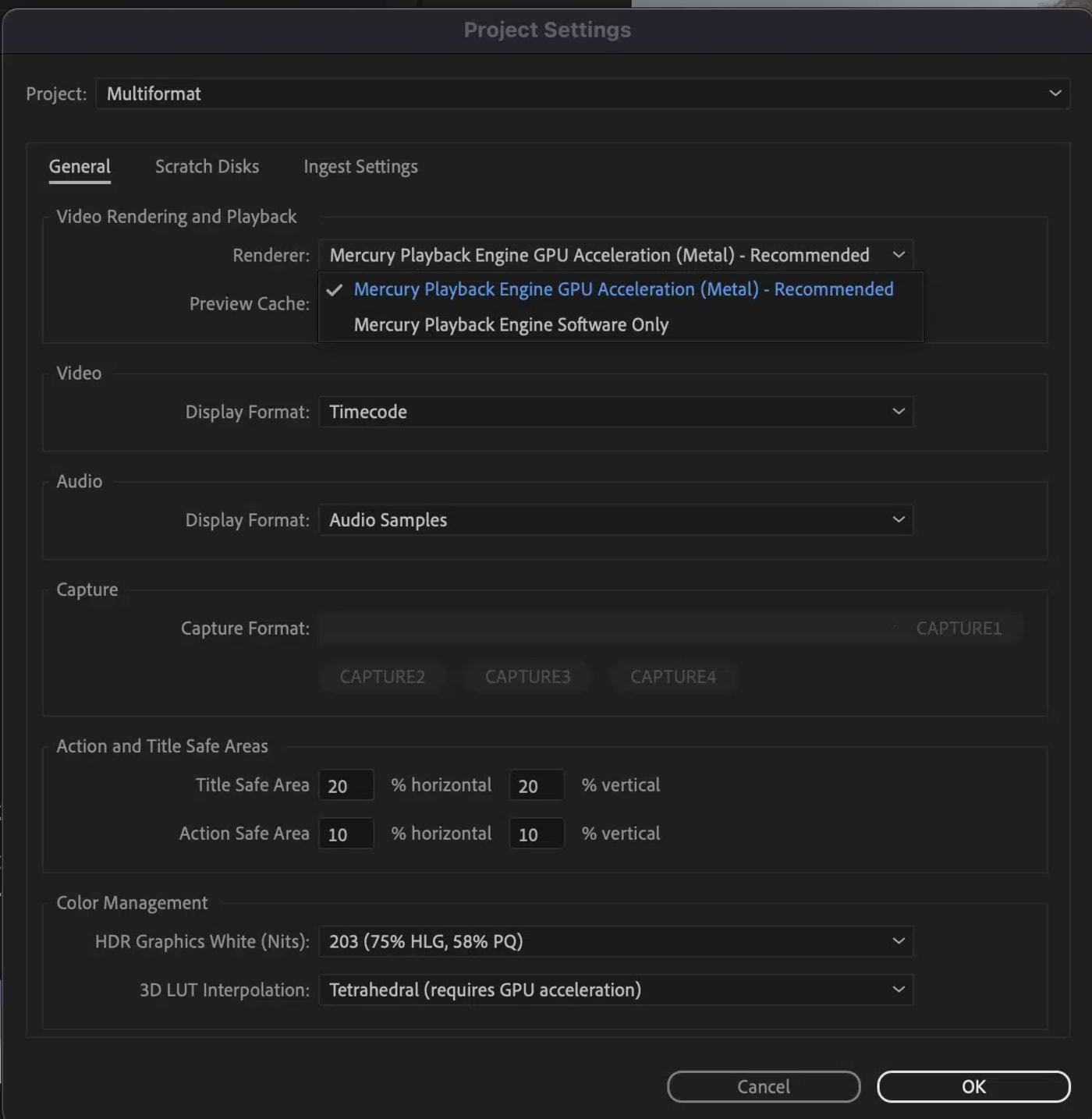 Testing was focused on scaling and color conversion.
Scaling was chosen as it has a significant value in working with format sizes—including UHD to HD outputs and reformatting for social media.
Color conversion was chosen as it's a common need as either HDR to SDR space or color correction (which has the same overhead/engine)


Test: HDR UHD to SDR 1080
The stress test was to work with approximately 8 minutes of HDR HEVC material from an iPhone. The UHD material was placed in a 1080 sequence, scaling it down and working in SDR space. The tests were to render to the timeline. A second test was to output (without the renders) to ProRes.
The render test was built using the default settings for a sequence. This encode happens in MPEG2. The HDR to SDR conversion was done on the timeline (a similar but different method is used for export under Adobe Media Encoder).

An extra test was created for the iMac as its built-in GPU provided excellent acceleration with this test. This test was developed to show the value of systems with zero GPU capability.
Scaling, HDR and separate MPE testing

MacMini

Mini eGPU

MBP

MBP + GPU

iMac

iMac: MPE off

iMac + GPU

Render

33m

6m 20s

21m

4m

8m

59m

8m

Export ProRes

32m

7m

21m

4m

8m

2h

8m
Results and Interpretation
Systems with integrated GPUs (the Mac mini and the MacBook Pro) are accelerated 4x plus by an eGPU.
The iMac got minimal benefit from an eGPU. The MPE benefited significantly at the 2GB level/ Radeon card. This wasn't tested against 5k or 8k materials, which might be a valuable future test.
Intentionally, turning off the MPE engine shows how much systems depend on GPU processing. Time went from 8 minutes to 2 hours for a ProRes export. That's sixteen fold speed difference.
Conclusion
For Adobe tools, integrated GPUs underperform significantly. While a 2GB GPU gets significant benefits, larger formats such as 5k or 8k may yield the need for eGPU additions to extend the life of the hardware.
Recommendation: Adding an eGPU to Premiere Pro systems with integrated graphics cards yields approximately five-time speedups for rendering and exporting.
Testing eGPU Impact With Topaz Video Enhance AI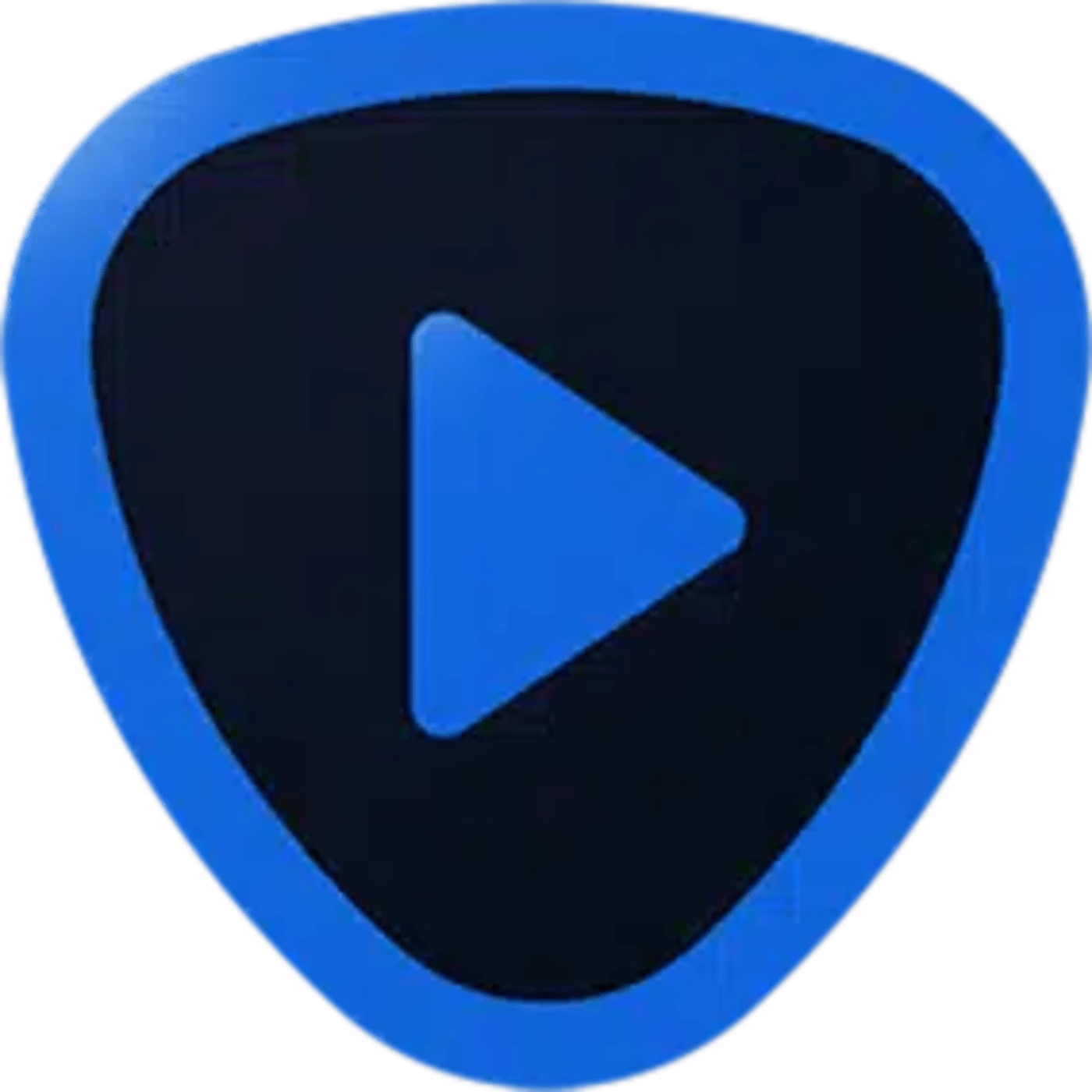 The upscaling of video has been a feature dominated by hardware processors such as the Teranex and a Snell and Wilcox format converter. These hardware tools utilize dedicated hardware chips that handle upscaling better than conventional/traditional software tools.
Topaz Labs have been known for producing tools/filters that have been primarily still image-focused. These have often been the best in the category of noise removal and sharpening.
In 2020, Topaz integrated some AI technologies and released a tool called Topaz Video Enhance AI. AI tools typically are very GPU compute-dependent.
Topaz VIdeo Enhance AI (VEAI) has these specific features, all assisted by AI technology:
Upscaling
Denoising
Deinterlacing
Restoration (artifact reduction)
Frame Rate conversion
VEAl has quickly become the best-looking upscaling tool on the market—powered by AI technologies.
Test: Measuring the time necessary to Upscaling an interlaced Standard Definition clip to High Definition
A standard problem in post-production is the integration of older footage. It may be unique existing materials from a corporate asset library. It may be archival footage from sources where tiny video exists.
In this test, standard definition footage was upscaled to high definition.
This footage has the following characteristics:
Captured in 1999 as DVCPro 50
Interlaced, Lower field first
720×480 material
Non-square pixels
Topaz VEAI recommended the following conversion:

Results and Interpretation for Topaz upscaling
Mac mini

Mac mini + GPU

MBP

MBP + GPU

iMac

iMac + GPU

SD to HD conversion

3h 3m

18m

1h 46m

17m

3h 56m

22m
These times are 6x-10x faster with an external GPU.
The iMac with the best GPU of the group performed the worst—likely because of the i3 architecture. Based on that, the MacMini with a six-core CPU should have completed the best. It was likely the RAM on the MacBookPro that made the difference.
Information had to be processed in/out of RAM and a GPU.
Conclusion
Topaz and, to a degree, any AI tool, get benefit from an eGPU more than any other upgrade that could be made.


Recommendation: An eGPU makes an enormous difference in AI upscaling tools, and 16GB of RAM likely creates a faster pipeline.
Other topics you might like