SoftRAID
The powerful software RAID utility for macOS and Windows offering max volume capacity, optimal drive performance, and data protection.
Compatible: Works with macOS 10.12 or later and Windows 10 or later
Advanced: Create RAID 0/1/4/5/1+0 (10) arrays1
Protected: SoftRAID Monitor constantly watched your disks and alerts you if problems are detected
Validated: Volume validation ensures sectors can be read and parity is correct
Certified: Checks disks before use to ensure they are safe for data storage
Vigilant: Error prediction helps protect against unexpected failure
Universal: Built-in OWC MacDrive technology lets you move SoftRAID arrays seamlessly between Macs and PCs
Risk-free: 14-day trial for fully functional application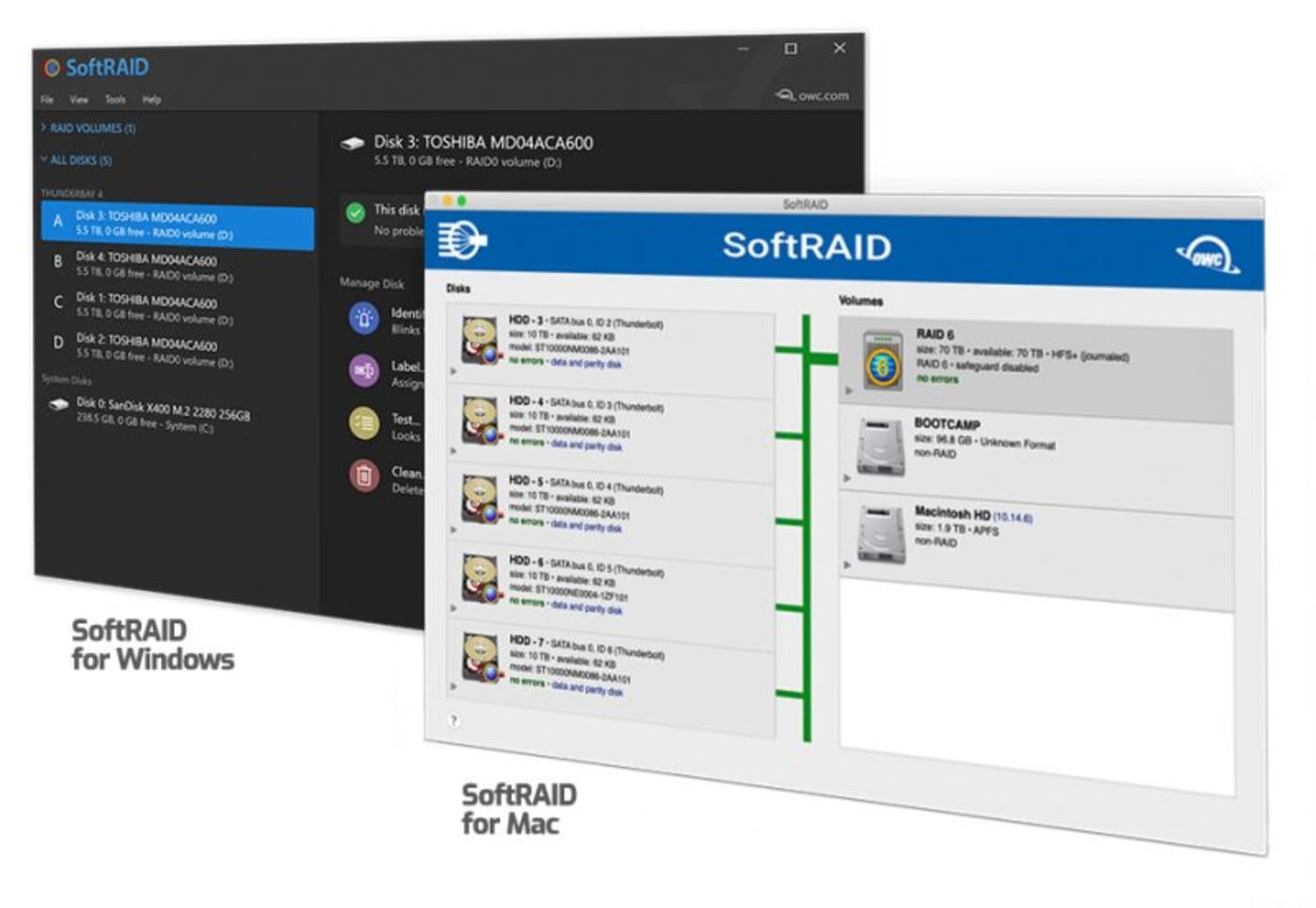 Disk Health & Monitoring
SoftRAID doesn't stop working once you've created your RAID. The software continues standing guard, monitoring your drives to keep you working worry-free. It can certify that new disks are error-free before use, warn you when a disk is about to fail, and even keeps you working if you lose a disk. These advanced monitoring tools all work in the background, making catastrophic, project-killing data loss a thing of the past.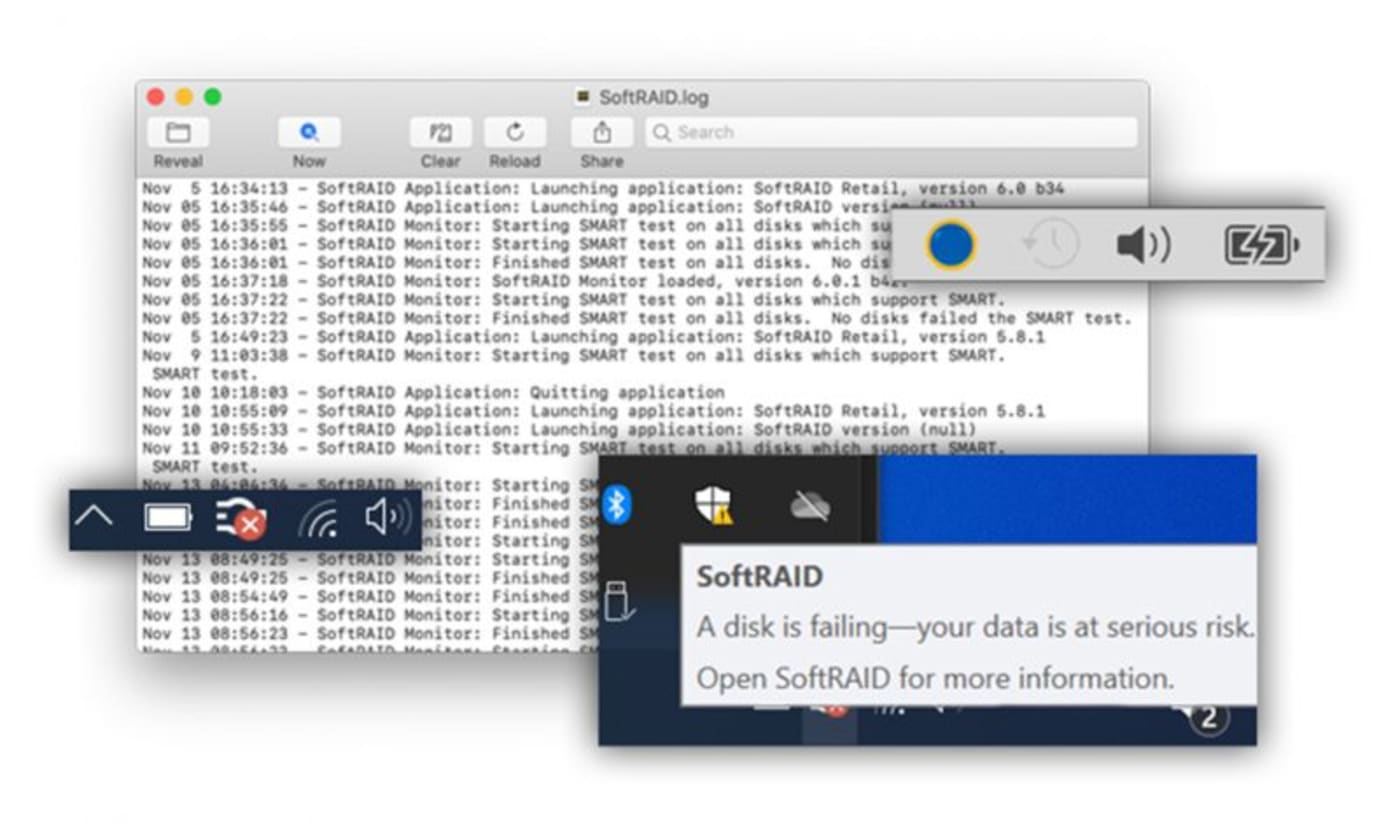 Software vs. Hardware RAID
Don't get stuck with expensive hardware RAID technology that you can't upgrade or expand. SoftRAID sets you free with full control of RAID volumes including creation, management and deletion. It also utilizes your computer's advanced processing power versus the slow processors found in most hardware RAID enclosures. The result is a fast and flexible RAID array that has negligible impact on your computer system or applications.
What's the biggest advantage of SoftRAID over a hardware RAID? You're not locked into using specific hardware to access your data. If a hardware RAID system fails and it's out of production or is no longer supported, all your data could be lost in an instant. With SoftRAID, you can easily replace a bad enclosure or upgrade to a new enclosure. Just move your drives to access your data without skipping a beat!
Pro tip: Need even more power and flexibility? Upgrade to SoftRAID Pro to spread volumes over two or more disk enclosures for incredible performance! (Impossible with hardware RAID.)
Sharing Just Got Easier
SoftRAID has always been the RAID choice on the Mac and now that power is available to Windows users as well. You can now create and share HFS+ RAID 0/1/5 volumes between a Mac and PC with SoftRAID for Windows opening up a new world of cross-platform compatibility.

| Features | SoftRAID Windows | SoftRAID MAC |
| --- | --- | --- |
| OS Support | Windows 10 or later | macOS 10.12 or later |
| Raid Levels Supported | RAID 0/1/5 | RAID 0/1/4/5/1+0 (10) |
| Disk Certification | | |
| Volume Validation | | |
| Drive Validation | | |
| Fast Rebuild | | |
| Disk Monitoring | | |
| Command Line Interface | | |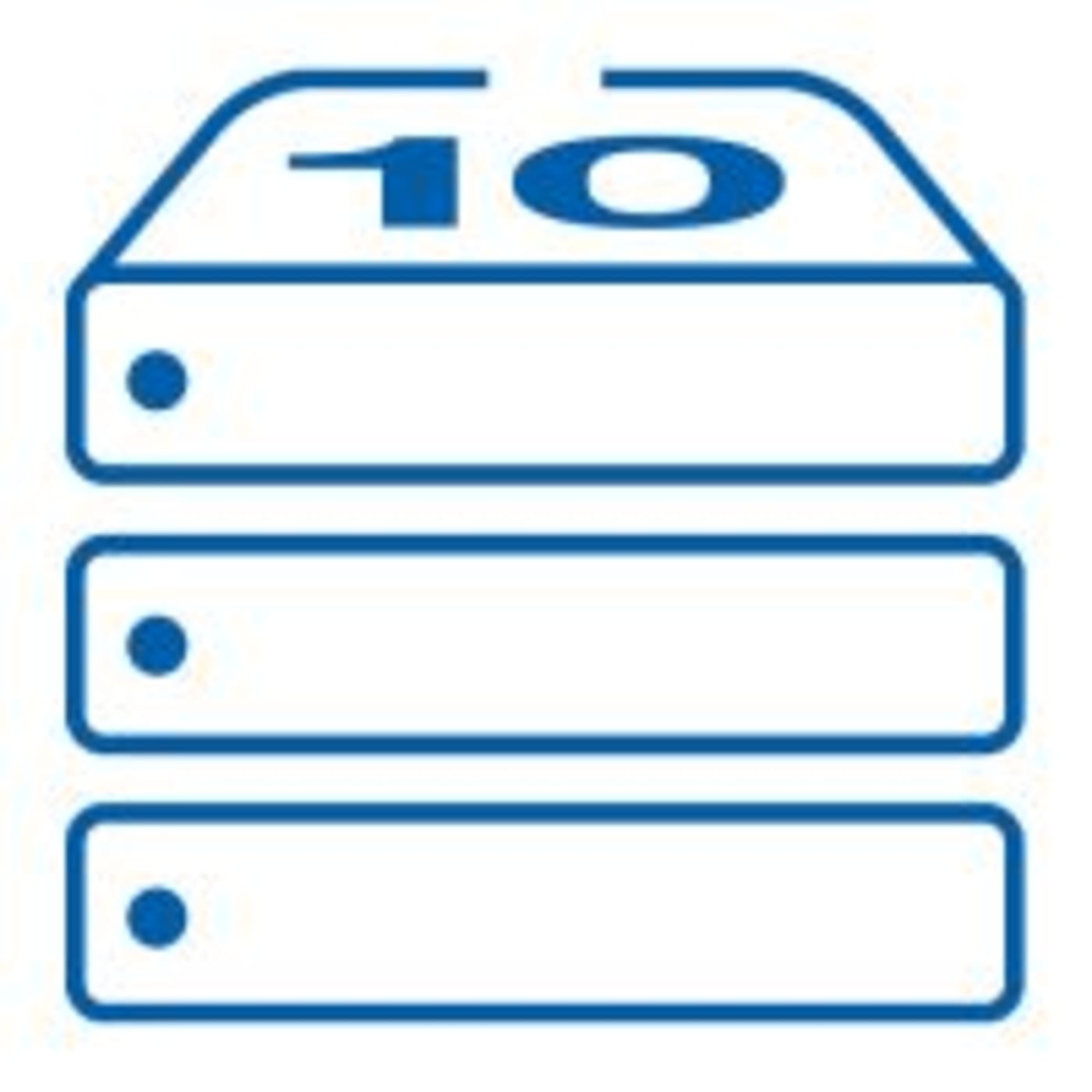 Multiple RAID Levels
Create advanced RAID 0/1/4/5/1+0 (10) volumes for higher performance and/or redundancy2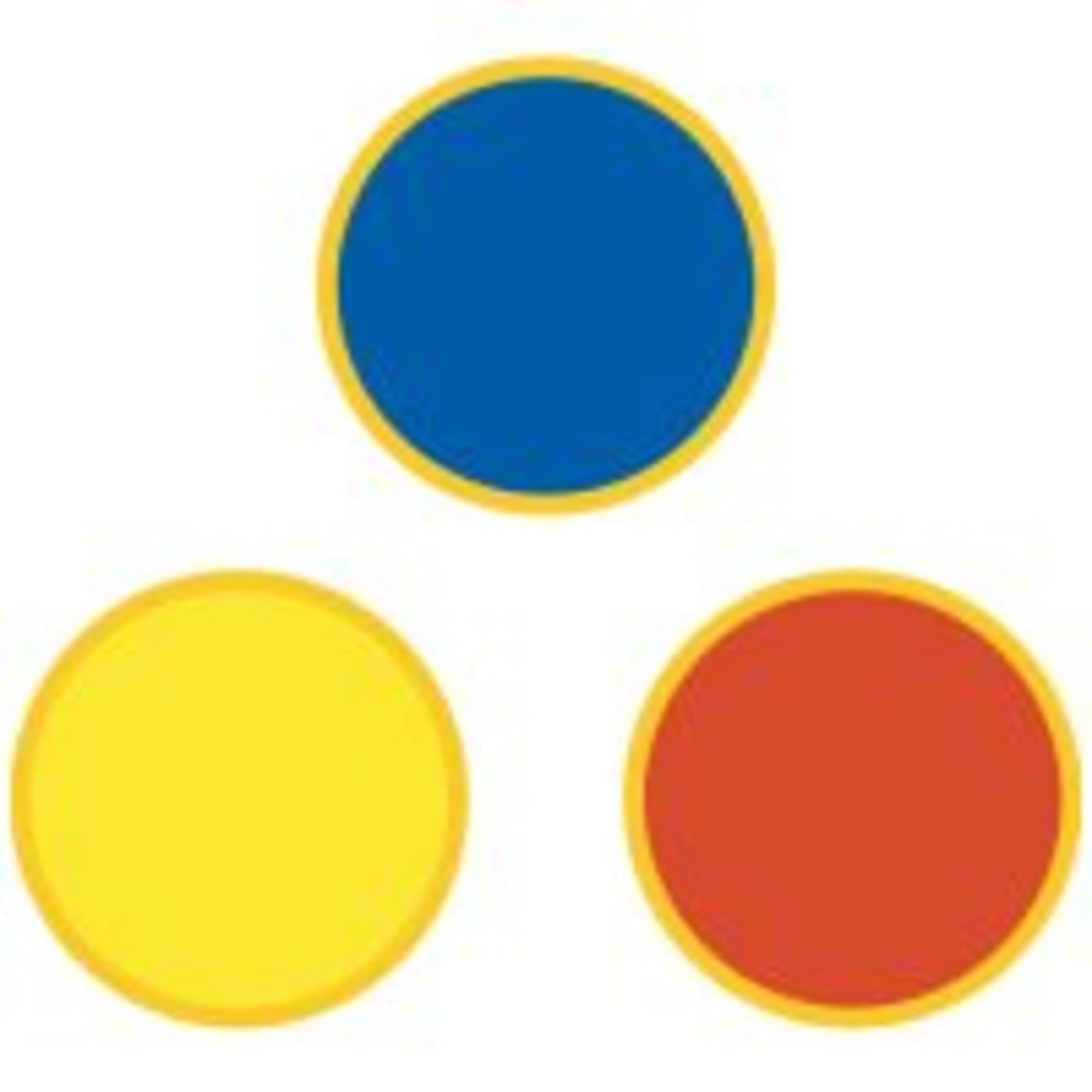 Disk Health
SoftRAID protects your data by alerting you to issues before anything happens, ensuring you're protected when you're on a critical deadline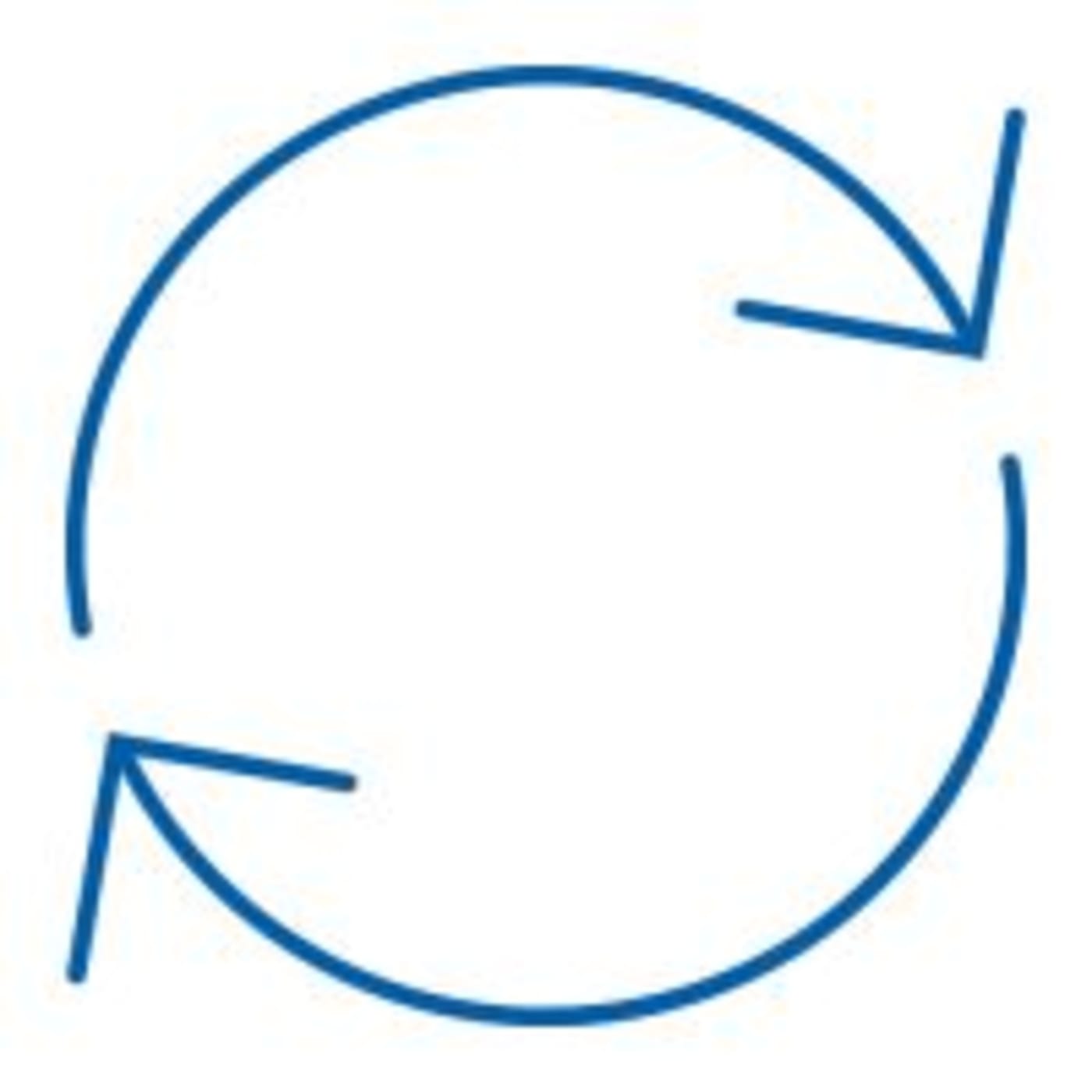 Cross-Platform
Built-in MacDrive technology lets you read/write SoftRAID RAID 0/1 arrays and use them interchangeably between Windows and macOS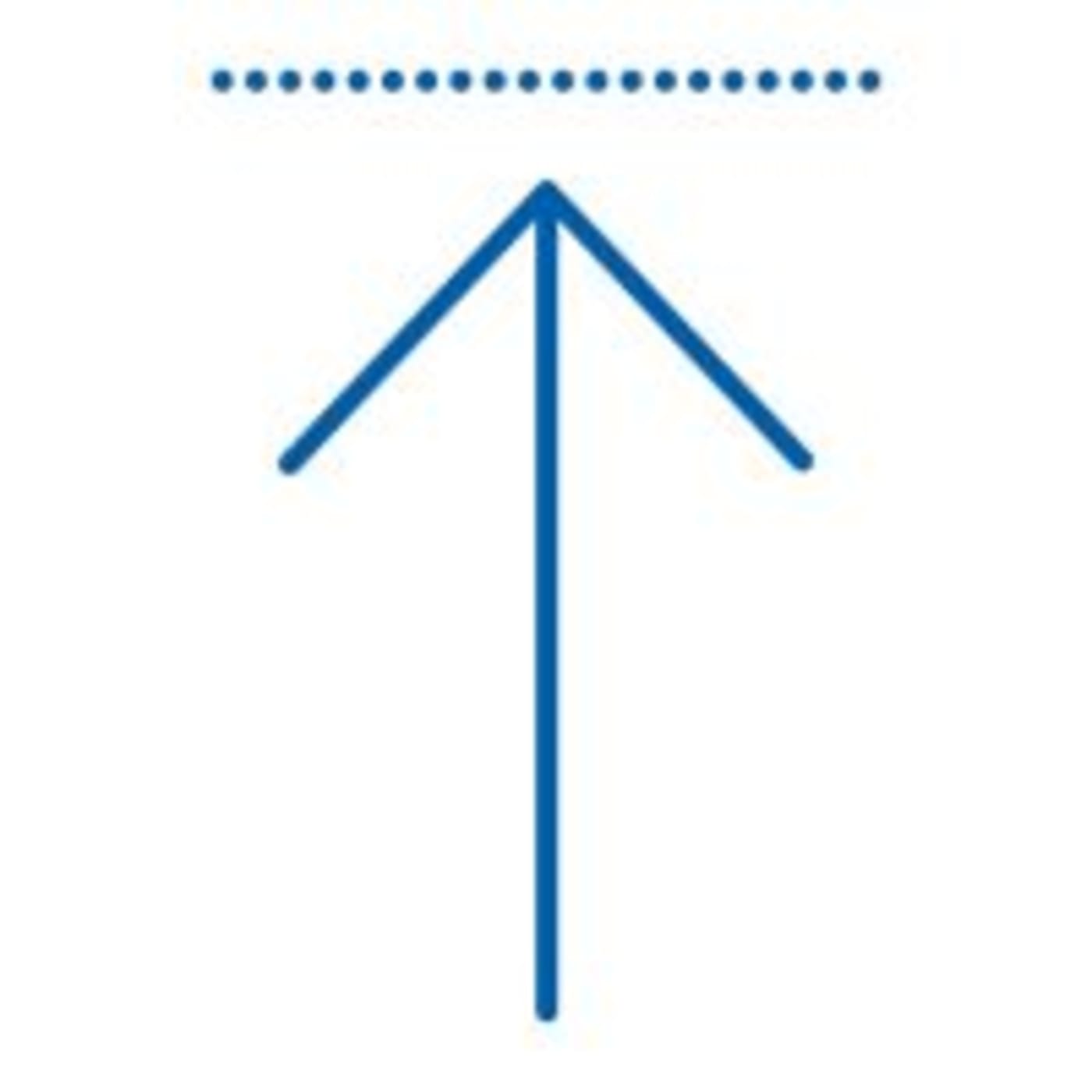 Flexible, Upgradeable
With SoftRAID you're not locked into a solution. SoftRAID's unique approach is hardware independent.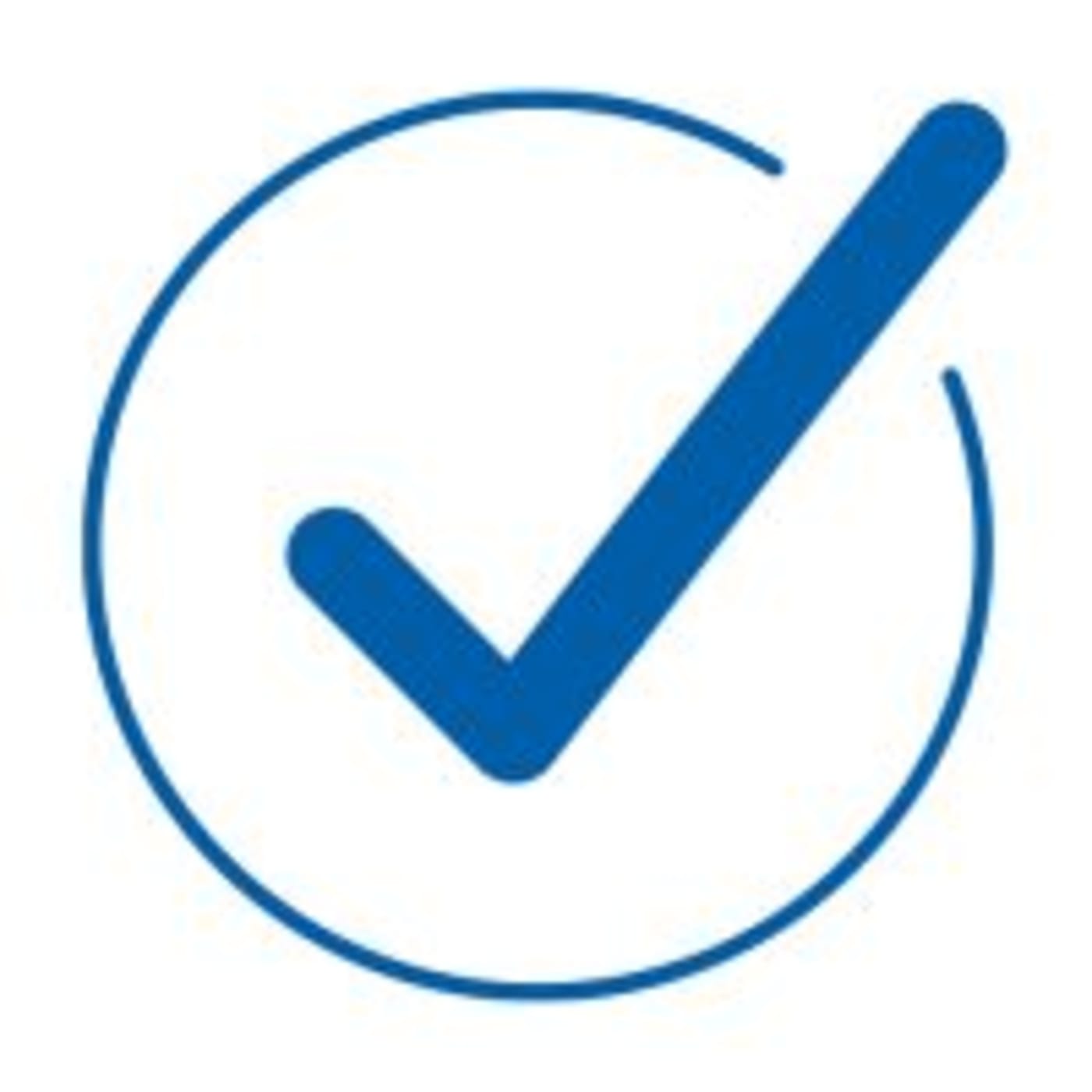 Validate
Volume validation ensures sectors can be read, parity is correct, and any potential volume failure is minimized2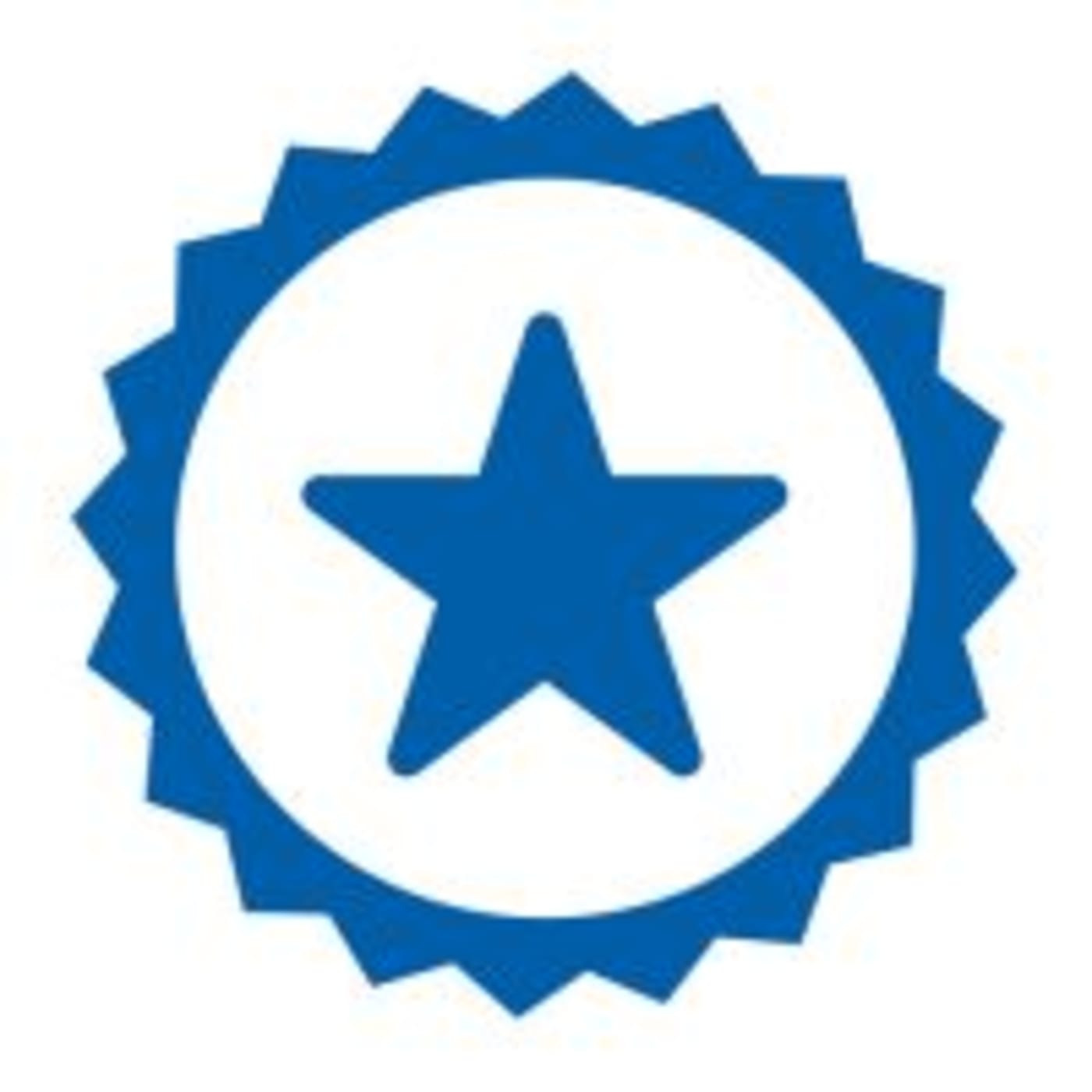 Certify
Check your disks before use to ensure they are safe for your data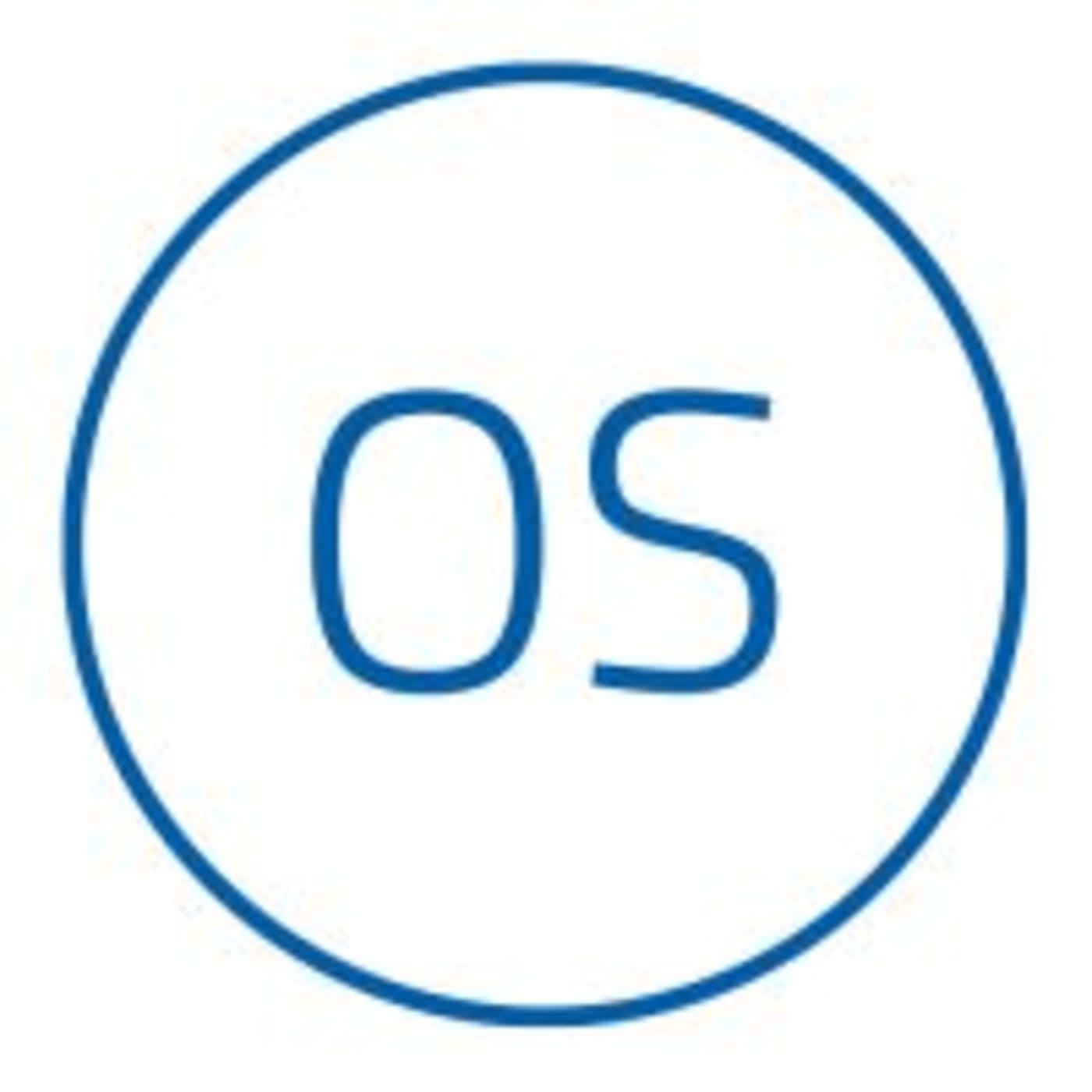 Compatible
Works with macOS 10.12 or later including Big Sur and M11 Macs and Windows 10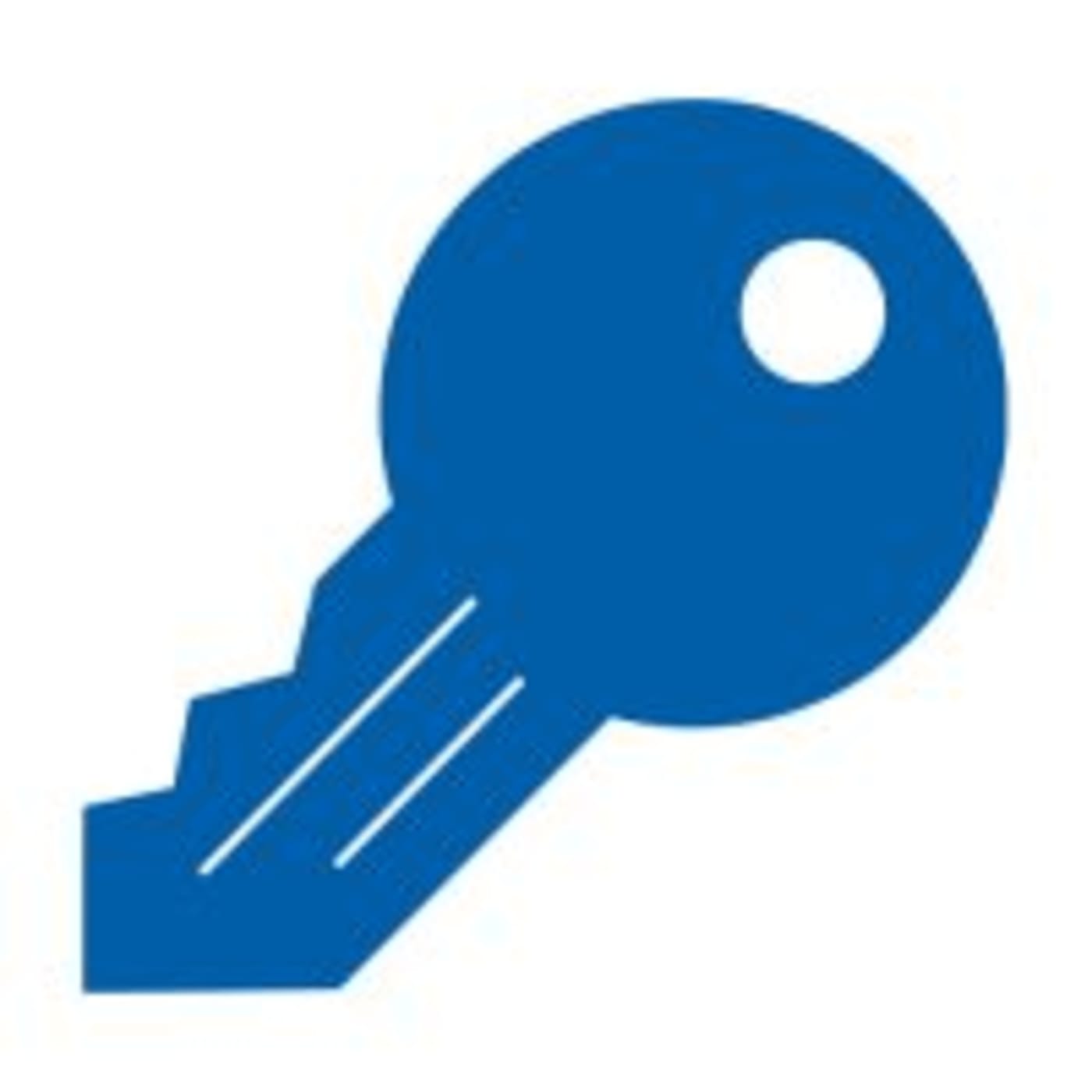 Easy License Management
New license management enables quick activation or deactivation so your license can move moved between computers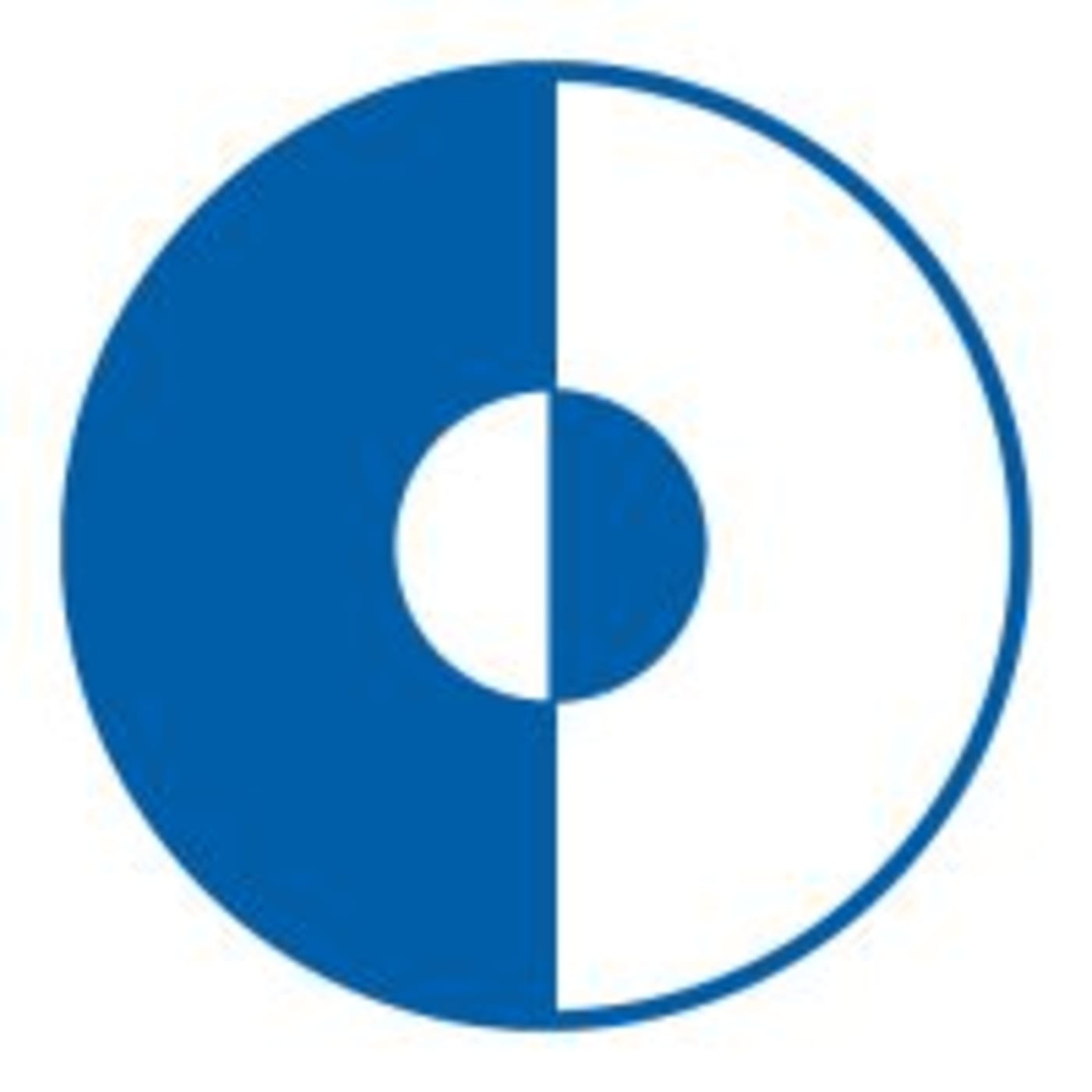 Dark Mode
SoftRAID is easy on the eyes with dark mode for great viewing experience in low-light environments
SoftRAID is there to help at every turn, from its intuitive interface for creating RAID volumes, to its disk monitoring ensuring your data is secure. But the power of SoftRAID goes beyond the ordinary in data management:
SoftRAID's new activation system allows easy license management, allowing you to move your license to a new computer if needed or add discounted additional seats to make sharing your RAID volumes easier.
It can be a chore to organize and keep track of multiple within a storage solution. SoftRAID was built with extras to simplify your task, such as the ability to blink drive lights and name drives for quick recognition.
Eventually all drives fail. If a drive is starting to experience issues or a problem is detected, SoftRAID will display warnings in the Mac menu bar/Windows system tray so you can stay ahead of possible problems.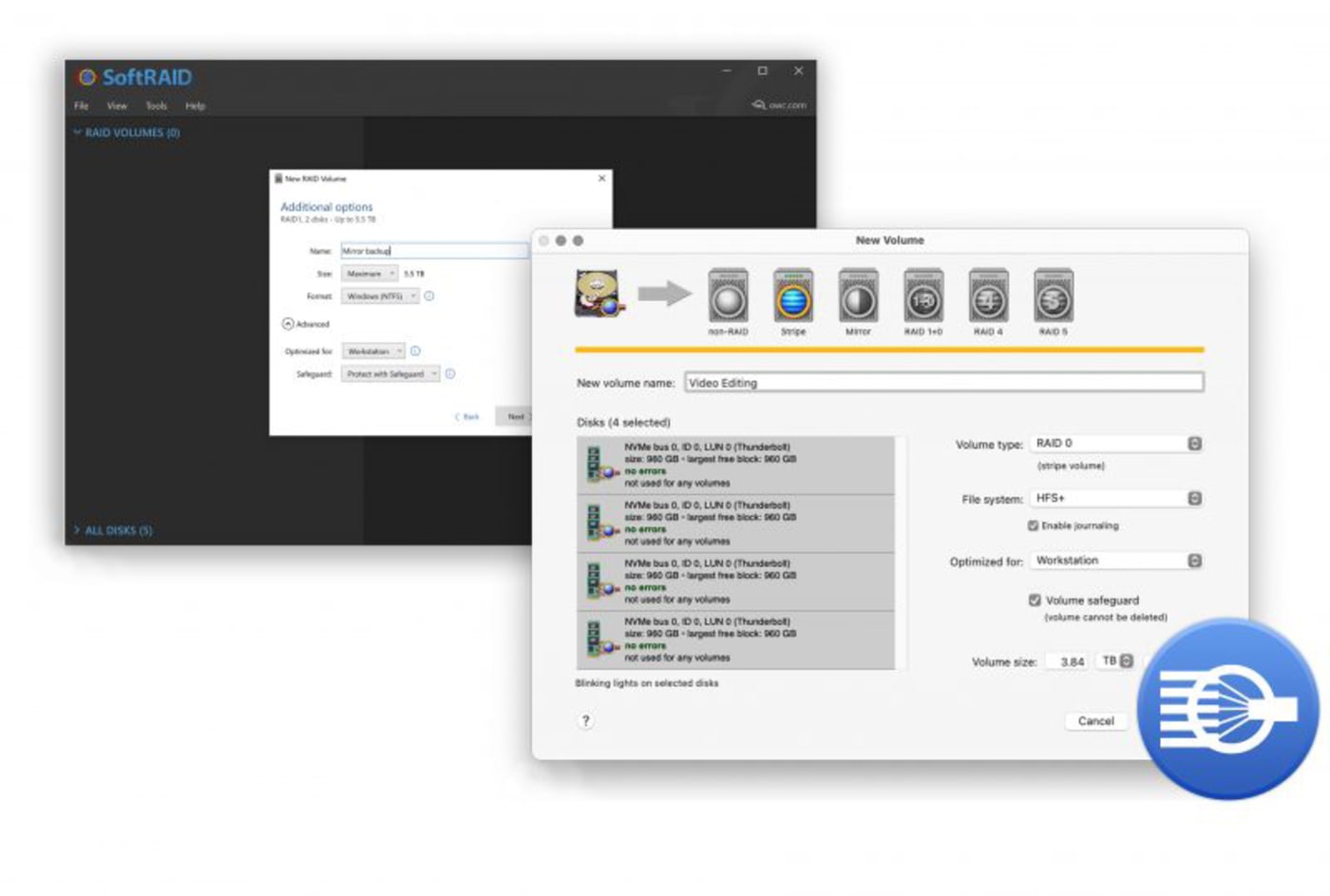 Getting Started
Once SoftRAID is installed and activated, it's time to put your plan into action. Decide what the RAID volume will be used for and how much space to use (with hints from the application), and you're off.
Whether included with your OWC enclosure or purchased separately, SoftRAID is extremely easy to use. SoftRAID makes powerful features typically reserved for data centers accessible to everyone, giving you quick data access and bullet-proof data security.
You'll wonder how you ever felt safe storing your data before SoftRAID.
Learn more at SoftRAID.com
RAID 4/1+0 (10) are Mac only at this time.
Data protection requires RAID 1/4/5/1+0.
SoftRAID works with macOS 10.12 or later and Windows 10 or later. SoftRAID XT is only for select OWC storage solutions. For both OWC and third-party enclosure support, you will need SoftRAID Pro or Lite. SoftRAID is licensed per computer. The SoftRAID serial number will work with both Mac and Windows, but can only be active on one computer at a time. Additional seats can be purchased.