Copy That Mobile
The easiest and fastest way to copy photos and videos from your iPhone or iPad to an external storage drive.
Choose. Copy. Create.
Whether you are a hobbyist out in the field taking nature photos, an influencer shooting daily videos, or a parent capturing that precious family event, Copy That Mobile helps you free up internal storage space while protecting your valuable content. The process is simple: Connect your iPhone or iPad to an external drive. Select the photos and videos you want to copy from your iPhone, iPad or iCloud account and how you want to copy them. Then just click the "Copy That" button and you're done.

Why Use Copy That Mobile?
More room: transferring photos and videos to an external drive frees up space on devices enabling space for additional apps and OS upgrades
Extends use life: great for limited storage space older iOS devices
Effortless sharing: external drives make it much easier to share files with desktops, laptops and other users
Copy Anywhere: transfer files to almost any destination including attached external storage, even network shares
Duplicate with ease: once data is copied to external storage, data duplication and backups are easier and faster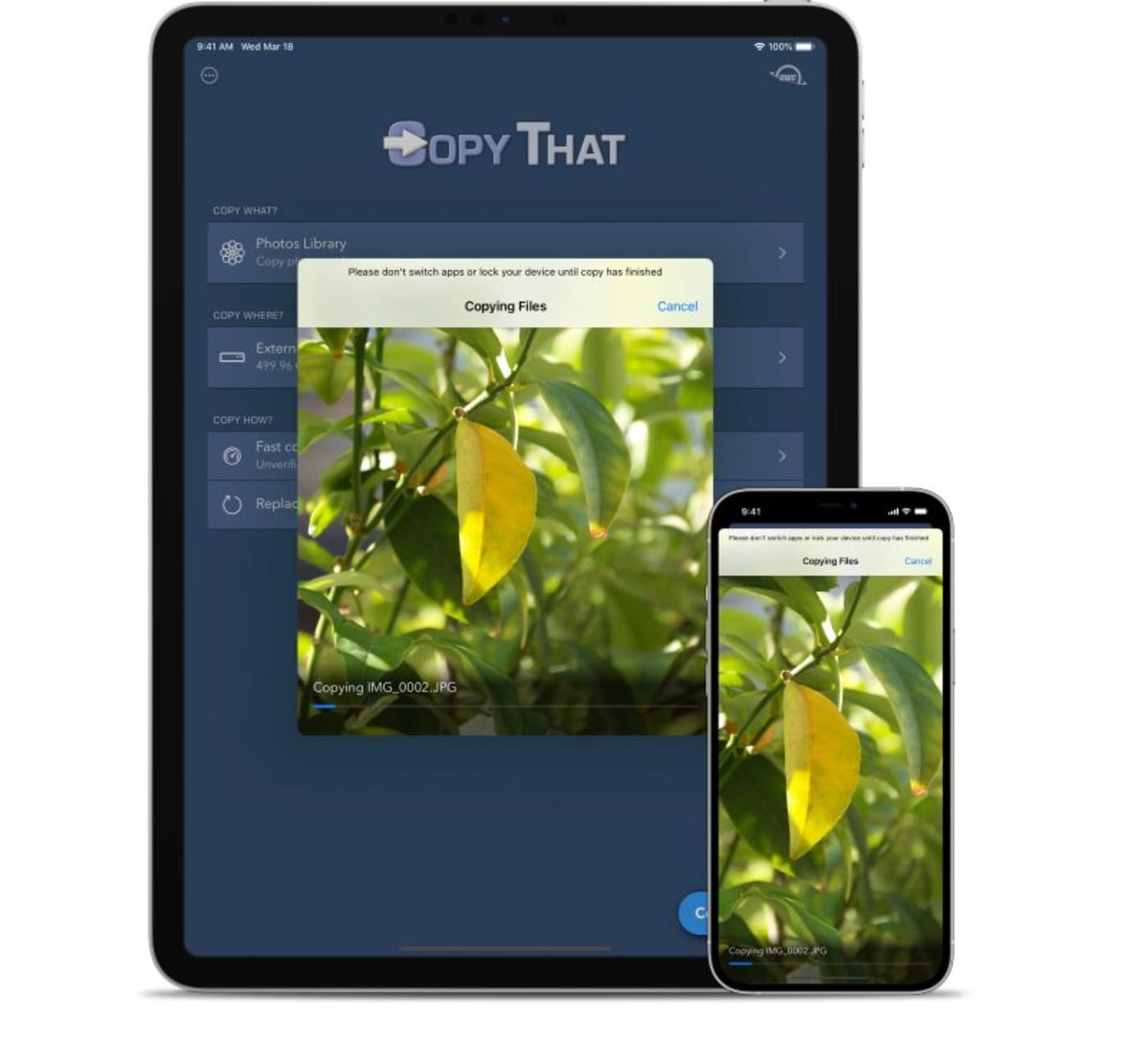 Smart, Safe, Fast.
Copy That Mobile includes smart copy functions that streamline the copy process. You can exclude screenshots and selfies and decide what you want to do with existing files. Copy That Mobile puts you in control of your data. These settings are sticky. Once they are set, they become your default settings until you change them. This makes it a breeze to copy files in batches whenever you need. In-app purchases give additional copy features including verified copies to make sure your files are safe, and deletion that removes the files from your device after the copy is complete.

How It Works:
Copy what? Select the media you want to copy.
Copy where? Pick your copy destination.
Copy how? Choose specific copy options.
Press the big, blue "Copy That!" button to start the copy.
You no longer have to click and click to copy photos and videos. Copy That Mobile makes the process quick and easy:

Copy photos and videos that have been uploaded to iCloud
Copy That Mobile uses EXIF creation dates to organize files copy from devices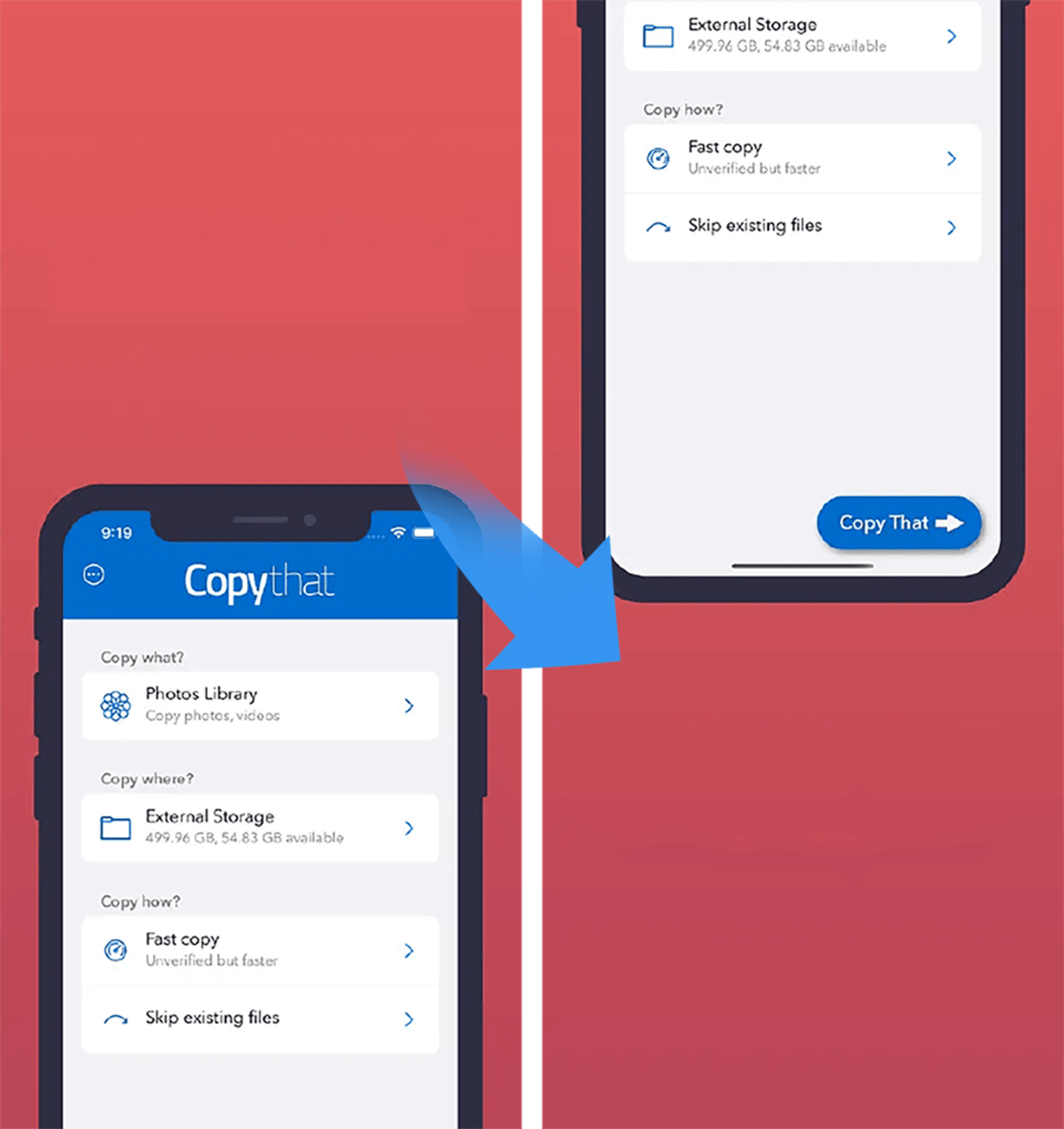 Just choose what & how to copy... and Copy That
Download Copy That Mobile Today
Copy That Mobile is available for iPhone and iPad from the Apple App Store.