Disk Aware
Quickly and easily identify large files and folders on your computer. Disk Aware also makes deleting, moving, and archiving your files easier than ever.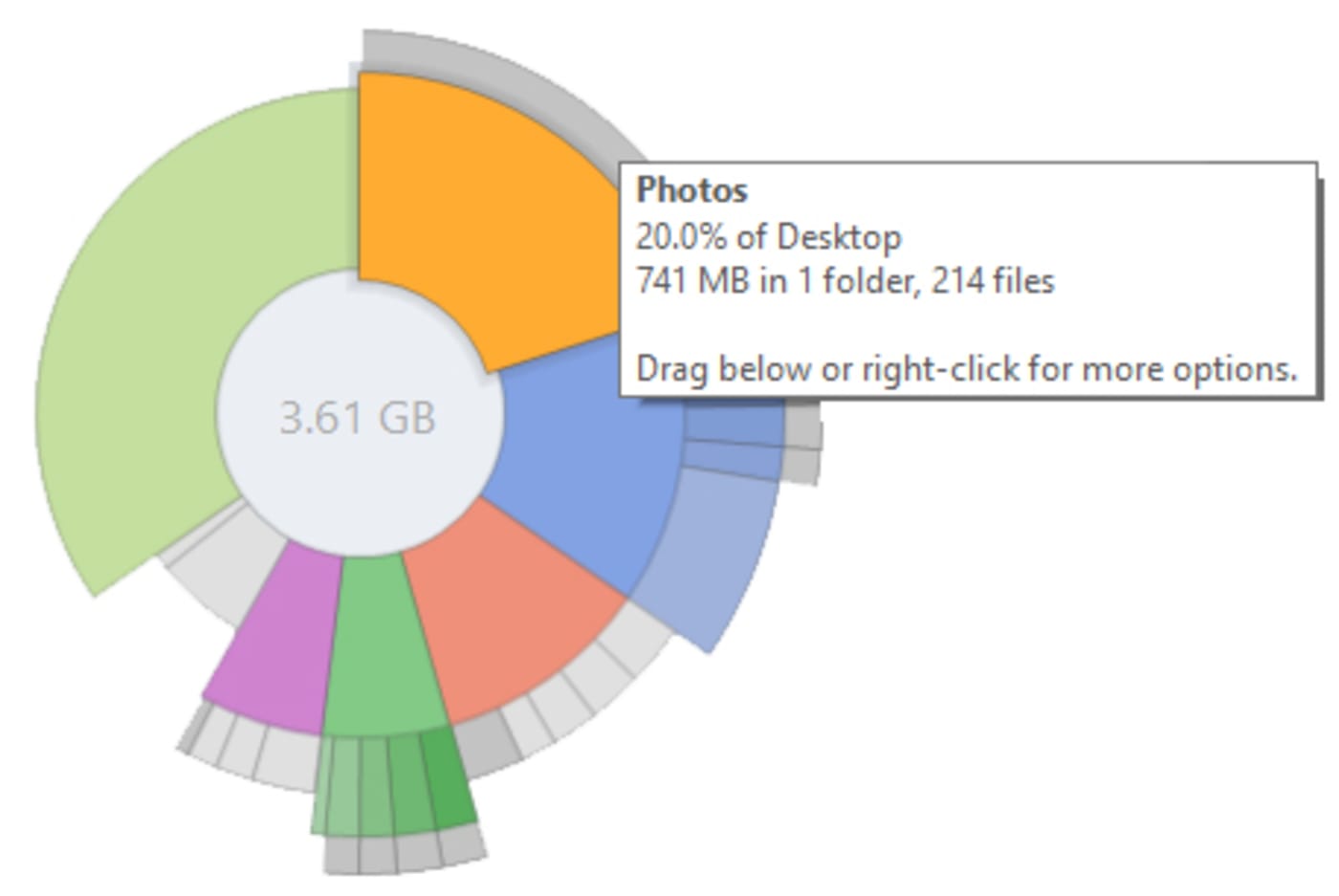 The Wheel
Pretty. Useful.
Disk Aware's color-coded Wheel gives you a quick, visual overview of your drive. Each file and folder is shown as a block in the Wheel. Finding large items is as simple as looking for the large blocks. Simply hovering over any of the blocks will give you all the details you need.
Need to dive deeper into a folder? The interactive Wheel lets you easily navigate to different areas simply by double clicking on the block. The Wheel makes it fun to see what's on your drive.
The List
Everything At Your Fingertips.
The Wheel and the List work seamlessly together. The List gives you the power to really dig in and locate specific folders and files. You can see the actual and relative size for each item of the current selection. The List also makes sorting items easy, so you can quickly find the largest items. Selecting any item in the list highlights the appropriate block in the Wheel, making it easy to see exactly where each item is located.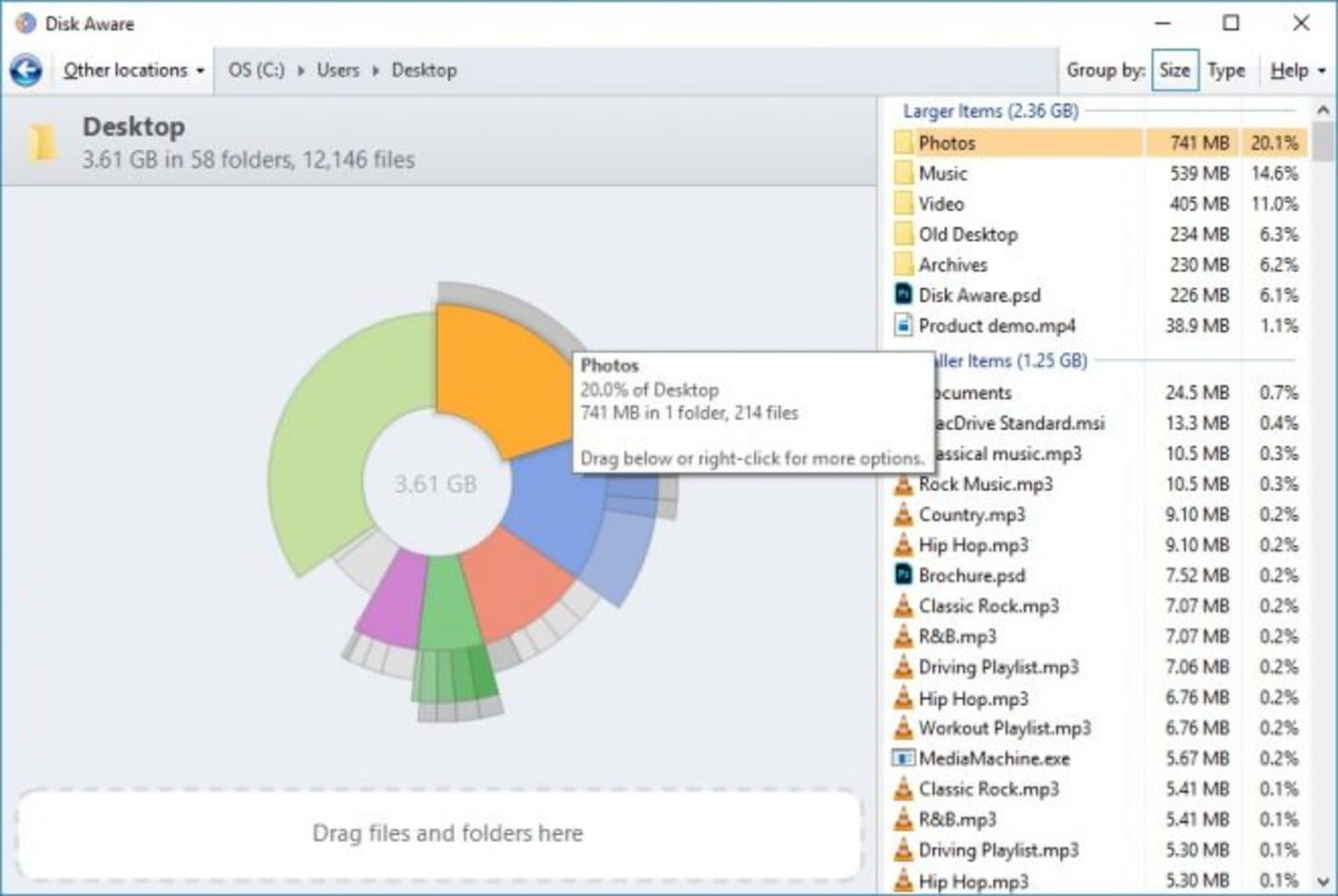 View Things Differently
Looking for particular kinds of files? No problem. Disk Aware also allows you to sort by file types such as Pictures, Audio, Videos, Documents, Applications and more. Files types are grouped together in both the Wheel and the List, making it super simple to find the file you are looking for. Disk Aware even provides a handy legend to make finding files of a specific type a breeze.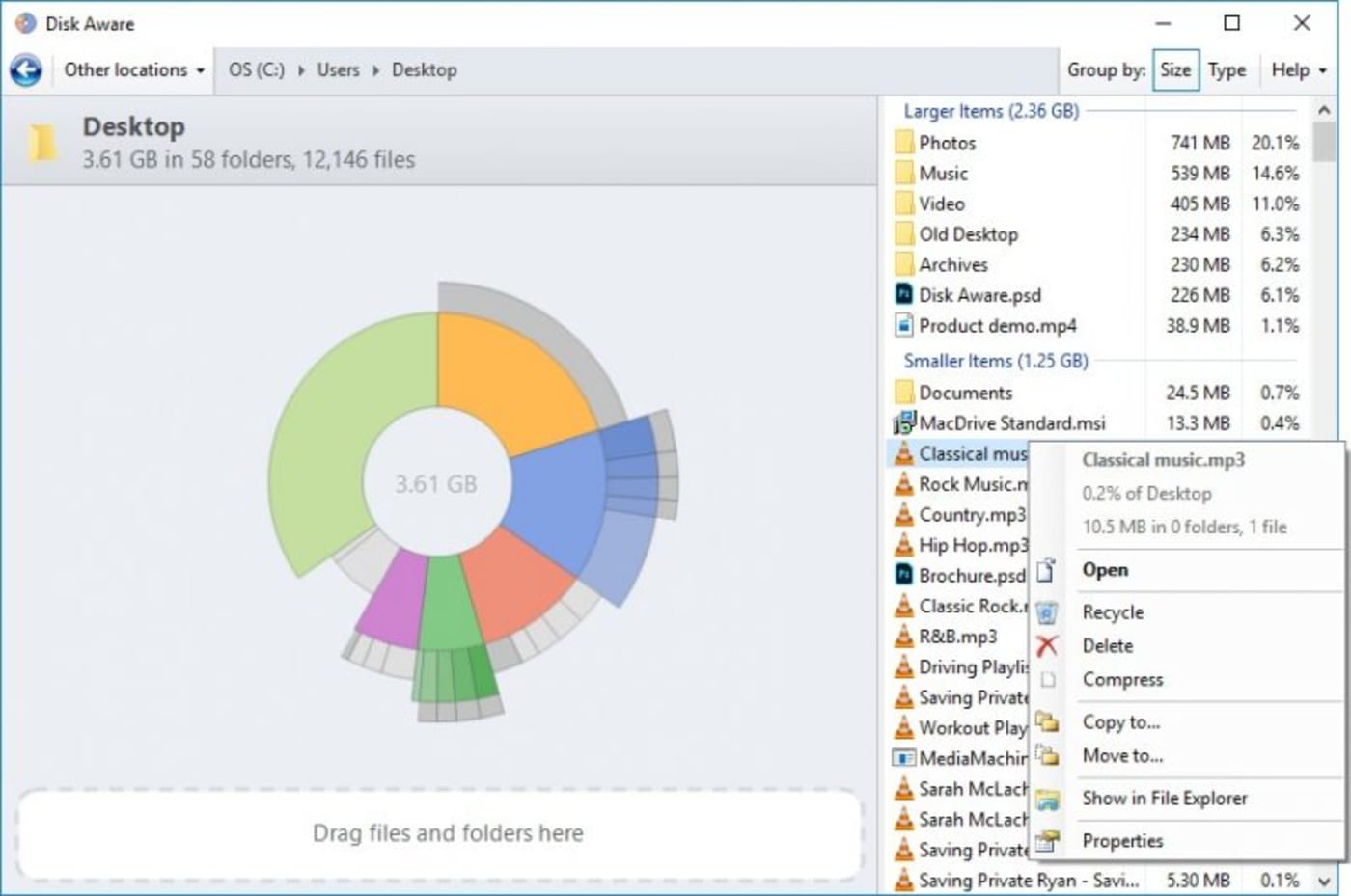 Make Some Room
Gather Items. Gain Space.
Sometimes you don't know what you want to do until you've had a chance to look around. Disk Aware keeps a running total of items from multiple locations, building a single list to act upon. Disk aware lets you build your complete list before taking any actions. Change your mind? Just remove some items from the list before you delete, recycle, compress, move or copy.