Footage, Everywhere, All at Once: OWC's Jellyfish Goes to the Oscars
We might be a bit biased, but the award for best NAS in a supporting role at this year's Oscars goes to the OWC Jellyfish.
The Academy of Motion Picture Arts and Sciences recently reached out to the team behind OWC Jellyfish for the annual Oscars celebration. The team here at OWC was thrilled to provide a Jellyfish Mobile NAS for their video editing and DIT team.
A team made up of four Mac users were set up backstage Sunday night at the 95th Annual Academy Awards, working on three M2 MacBook Pros and one Mac Pro while editing in Premiere Pro—all from a Jellyfish Mobile.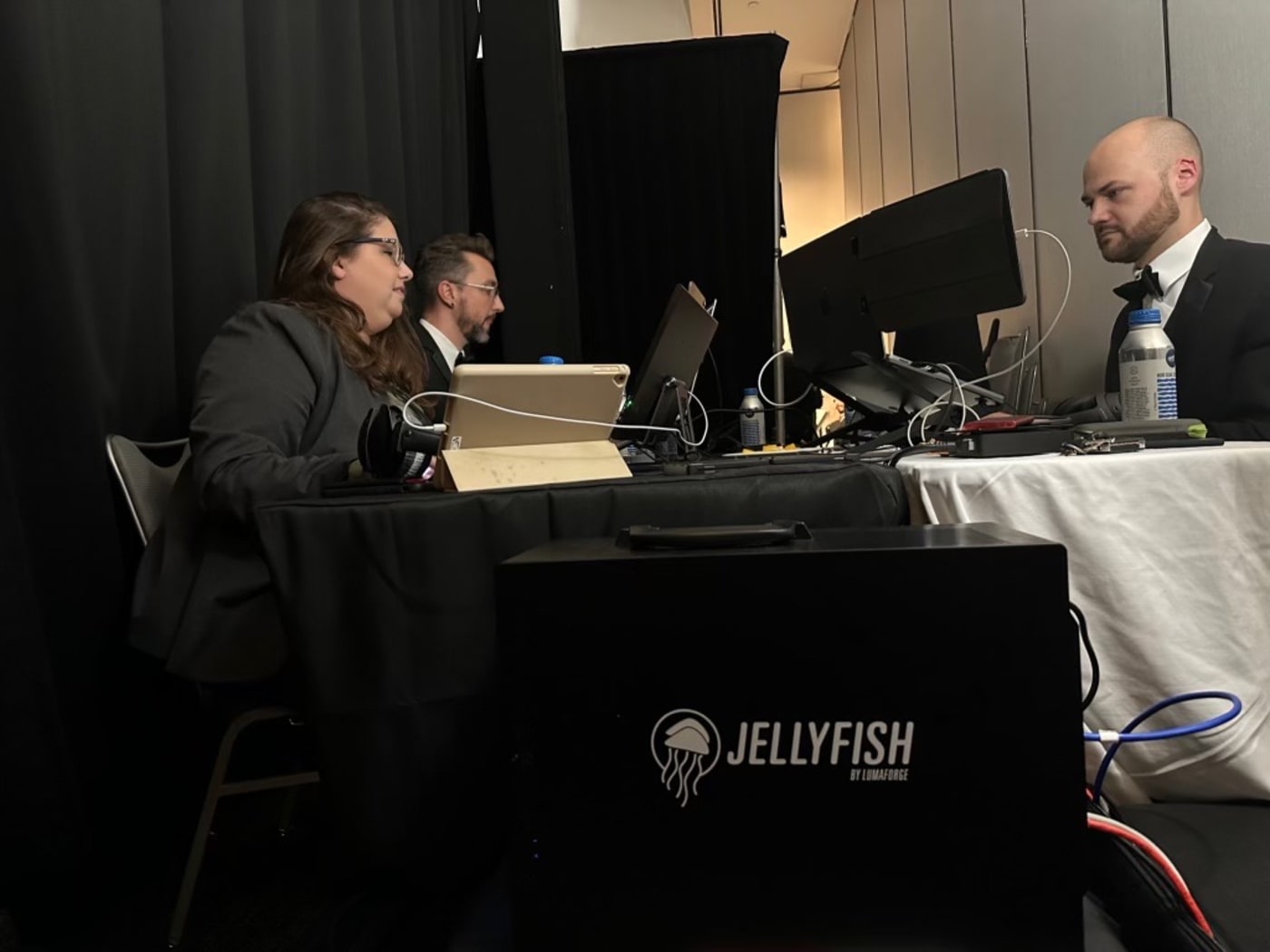 Immediately after each award recipient received their individual or group Oscar award, the talent would step backstage and shoot a bit of social content. After the content was shot with the newly crowned Oscar winner, the editing team would take over.
A Digital Imaging Technician would ingest the 4K media directly to the Jellyfish, using Silverstack to organize media with metadata via the directly connected 10GbE ethernet port.
The three video editors then imported the media into their shared Premiere Pro project. The MacBook Pros were all connected to 10 Gigabit Ethernet via OWC Thunderbolt Pro Docks enabling fast connectivity and the ability create real time social posts.  
The finished videos for the social campaign were posted on The Academy's Instagram live during the event:
Here are a few direct links to some of the content created on their Jellyfish Mobile this weekend:
Jamie Lee Curtis for Supporting Actress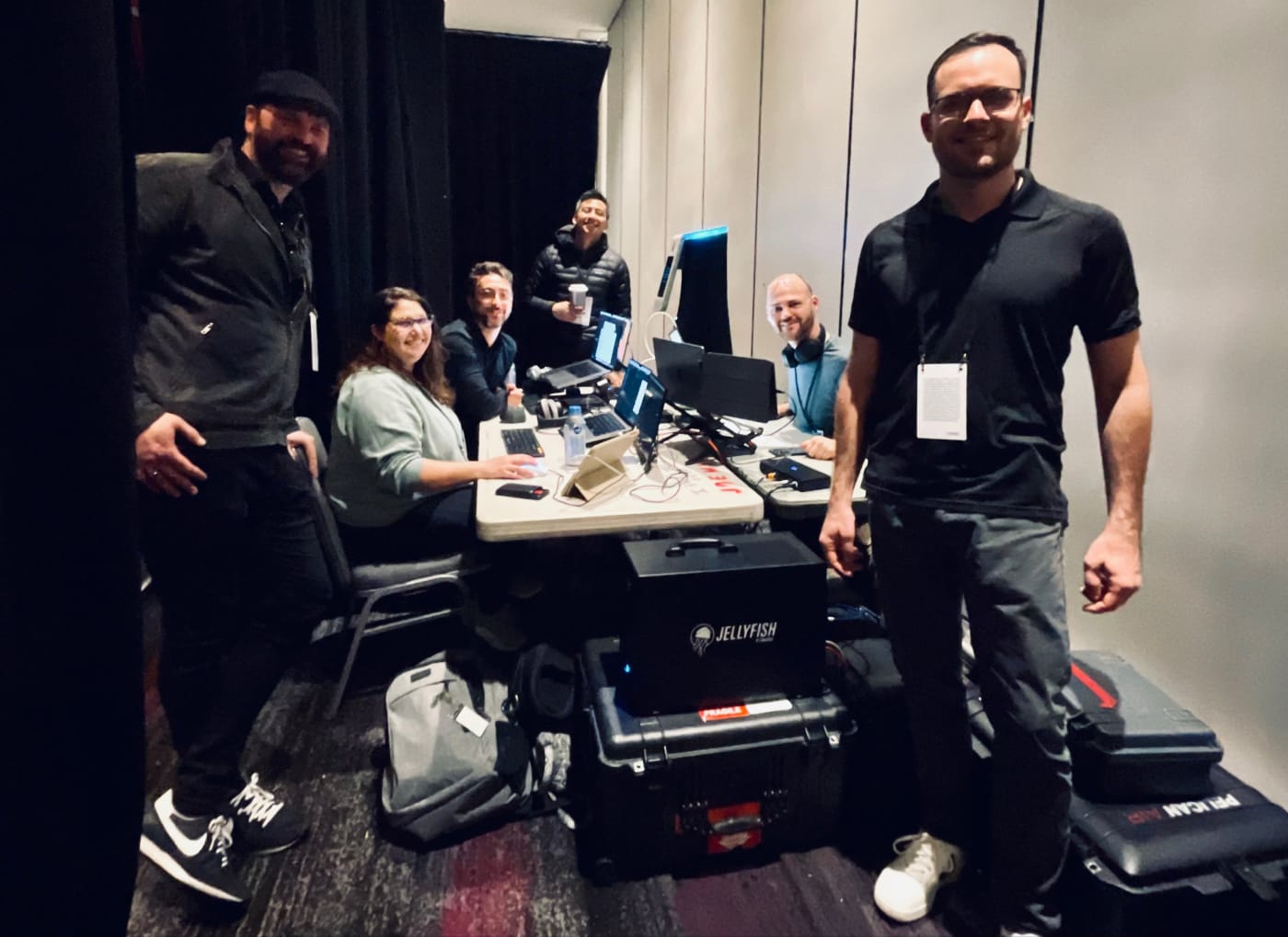 The post-production team was able to rely on the Jellyfish Mobile for the entire live event with consistent, fast, write and read speeds. The result were quick turns of high-end media thanks to the shared storage allowing multiple people to work on the projects simultaneously.
In only 45 minutes, Loren Mally, OWC Director of Sales, set the Academy's team up for success with the Jellyfish system, complete with off off-site support from ESG teammates Nina Standing and Tyler Heron.
Thanks, from everyone here at OWC to the entire Oscars team for trusting Jellyfish at the most important night in Hollywood.
Other topics you might like