The River and The Wall
The River and The Wall: A Million Moving Parts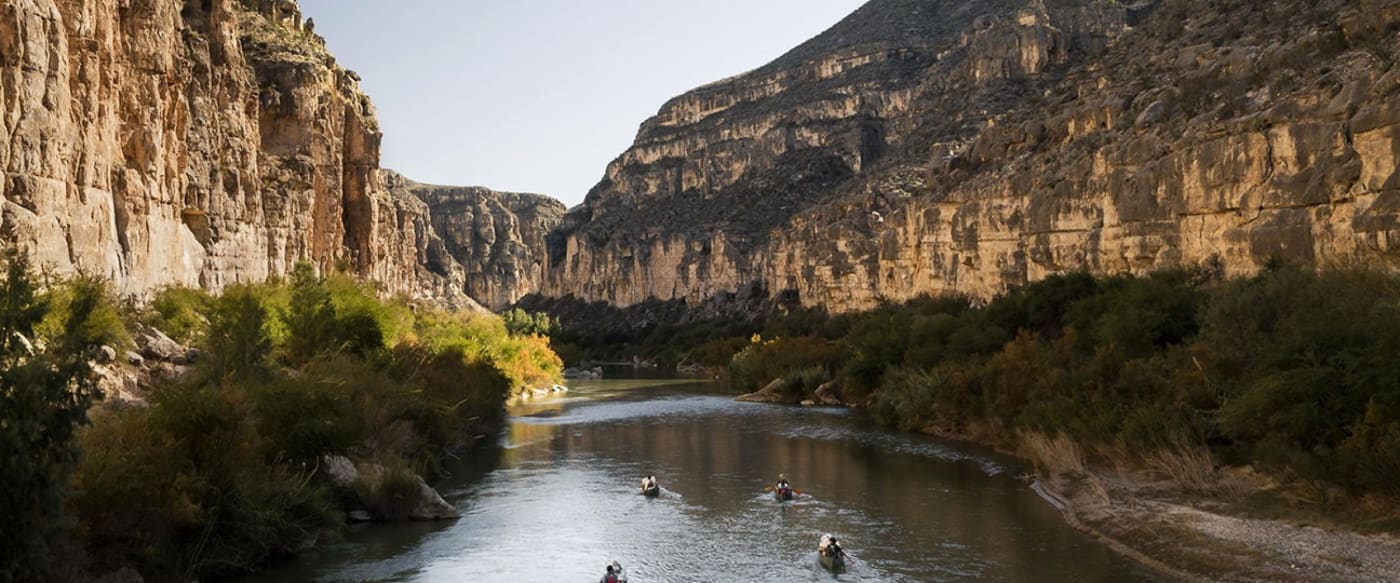 Five friends embark on a 1,200-mile mountain bike, horse, and canoe expedition down the Rio Grande to document the borderlands before construction of a wall and to explore how it would impact wildlife, immigration, public lands, border security, and landowners. Told through stunning cinematography, the film will take you on an adventure down the US-Mexico border to see the 1,000 foot high canyons, vast mountains, vibrant cities, and lush forests in the path of Trump's proposed border wall. During the three month journey, the team meets with Democrat Congressman Beto O'Rourke, Republican Congressman Will Hurd, Border Patrol agents, wildlife biologists, immigration experts, and landowners to better understand how a wall would work and where it would go. As the vast wilderness of the Big Bend gives way to the more populated Lower Rio Grande Valley, the team comes face-to-face with the human side of the immigration debate and enters uncharted emotional waters.
'The River and the Wall' is a feature documentary about the potential effects of the Trump border wall on wildlife in southern Texas. The team started the video editing process off with their standard NLE of choice, but found that importing footage was slow and that it might be time to give the editing tools in DaVinci Resolve a try.

With this update, and the addition of a LumaForge OWC Jellyfish Tower as their post-production server, the media management process was simplified and they were now allowed to make full use of the collaboration features in DaVinci Resolve 15.
Learn more about the full workflow from the team's Faster Together Stage Presentation from NAB 2019 below or watch the full movie on Youtube!
"If we hadn't had the OWC Jellyfish and that collaborative workflow, that ability to share media across multiple platforms, we would have had a really difficult time in wrangling all of the many moving parts that were a part of this production. -- John Aldrich, Editor of The River and The Wall