Chicago Summer Stories
Chicago Summer Stories: Students takes the OWC Jellyfish for a spin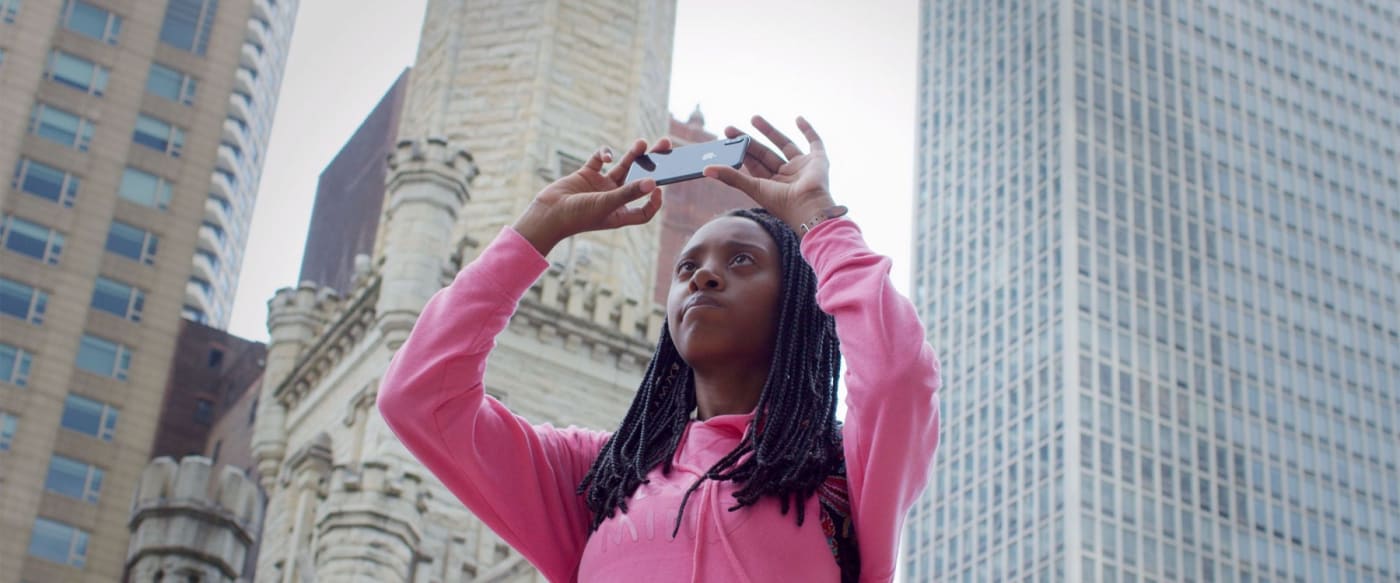 It has long been a belief of ours that kids aren't using technology as a tool to distract them from real life. They are, in fact, trying to leverage available technology to connect. While there is plenty of research that talks about the bleak side of technology, we would like to show you the good that can come from this unfiltered access to technology, starting with high school students. Our goal is to use this experience as a launchpad to enable video literacy around the country and simplify content creation for kids around the world.
Apple Education approached us to host a summer course that local teachers would facilitate with students from both the suburbs of Chicago and those who lived in Chicago proper. What we learned from the experience would affirm our perspective that everyone's story matters and deserves to be told. It would also serve to challenge us to devote resources and time where the long-term impact would be the greatest: our kids.
The Deliverables
The students were to create three short films in their respective teams.
The LumaForge team was to capture behind-the-scenes footage of their experience and break the content into five videos for a Back-to-School Campaign.
The Challenges
LOCATION. Half the students and educators were taking the train for more than an hour into the city for class each day. In addition, LumaForge president Sam Mestman relocated to Chicago for two months and our team members traveled on two separate occasions to capture footage.
DIVERSITY. It was important that all perspectives were heard and that a unified voice came out of the collaborative efforts of the students and our team.
TIME. The deadline to deliver student films, and the films within the campaign, was tied to the short window of back-to-school.
RESOURCES. While Apple provided quite a bit of gear and Flashpoint provided the space, we had to develop and train on new workflows specific to the available tools at an accessible price point. Any mobile filmmaking gear used was under $300.
The Solutions
The goal of this program was to bring students and teachers together who aren't typically given the opportunity to work with one another. It was both a social experiment in proving how democratized filmmaking has become and a lesson in collaboration under intense deadlines and learning curves.
The students were separated into three teams: Activism, Innovation and Art/Music. The goal was to help them dive into a topic with a shared vision since they didn't know one another well. Everyone was starting from scratch. This leveled the playing field and required everyone to take ownership of their role in the success of the project.
As they began to piece together their films, we continued to mentor them through workflow and introduced them to tools that would make the final product audience-focused and impactful. Throughout the experience, we walked them through FCPX with the help of Apple experts who came to mentor the students. We also taught them basic lighting, sound and interviewing techniques that enhanced the content and gave them the confidence to approach and engage with the community in order to tell holistic stories.
Over the course of the two-month program, we had multiple review deadlines that helped us understand where the teams were and enabled us to offer constructive feedback. This process wasn't just helpful for the creative process, it also built their communication skills and gave them a safe place to overcome fears of public speaking.
As the program was coming to a close, we were impressed with how quickly the students had learned a video workflow that began with something as accessible as an iPhone and progressed with the same sophistication that professionals are accustomed to. The best part, however, was the ultimate collaboration. These students and educators taught us more about the art of commitment to critical thinking, hard conversation and unity than we ever anticipated. This resulted in work everyone could be proud of.
The Outcome
The students completed their films in time for the deadline and premiered their work at the Apple store on Michigan Avenue in Chicago. Our team was also able to complete a bumper video to introduce the student films at the premiere only a few days after the program's completion. Four more films in the campaign are set to be complete weekly through September, showcasing the voices of both educators and students.
"I'm just grateful there are companies like LumaForge and Apple who take the time to invest in the work we're doing on the ground to encourage civic engagement through our student's access of technology. They make it possible for collaboration to happen in the most unlikely of circumstances and I think we can all benefit from a little more connection in everything we do." -- Steve Douglass, Apple Distinguished Educator
Award-winning CG and animation studio in Cape Town boosts its productivity with OWC Jellyfish shared storage.
See how EMS Films in Amsterdam managed 15,000 hours of hi-res footage with their OWC Jellyfish Tower.
Five friends, Davinci Resolve 15, and a OWC Jellyfish Tower document the environmental impacts of Trump's border wall.