Atlantic Studios West is a label studio and as such is on call for some of the biggest recording artists in the world. They exist to bring big ideas to life and because of that, the studio needs to "move at the speed of creativity." Atlantic's clients depend on the studio's quick turnaround of recordings, edits, and mixes, which means the studio depends on lightning-fast hard drives and a litany of Thunderbolt ports to get the job done.
OWC's Envoy Pro SSDs lie at the heart of Atlantic's recording process, with a 1TB drive storing local recordings while another 4TB Envoy Pro holds the studio's entire sample library.
"When the client is inspired to use an instrument, we need to be able to load it quickly. Those SSD drives reall are fast, so the instruments load almost instantaneously," says CD Rios, Studio Manager at Atlantic Studios West.
The studio also depends on an OWC ThunderBlade configured as a RAID with SoftRAID as its archival drive for decades' worth of recordings that staff frequently search through.
"When we're searching through our archives, it's obviously massive file sizes—you're talking about decades worth of recordings—and having a hard drive like the ThunderBlade that can be indexed that quickly and searched that quickly allows us to search for files that can be decades old, find them, and keep up with requests that come from the label," says Ryan Gladieux, Studio Engineer.
All in all, Gladieux says OWC solutions are crucial in allowing the studio to achieve its mission.
"When you're moving at the speed of creativity, there is a lot of pressure on the engineer to 'keep up with the session,'" he says. "That's not possible unless they have the technology to do it. You want technology to be out of the way. You don't want to have to think about it—just focus on the music, focus on the song."
The universally compatible, portable SSD for Thunderbolt and USB devices. Offers performance of up to 2800MB/s in a crushproof and waterproof case.
Universal Thunderbolt Connectivity
Up to 2800MB/s
Military Grade Drop Proof
Waterproof, Dustproof + Crushproof
Add three Thunderbolt 4 ports, 4 USB ports, along with Ethernet, audio, and card reader functionality to your Thunderbolt 3 Mac or Thunderbolt 4 PC.
Get ultra fast, reliable RAID storage and functionality, and achieve speeds that outperform other 2-Blade and 4-Blade RAID enclosures.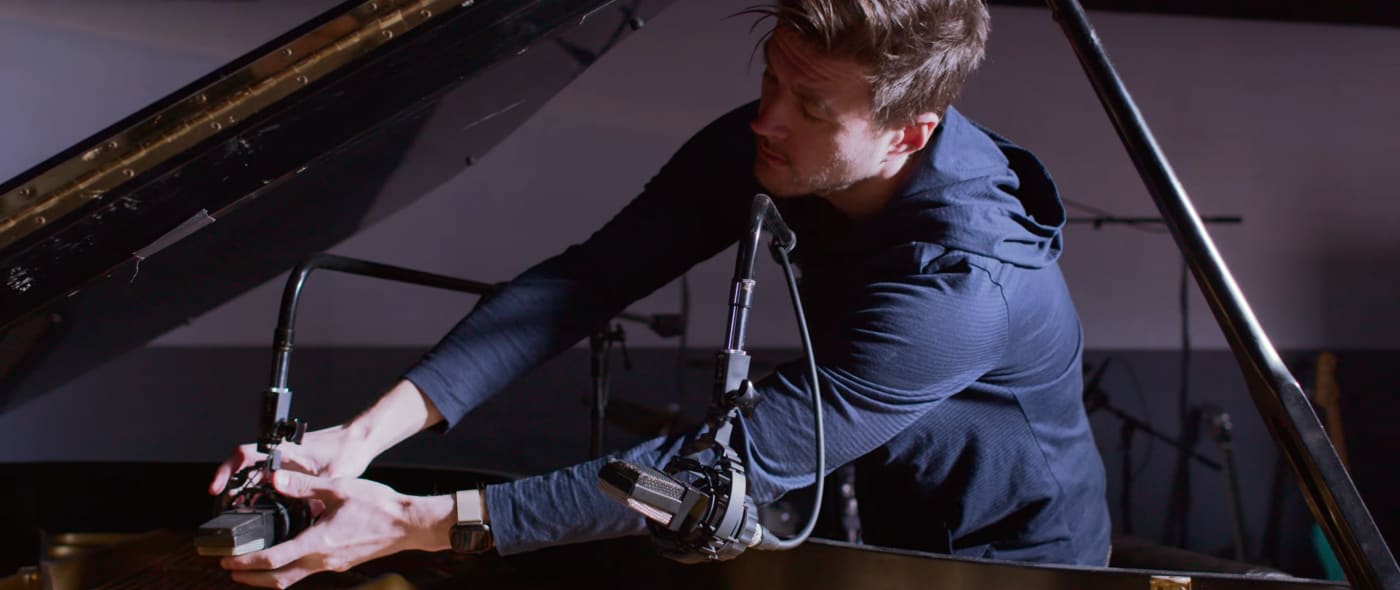 More Photos from Atlantic Studios West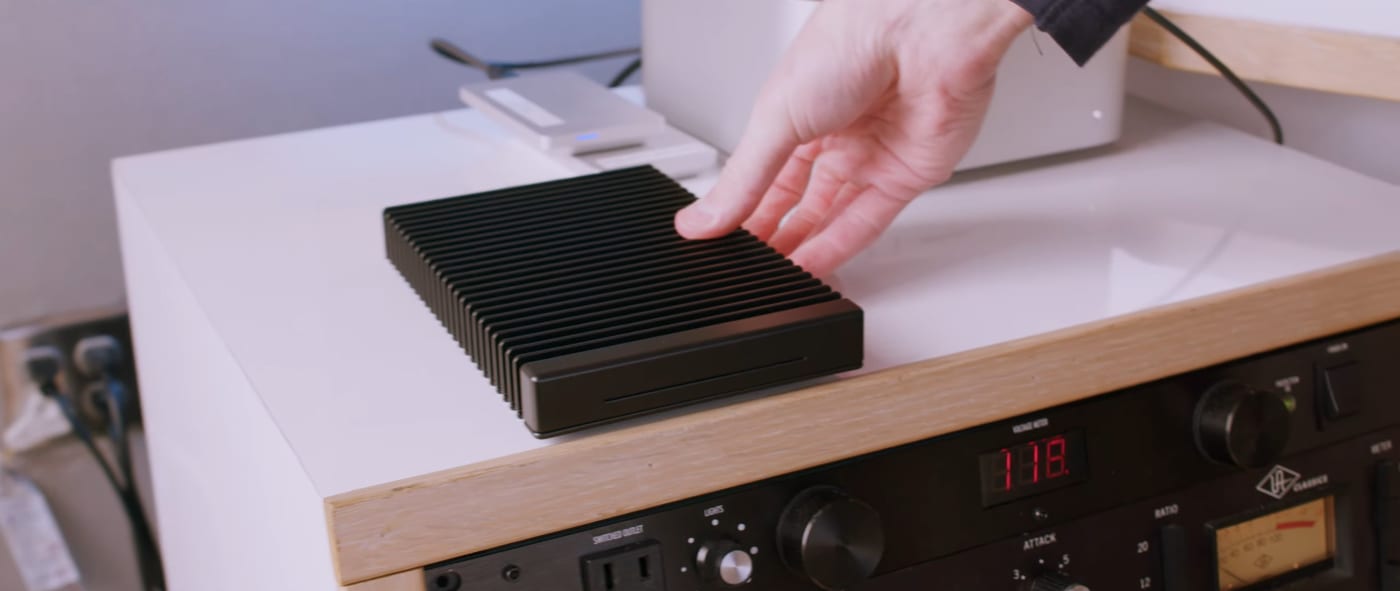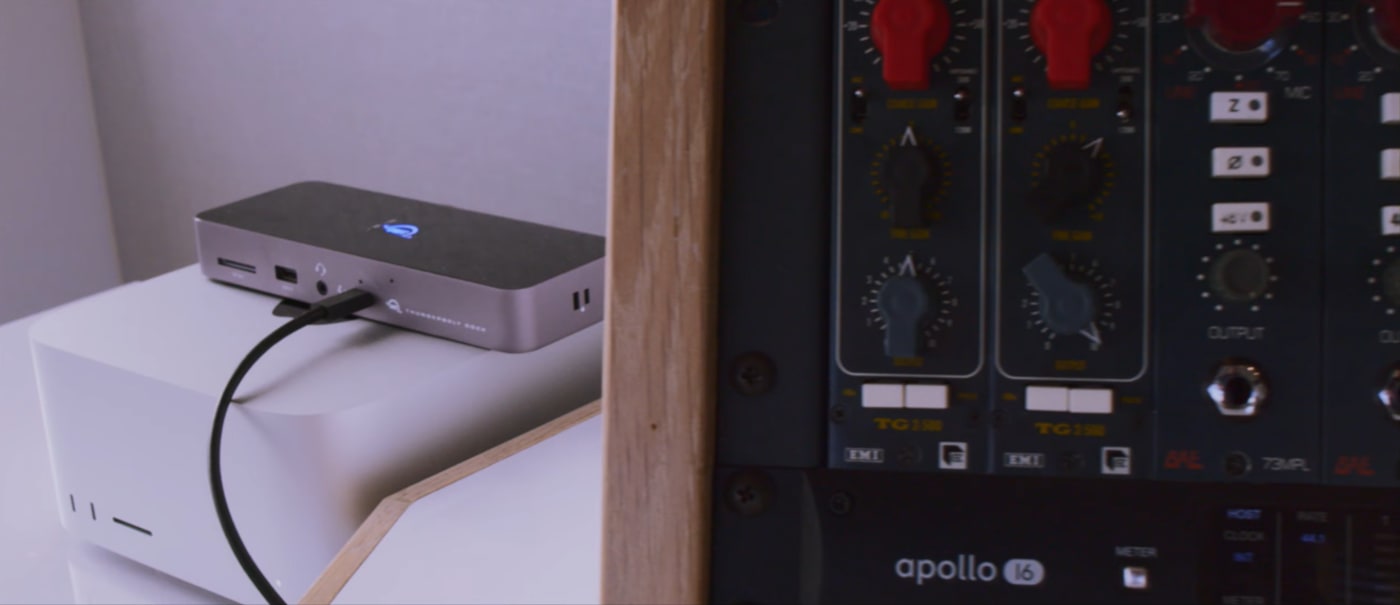 More on Atlantic Studios West