OWC Founder and CEO Larry O'Connor Honored by NAB With Sustainability Champion Award
During the NAB Show in Las Vegas, OWC Founder and CEO Larry O'Connor received an award for his individual efforts in driving sustainability practices.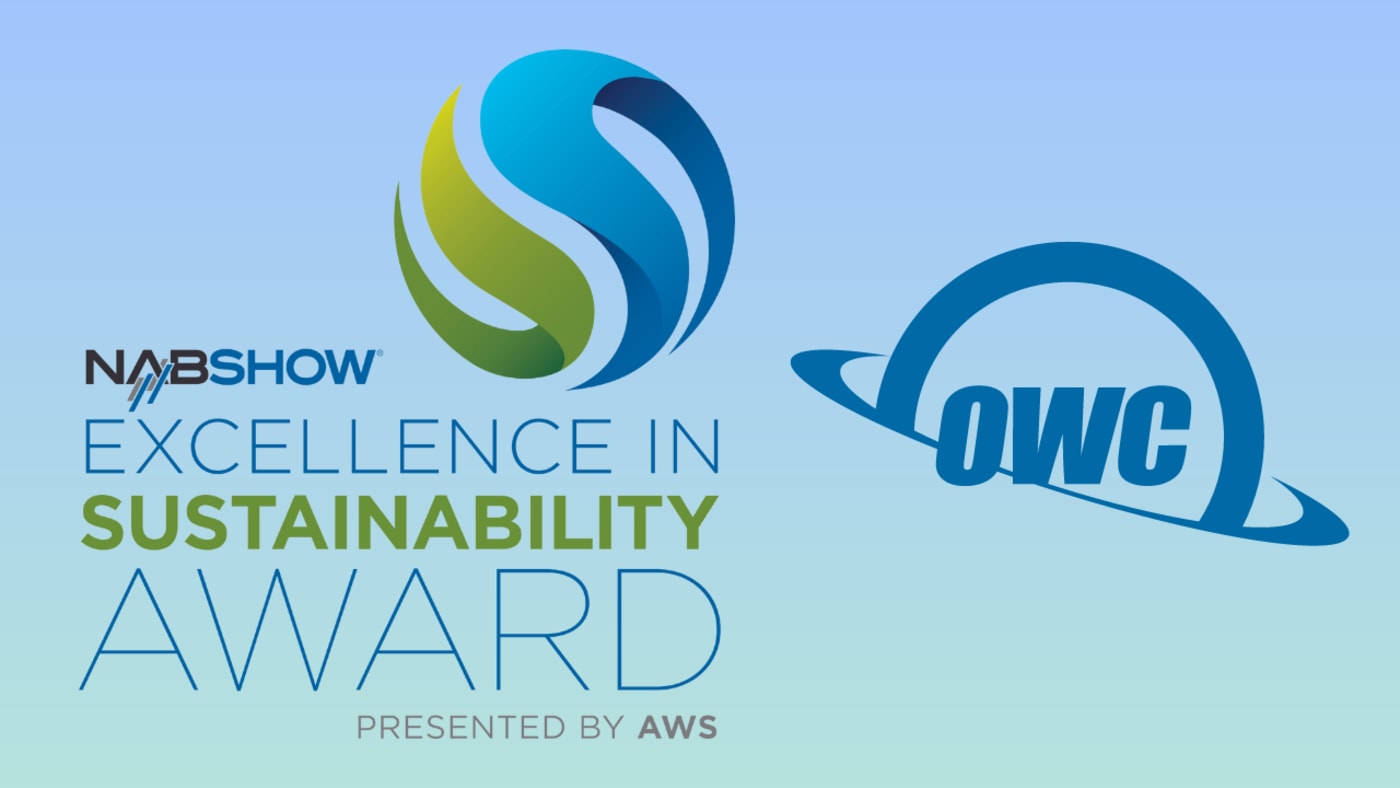 This week at the 100th National Association of Broadcasters (NAB) Show in Las Vegas, OWC Founder and CEO Larry O'Connor was awarded with an inaugural Sustainability Champion award.
The award is part of the new Excellence in Sustainability awards program announced by the trade show last year. According to the NAB, the award is meant to "recognize individuals, companies, and products for outstanding innovations in media technology that promote conservation and reusability of natural resources and foster economic and social development."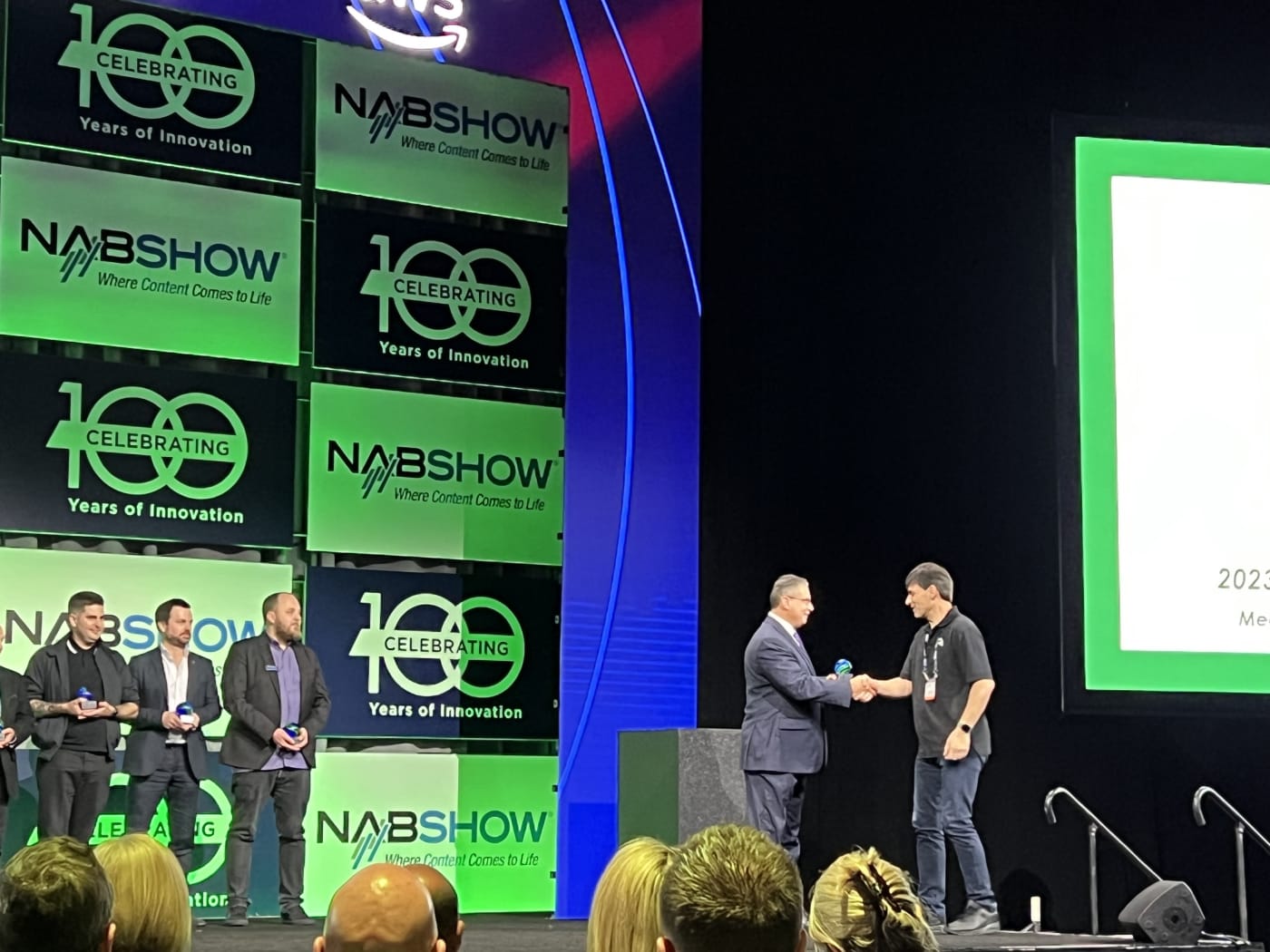 As a recipient of the Sustainability Champion Award, O'Connor was honored for his individual efforts in the industry driving sustainability practices.
"Being named an inaugural NAB Sustainability Champion is a true honor for me," O'Connor says. "It reflects OWC's commitment to the mantra of 'waste not, want not.' From OWC's inception nearly 35 years ago, we have been dedicated to driving sustainability through the creation of long-lasting products with ongoing support to ensure that each and every customer can use these products as long as possible."
"The 2023 NAB Show Excellence in Sustainability Awards honor leaders who have influenced their teams to achieve a more sustainable pathway, organizations that have launched or completed sustainability initiatives, and products or services that significantly improve sustainability or provide sustainable market alternatives," NAB Executive Vice President of Global Connections and Events Chris Brown says. "We're beyond grateful for AWS' support of this award program. This year's winners can help the content industry meet the critical environmental challenges of today and tomorrow while addressing all stages of the content lifecycle."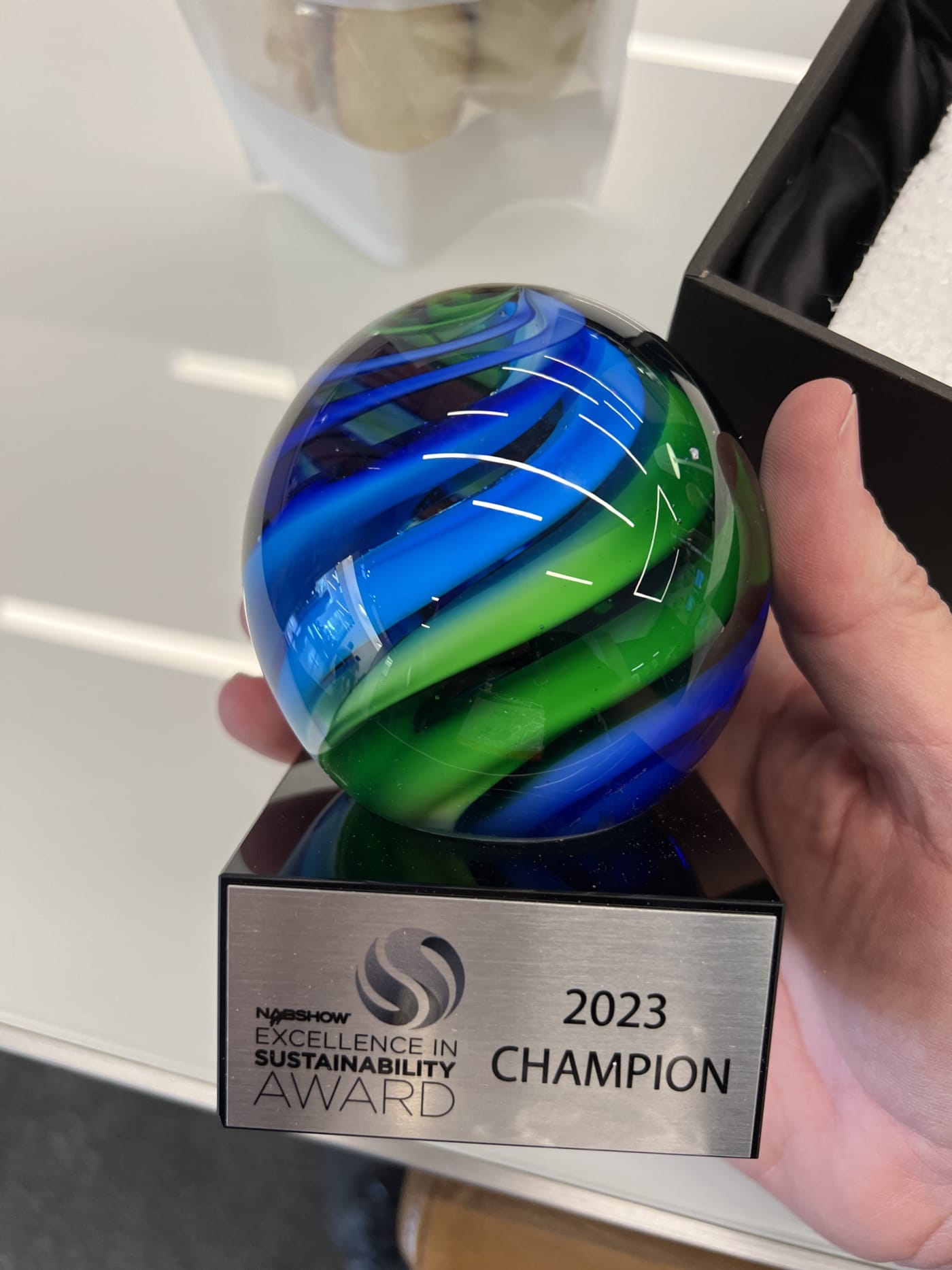 Beyond sustainability driving OWC's core manufacturing and support processes, the practices are illustrated in the company's physical headquarters in Woodstock, Illinois. The facility is of only a few LEED Platinum Certified (the highest level) and has operated on wind and solar power collected right on campus since 2009. Notably, through efficient consumables use and recycling, OWC has been a near-zero waste operation for over two decades.
In addition, the campus takes advantage of geothermal and heat exchange, the latter of which powers OWC's air conditioning in the summer months.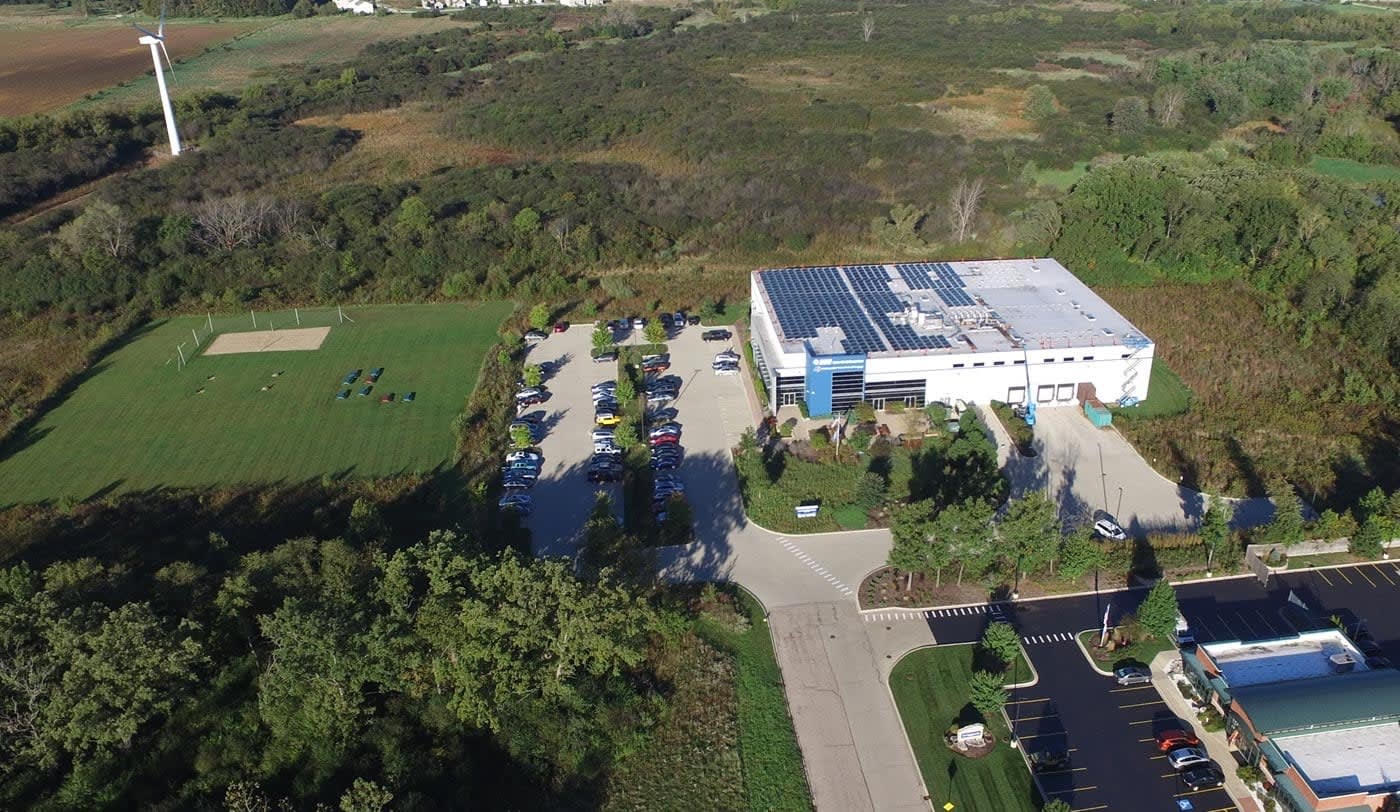 In addition to his work at OWC, O'Connor's passion for sustainability extends to regenerative agriculture. O'Connor serves on the board for Kiss the Ground, a non-profit advocating for regenerative agriculture through storytelling and education.
Instead of relying on added inputs like fertilizer, regenerative farming requires practices like cyclical cover crops to naturally replace the nutrients soil needs to feed a specific crop. This natural soil regeneration reduces water demands and improves local water health and coastal health through reduced runoff. Overall food quality is improved through the process as well in addition to the reversal of greenhouse gas accumulation through natural carbon sequestration —a product of healthy land and soil.
O'Connor also served as an executive producer on the Kiss the Ground documentary. Narrated by Woody Harrelson, the film tells the story of regenerative agriculture and has received glowing reviews. (Check it out here on Netflix.)
"I want to seek solutions for our world that—like our tech at OWC—are true solutions. Not just quick fixes for superficial symptoms," O'Connor says. "Our world and its future generations deserve solutions to problems that cure these ills at the source rather than with synthetic band-aids that only obscure the problem until later on down the line."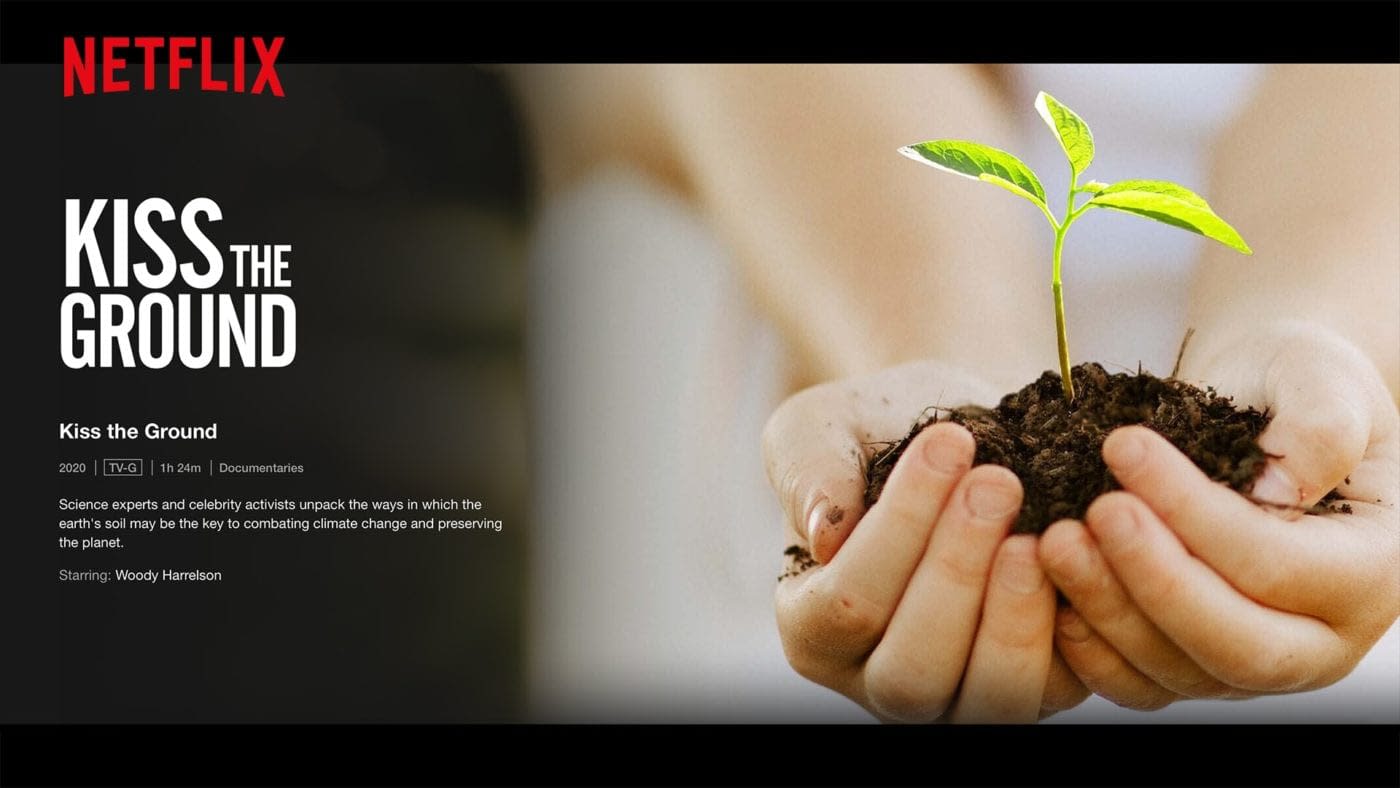 To that end, OWC's sustainability efforts were further augmented with the 2022 acquisition of Sell Your Mac, a leader in Apple device trade-ins.
"OWC was founded on helping customers get the most out of the technology they have invested in. With the acquisition of Sell Your Mac and the ability to pair these renewed devices with the technology we've invented over the years, we're giving ongoing life to more Macs, iPhones, and iPads than ever—while saving the new owners of these devices a lot of money." O'Connor says.
Other topics you might like