Let's Talk Aesthetics: Tools to Refine Your Workstation
There's nothing more distracting than a cluttered workstation. Fumbling with power adapters, searching for the right cord, or trying to excavate a clean space on your desk to put a cup of coffee can put a big damper on your productivity when you're just trying to stay in the creative groove.
These days, the tech you use can even contribute to or detract from your professional image. You want to seem on the ball? Polished? Promotable? The right solutions can give you that extra edge in the field. Let's take a look at five of OWC's most compact, attractive solutions that can help you clear up desktop clutter for a more efficient workflow.

Thunderbolt Hub
IF THUNDERBOLT PORTS ARE YOUR MAIN PRIORITY, THIS IS THE HUB FOR YOU.
Nobody wants to lug around multiple charging solutions. The OWC Thunderbolt Hub gives you the same 60W of pure charging power that you get when you're plugged directly into your computer. The sleek little powerhouse boasts five ports, so you can connect to more storage, displays, and accessories. It's a beautiful way to add more Thunderbolt ports to your system. You can even customize the illumination for your work setting, creating the ambiance you need to get the job done.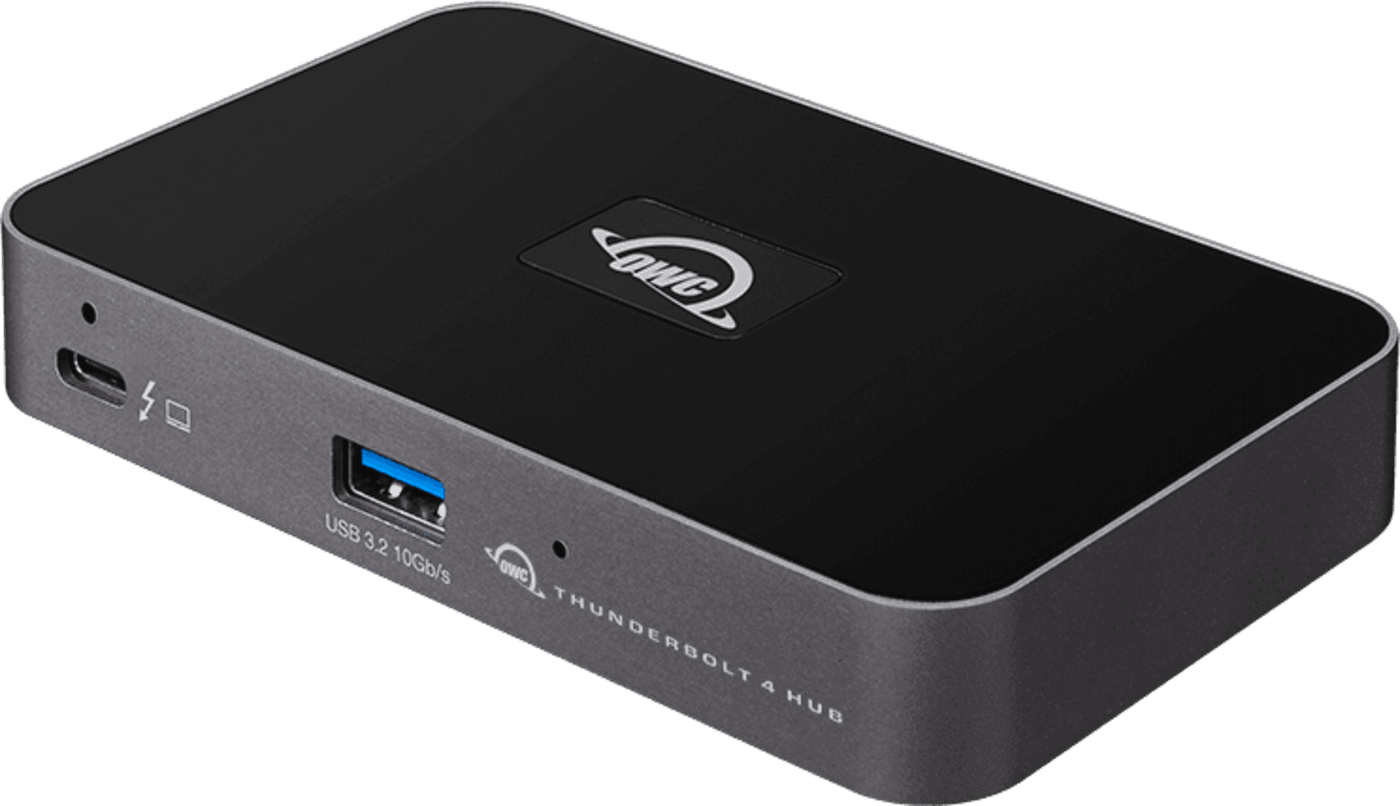 Thunderbolt 3 Dock
IF YOU NEED STRATEGIC PORT ACCESS BUT DON'T WANT TO SACRIFICE DESIGN, THIS DOCK HAS ALL THE RIGHT STUFF.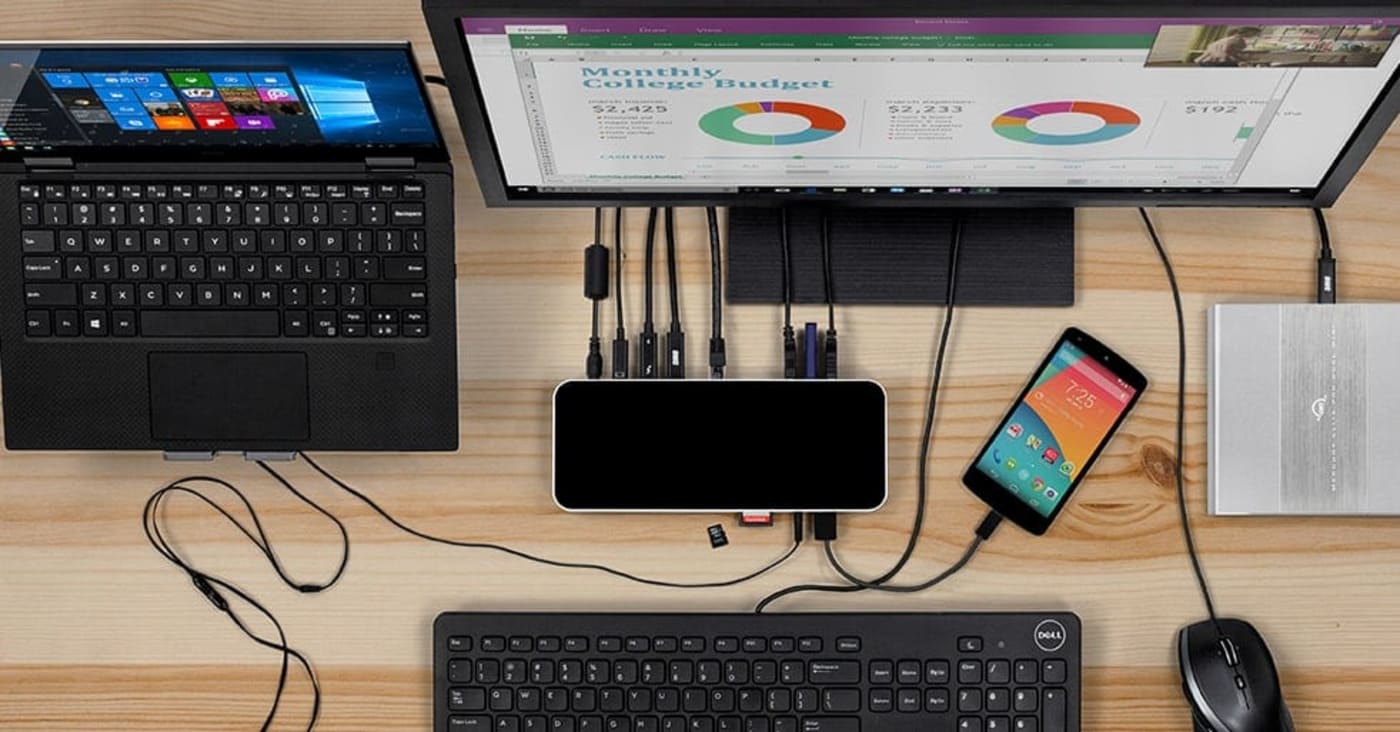 Remote working can create quite the cord situation — especially when you need to connect and charge multiple devices. The Thunderbolt 3 Dock does it all so your desktop can remain clutter-free. This dock serves up a sleek design in a single piece of durable aluminum that can withstand even the most turbulent conditions. One cord connects everything, with 14 ports of total connectivity. No more fumbling around with connection cords. Leave your power adapter at home.

Envoy Pro Elektron
IF COMPACT CRAFTSMANSHIP IS TOP OF MIND, THIS MIGHTY LITTLE SSD IS YOUR REMOTE WORK SECRET WEAPON.
Let's talk mobility. The Envoy Pro Elektron puts the power of the fastest, toughest USB-C SSD in the galaxy into a solution that's half the size of a smartphone. It's built to be crushproof, dustproof, and waterproof, so you can take it anywhere without worrying about damaging your precious data. The Envoy Pro Elektron is one buff, attractive little drive. Boot up from any location in seconds. Put all of your files in the palm of your hand. The Envoy Pro Elektron's gorgeous, heat-dissipating aluminum exterior serves up silent performance that helps you get it all done faster.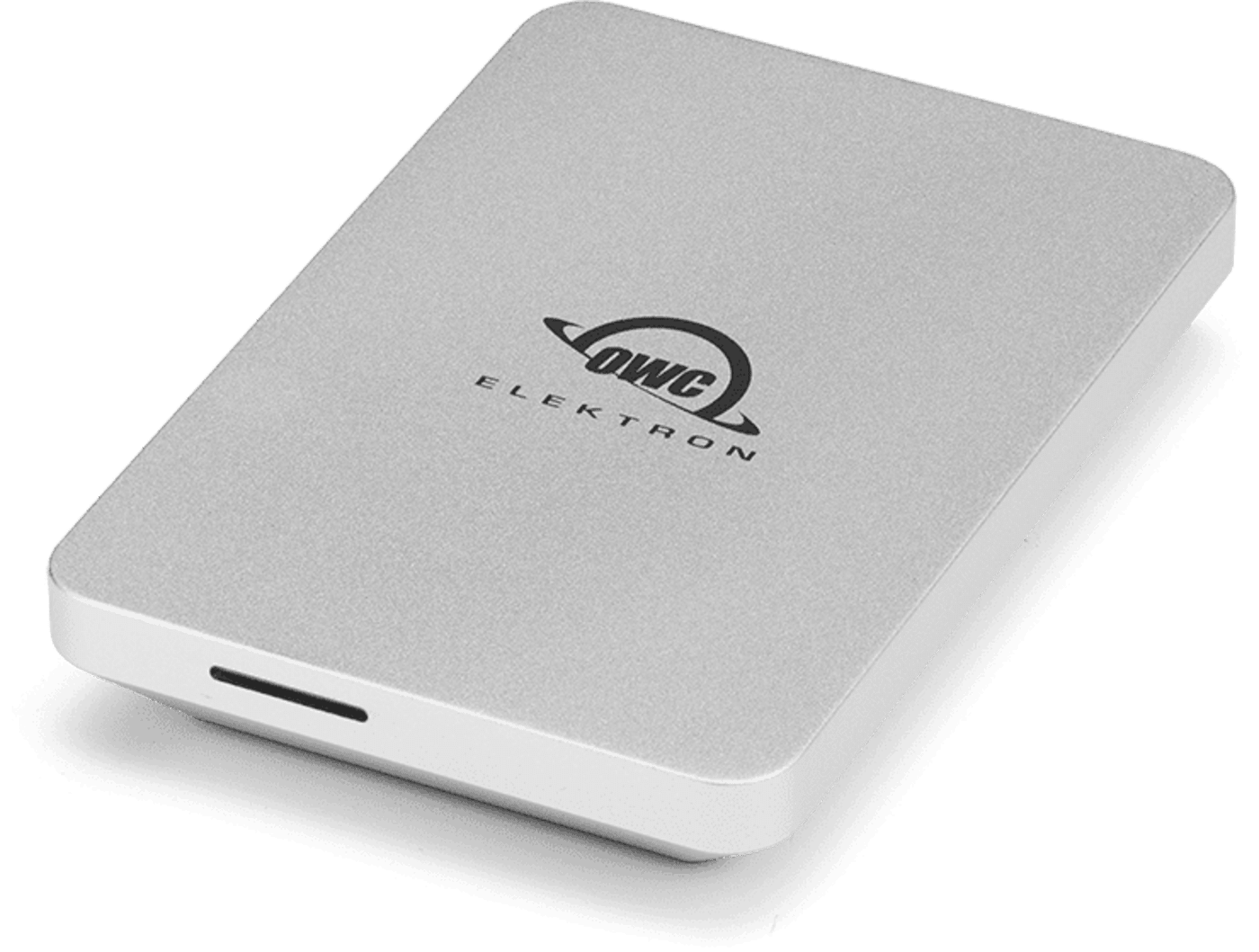 USB-C Travel Dock E
IF YOU NEED GIGABIT ETHERNET CONNECTIVITY, THIS TRAVEL DOCK IS A DREAM COME TRUE.
It's time to put the age-old question of functionality versus aesthetics to rest. The USB-C Travel Dock E can connect, charge, display, and import files on-the-go… and look good while doing it. Want unparalleled Gigabit Ethernet connectivity on a travel dock? Fantastic. The USB-C Travel Dock E is the first dock of its kind to do it all. Don't want to haul an adapter and dongle from place to place? Cool. The USB-C Travel Dock E is about the size and weight of a hockey puck, powering devices via one integrated cable, so you have more room in your workspace for the important stuff — like that third bowl of tortilla chips. Hey, you do you. The USB-C Travel Dock E doesn't judge.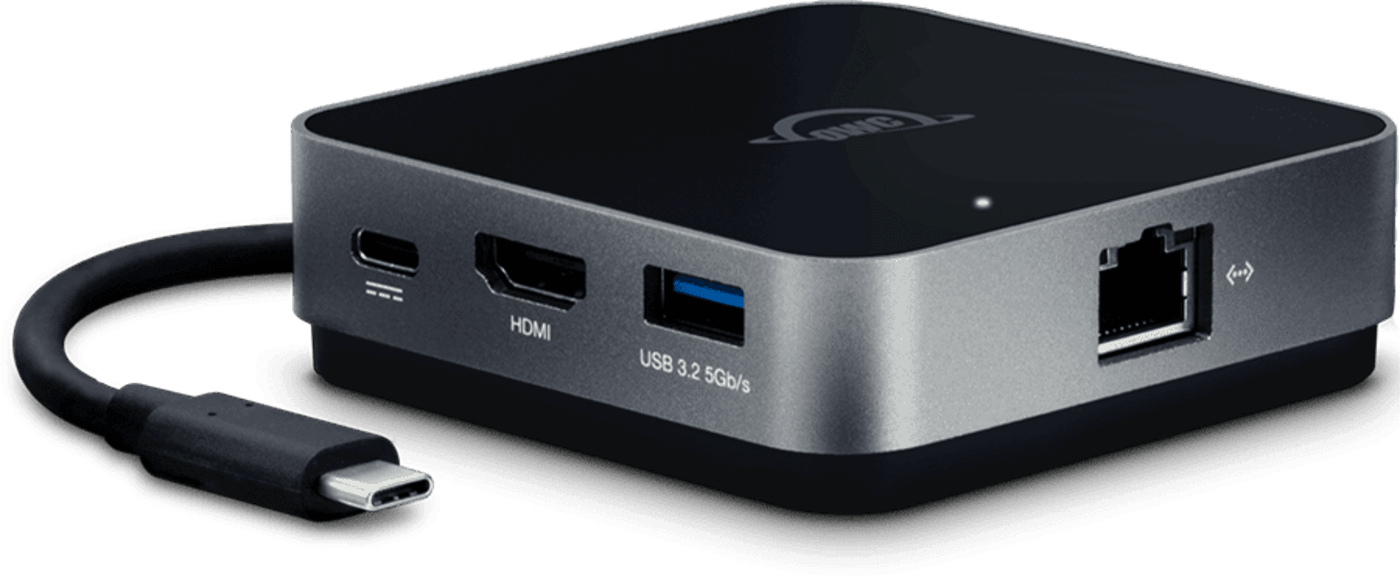 ThunderBlade
IF YOU NEED EARTH-SCORCHING TRANSFER SPEEDS, HERE'S THE FASTEST DRIVE IN THE GAME.

In my (not so) humble opinion, ThunderBlade is one of OWC's most beautiful products. It's also one of the most impressive, winning awards such as the BaM award in the "Store" category and Future's Best of Show at the 2019 National Association of Broadcasters Show. ThunderBlade offers stunning functionality — enabling users to reach transfer speeds up to 2800MB/s, or up to 3800MB/s with SoftRAID — but it's also straight-up pretty. It comes with a custom-fit ballistic hard-shell case for maximum protection, bringing James Bond realness to your day-to-day workflow.
That's it. Did we miss any of your favorite OWC product designs in this highlight? Let us know on Twitter at @PoweredbyOWC for the chance to have your comments featured in a future article!

Other topics you might like