Five Videos to Expand Your Creative Knowledge: Mobile Multi-Cam, Dolby Atmos, Lighting, and More
No matter what your concentration, these five educational sessions from the NAB Show will broaden your knowledge and creative horizons.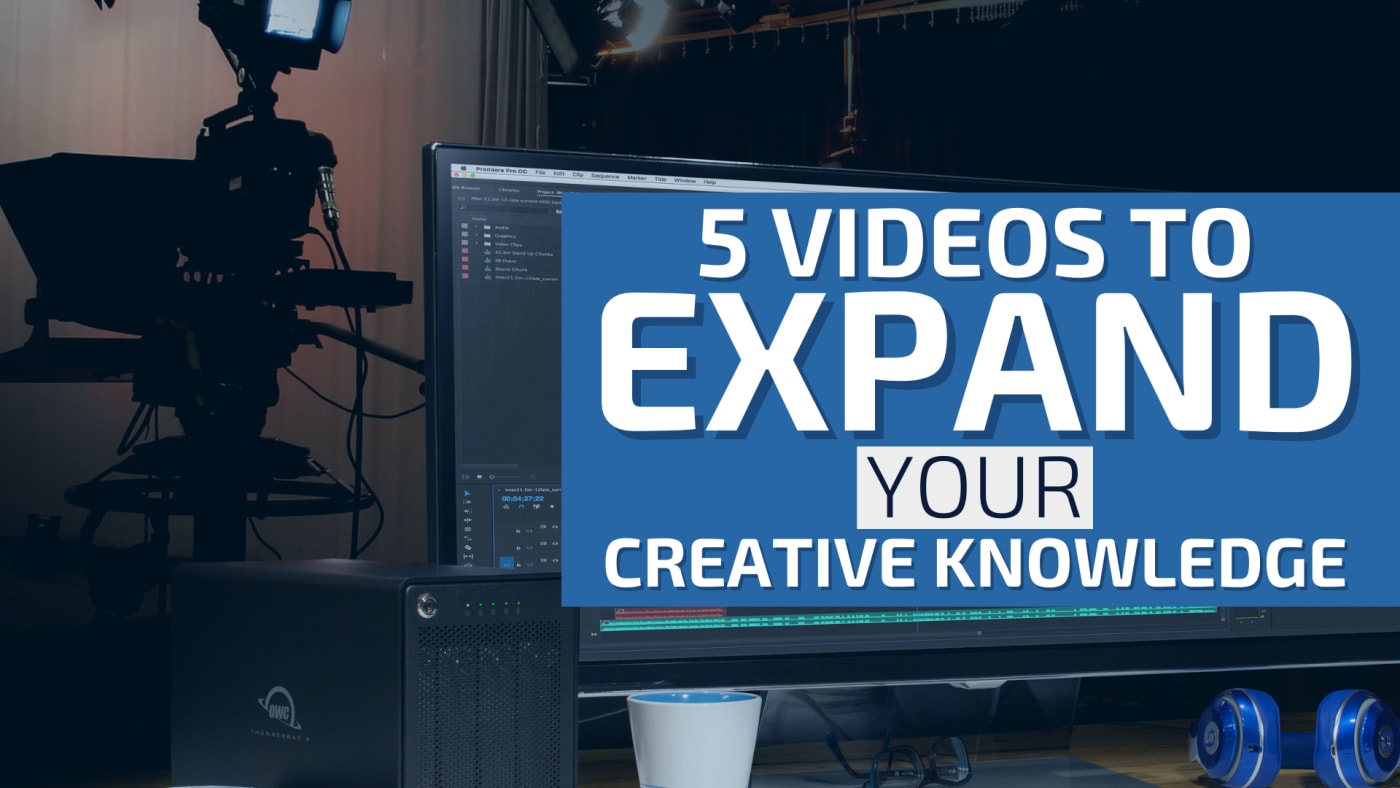 Education and customer outreach are among our top priorities at OWC. So, each year, we look forward to events like trade shows that give us the opportunity to meet and converse with our customers and creative professionals about the challenges they are facing and how we are working to solve those challenges.
One of the best opportunities we have to do this each year is the National Association of Broadcasters show. In addition to meeting with customers on the trade show floor, OWC also participates in NAB's incredible slate of educational workshops and programs.
At NAB 2023, OWC hosted five such educational programs. We realize not everyone can make it to shows like NAB each year, so we're providing recordings of each of these sessions below.
The sessions cover a wide range of topics including, the difference between Thunderbolt 3 and Thunderbolt 4; how to get started with Dolby Atmos audio mixing; the state of multi-cam production on mobile phones; professional lighting; and why the Apple device ecosystem allows for the fastest uptake for beginning filmmakers. Check them out below:
1. Don't shop for Thunderbolt 3 or Thunderbolt 4 Devices. Shop for What You Need Out of a Device
This first session was given by OWC president and CEO Larry O'Connor. In it, Larry explains the real difference between Thunderbolt 3 and Thunderbolt 4, why Thunderbolt 4 was created, how these standards differ from USB-C, and how you should decide between devices that carry these standards.

Larry also provides a preview of the upcoming 8120 standard, aka "Thunderbolt 5." This next version of the Thunderbolt standard will have some major upgrades over Thunderbolt 3 and 4 in both power delivery and data speeds.
2. Getting started with Dolby Atmos mixing is easier than you might think
For this session, our friends Roger Robindore from Apogee and Paul Stewart from Genelec spoke with audio professional and popular YouTube host Jonathan Morrison about his journey into Dolby Atmos audio mixing.
Jonathan is best known for is channel TLD, which has 2.56 million subscribers. But in 2019, he decided to follow a long-held passion for music. As a well-known tech expert, he had also become interested in Dolby Atmos following the launch of Dolby Atmos and Spatial Audio on Apple Music.
After getting his first Atmos mixes working with little trouble in Logic Pro, Jonathan says he "became obsessed" with the technology, which expands the "flat" stereo audio format into an immersive, 3D space. Mixing Atmos audio involves both traditional mixing along with shaping the mixed audio around the listener through speakers that are both above and around them.
In this session, Roger, Paul, and Jonathan discuss the rapid advance of Atmos, how simple it is to get into mixing with Atmos, and how to setup a mixing room.
3. Professional multi-cam production and post-production with smartphones
As Glen Mulcahy explains in this session, the iPhone is "so much more than just another camera." Glen is a broadcast veteran and educator who works closely with Filmic, makers of the excellent Filmic Pro app for iPhone and Android devices that unlocks these devices as true professional tools.

In this session, Glen shows how to build professional, multi-cam workflows with Filmic Pro. But once you've got all this smartphone footage what do you do with it? To answer that question, Glen is joined by Caroline Scott of mobile video editing pioneers LumaTouch, makers of LumaFusion, a fully-featured non-linear video editing app available on iOS, iPadOS, Android, and Chrome OS.

Caroline shows the power of LumaFusion's magnetic timeline, multi-track editor, shareable presets, and much more. As Caroline explains, the real power of an NLE that works on your phone is that it allows you to edit as soon as you finish shooting when everything is still fresh in your mind.

But that's not all! Caroline also provides a demo of LumaFusion's amazing new Multi-cam Studio feature, which allows you to import footage from multiple different cameras and automatically sync them to your editing timeline with a few taps.
4. How to best leverage the Apple Ecosystem in education to increase video literacy
OWC Head of Marketing Sam Mestman hosts this session in which he explains the great need for ensuring that children are video literate. Sam argues that because video has quickly become the norm for how people communicate with one another and put their ideas out into the world at large, it is more important than ever to ensure that children know the basics of video in order to communicate properly.
"Kids used to want to be astronauts," Sam says. "Now they want to be YouTubers." In this session, Sam explains why Apple devices not only provide the best experience for teaching kids the basics of filmmaking, but how these devices also provide the most frictionless path as these students abilities advance.
For instance, a student might start with an iPad, shooting video with the camera app and editing with iMovie in 4th or 5th grade. Soon, they'll be ready to graduate to shooting with an iPhone and editing with LumaFusion or Final Cut Pro on an iPad, before ultimately upgrading to professional cameras and FCP, DaVinci Resolve, or Premiere Pro on the Mac.
5. Up your lighting game in a major way with this crash course of theory and gear
With video and filmmaking having long been fully democratized through the powerful cameras and editing options now available on our phones, there are more video creators than ever who need to be able to not only write and shoot video, but also do their own editing and, yes, lighting setup.

In this session, Aputure ambassador Valentina Vee provides an incredibly engaging and thorough explanation of the advance and impact of LED lighting and how to harness all of the new lighting options on the market.

Valentina takes you through the many decisions professional lighting experts have to make including: faces vs. spaces; tungsten and daylight; how LED has made the use of gels nearly obsolete; how to choose the right lighting support/stand; and the differences between high key, low key, far-side key, frontal key, near-side key and more.
If you want an incredible crash course in the current state of lighting and lighting theory in general, do yourself a favor and check this one out.
Other topics you might like