OWC Jellyfish Connect
Connect your Mac to your OWC Jellyfish in 3... 2... done. Mount volumes & access your media quickly & easily with the OWC Jellyfish Connect App for MacOS. Just open the app, select your OWC Jellyfish and hit configure... no need to call the HelpDesk, it's really that easy.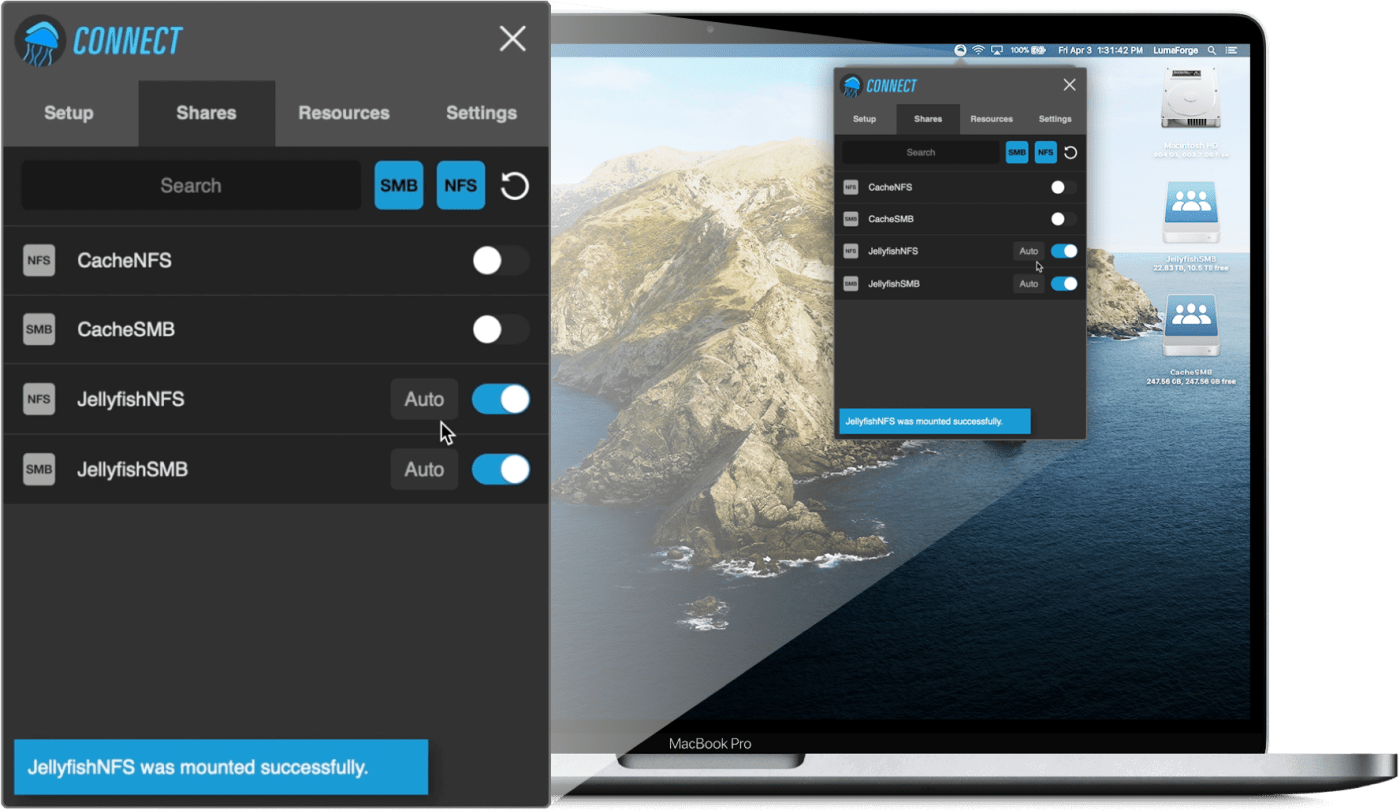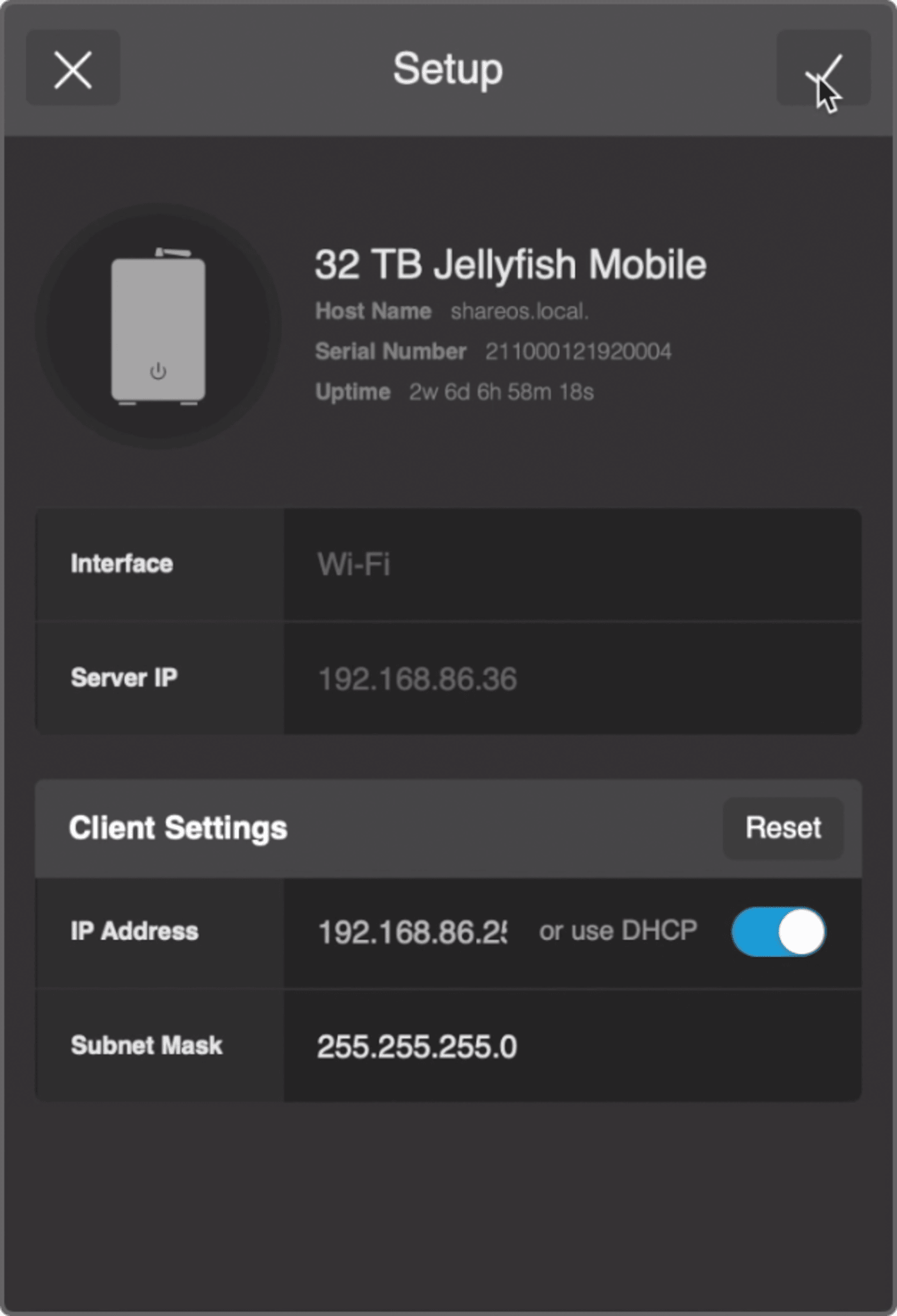 Connect automatically finds your connected OWC Jellyfish server without the need to configure advanced network settings or figure out IP addresses. Once set up, just toggle your shared volumes on/off to mount them right to your desktop as you would any other storage device.
During setup, Connect automatically configures your network interface settings behind the scenes to optimize for high-speed video editing whether you're connected over 10GbE, 1GbE, or remote.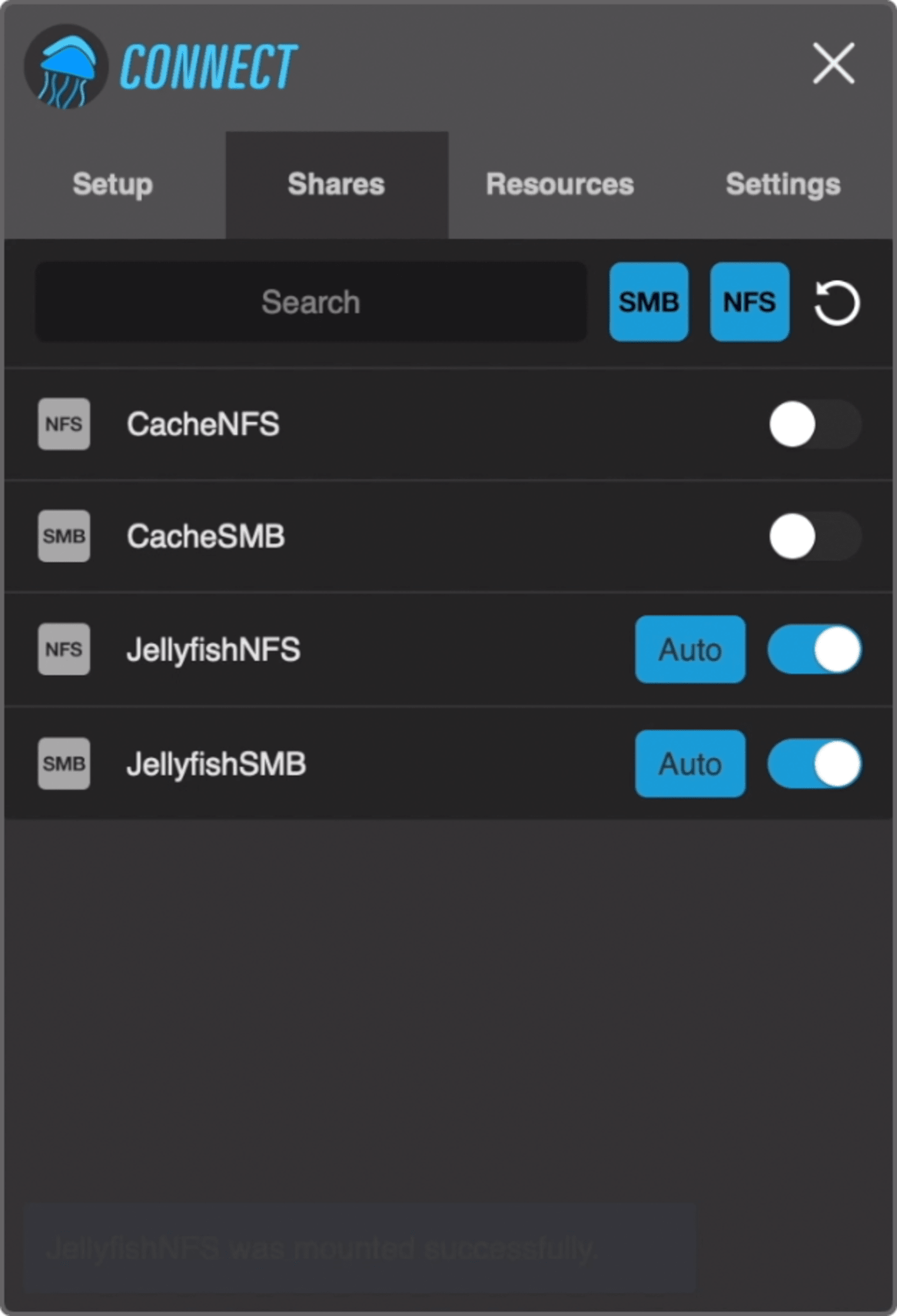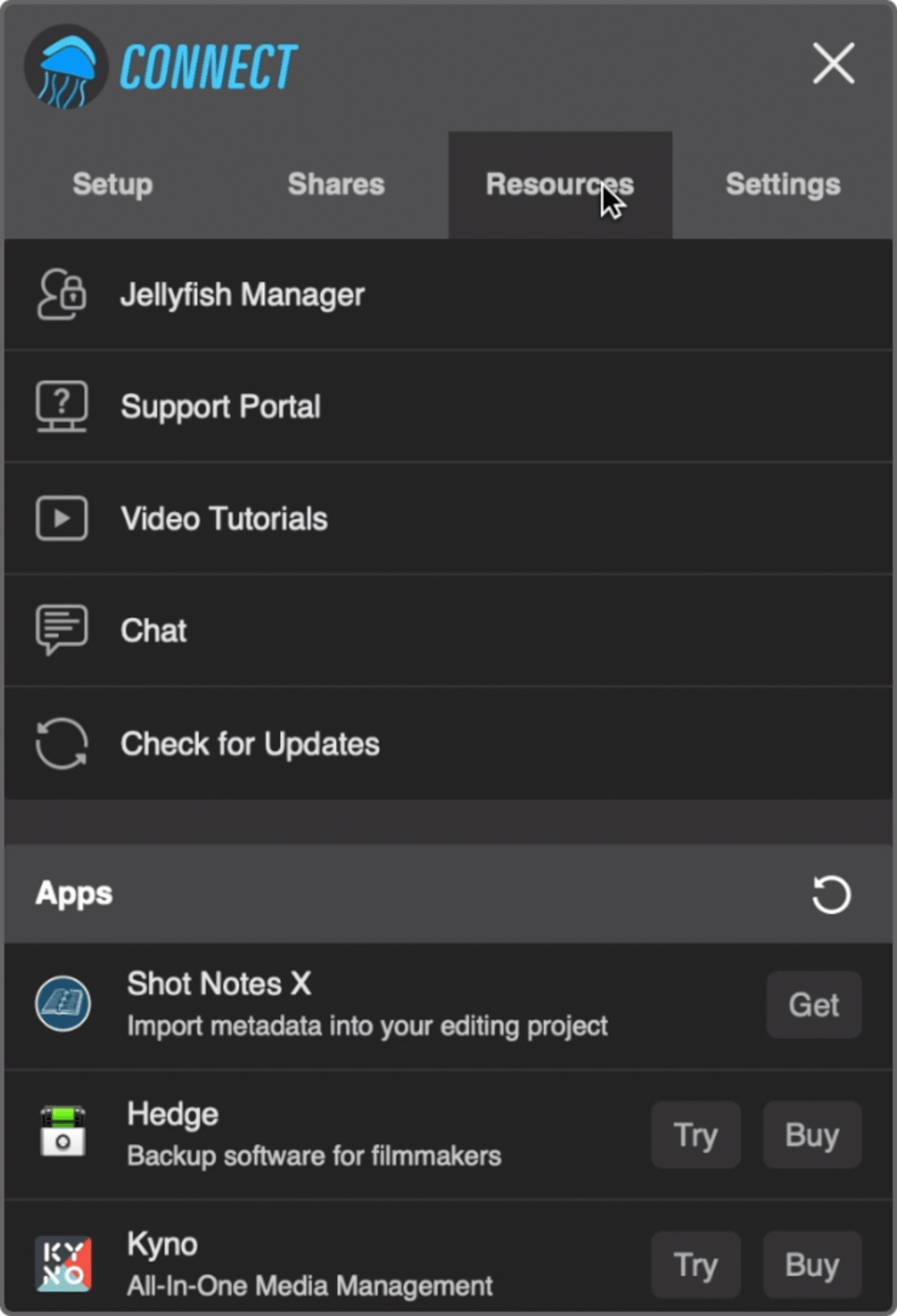 Support, Tutorials, & Helpful Apps
Quickly access Support, watch tutorials, or find recommended apps like Kyno and Shot Notes X to speed up your workflow all from the Resources Hub.
Activate Remote Access on your OWV Jellyfish to allow your video team to connect, mount, and work from anywhere in the world.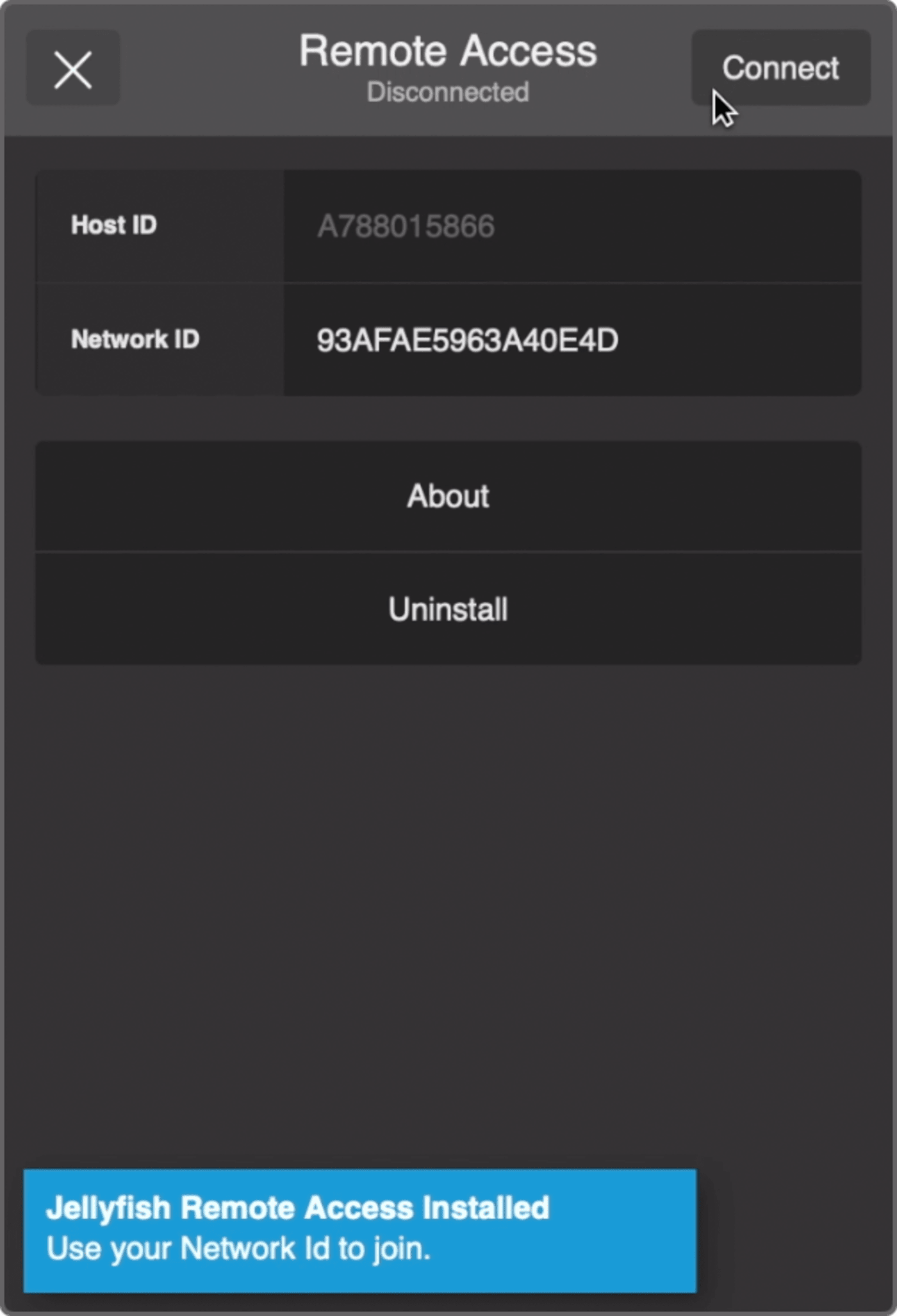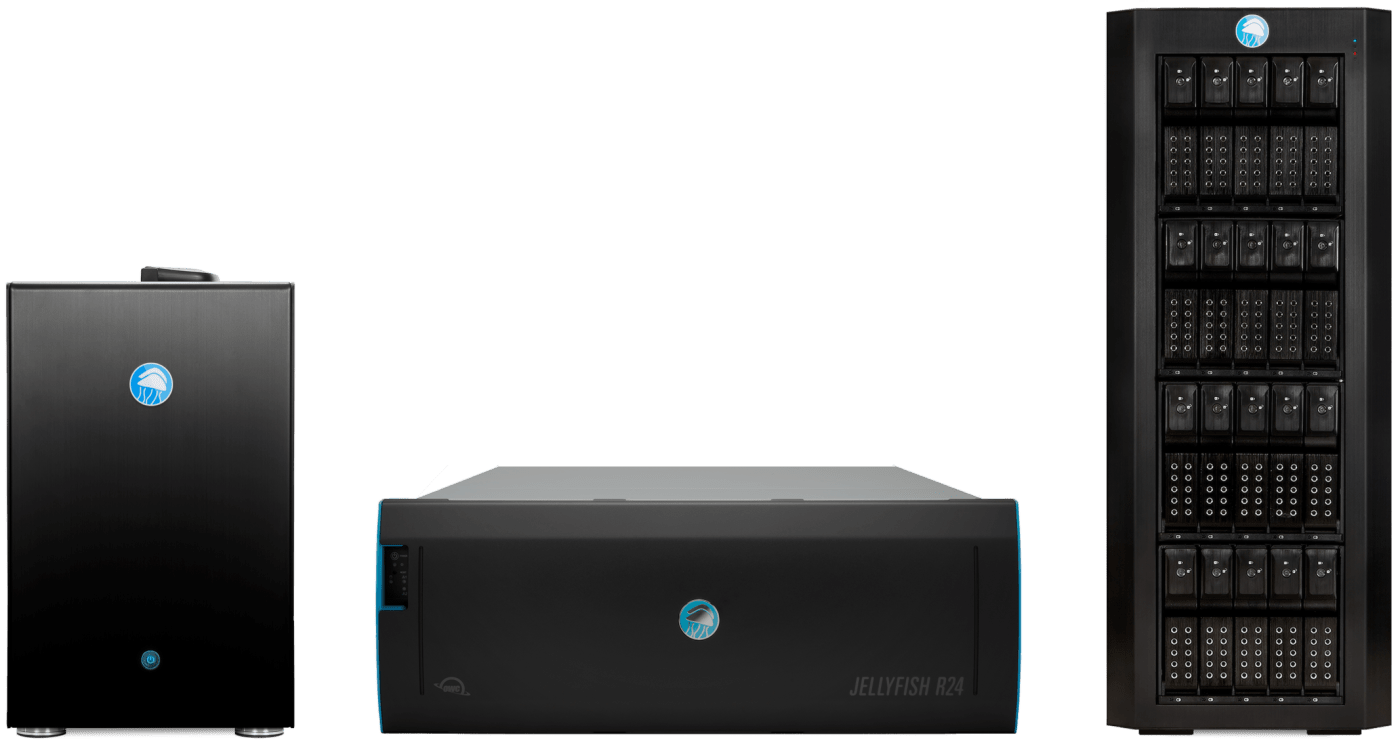 Let's get you a Jellyfish!
Call us to learn more about customizing a video workflow for your team at +1-818-741-2858