OWC Gemini
The only drive you need to organize your digital life. Features dual drives and seven ports, taking you from notebook to workstation in seconds.
The Do-it-all Tool For Digital Workflows
Pro-grade speed: up to 40Gb/s with (2) Thunderbolt 3 ports
Flexible storage options: 2 bays for 2.5-inch or 3.5-inch SATA drives
Selectable hardware RAID settings: RAID 0 speed, RAID 1 redundancy, span capacity, Independent
A hub of options: (2) USB 3.1 Gen 1 ports for external drives, audio or video mixers, digital cameras, and other peripherals
Full stream ahead: Gigabit Ethernet for file transfer speeds that leave WiFi in the dust
Easy camera uploads: frontside SD 4.0 (UHS-II) card reader
See your work: dedicated DisplayPort 1.2 for adding up to 4K display
Daisy-chain expansion: add up to five additional Thunderbolt devices
Worry-free: 3 Year OWC Limited Warranty
Flexible Solutions To Get The Job Done
With the Gemini, you'll have plenty of room to duplicate footage, create and manage archives, or render and process effects. Connect your favorite peripherals via USB ports. Ingest the day's shoot or drone footage with the frontside reader. Through a single-cable connection, you can find the flexibility you need to meet the challenges of a changing digital workflow.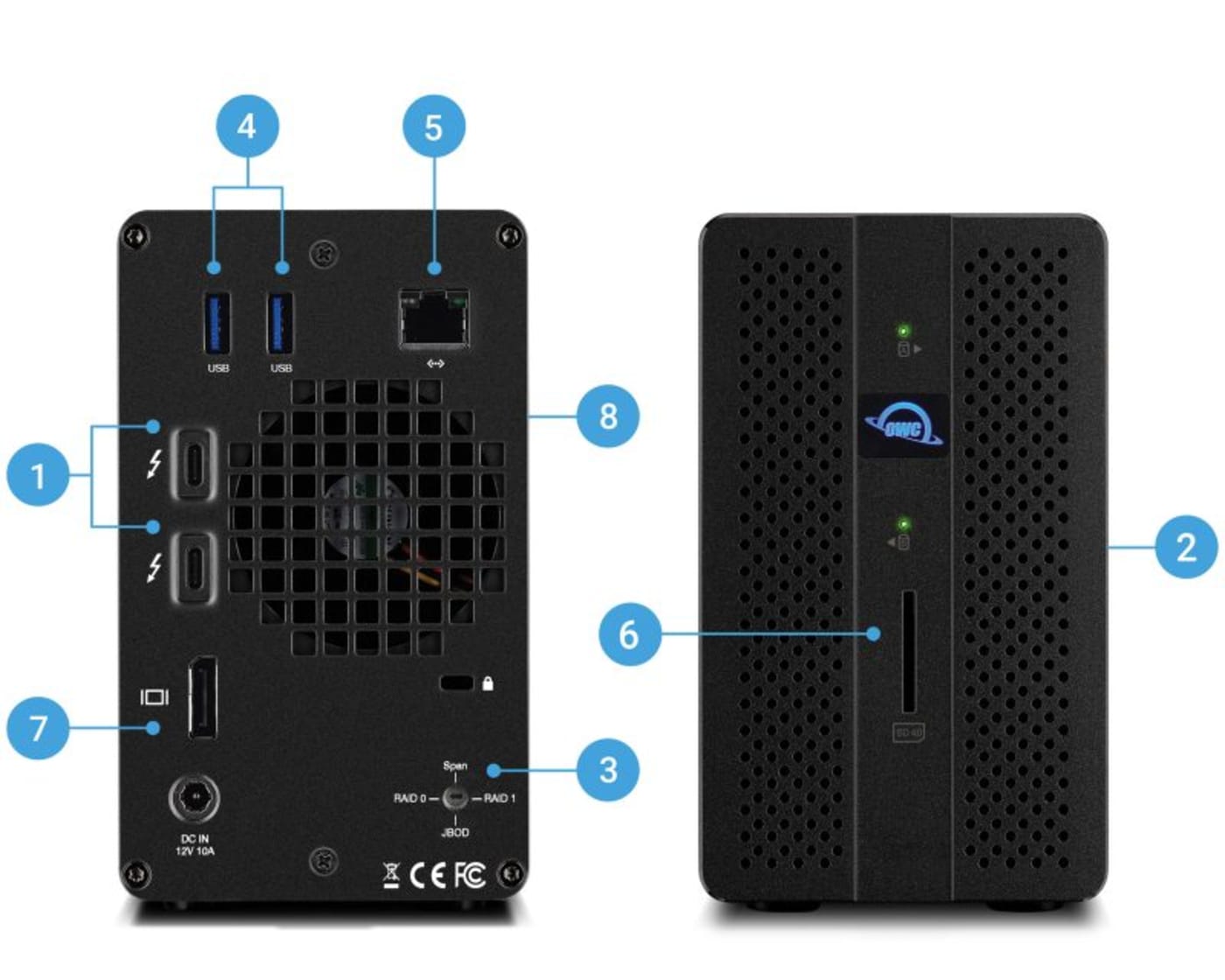 Configure To Your Unique Needs
You can customize the Gemini to quickly adapt to project changes and help you stay ahead of deadlines. Install your choice of 2.5-inch or 3.5-inch HDDs or SSDs and even combine the speed of a SSD with the cost-effective storage capacity of a HDD. With built-in hardware RAID, you have four drive set-up choices:
Non-RAID to keep the drives as independent volumes
RAID 1 (mirror) for backup reliability
RAID 0 (stripe) for optimal performance and maximum speed or use
Span to combine the drive capacities into one huge volume for extra-large storage capacities
Done with the drives but need the connectivity? Use OWC's free Dock Ejector utility to quickly and safely eject the RAID or any other disks attached to the Gemini.
Reclaim Your Desktop
With multi-drive media dumps, controllers, A/V outputs, and a mess of device cables, it can be hard enough to find space for your notebook let alone room to work. Gemini fights the clutter with a single-cable connection that delivers storage, ethernet sharing, charging power, and 4K display support while neatly consolidating all your peripheral device cables. Reclaim your workspace and reduce your stress.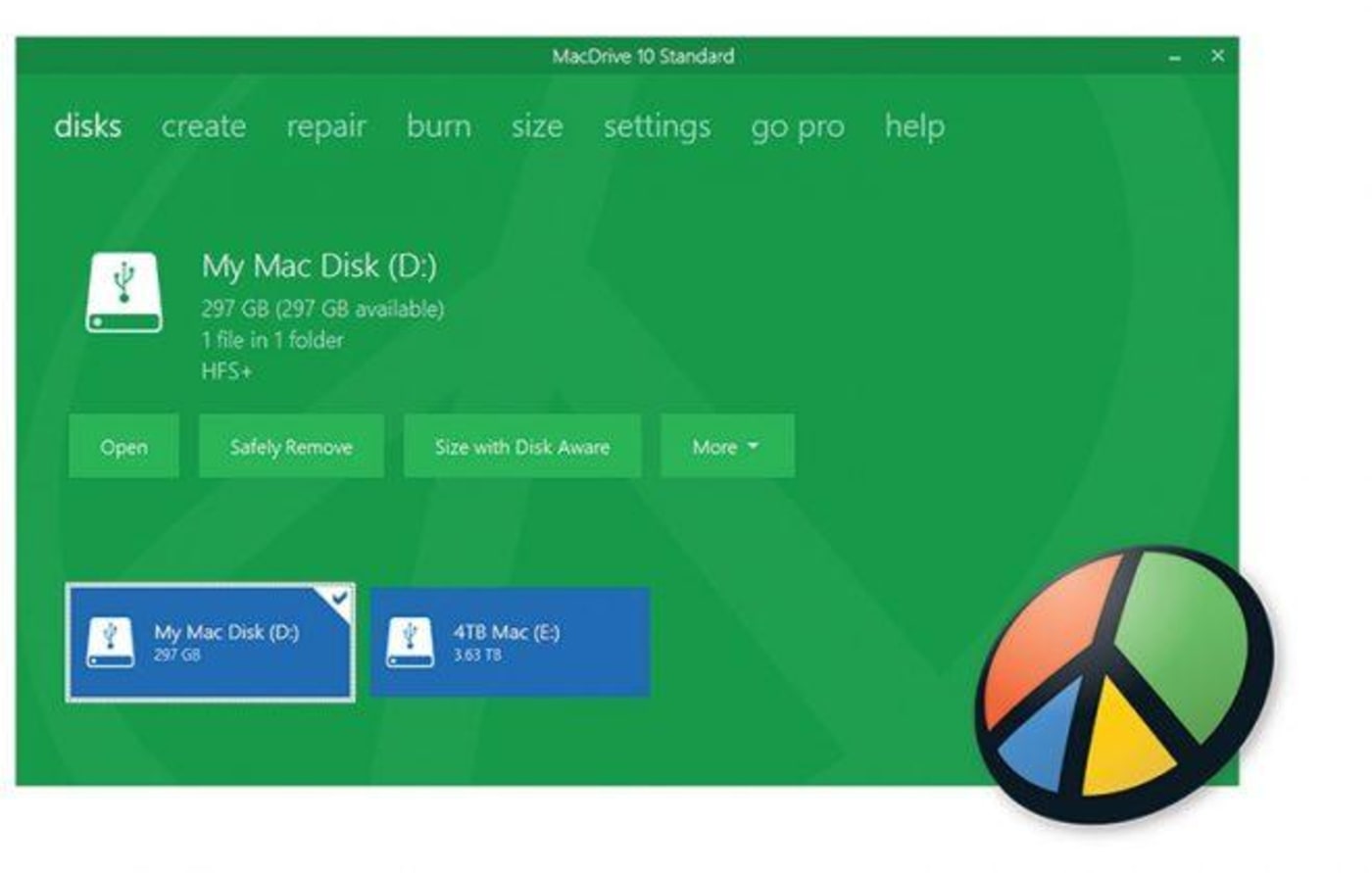 A Raid As Mobile As Your Life
With the built-in hardware-based RAID controller, you get speed and security without being dependent on what operating system you are running. If you work in a cross-platform world, you can easily connect the Gemini to Mac and PC using OWC's MacDrive software (sold separately).

Adapter required for Thunderbolt or Thunderbolt 2 compatibility
Compatible with USB 3.0 and USB 2.0 devices