La Peste
La Peste: OWC Jellyfish goes to Spain during the golden era of TV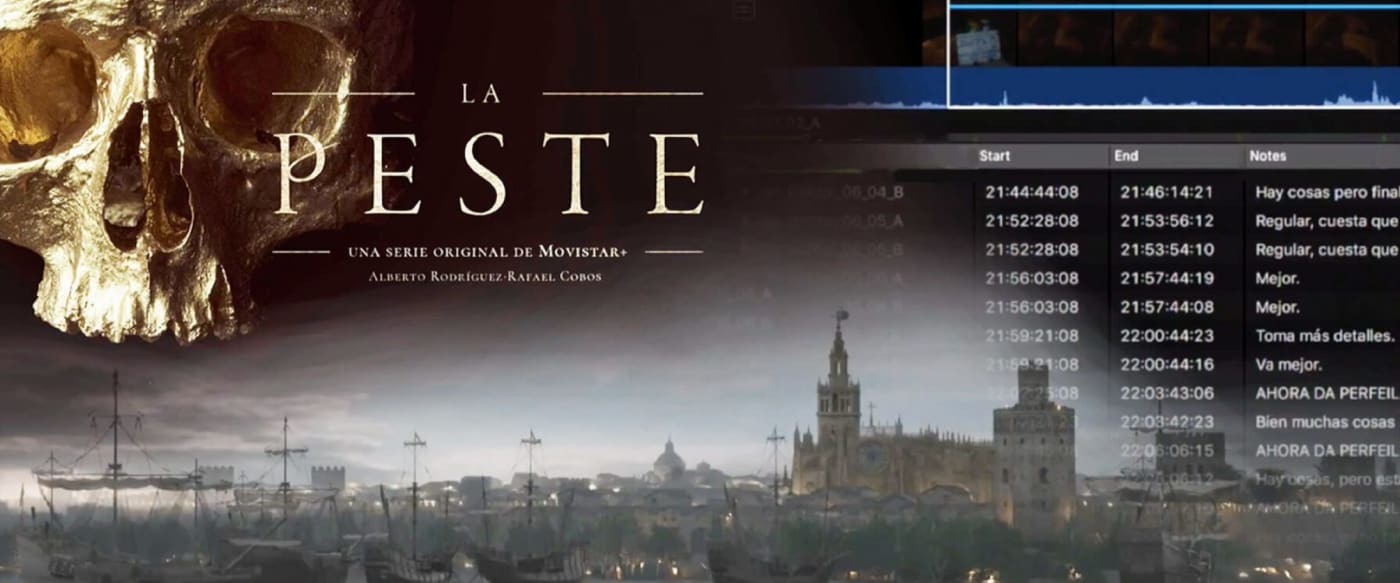 We're in what Hollywood deems as "The Golden Era of Television." With millions of dollars being poured into each episode of a TV series, it's no wonder we're seeing opportunities to create new workflows and rethink the post production process to meet the increased demand for quality content.
This golden era hasn't just hit Hollywood, Spain is experiencing the same boom. Their $12.3M television series, "La Peste" (The Plague), is a flagship original drama production of Movistar+, the largest VoD provider in Spain and part of media giant Téléfonica.
In this case-study, we will discuss the many challenges that were faced in the making of this ambitious production, which is one of the most expensive and most anticipated Spanish language television series in history.
The Challenges
WORKFLOW. This show had a great deal of VFX shots, many of them really complex, and this had to be considered at each intersection of production and post production.
COLLABORATION. The sheer magnitude of the project required absolute collaboration between departments. Under the extreme circumstances in production and post production, staying on the same page was critical.
The Deliverables
Six episodes of 50 minutes to complete a full season of the TV show
The Solutions
With a production crew of 400 people, a cast of 200 actors and over 2000 extras, hundreds of hours of raw footage shot by several crews on 130 locations, 9 months of editing and 10 months of VFX work, the editors of this show have a lot of information to offer us. We'll let assistant editor Carlos Rodriguez explain how they navigated a few solutions:
"Editing started one day after principal photography began. Every day, we received a drive with the ProRes 4444 footage and the original audio. I would copy these media onto our OWC JellyFish, into the folder for that particular day.

On the server, we had created one folder for each episode. Inside that folder, we had an Ingest folder that contained every piece of media that we received, a Libraries folder for the FCP X Libraries, and an Export folder for everything we delivered to other departments. Each of these folders contained various subfolders for deeper organization.

Once the footage was copied onto our OWC JellyFish, I would open the FCP X Library for the episode and import all the video clips into an FCP X event using 'Leave Files In Place.' Then, I exported an fcpxml from that event and opened it in Shot Notes X to generate a Shot Log file from the fcpxml.

Managing all media from OWC JellyFish Tower, combined with the unparalleled organizing and search functionality of FCP X, we were able to set up a very transparent collaboration workflow that would greatly facilitate the creative editing process."

- Carlos Rodríguez, Assistant Editor
The Outcome
According to Movistar+, "La Peste" has drawn 40% more viewers than the premiere of Game of Thrones' seventh season, which held the record on their channel so far. The show has also highlighted a shift in viewing behavior, as 90% of the viewers consumed the series on-demand and over 20% watched the entire season within the first four days."
"It was a privilege to have LumaForge behind our backs throughout this endeavour, a company that doesn't just sell you an amazing server, they also provide workflow consultation and best-in-class support to all their clients. Always a pleasure to work with you guys!" Jesús Pérez-Miranda