Billie Eilish
How Billie Eilish's Team Takes the Studio on the Road
Billie Eilish's stage team is responsible for every note and beat that goes into each of her magnum opus-level live performances. But how do the crew behind the scenes coordinate all of the action on stage? Music Director Aron Forbes and Music Technician Trevor Jackson share their experiences building the latest Billie Eilish tour.
Aron Forbes knows how to lock tracks in the studio, and he's taking that magic on the road. As Billie Eilish's Music Director, it is his responsibility to ensure that the music translates from studio to the stage. He also works with monster pop music acts like Olivia Rodrigo, Banks, Gryffin, Donna Missal, and more. Aron is also a touring musician, having spent years on the road as a guitarist.
A Music Director's role is to ensure that the live performance is as excellent as possible. From coordinating all the artistry and technical roles, advising on industry best practices, and finding talent, a Music Director coordinates every stage element so that the artist can feel comfortable and focus on delivering and excellent performance. "Almost anything can fit under the umbrella of Music Director," Aron says.
We're using Thunderbays and SoftRAID. We record every performance at 96khz so we need a lot of hard drives," adds Trevor. "Reliability is huge for us. If we're on tour overseas and we have to bring in a piece of gear into the workflow, it has to just work. There's no time for troubleshooting… It's not like you can use Airdrop for what we do."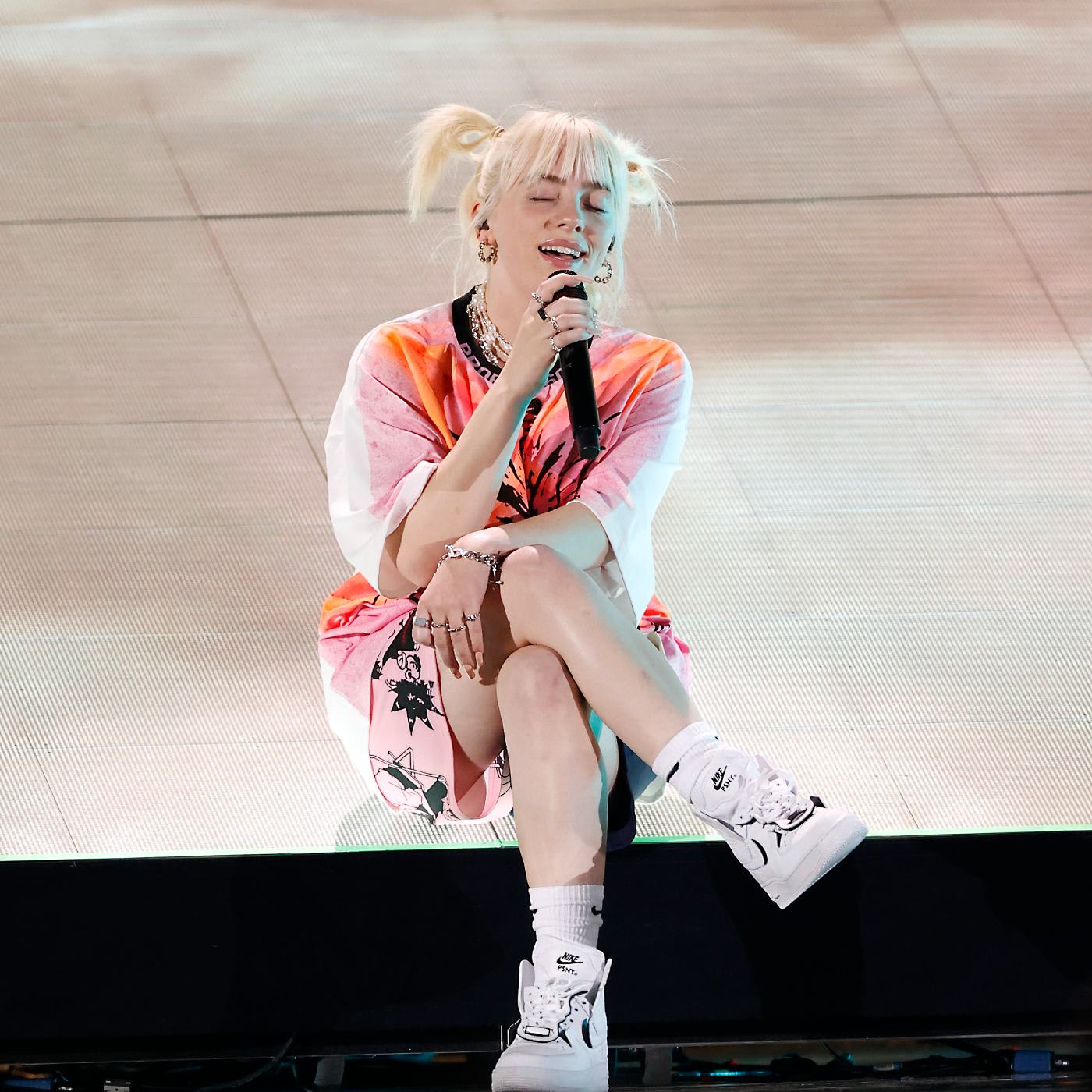 Image: Capturing Billie Eilish Sitting on Stage
More Photos from how Billie Eilish's Team Takes the Studio on the Road