Feel Studios
From Post Malone to Halsey, How Electric Feel Studios Protects its Masters
"I feel like everybody has probably heard a song that's been worked on here," says Nick Mac, Chief Engineer at Electric Feel Studios. He's collaborated with the likes of Post Malone, Halsey, 24KGoldn, and Iann Dior.
But Electric Feel isn't your typical Los Angeles-based studio. They manage world-class talent and provide the studios and crew to bring their artists' music to the world. In their main studio—where, as Nick says, "pretty much every Post Malone song has been cut"—and on the road, Electric Feel consistently produces some of today's highest-grossing hits.
Behind all that creativity lies a formidable technical landscape. Mac takes us through his processes for using OWC storage to capture their chart-topping hits.
A data issue is probably the worst call you get...Now, more than ever, we rely on OWC drives." - Nic Mac, Chief Engineer, Electric Feel Studios
Replace the optical drive in your Mac with the Data Doubler and an OWC SSD, and increase your Mac capacity and performance.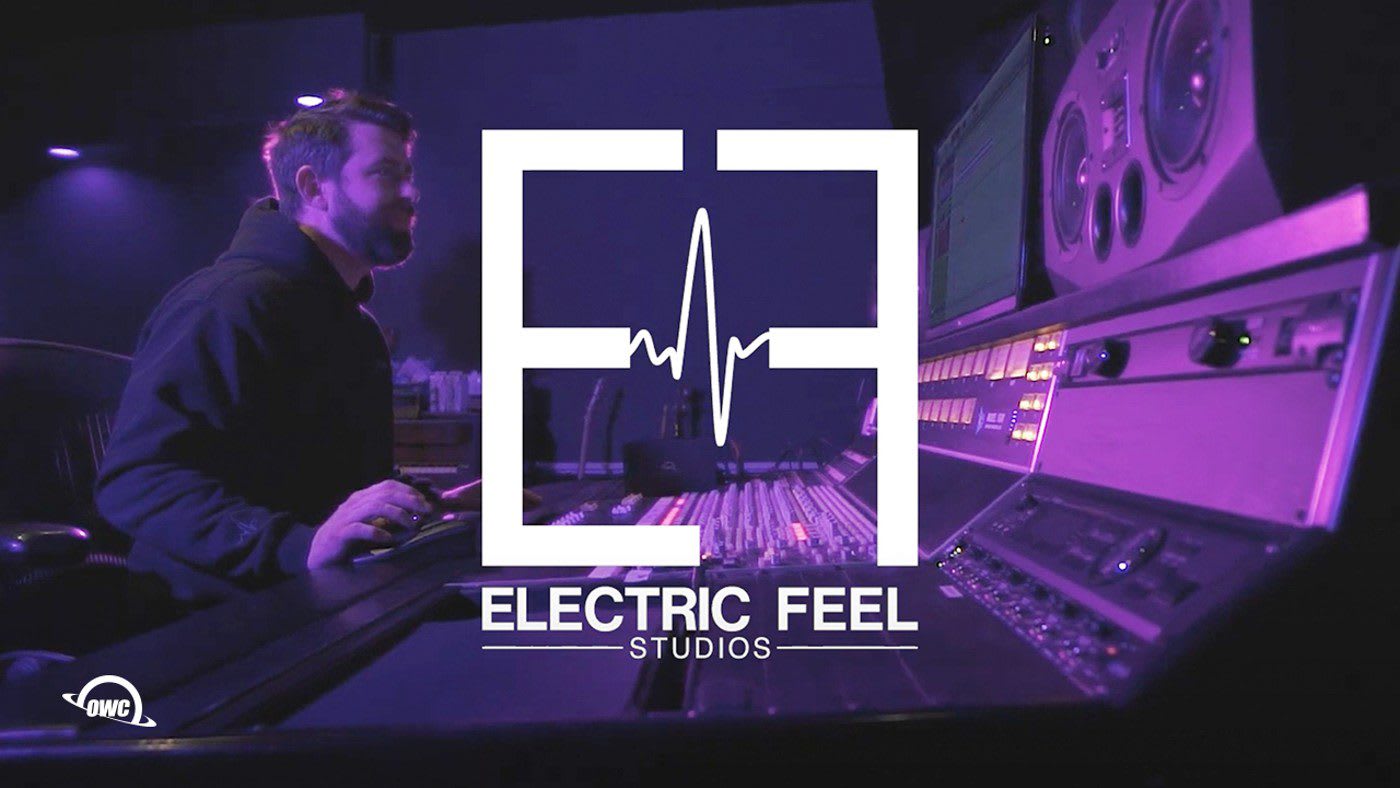 Image: Electric Feel Studios