OWC Releases iPhone App to Test Video Recording Speed
Drive Speed app verifies data transfer rates from iPhone to connected external storage

Nov 2, 2023 | Woodstock, IL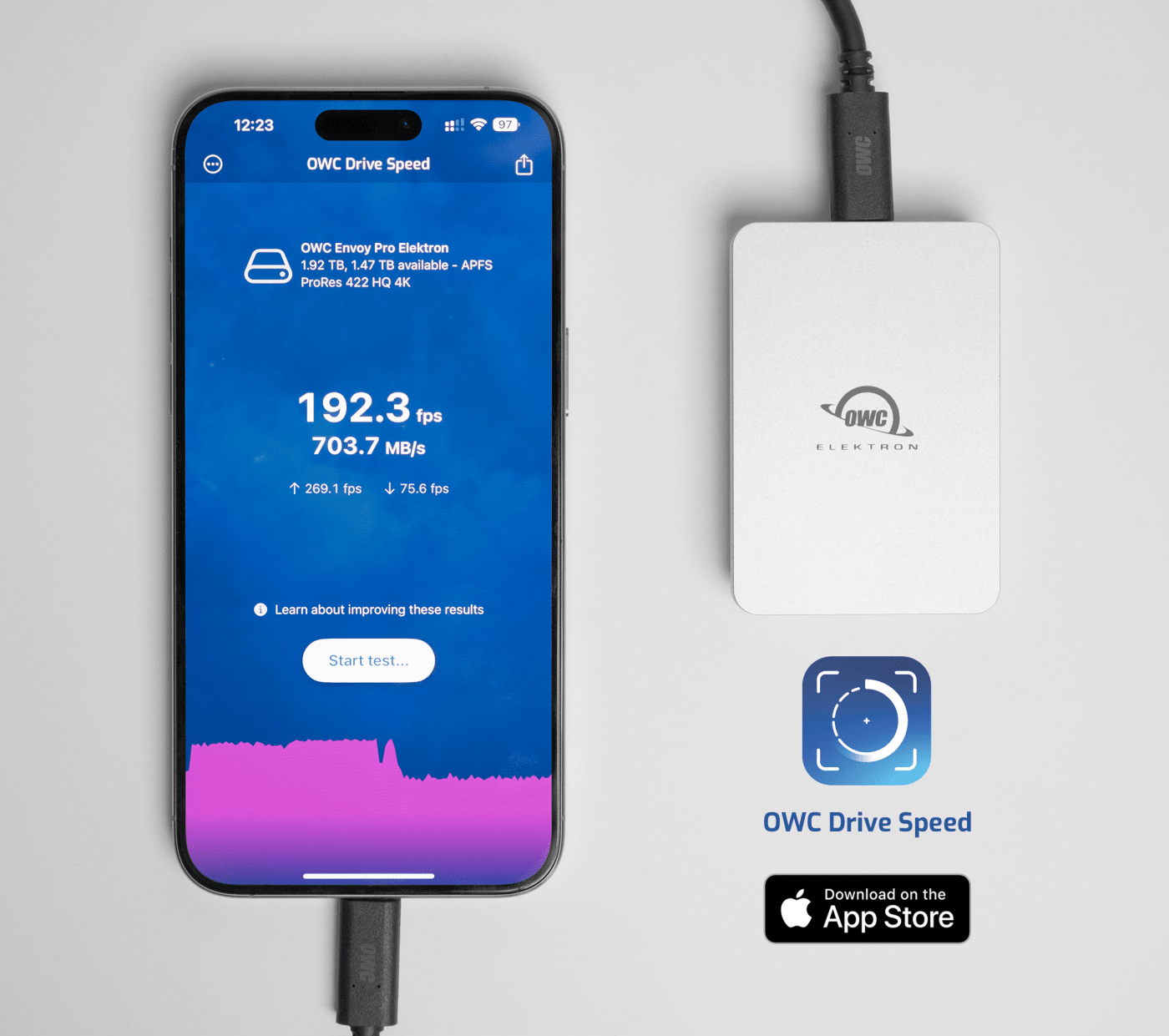 Other World Computing® www.OWC.com -- the leading end-to-end ecosystem solution provider of computer hardware, accessories, and software for both consumers and professionals – today released OWC Drive Speed, a powerful iOS app to verify transfer speeds between iPhones® and connected external storage.

With the release of the iPhone 15 Pro, Apple changed the game for shooting video on the iPhone, enabling users to expand storage beyond the iPhone to connected external drives. To get the most out of the new possibilities and ensure videographers capture every frame as expected, OWC has created Drive Speed, a new app for iPhone to measure and optimize video transfers between the iPhone and external drives.

Drive Speed verifies video data transfer rates and storage limits of external storage attached to an iPhone. Users can check different recording variables such as format, frame rate, and duration. Drive Speed ensures seamless, efficient file exchanges, fewer dropped frames, and the peace of mind knowing you have the storage capacity needed to capture everything.
"We are always looking to create solutions and tools to eliminate hurdles and hassles that impact getting the job done," said OWC Founder and CEO Larry O'Connor. "Drive Speed empowers users to make sure their iPhone and external storage are ready to capture every frame."

Drive Speed also offers recommendations on how to optimize video transfers with pocket-sized storage like the OWC Envoy Elektron portable SSD, versatile OWC Envoy Pro mini thumb drive, and pro-grade OWC cables.
Download OWC Drive Speed for free today on the App store® for iPhone.

For more information on how to optimize shooting video on your iPhone to external storage, visit OWC's Rocket Yard blog.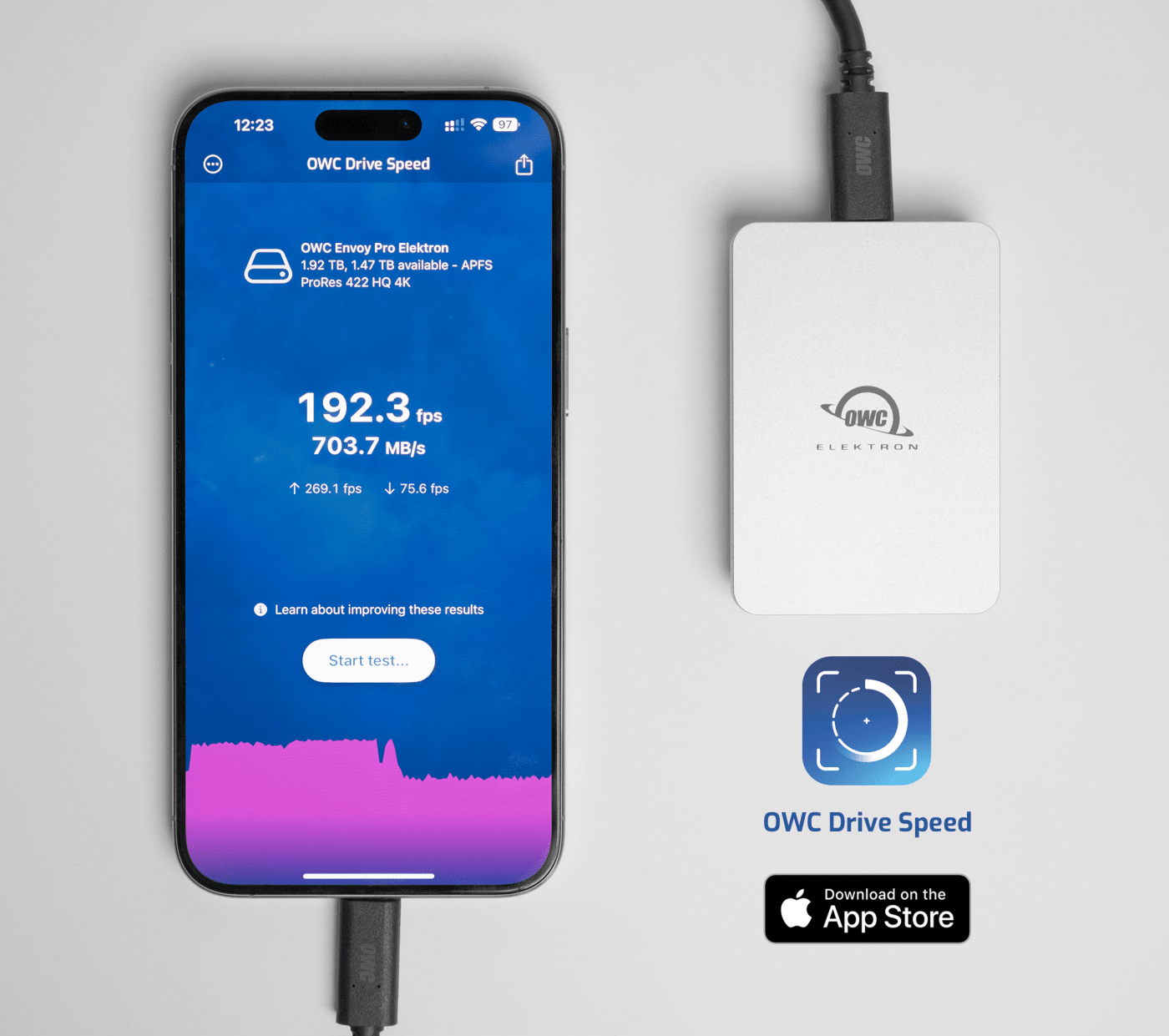 About OWC
Other World Computing (OWC), founded in 1988, is dedicated to helping Mac and PC enthusiasts do more and reach higher. We believe in sustainability – OWC solutions are genuinely built to last, go the distance, and enable users to maximize the technology investment they have already made. OWC's operation provides leadership in business sustainability, with its headquarters among the first in the world awarded LEED Platinum certification. OWC features an award-winning technical support team and an unparalleled library of step-by-step DIY and informational videos. From the home desktop to the enterprise rack, the corporate backup to secure medical data, the recording studio to the motion picture set, and beyond, there should be no compromise. That is why OWC is here.
Company Contact
Matt Burkey