OWC's Commitment to Sustainability
OWC is committed to sustainability in its facilities, initiatives, and products. This "green" approach is apparent across all operations.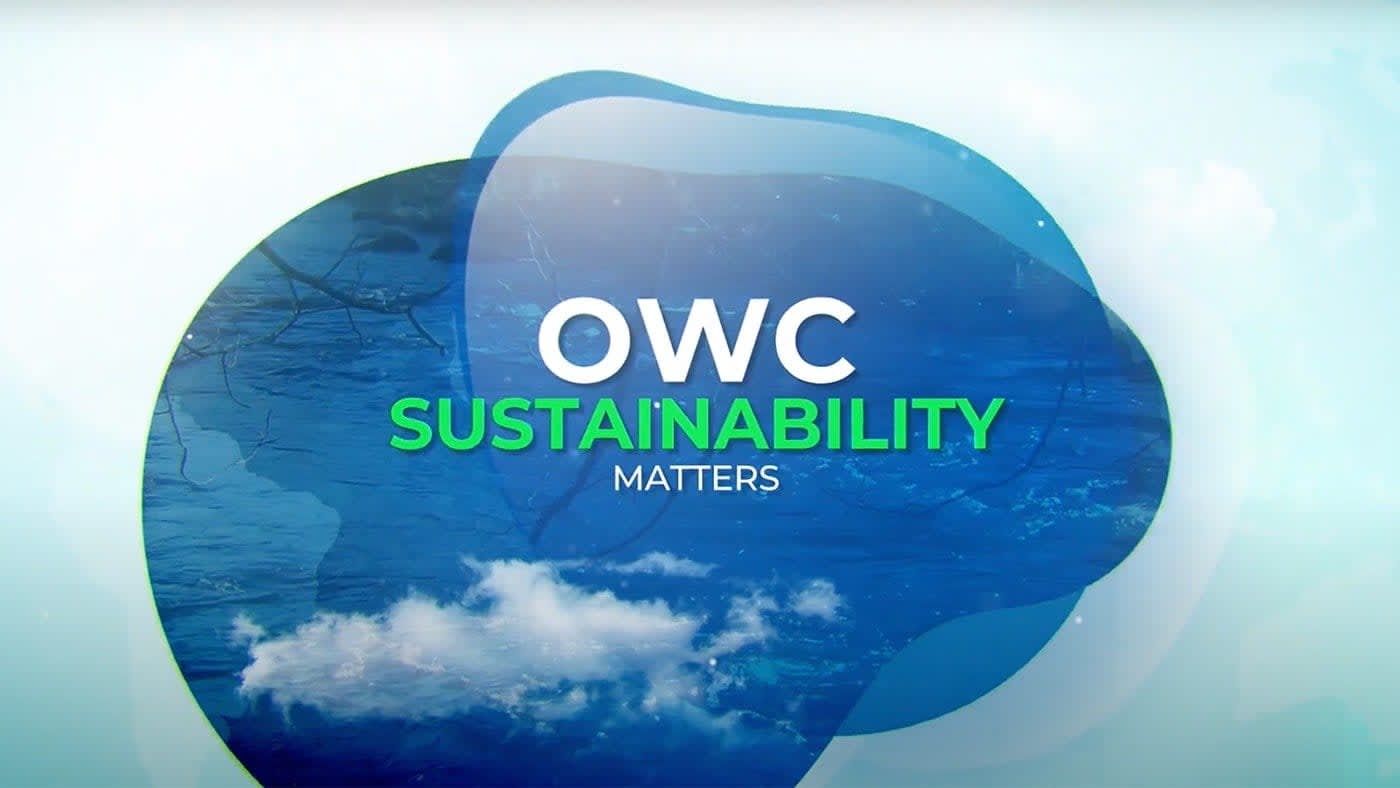 Happy Earth Day from OWC!
The theme of Earth Day 2022 is "Invest in Our Planet," and OWC does just that by carefully working sustainable practices into all of its business operations and initiatives. Founded on sustainability, OWC believes that environmental stewardship is the right thing to do—not only now, but also for future generations. To OWC, "sustainability is synonymous with success."
Since 2003, OWC has worked to extend this approach across all of its business units. In fact, the company recycles 97 percent of its solid waste materials and in 2010, received LEED® Platinum Certification from the Green Building Certification Institute. By 2015, OWC had reached its goal of generating more power than consumed.
This sustainable theme goes beyond just internal business, and also reaches the company's customer base—as OWC encourages users to extend the life of their technology. By staying up to date on repairs and upgrades, customers will get the maximum shelf life out of their machines and experience improved performance—all while simultaneously creating less waste.
Making strides towards a sustainable future
Larry O'Connor, OWC CEO and Founder was taught about the importance of respecting nature from a young age—his father was in the paper business and dealt with recycled paper. Fast-forward to today, and Larry has instilled these same values into all of OWC's business operations—starting with the company headquarters.
It's just common sense to minimize impact. We can't use things up; we've got to make sure things last. - Larry O'Connor, OWC CEO and Founder
Sustainability at the headquarters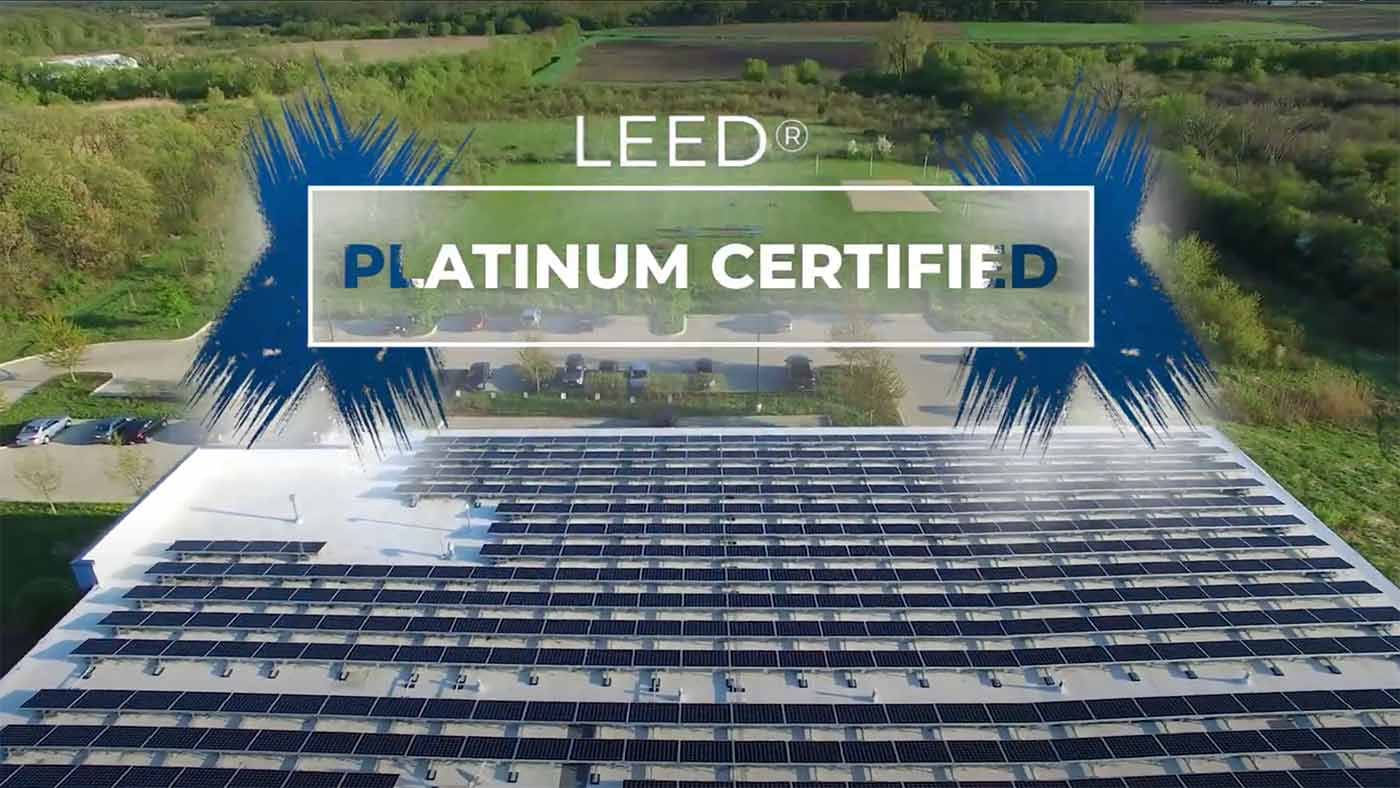 The company's commitment to sustainability starts from the ground up with its facilities. The aforementioned LEED® Platinum Certification made OWC the first privately owned light manufacturing/assembly firm in Illinois to obtain LEED Platinum status.
Some of the many "green" features on the campus include:
Geo-thermal ground-coupled heat pump system
Fiber optic rooftop light-harvesting technology
High insulation value glass windows and exterior sunshade technology for reduced cooling costs
"Smart" sensors to detect and adjust the energy in unused rooms
Bio Swales landscaping for water conservation
Company-wide recycling with near-zero waste generation
Additionally, one of OWC's most visible LEED features is its 194' tall Vestas wind turbine—which can provide up to more than double the energy requirements of all OWC operations—including its internet operations datacenter. Any excess energy produced by the wind turbine is sold back to the local power provider, making OWC a net supplier of sustainable energy to the county. Win-win!
Sustainability in initiatives
Larry's goal is to make a long-term positive impact on the environment, which is why he seeks out positive and creative initiatives to be a part of. A perfect example of this was his involvement in the Netflix documentary, Kiss the Ground. The film highlights a path toward renewing our natural resources, and OWC provided cutting-edge storage and networking tools for the post-production workflow.
Another project that Larry spearheaded was "The Last Place on Earth," which was devoted to highlighting a few remaining untouched landscapes—that are being touched but shouldn't be.
Additionally, Larry was involved with the Worldwide Waters Project, a massive multi-country production gathering tens of thousands of photographs. The goal of the event was to demonstrate how green technology can produce a positive impact. The program also served as a fundraising project for clean water charities, with a fundraising goal of $250,000.
Sustainability in products
OWC has gained a reputation for producing RAM and storage products to upgrade Apple computers—at affordable prices. Thanks to the upgrades, many of these computers continue to be used long after their counterparts.
Did you know that there are ways to extend the life of a computer instead of throwing it away?
Countless computers, phones, and other electronics unnecessarily make their way to the landfill, which is obviously terrible for the environment. That's why OWC has trade-in programs to help you responsibly repurpose or dispose of your device.
In honor of Earth Day, consider "going green" and trading in your Mac.
It's just good business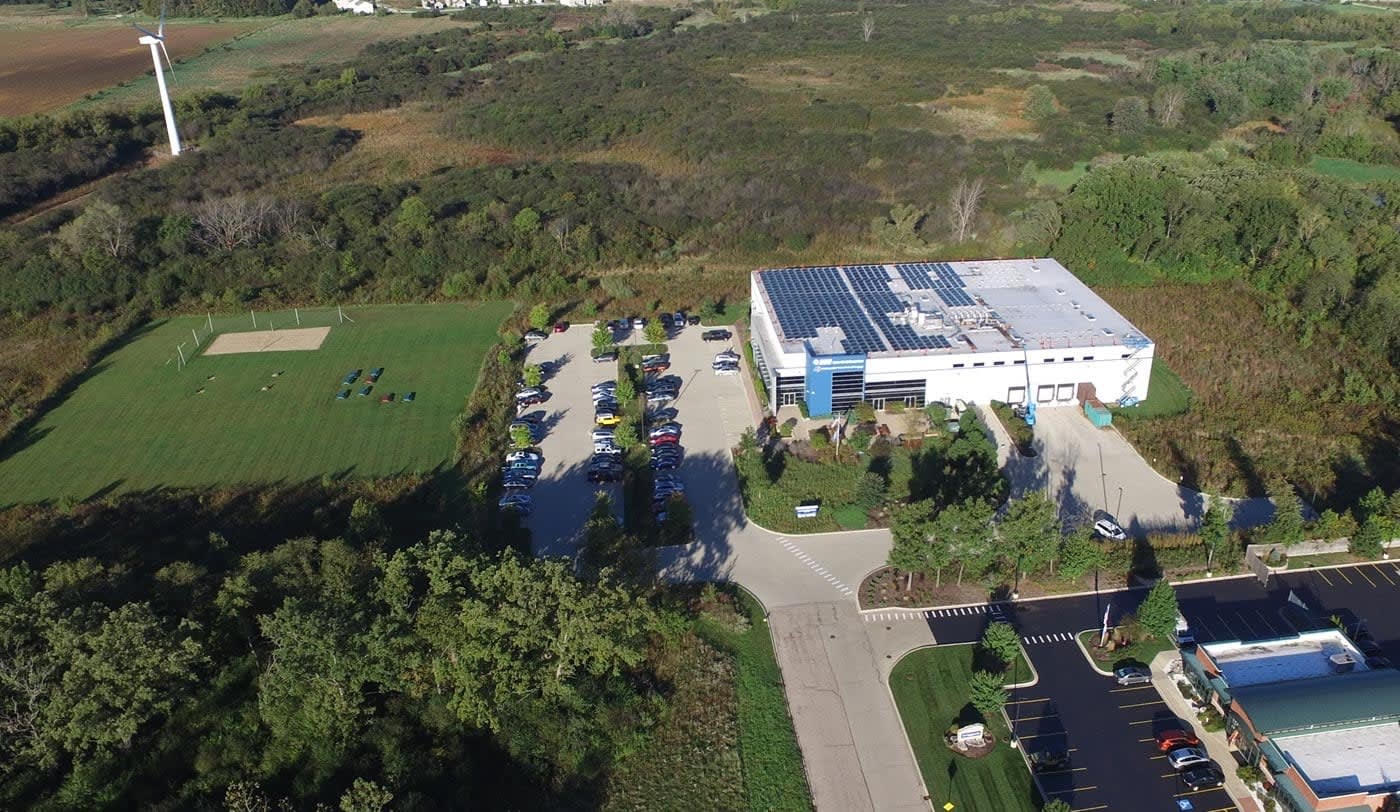 OWC has made a true commitment to building sustainable practices across all of its business operations. The organization is always looking for opportunities to save energy and water, improve the working environment, and reduce waste. In fact, across its four campuses, a series of programs that drive sustainability have been implemented.
One of the company's environmental goals is to reduce the amount of material entering the solid waste stream to zero. Additionally, as fresh clean water is at a global premium, OWC is doing everything it can to conserve this resource—both inside and outside of all buildings. The organization is also constantly making improvements to minimize waste—by reducing packaging sizes and reusing shipping materials.
Without a doubt, OWC is making huge strides towards a more sustainable future every day.
Remember, even small changes can have a big impact. On Earth Day and every day—you too can make a difference in the environment!
To learn more about all of the organization's sustainable initiatives, visit macsales.com/thinkgreen.
See all of the amazing work OWC is doing in service of our planet in this video short!