How to Expand Your Mac Media Lab—and Save a lot of Money Doing It
Your school's Mac media lab should have hardware capable of running the latest professional software. Here's how to build that lab and save 50%.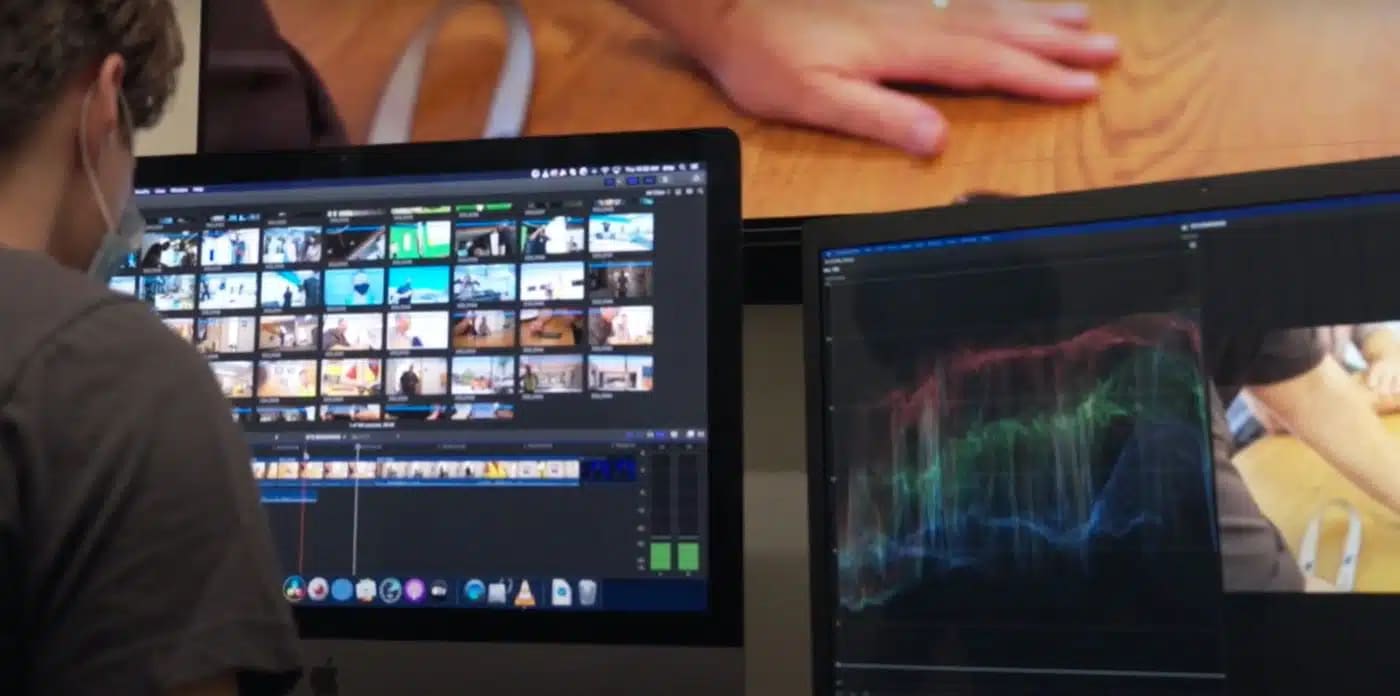 Do you run a Media Lab full of Mac systems? Are you using Adobe Premiere Pro, Apple Final Cut Pro, or Blackmagic DaVinci Resolve? Are you looking to upgrade your lab with new systems?
Well, 25 new iMacs cost $52,475 in November of 2022.
A lab of 25 iMacs from 2017 will cost over fifty thousand dollars to replace. That's a painful purchase for any school. That number is based on 2022 prices for a new 2022 M1 24" iMac with 16GB RAM & a 1TB SSD – a cost of $2,099 per system.
Could we spend $50,000 on systems? Sure
But…
…I could save 20%, buy half those systems and upgrade the rest, especially those systems that aren't really well configured
…I could save 50% (or more) and focus on getting the best configuration possible on my existing hardware.
If your lab has Macs manufactured between 2015 and 2020, upgrading the system will likely provide a better ROI than buying new ones.
Check your systems: Is any of this true?
Macintosh shows an Intel GPU under About this Mac (look at eGPUs)
Long boot times or slow switching between apps? (Look at SSDs)
Frequently shows a "beachball" when switching between apps – (SSD/RAM)
Better budgeting—and more teacher/student productivity—via upgrades
OtherWorld Computing (OWC) has supported the Apple community for over 30 years. They have the tools to help you get the most out of yesterday's Macintosh and todays Macintosh too.
The fact of the matter is if you're an educator in charge of a media lab, you know well the many benefits of the Mac. To begin with, the foundation of not only the very first Macintosh computers, but the modern macOS had educators and students at the heart of the design.
That's why all these years later, even with budget Windows laptops and super cheap Chromebooks, the Mac is the only platform that provides power, portability, and premium, long-lasting design. Simply put: the Mac is the best value on the market when it comes to education.
Upgrading your Lab is just plain smart.
Can we upgrade a lab of 2017 iMacs for less than $52,000?
Let's look at the worst-case scenario. We add all the upgrades possible for a 2017 21" iMac. RAM, SSD, and an eGPU
32GB of Ram: $99
2TB NVMe SSD: $279
eGPU with the AMD Radeon RX 6600 Card: $699
Total Upgrade cost per system: $1077
Upgrading your lab of 25 systems? $26,925
Amount of money saved: $25,550.
That's assuming that you need to upgrade the RAM and you need to upgrade to an SSD. If your systems are set there, then the biggest benefit for Media Labs is going to be just an eGPU.
What do these upgrades do?
Each upgrade has different impacts, and again, not every system needs these upgrades. That was a worst-case scenario.
Let's take a look at what each upgrade functionally does.
An external GPU is a thunderbolt 3 box with a higher-performing Graphics Card, such as the AMD Radeon 6600 XT.
While an eGPU doesn't help Excel or Safari much, it helps professional video tools, specifically in the following areas:
* Systems with no discrete GPU.
Scaling of footage (upscaling, downscaling, using AI systems)
Video Noise Reduction
Rendering and export of materials with scale/color changes
Color work (color conversions, grading)
Motion Graphics in 3D space with/without motion blur
OWC commissioned a series of practical tests LINKED HERE. These are examples where eGPUs really made a difference.
Compare your lab systems to the test systems in that article for the best understanding of eGPU benefits.
Some highlights:
An iMac upscaling video from SD to HD using Topaz Video Enhance AI saw a reduction in render time from 3 hours and 56 minutes to 22 minutes (SD to HD conversion of interlaced material)
A MacMini performs better in an Apple Motion Project. From 1 frame per second to 19 frames per second (Oscillating a circle in 3D with a motion blur)
A Macbook Pro saw a reduction in export time from 21 minutes to 4 minutes (Scaling UHD materials to HD along with an HDR to SDR conversion in Adobe Premiere Pro.)
Smart upgrade 2: Slow startup- Hard drives vs. SSDs
One of the biggest slowdowns occurs with systems that have spinning disks or hybrid (fusion) drives. Typically they have slow startup times and will often pause between applications.
Video editing tools require fast SSDs; otherwise, they inevitably have bottlenecks in performance. Even iMacs with i3 processors gained benefits from installing an internal SSD.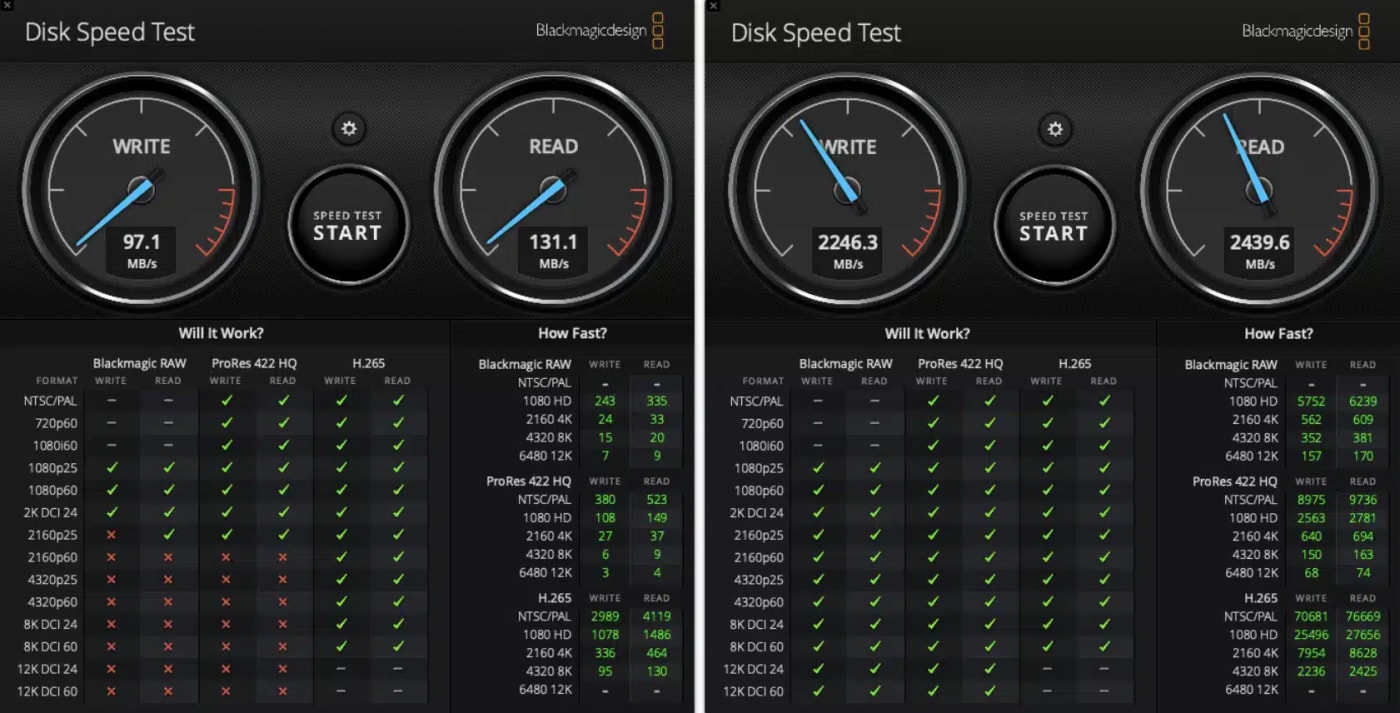 Smart upgrade 3: Make sure you have enough RAM
When your systems don't have enough RAM, they push memory contents to the boot drive. This is why OWC suggests making sure your existing systems have SSD drives.
Helping that further: At least 16GB of RAM – and with tools like Adobe After Effects, the more RAM, the better. The sweet spot is around 32-64GB of RAM, depending on the application.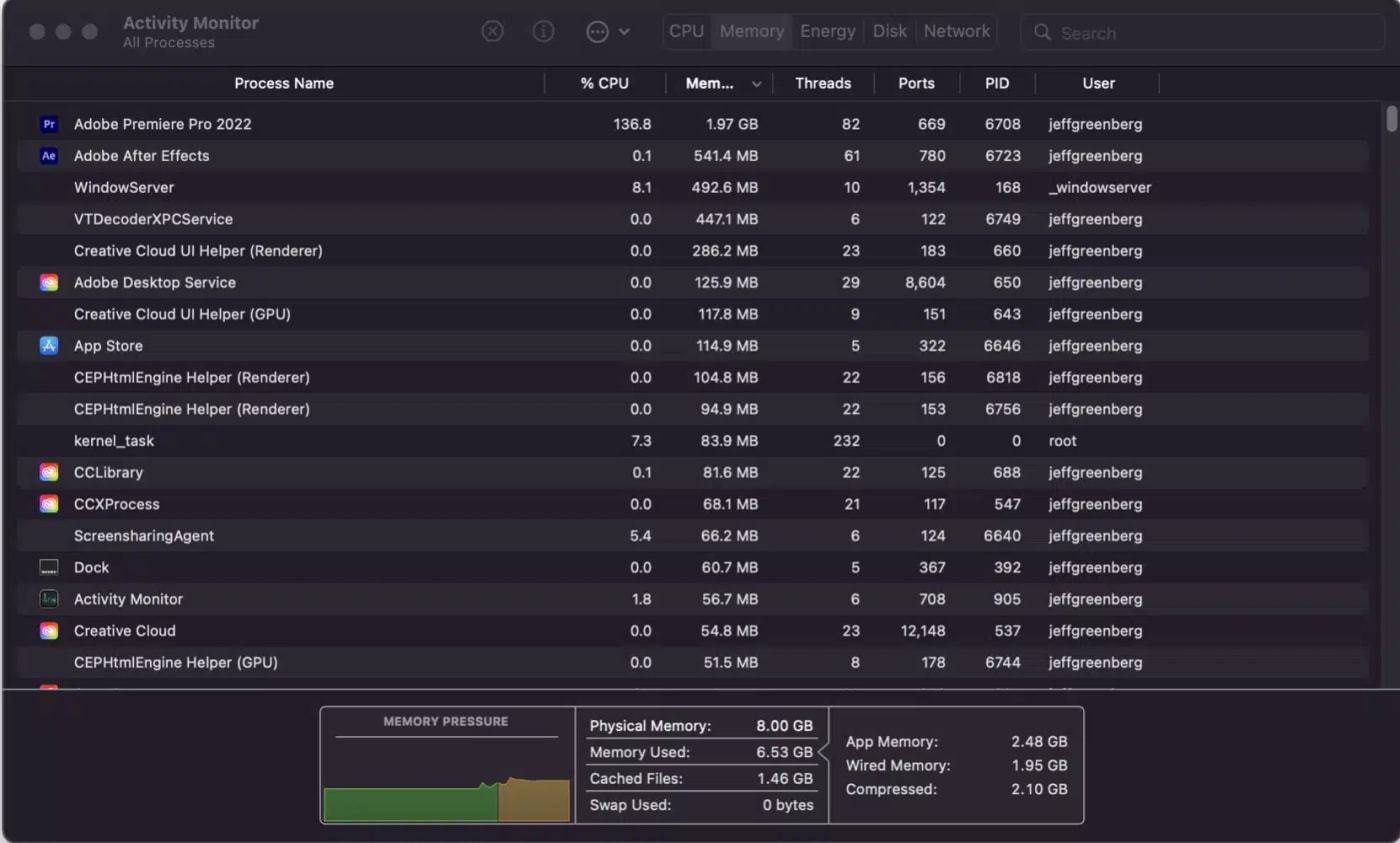 The 20% savings. A hybrid upgrade path is viable too.
An intelligent plan might consider upgrading half the lab with new equipment. This way, the latest technologies are in your lab AND extending the life of your existing hardware.
13 Brand new iMacs @ $2,099 each: $27,287
12 existing systems upgraded @ $1,077 each: $12,924
(Again, that's the worst case scenario. It might be more like a $600/system upgrade)
Total: $40,211
Savings: $12,264
A little extra for your budget
OWC doesn't only upgrade systems; they buy and sell used systems as well
Want to sell your older systems to OWC? Check out SellYourMac.com.
Want to see what older systems OWC is selling right now? Check them out on MacSales.com.
Either way, you save money.
Trying to explain to your administration (again!) that chrome books and the cloud can't provide the right tools for a media lab is extra painful.
Smart upgrades can translate to cost savings. Especially utilizing the existing Intel Mac systems in your lab.
As a recap:
Buying 25 brand new iMacs: $52,475
Buying 13 systems and upgrading 12 existing systems: $40,211
Upgrading 25 existing systems: $25,550
Whichever path you take, OWC can save you money.
Other topics you might like