Thunderbolt mini Dock
With this 5-in-1 Thunderbolt 3 solution, you can connect dual 4K displays, two USB peripherals, and plug into an Ethernet network — all with one cable.
Compact Connections For Big Workflows
See bigger picture: connect two 4K displays (uncompressed resolution up to 4096 x 2160 @ 60Hz) via two HDMI 2.0 ports
Full stream ahead: HDCP 2.2 compatible for effortless streaming of 4K UHD content
Hear it all clearly: supports HDMI precision multi-channel audio such as LCPM, DTS, and Dolby Digital
Secure and stable internet access: one Gigabit Ethernet port with PXE Boot and Wake-on-LAN support replaces a slow or unreliable Wi-Fi connection
Fast file transfers: connect a portable drive, flash drive, or card reader via one USB 3 5Gb/s port1
Stay charged: charge small mobile devices like wireless earbuds, smartwatches, and most smartphones via USB 3 port2
Enjoy convenience: connect a keyboard or mouse via USB 2 port
Take anywhere and in-between: bus-powered smartphone-sized 4.9-ounce aluminum housing with integrated 7.2-inch Thunderbolt 3 cable
Thunderbolt certified: compatible with macOS and Windows machines
Worry-free: 2 Year OWC Limited Warranty
Experience The Best Of Thunderbolt
The OWC Thunderbolt mini Dock harnesses the full potential of your laptop's Thunderbolt 3 port—fast data transfers, dual 4K display support, and small device charging power—creating a hub of powerful connections. Built by the world's largest producer of Thunderbolt devices, OWC follows the highest standards in engineering and manufacturing, so you can use the Thunderbolt mini Dock with full confidence in its compatibility and precision performance.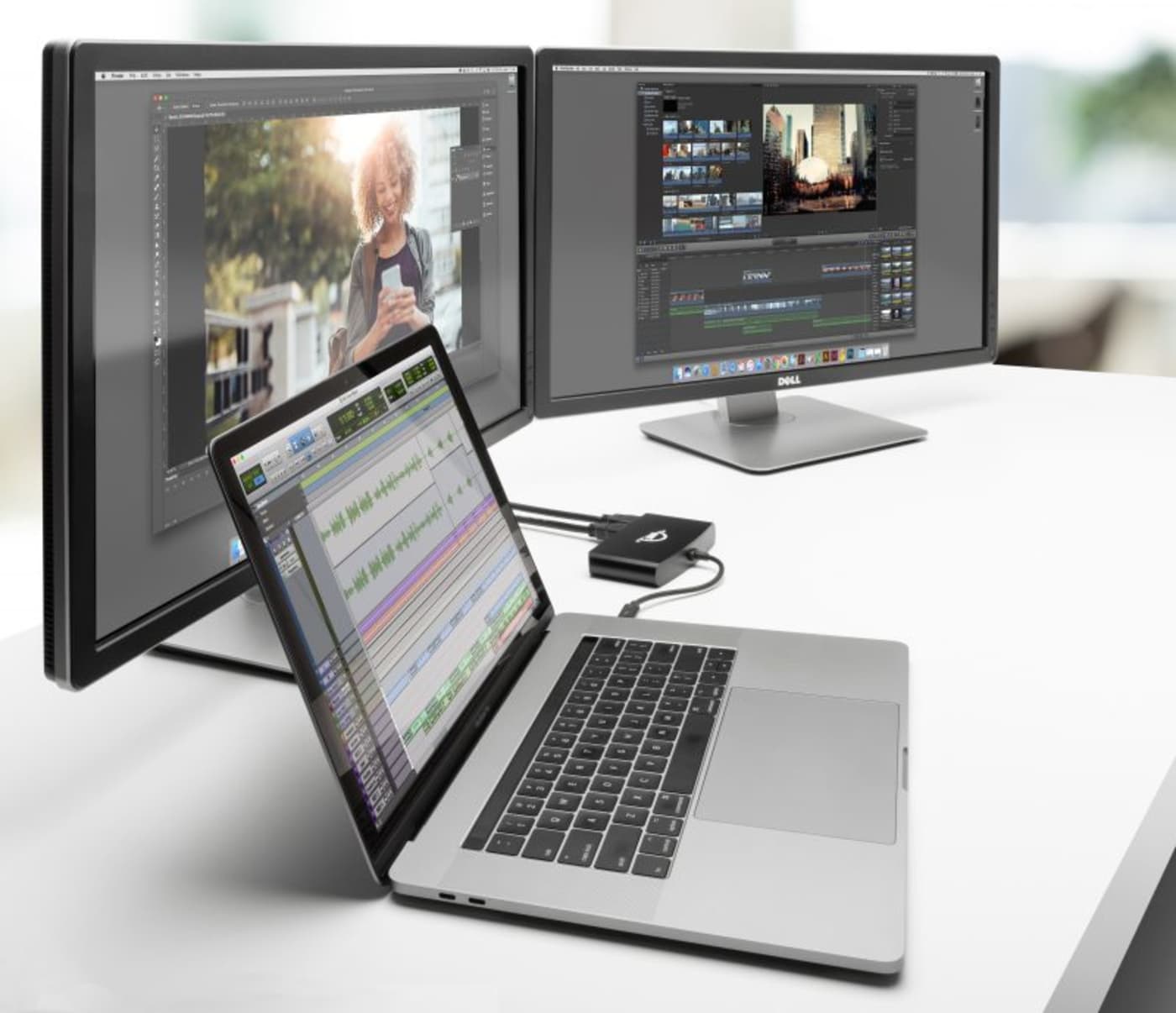 See What You've Been Missing
The OWC Thunderbolt mini Dock effectively utilizes your computer's Thunderbolt 3 bandwidth potential (up to 40Gb/s) to support two 4K @ 60Hz displays without any performance impact. Transform your notebook's single display into a three-screen multiplex and increase your productivity with extended or mirrored modes. Experience, crystal-clear vibrant 4K video and high-fidelity audio in gaming and uncompressed video streaming in high action sports and movies. From perfect pixels to smooth streaming, the OWC Thunderbolt mini dock helps you see what you've been missing.

Connections Are The Key To Success
Through its USB 3 and USB 2 ports, the OWC Thunderbolt mini Dock opens up a world of convenience and functionality wherever you work. Control your workspace with the ease of a full-sized keyboard or mouse. Back up work to an external drive. Import files from a flash drive, card reader, or optical drive. Send files to a printer. Charge up small mobile devices. With extra connections, it's easy to keep up with your potential.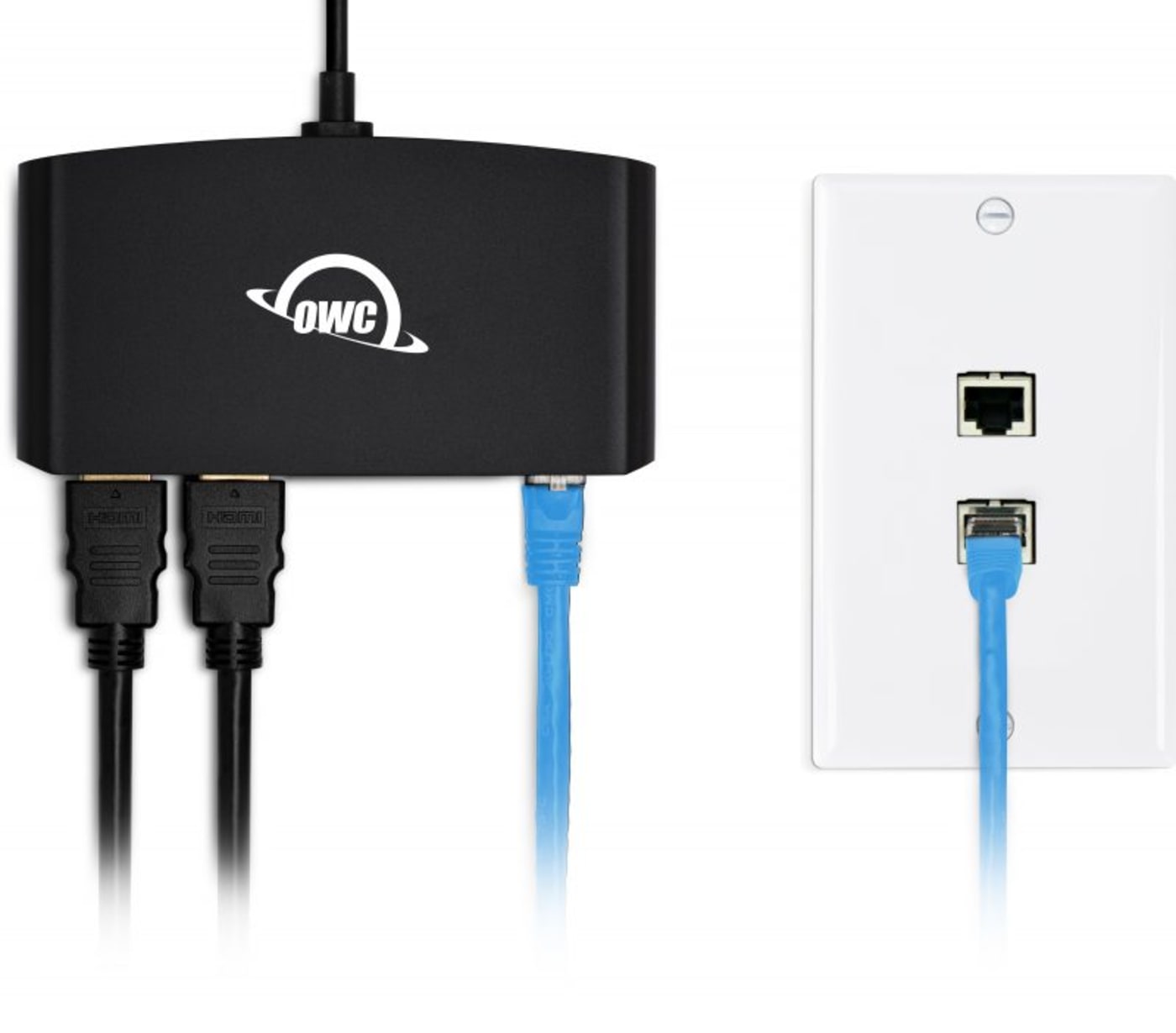 Stream, Share, And Connect Faster, More Reliably
Truly a must have for mobile professionals, the OWC Thunderbolt mini Dock offers a Gigabit Ethernet port for a faster, more reliable internet connection. Enjoy a speedy server connection, uninterrupted downloads, and reliable file transfers while saying goodbye to aggravatingly low-quality Wi-Fi connections.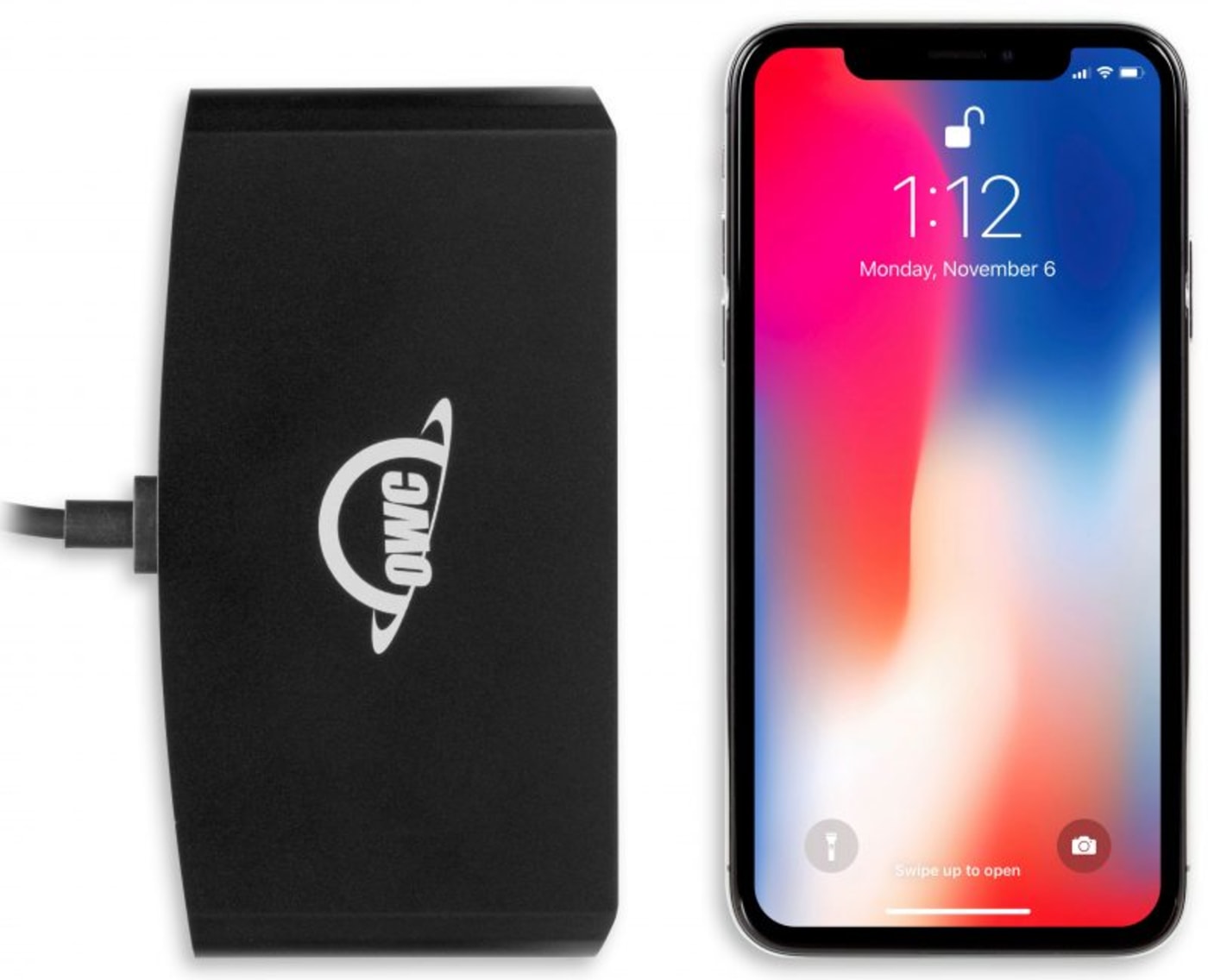 Be At Your Best Anywhere
Even with its huge workflow benefits, the OWC Thunderbolt mini Dock is small enough to fit discreetly on your desktop or inside a gear bag for mobile use. The lightweight, bus-powered aluminum housing and its 7.2-inch tethered Thunderbolt 3 cable eliminate the typical dock's separate connection cable and power adapter. Nothing to lose or forget, no agonizing over which device to disconnect from your port-limited machine, no extra bulk...the OWC Thunderbolt mini Dock truly lets you work at your best anywhere.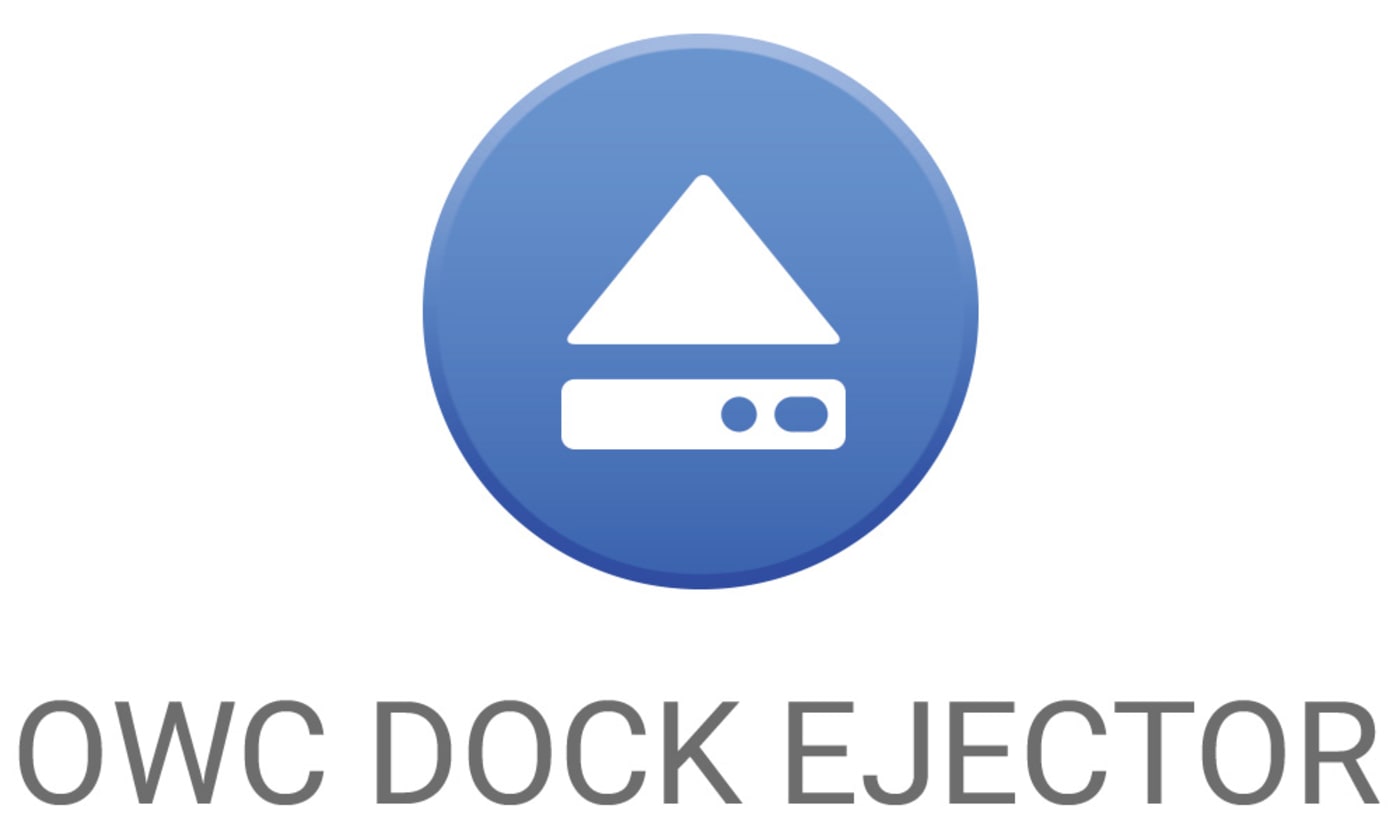 Disconnect In One Click
Safely disconnect multiple drives in a single click. OWC Dock Ejector was designed by OWC hardware and software engineers to ensure all data is written before disconnection, saving time and protecting against data loss. It makes losing your hard-earned work a thing of the past.

1. USB 3 port supports bus-powered drives with .9A (900mA) or less power requirements as well as drives connected to a power adapter.
2. USB 3 port provides .9A (900mA) of power. This will charge devices requiring 1.0A at slower rate than factory power adapter. Larger devices like tablets requiring 2.1A will not charge. There is no power supplied to USB 3 (or USB 2) port while host computer is turned off or in "sleep" mode.