ThunderBlade
Get ultra fast, reliable RAID storage and functionality, and achieve speeds that outperform other 2-Blade and 4-Blade RAID enclosures.
When Performance Is Everything
Data transfer speed up to 2800MB/s1
Capacities up to 32TB
Second Thunderbolt 3 port to daisy chain up to five additional Thunderbolt devices or connect a USB-C device or display
Rugged portability in a sleek design
Includes a custom-fit ballistic hard-shell case
OWC 3 Year Limited Warranty
Don't Take Our Word For It
ThunderBlade continues to impress audio and video experts as an innovative and revolutionary drive. ThunderBlade recently took home two top awards from the 2019 National Association of Broadcasters (NAB) Show in Las Vegas. ThunderBlade received the BaM Award in the "Store" category and was named Future's Best of Show. Both awards are evaluated by industry experts and recognize innovative technology that delivers real business and creative benefits.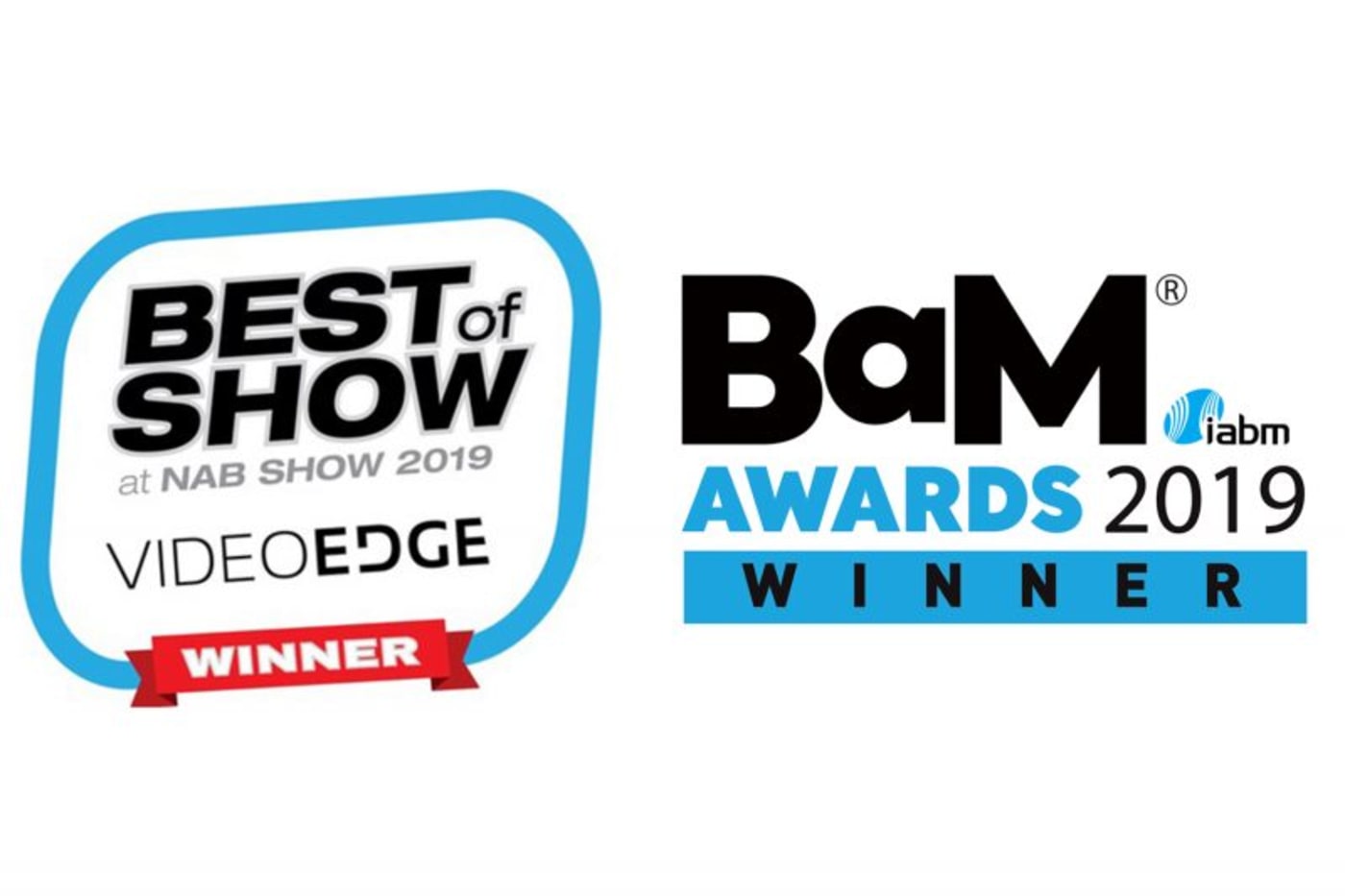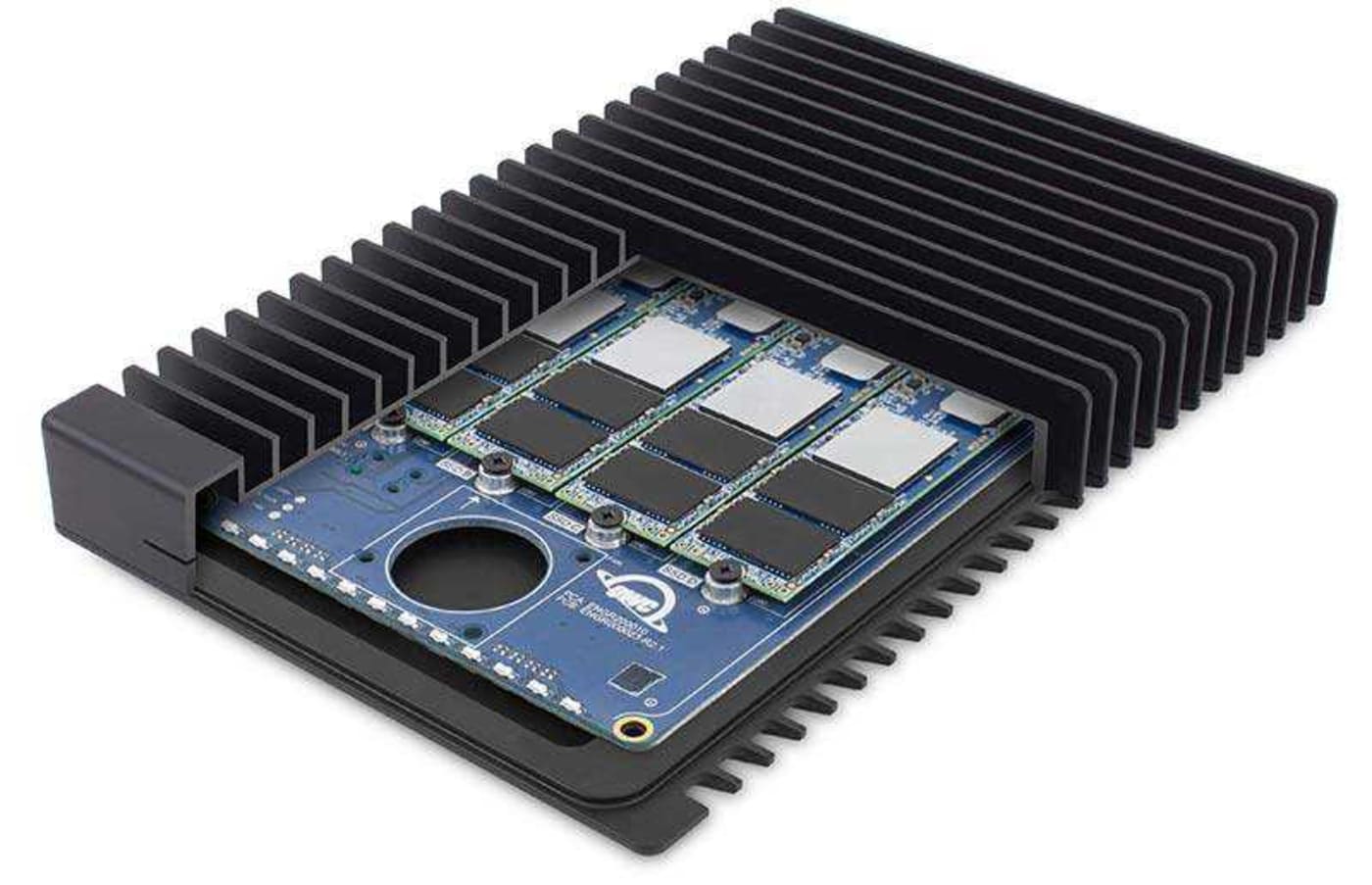 More Powerful Than You Can Imagine
In a fast-paced, professional environment, time is money and performance is everything. The success of your project depends on quick data processing and demands performance and efficiency working with uncompressed, high bandwidth content streams. ThunderBlade delivers the performance to match — capable of unbelievable transfer speeds up to 2800MB/s1. And with SoftRAID, two ThunderBlades can reach dizzying heights up to 3800MB/s1.

At Home On The Road
Designed to be rugged and dependable as well as blazing fast, ThunderBlade is equally at home on the road, on set or in the edit suite. Its compact and tough enough to withstand even the roughest treatment in between locations, and it comes complete with it's own ballistic hard-shell case for even greater protection. And with two Thunderbolt 3 ports, ThunderBlade fits your workflow daisy-chain perfectly.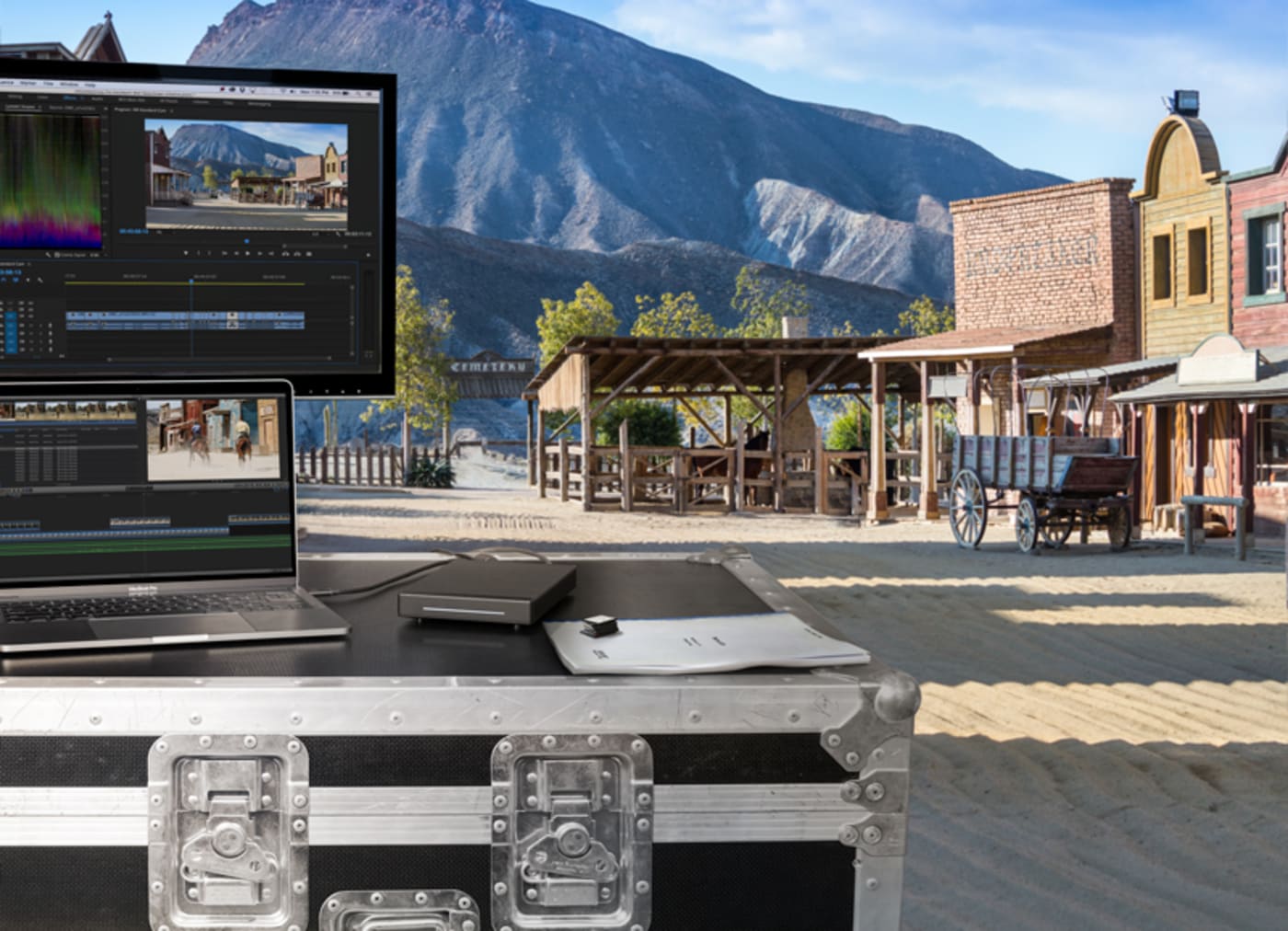 Pro-tips: Daisy-chaining With Thunderbolt Devices
With the ability to run up to six devices per port, Thunderbolt ports amplify your laptop or desktop with peripheral power. Learn the basics of daisy-chaining Thunderbolt devices for maximum performance in this handy infographic. View Infographic

Includes SoftRAID: Easy and Complete Drive Management
Now you can maximize disk space, get the fastest access speeds, and protect against disk failure with Plug and Play simplicity. SoftRAID's easy setup makes it a breeze to create RAID volumes by helping you through the entire process. Just decide what you're using your RAID volume for and how much space to allocate to it. It's that simple to create your preference of speed and/or redundancy attributes of your data volume.

OWC enclosures ship with the XT version of SoftRAID. SoftRAID XT and Lite XT are fully featured and designed to only work with OWC solutions. Learn More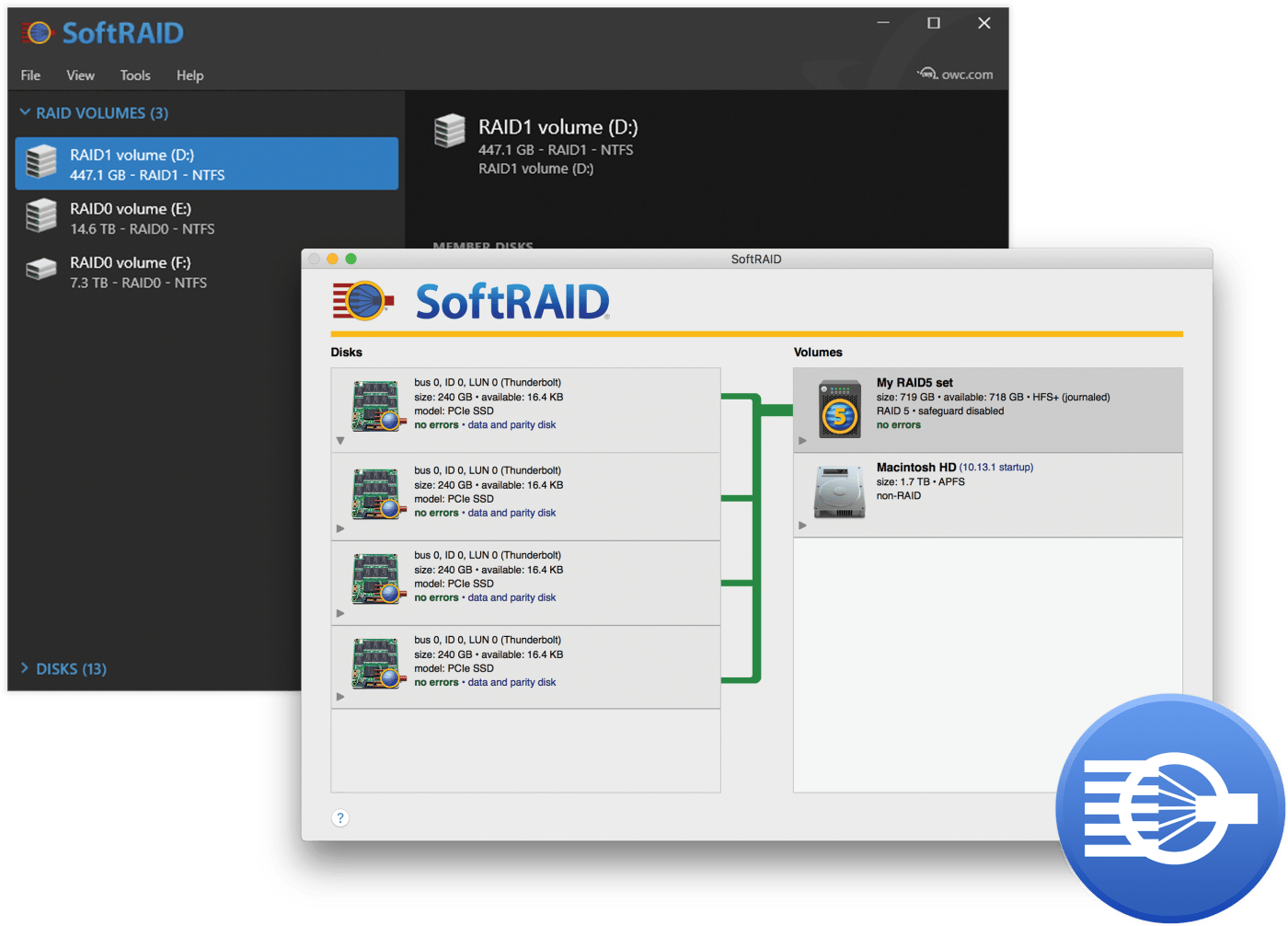 SoftRAID Lite XT for Windows and SoftRAID XT and Lite XT for Mac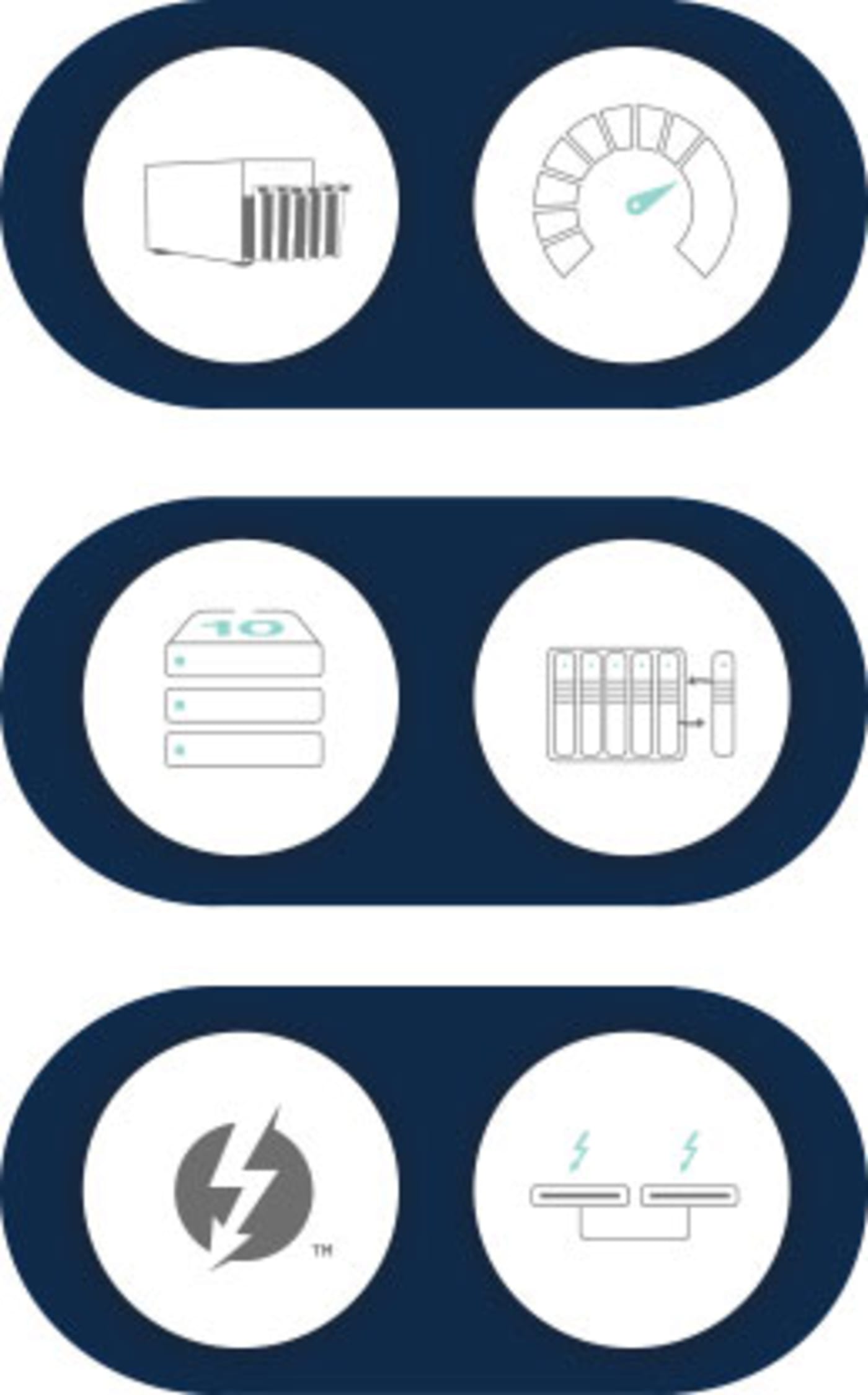 Workflow And Storage Solutions For Pros
Whether you're finishing and mastering, creating proxies or working with state-of-the-art VFX and AR, you need dependable tech that keeps pace with your demands. OWC workflow and storage solutions cover every angle, delivering processing speeds up to 2800MB/s1, capacity for all five levels of RAID, and bonus features like the freedom to daisy-chain and hot-swap. Use the chart to find the perfect match for your workflow and storage. View Chart