Rover Pro
Stainless steel housings feature 360-degree articulating wheels with non-marking rubber treads so you can take your Mac Pro where you want.
All Of The Travel, None Of The Floor Damage
Unique: Patent-pending design
Fast, toolless install: Hand-tightens in under 2 minutes
Easy travel: 360-degree articulating wheels
Smooth and silent: Non-marking soft rubber tread wheels with low friction bearings
Elegant: Highly polished stainless-steel matches the Mac Pro aesthetic
Protective: Vibration-absorbing silicone rubber pad preserves factory feet finish
Secure: Wheel stops prevent unintended movement
Quality: Built to be the best, backed with a Lifetime Warranty
Ingenious Wheel Design
The OWC Rover Pro is the innovative mobility solution for the 2019 Mac Pro. Its patent-pending design can take your Mac Pro from "wheels on" to "wheels off" in under two minutes. This engineering marvel will have your Mac doing the locomotion for less—saving you time and money vs the factory wheel kit.
Easy, Toolless Install
No tools, no hassle. Just place your 2019 Mac Pro's factory feet into the Rover Pro's polished stainless-steel housings and secure them by hand with a few twists. When you're done moving around, the Rover Pro makes it just as quick and easy to convert back to the factory feet for stationary use.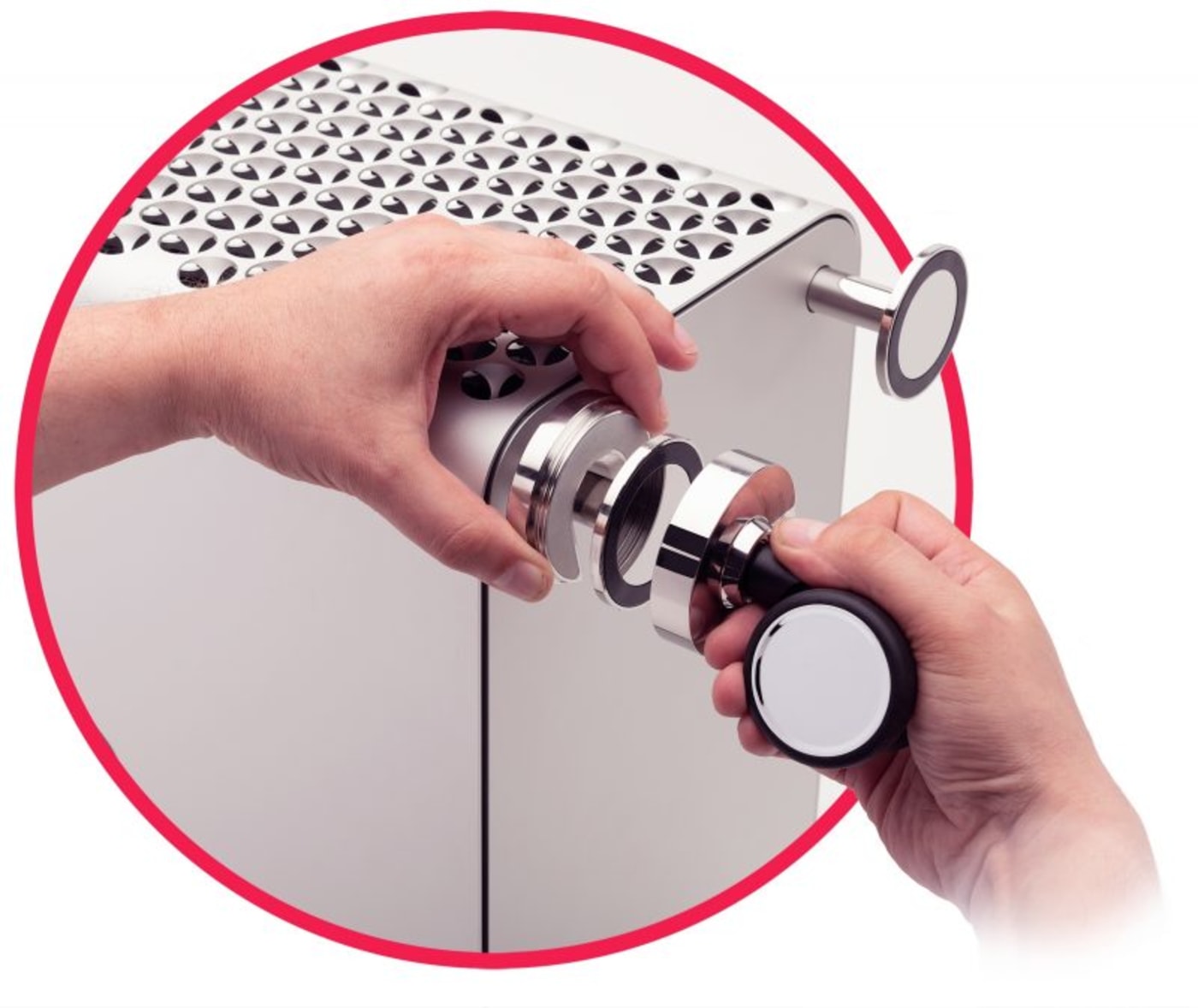 Smooth, Silent, Safe
Industrial strength, soft rubber tread wheels let you move your 2019 Mac Pro silently and effortlessly on any surface. 360-degree articulating wheels and low friction bearings serve up all of the traction at a fraction of the factory price. Pull it across the studio, rotate it under your desk for convenient port access… the Rover Pro lets you glide your Mac Pro to where you want while safely preserving floor finish.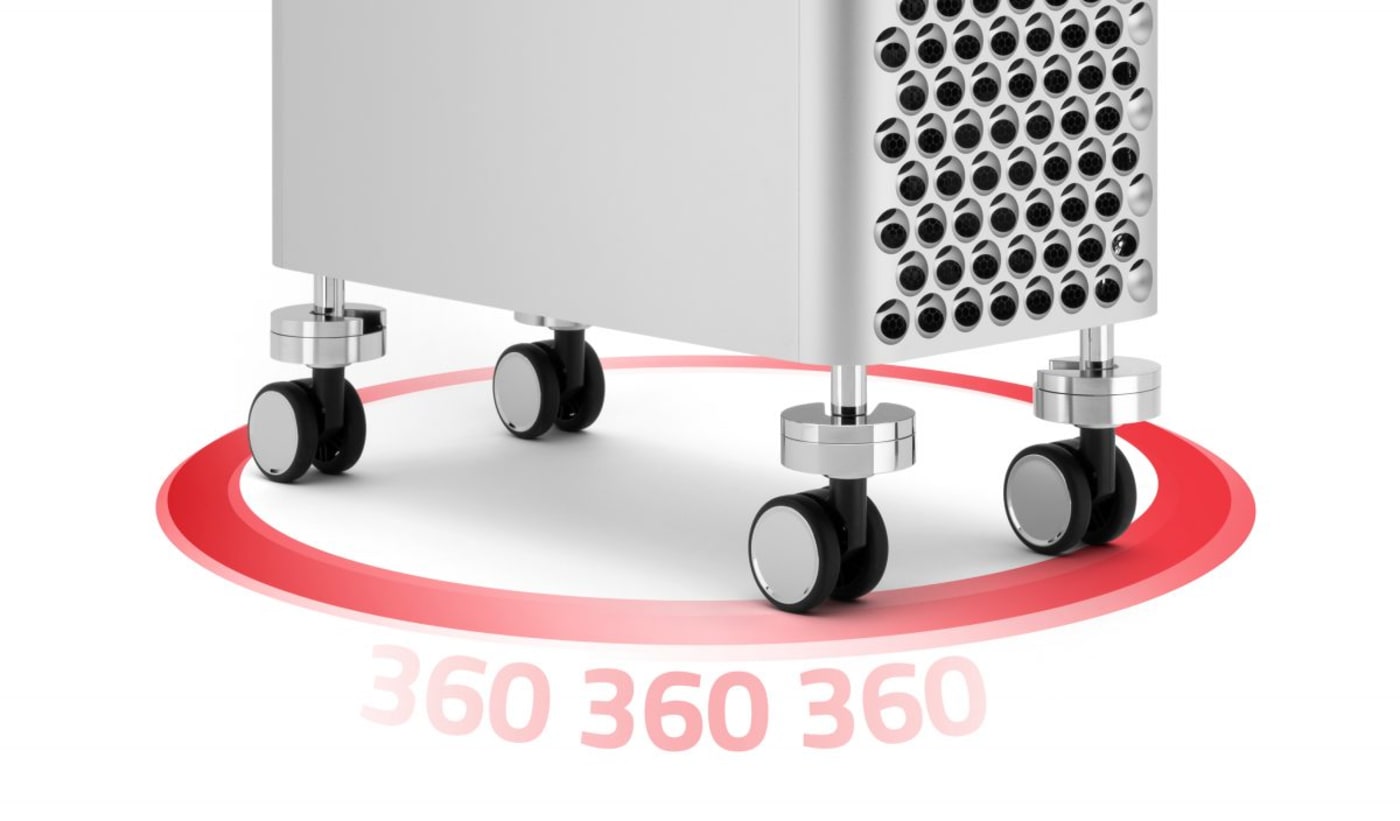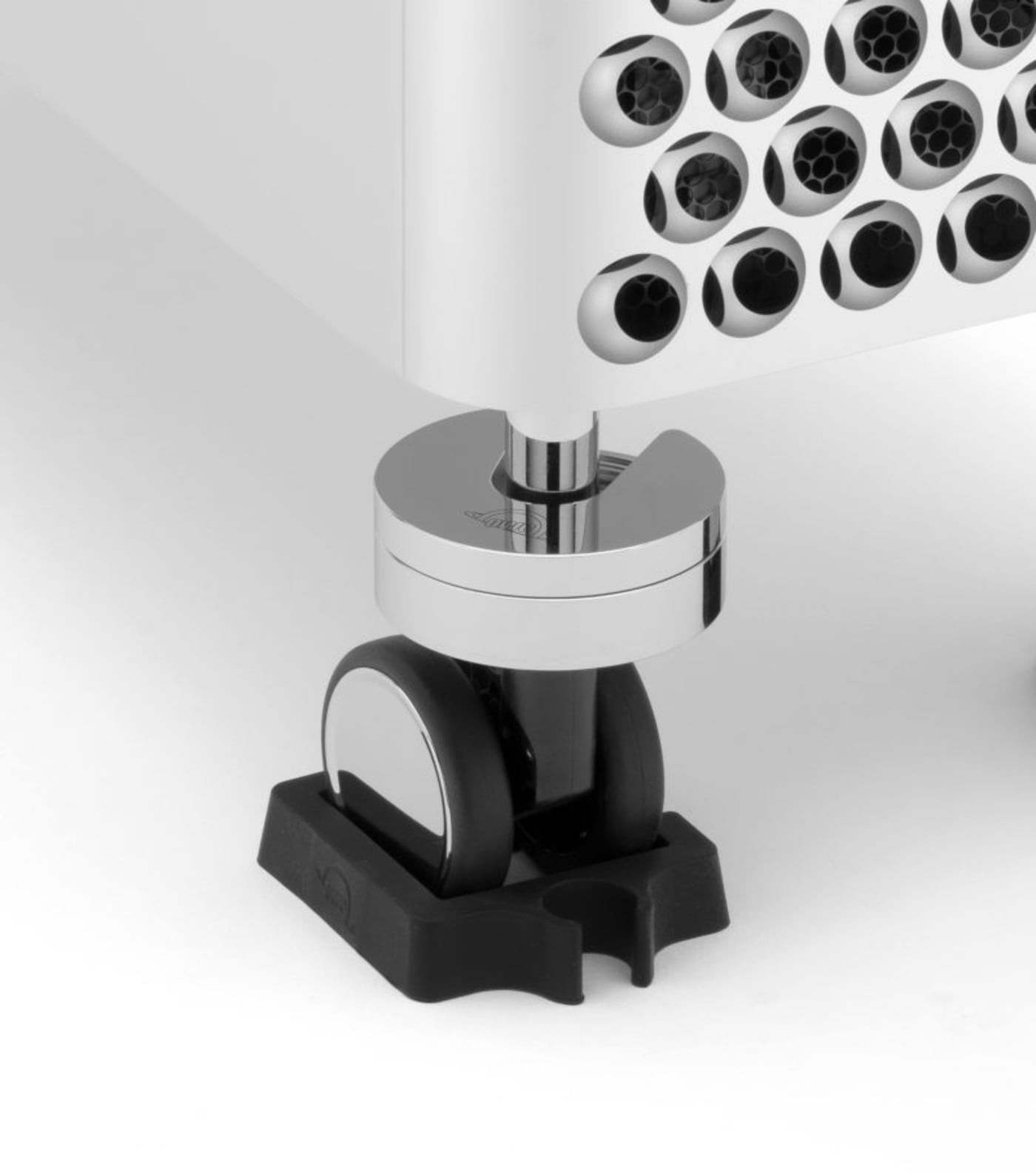 Stays In Place
This wheel kit can roll and secure the 2019 Mac Pro on any surface. Innovative wheel stops are included to prevent unintended movement. The stops conveniently clip to the casters when not in use, so they're immediately ready to help you get the job done when you need them.