Multi-Mount
Allows you the freedom to install up to two additional HDDs and/or SSDs into larger drive bays in order to meet your data storage and backup needs.
Designed To Keep Drives Cool And Quiet
Made of heat dissipating aircraft grade aluminum brackets, the OWC Multi-Mount's "open air" design provides maximum air flow to keep various combinations of 2.5-inch and 3.5-inch attached drives running cool.
By employing unique hard rubber dampeners to cushion the contact between drives and the computer case, the OWC Multi-Mount reduces vibration and noise transferred through the case by mechanical hard drives. Additionally, this "floating rubber suspension" protects drives from impact shocks delivered to the case as well as potentially extending hard drive use life by reducing vibrations that can cause hard drive failure.
Looking To Add More Storage?
With this set of high-quality powder-coated aluminum brackets, you now have the freedom to install the drives you want, where you want them. Just place the drive on the bracket, attach it via the provided drive screws, and then attach the assembly onto the drive bay's brackets via the included bracket screws.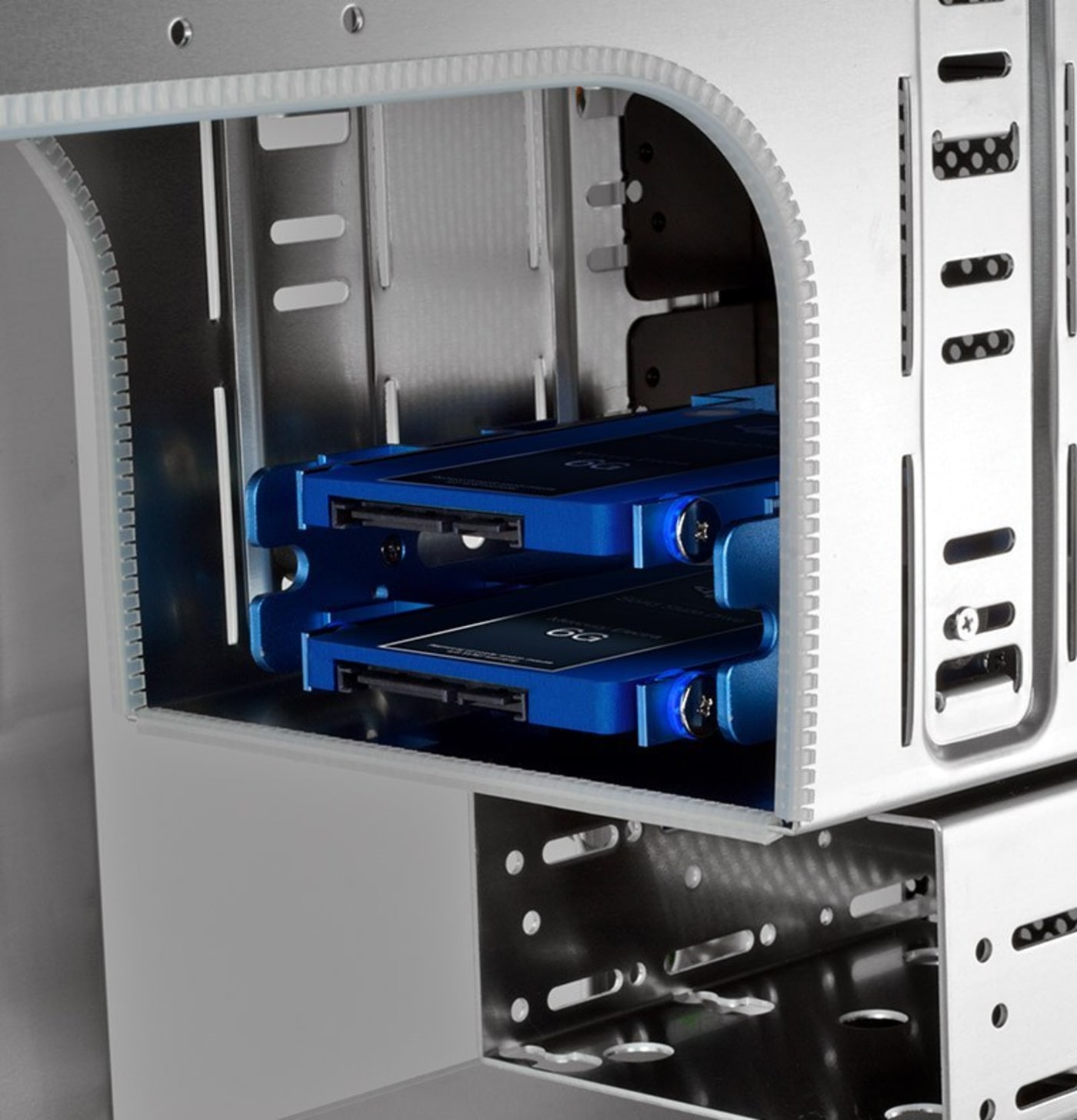 1. Adapter bracket(s) and screws will vary based on model purchased