Mount Pro
The OWC Mount Pro is one of the only comprehensive hardware solutions for custom tailoring internal storage to meet individual needs.
Add Any 2.5-inch HDD Or SSD To Your Mac Pro
While designed with the OWC Mercury brand SSDs in mind, the OWC Mount Pro 2.5 is the easiest way to add ANY 2.5-inch Hard Disk Drive or Solid State Drive to your Mac Pro.
The powder-coated aluminum and open design assists in heat dissipation while the blue color not only looks sharp, but allows you to tell at a glance which bays contain 2.5-inch form factor drives.
Installation Is Easy To Do
Installation is a breeze. Simply attach your 2.5-inch drive to the bracket using the four included hard drive mounting screws and swap with an existing 3.5-inch drive tray. The OWC Mount Pro perfectly aligns the SATA connection from your 2.5-inch drive into the back plane SATA ports on the Mac Pro.
Note: Not for use with Mac Pro models released in 2006, 2007, or 2008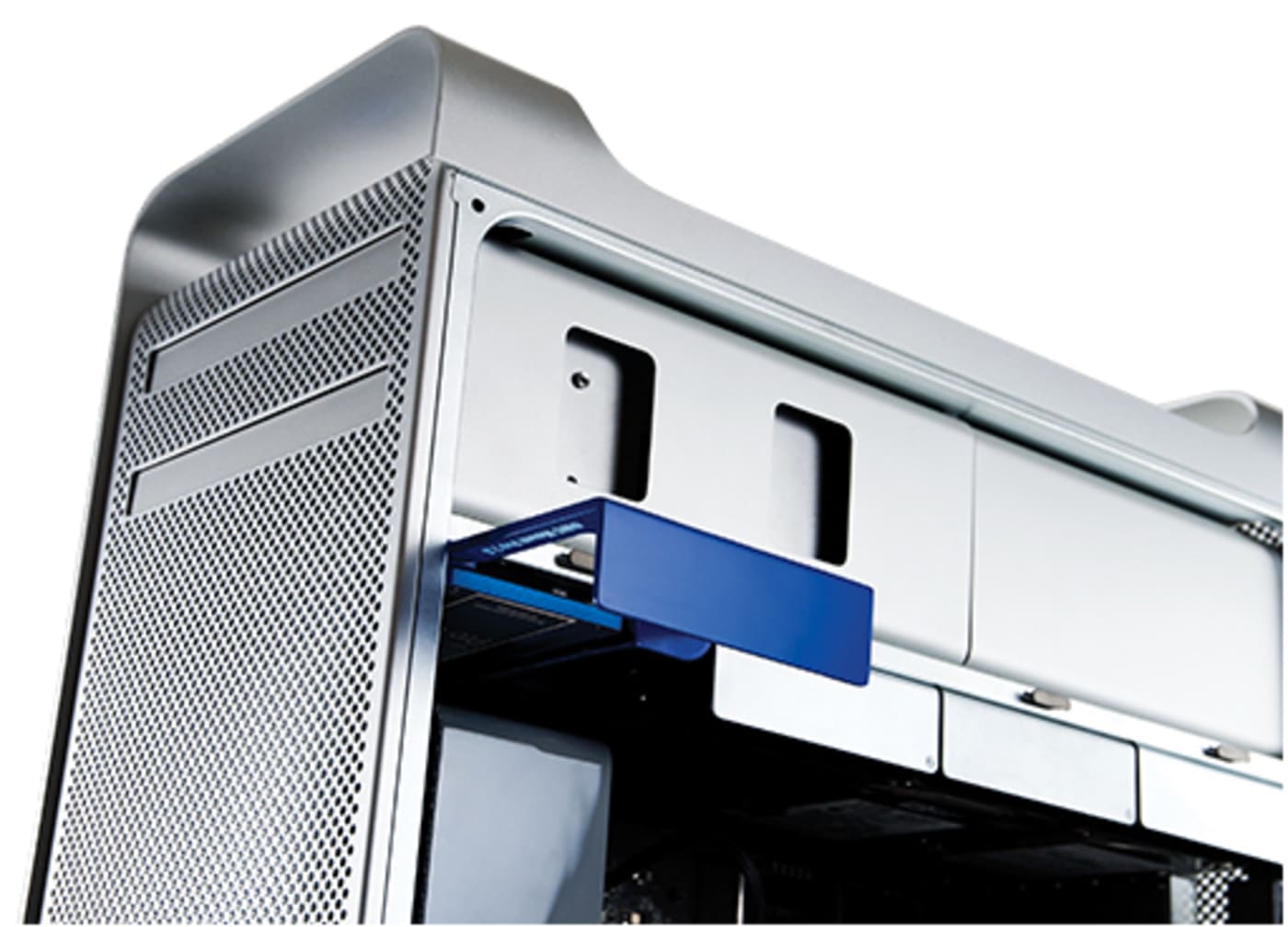 Phillips #00 driver recommended. May work with Phillips #0 drivers as well.