Mercury Elite Pro Quad
Mercury Elite Pro Quad is the ideal four-bay enclosure for content workflows where speed, capacity, performance, and flexibility are paramount.
The Flexibility Of USB-C
The Mercury Elite Pro Quad's powerful USB-C interface delivers 10Gb/s1 USB 3.1 Gen 2 bandwidth and works with any USB-C or Thunderbolt 3 equipped Mac or Windows PC. Simply connect the Mercury Elite Pro Quad via the included USB-C cable to experience next-level performance. If your computer doesn't feature USB-C connectivity, the included USB-C to USB-A cable brings backward compatibility for machines with legacy USB ports.

Up to 80TB
Up to 947MB/s1
RAID Ready or RAID Editions
Four universal drive bays for 2.5-inch and 3.5-inch drives
Up to 3 Year OWC Limited Warranty
Capacity Without Compromise
Compatible with 2.5-inch and 3.5-inch drives, the Mercury Elite Pro Quad's four universal drive bays let users pack up to a massive 80TB of storage. With this level of capacity and drive flexibility, you will not have to compromise when it comes to your storage.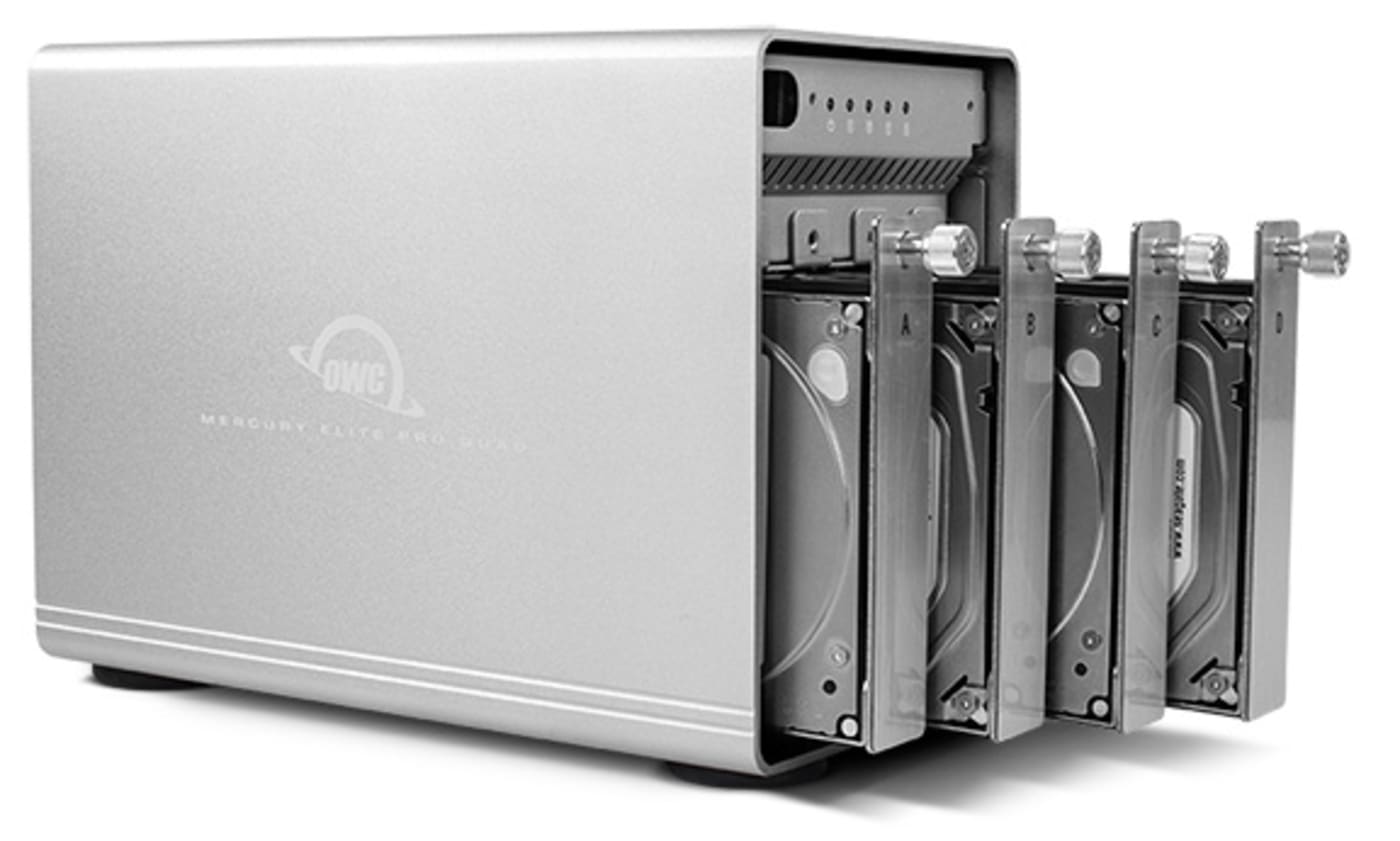 Includes SoftRAID: Easy and Complete Drive Management
Now you can maximize disk space, get the fastest access speeds, and protect against disk failure with Plug and Play simplicity. SoftRAID's easy setup makes it a breeze to create RAID volumes by helping you through the entire process. Just decide what you're using your RAID volume for and how much space to allocate to it. It's that simple to create your preference of speed and/or redundancy attributes of your data volume.

OWC enclosures ship with the XT version of SoftRAID. SoftRAID XT and Lite XT are fully featured and designed to only work with OWC solutions. Learn More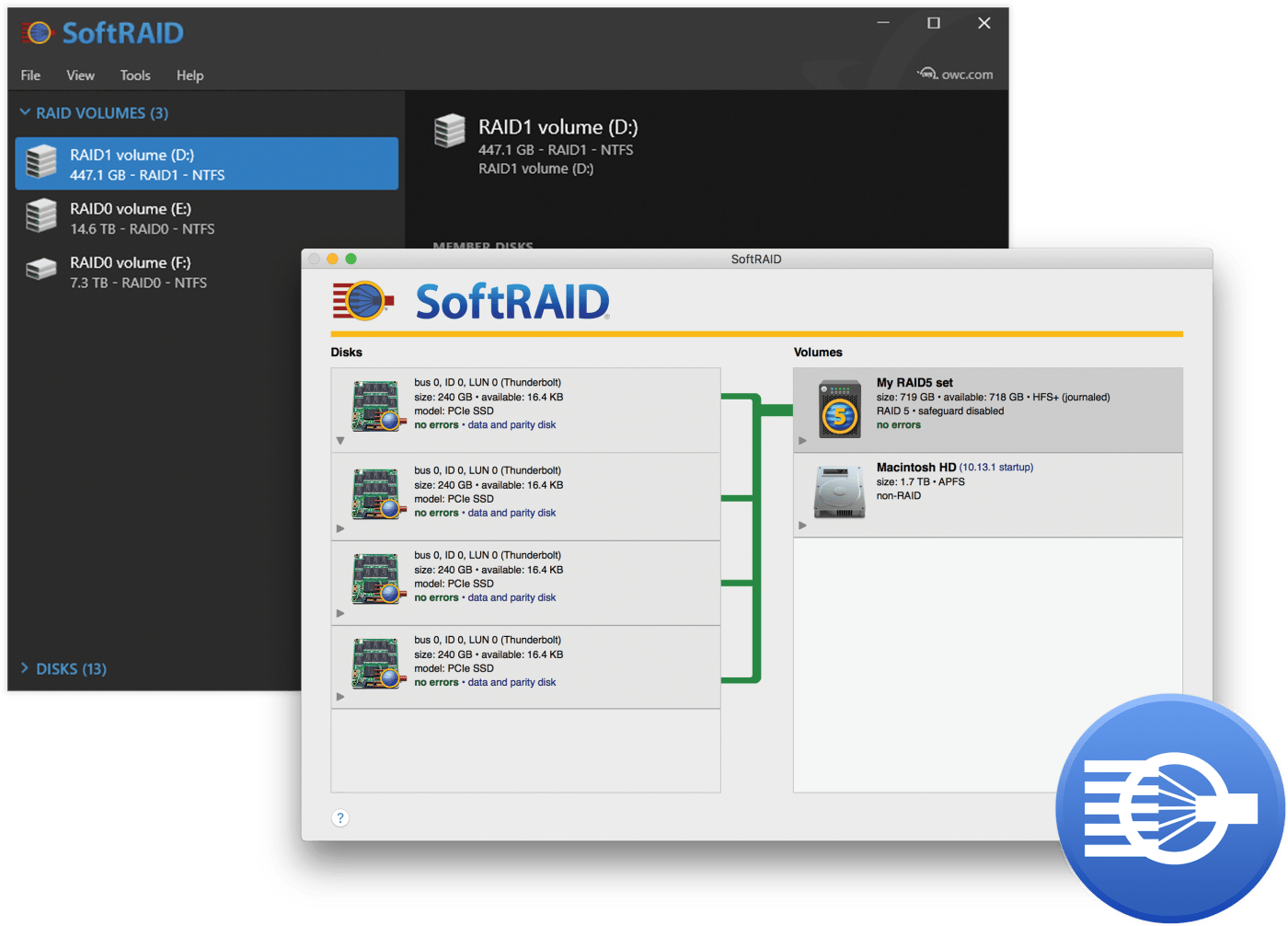 SoftRAID Lite XT for Windows and SoftRAID XT and Lite XT for Mac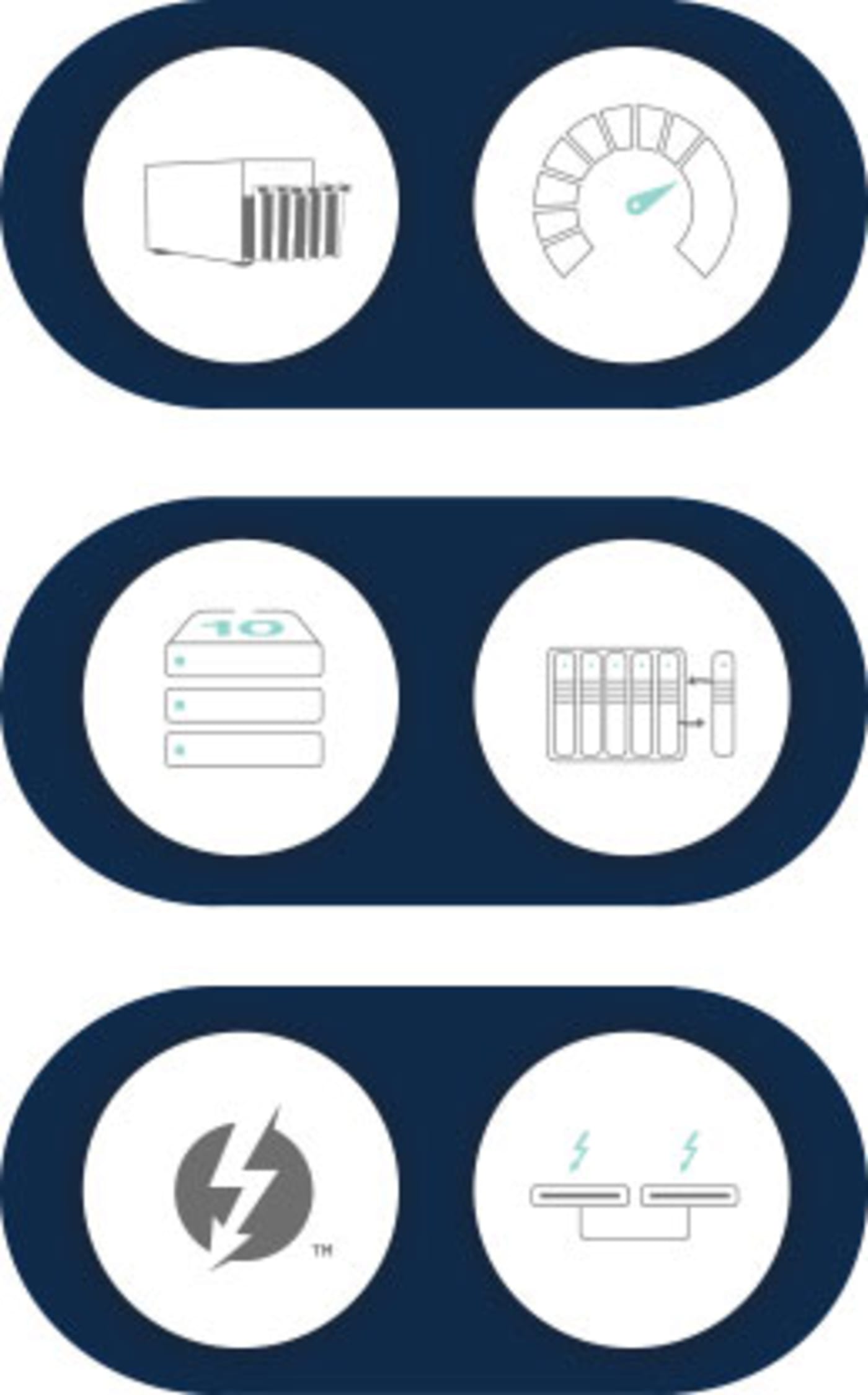 Workflow & Storage Solutions for Pros
Whether you're finishing and mastering, creating proxies or working with state-of-the-art VFX and AR, you need dependable tech that keeps pace with your demands. OWC workflow and storage solutions cover every angle, delivering processing speeds up to 2800MB/s1, capacity for all five levels of RAID, and bonus features like the freedom to daisy-chain and hot-swap. Use the chart to find the perfect match for your workflow and storage. View Chart

Designed for Professionals
Every detail was considered when designing the Mercury Elite Pro Quad. Built with a heat-dissipating aluminum enclosure, a whisper-quiet fan, and vibration-absorbing feet, the Mercury Elite Pro Quad runs cool and quietly, making it ideal for noise-sensitive environments. Front-facing LEDs provide an instant drive-activity snapshot, while the front panel access lock keeps your drives safe. You can even secure the entire drive with the rear-mounted Kensington compatible lock slot. On top of that, drive-equipped models undergo OWC's multi-hour drive "burn-in" performance certification procedure to ensure that your drive arrives operating properly and ready to perform.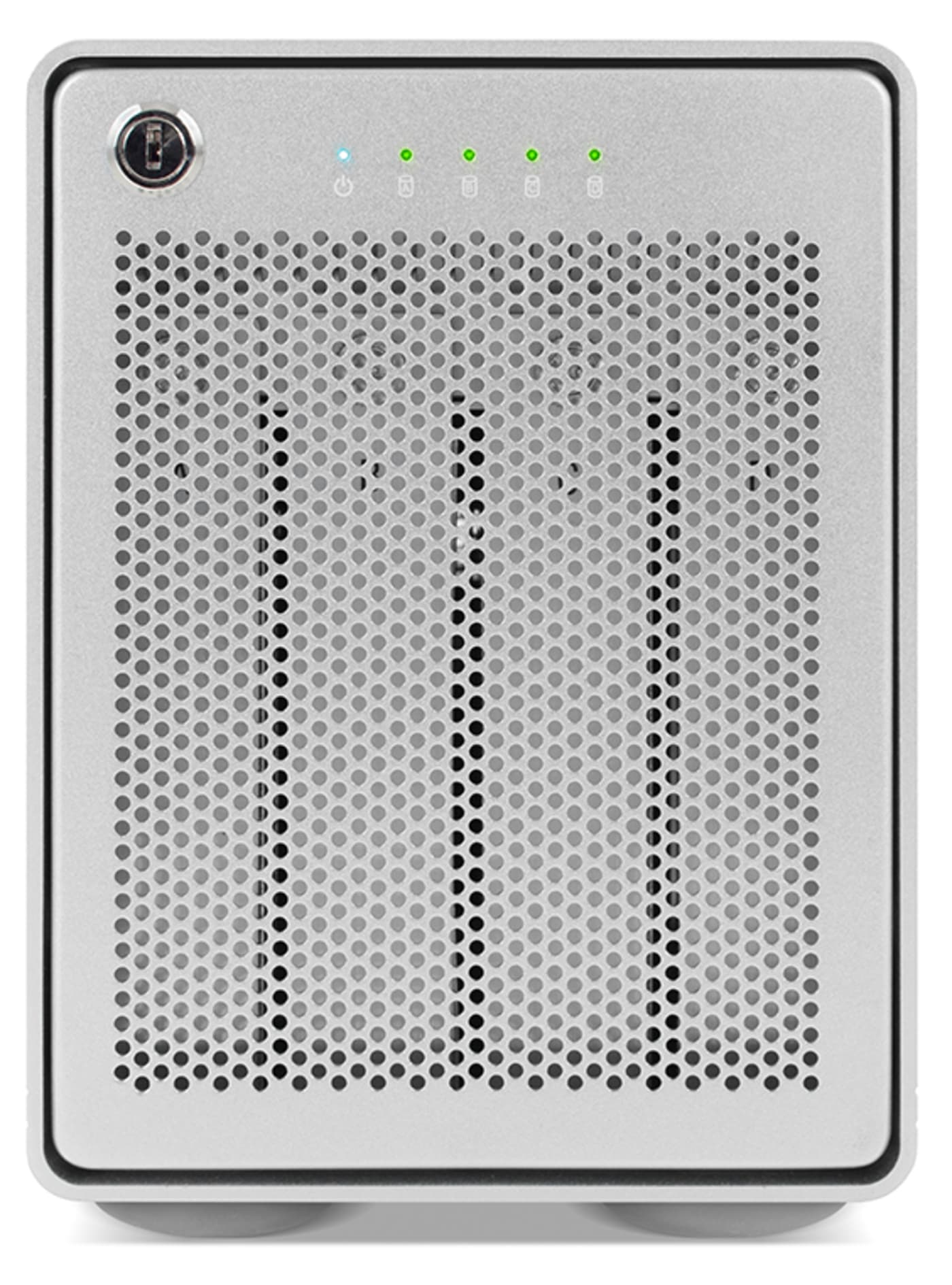 Front panel lock
Drive status LED indicators
4 universal drive bays supports 2.5-inch and 3.5-inch drives
Vibration-absorbing non-skid feet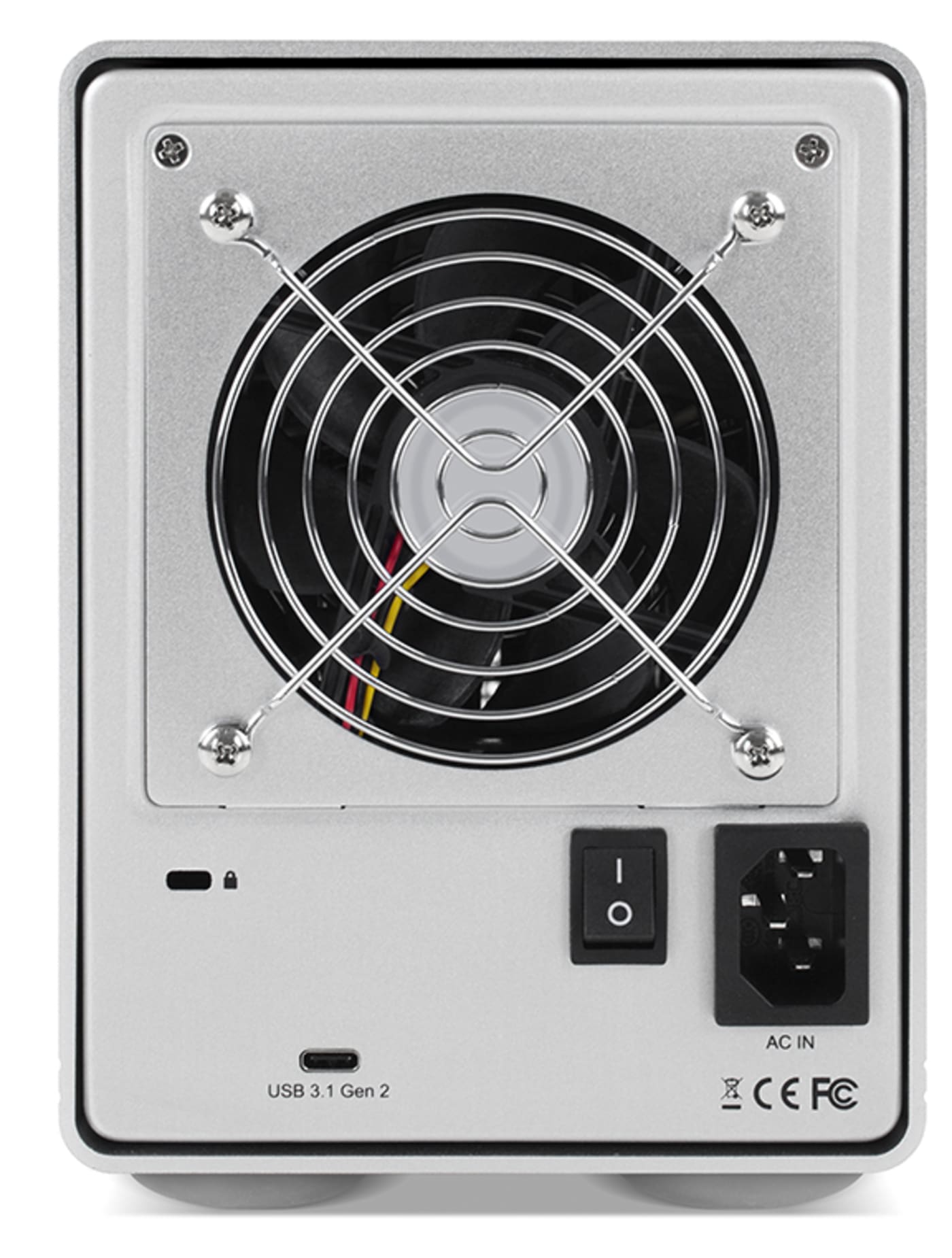 Security lock
Whisper-quiet fan
AC power input
USB 3.1 Gen 2 (USB-C) port (up to 947MB/s)
Actual performance may vary depending on host computer, environment, and use conditions.
3 Year OWC Limited Warranty for Hard Drive solutions. 1 year OWC Limited Warranty for enclosure only.