Express 4M2
Four M.2 SSD bays with pure adrenaline inducing Thunderbolt 3 performance.
Pint-sized Powerhouse
Small in stature. Big on capability. The OWC Express 4M2 is ready to serve with four easy-to-access M.2 NVMe SSD slots customizable for any workflow with vibration damping feet that allow for vertical or horizontal orientation. Install up to 32TB of capacity and experience up to 2800MB/s of mind-bending performance via Thunderbolt 3. The Express 4M2 is an amazingly small digital workhorse with world-renowned OWC quality and award-winning support built in.
Ingest and duplicate dailies at breakneck speeds, work with higher resolutions, smoothly scrub through demanding timelines, and plow through thousands of photos with ease. The OWC Express 4M2 is one seriously fast drive to have by your side to take your digital capabilities to a new level.

Built Smaller And Faster From Input By Pros Like You.
The OWC Express 4M2 is designed with superior ease-of-use in mind. We worked with award-winning creatives and listened to the kudos they heaped onto the OWC ThunderBay mini, and we put all that shared knowledge to good use when we set out to build the next-gen Thunderbolt 3 multi-bay drive. The result is the 57% smaller and 2.5x faster OWC Express 4M2.
It's smaller and easier to fit into your workflow, studio and on stage. It's faster with four easy-access M.2 slots so you can swap, upgrade or expand your Express 4M2 to configure and reconfigure it to serve any project need.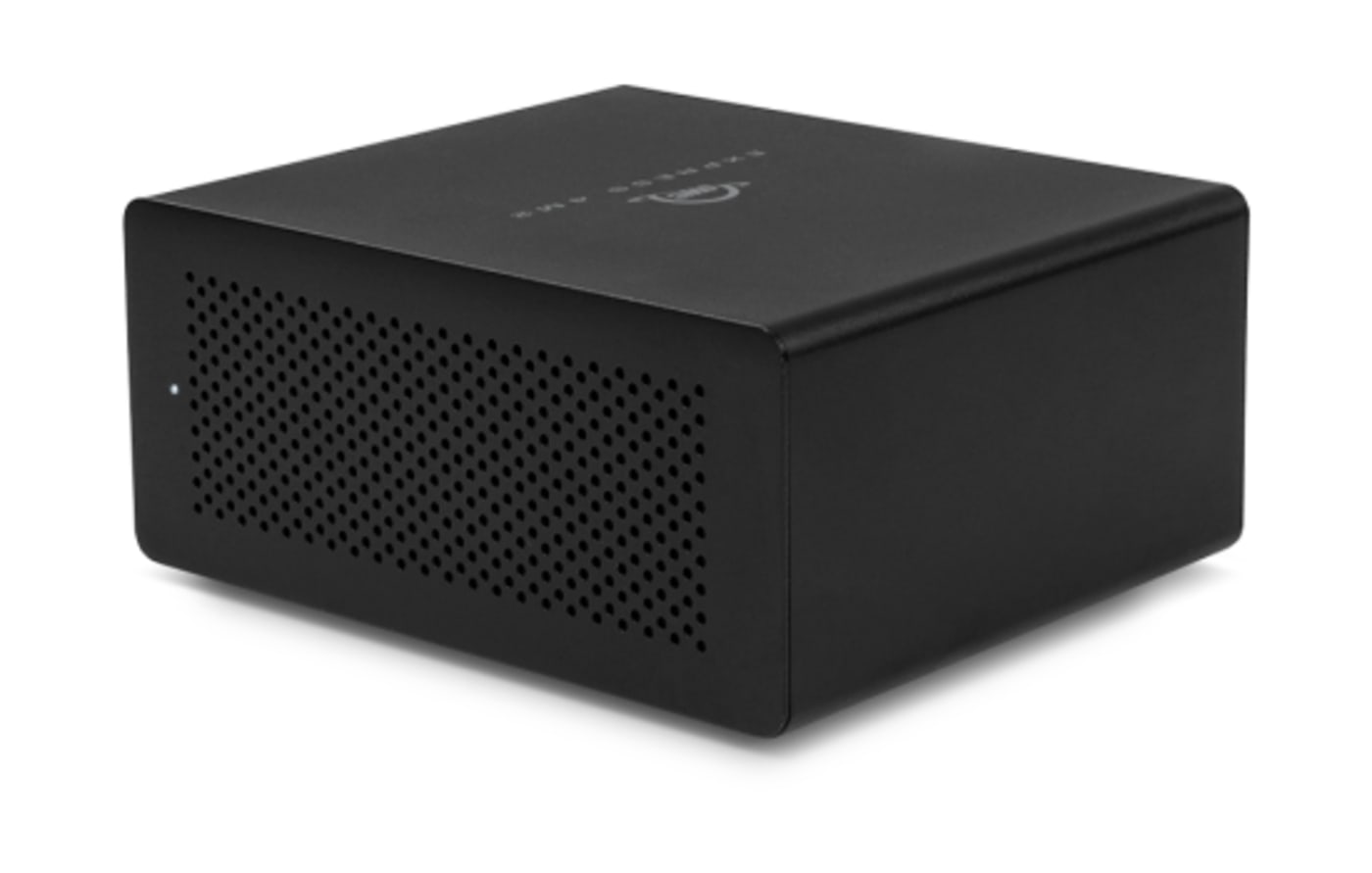 Game-changing NVME SSD Performance
NVMe (Non-Volatile Memory Express) is a hyper-efficient communications interface protocol built from the ground up to properly take advantage of SSD technology and high-performance connection buses like PCIe. The result is exponentially faster and efficient SSD storage, and the OWC Express 4M2 has room for four NVMe SSDs.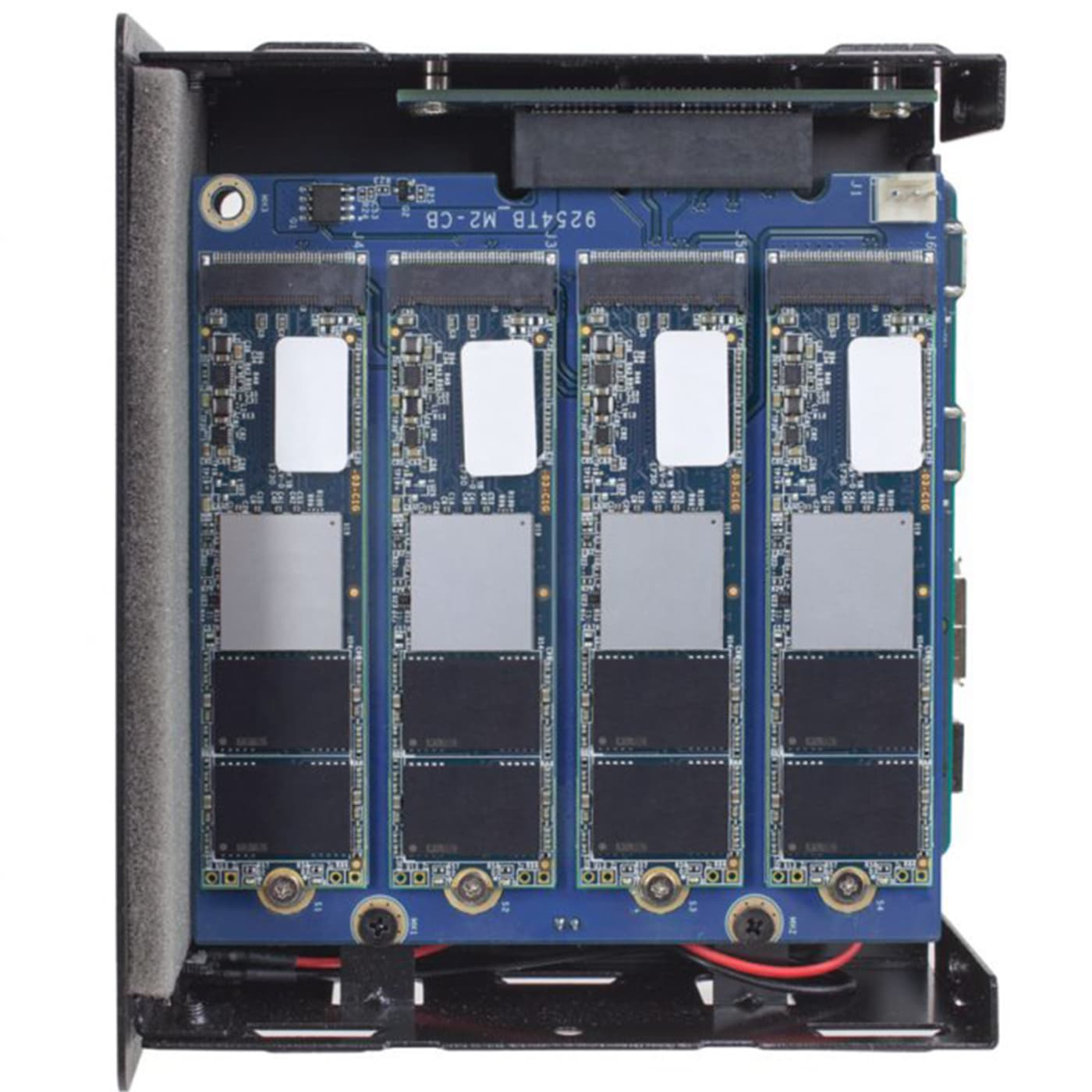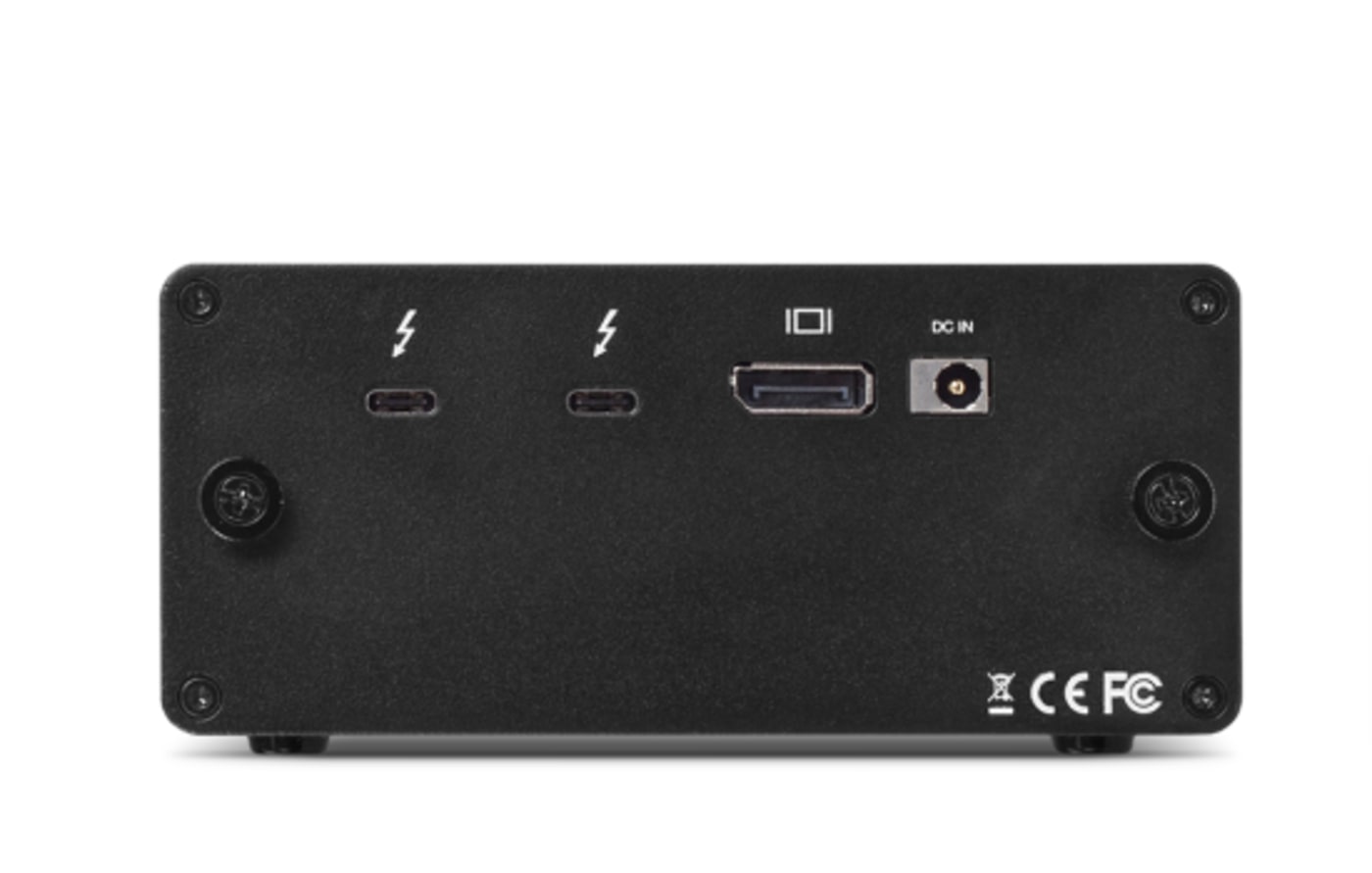 Displayport
Display connection flexibility is yours with a convenient DisplayPort located right on the rear of the OWC Express 4M2. There's no need to worry about adapters or extra long cables. Just plug your display directly into the Express 4M2 and you're all set.

Multi-drive
The OWC Express 4M2 comes equipped with OWC SoftRAID which provides the amazing capability to RAID across multiple drive enclosures. You can also add more Express 4M2 drives to your storage pool using Windows Storage Spaces. Configure and reconfigure your storage however you need by combining multiple OWC Express 4M2 drives together on Mac and Windows.


Includes SoftRAID: Easy and Complete Drive Management
Now you can maximize disk space, get the fastest access speeds, and protect against disk failure with Plug and Play simplicity. SoftRAID's easy setup makes it a breeze to create RAID volumes by helping you through the entire process. Just decide what you're using your RAID volume for and how much space to allocate to it. It's that simple to create your preference of speed and/or redundancy attributes of your data volume.

OWC enclosures ship with the XT version of SoftRAID. SoftRAID XT and Lite XT are fully featured and designed to only work with OWC solutions. Learn More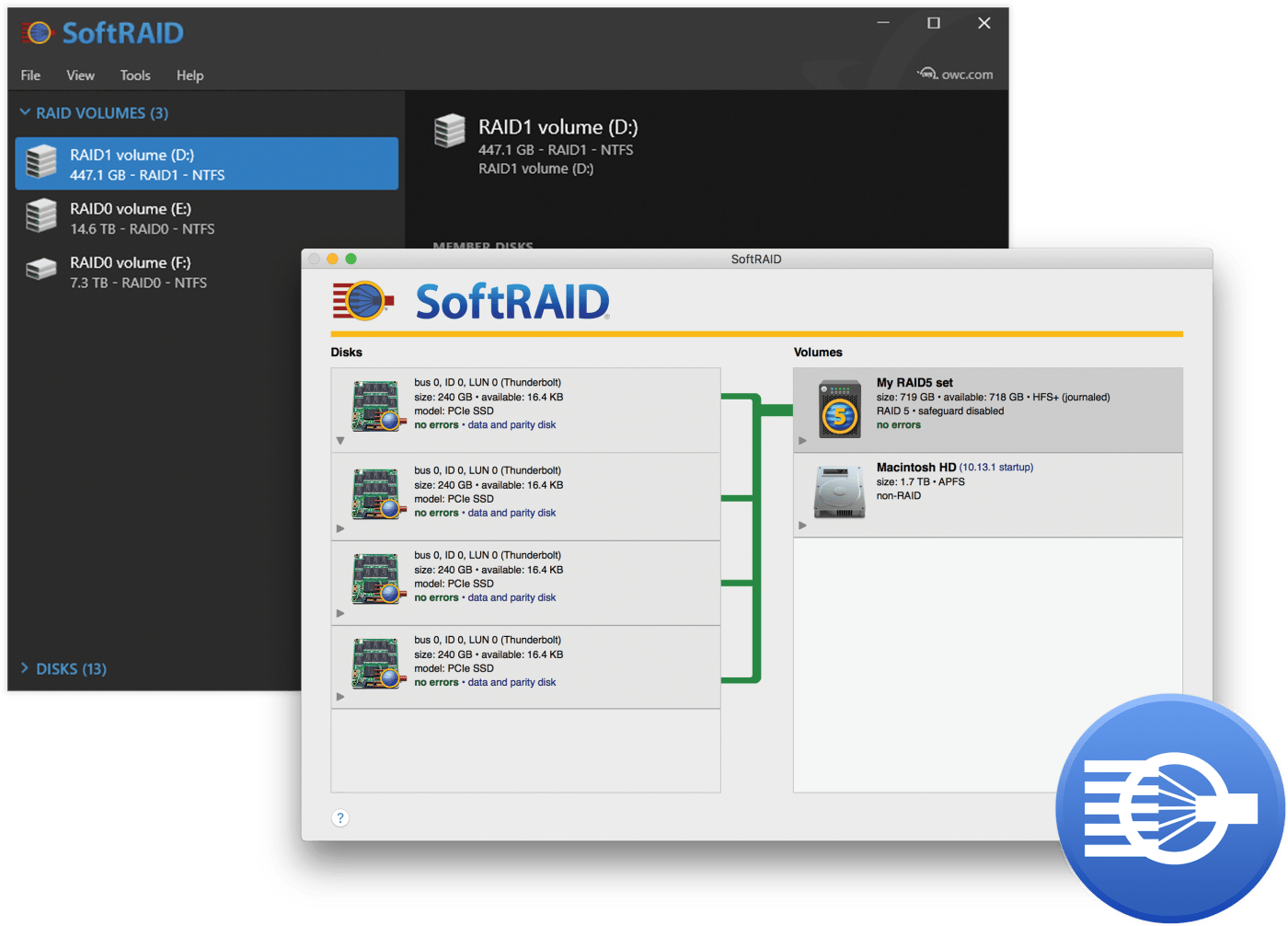 SoftRAID Lite XT for Windows and SoftRAID XT and Lite XT for Mac
Workflow And Storage Solutions For Pros
Whether you're finishing and mastering, creating proxies or working with state-of-the-art VFX and AR, you need dependable tech that keeps pace with your demands. OWC workflow and storage solutions cover every angle, delivering processing speeds up to 2800MB/s1, capacity for all five levels of RAID, and bonus features like the freedom to daisy-chain and hot-swap. Use the chart to find the perfect match for your workflow and storage. View Chart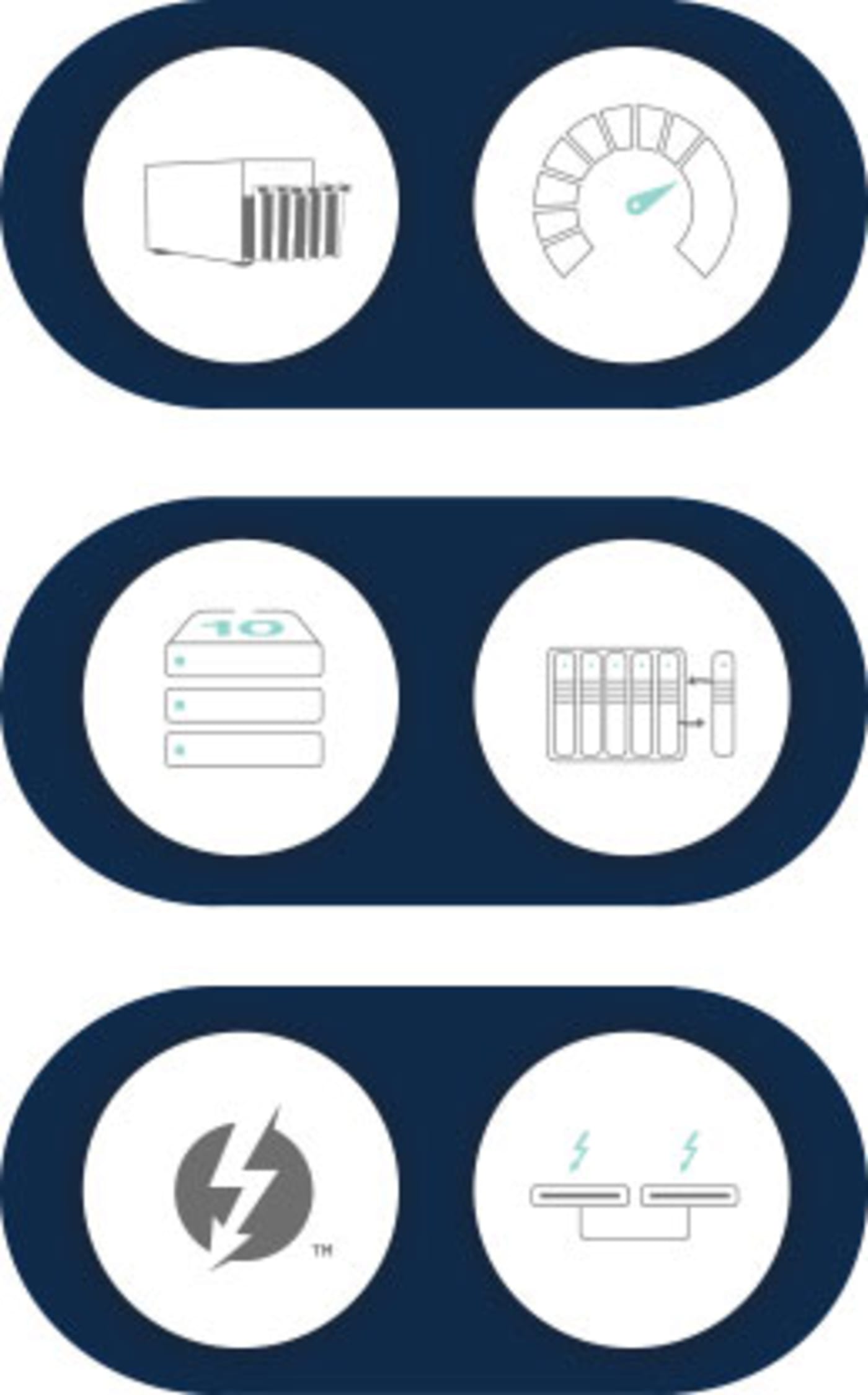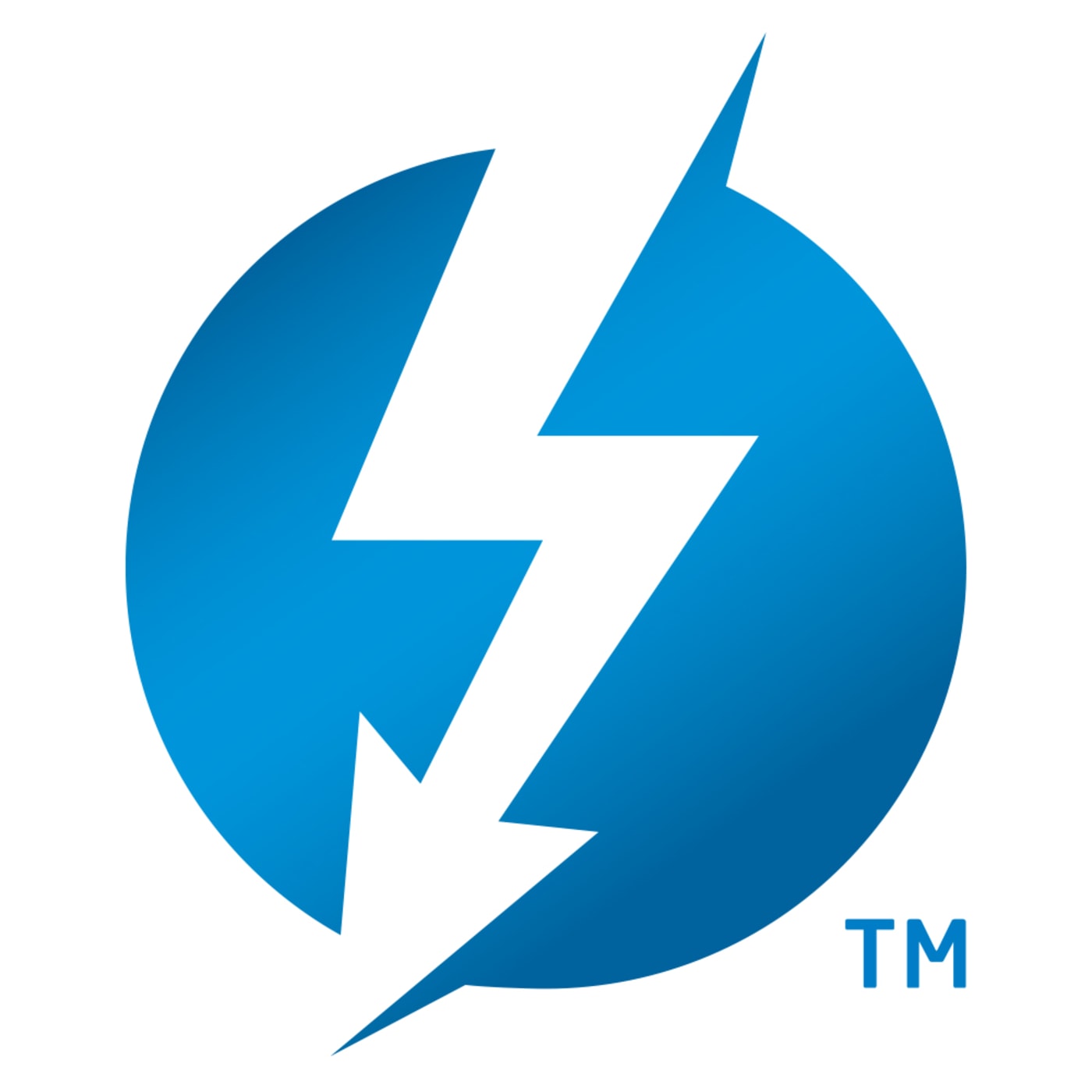 Connect To Thunderbolt And Thunderbolt 2 Systems With Ease
The OWC Express 4M2 is fully backward compatible with Thunderbolt and Thunderbolt 2. Utilize Thunderbolt 3 performance to work at full speed, and step back to Thunderbolt or Thunderbolt 2 whenever connectivity compatibility is needed for your workflow. Add a Thunderbolt 3 (USB-C) to Thunderbolt 2 Adapter along with the appropriate Thunderbolt cable, and you're all set.


Pro-tips: Daisy-chaining With Thunderbolt Devices
With the ability to run up to six devices per port, Thunderbolt ports amplify your laptop or desktop with peripheral power. Learn the basics of daisy-chaining Thunderbolt devices for maximum performance in this handy infographic. View Infographic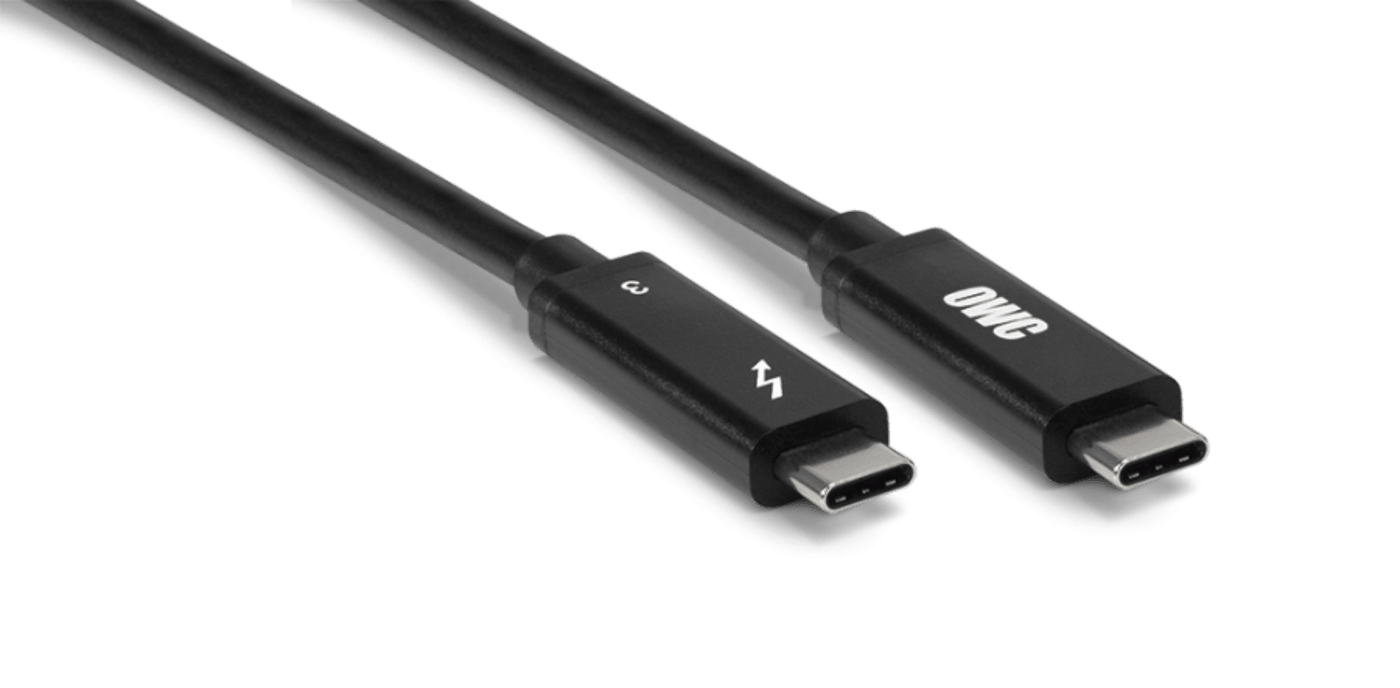 OWC Thunderbolt 3 Cable
OWC Express 4M2 comes with an OWC Thunderbolt 3 cable which is Thunderbolt certified for Mac and Windows, with additional 0.5 meter to 2.0 meter lengths available separately.

Actual performance may vary depending on host computer, environment, and use conditions.
SSDs using 512b sector sizes require macOS 10.13 or later
Does not support Dual-Mode DisplayPort (DP++). Adaptable to HDMI, DVI, and VGA via active adapters. Supports Multi-Stream Transport (MST), although MST is not currently supported by macOS.
Some Samsung drives may require a firmware update to work with the Express 4M2. Samsung 970 EVO drives must use version 2B2QEXE7 or later, while 970 EVO+ drives must use 2B2QEXM7 or later. See Samsung.com for more information.