Aura Pro NT
Upgrade the internal storage of your 13-inch 2016-2017 MacBook Pro (non-Touch Bar) up to 16x the space as the original Apple factory drive.
The Capacity To Do More
Spacious: Store and access all your data with up to 16x more capacity vs factory-installed drive options

Pro Level Performance: Up to 2720MB/s1 for faster A/V workflows, back-ups, app/gaming load times, system responsiveness, and more
Advanced Technology: The latest flash management design for the highest reliability, the best performance and incredible longevity
Complete: Includes tools for easy DIY install
Turbo Charge Your Machine
Your 2016-2017 13-inch non-Touch Bar MacBook Pro's factory SSD has served you well. But today's apps and OS updates require more install space. Video and photo resolutions are increasing, making files bigger. By the time you toss in your music, emails, and other aspects of daily digital life, your drive is nearly full… or will be soon. You're left with two undesirable choices: deleting older files so you don't max out your drive's capacity or replacing your trusty machine.
The best choice you can make to give your MacBook Pro the capacity to do more is to upgrade it with the Aura Pro NT. With up to 16x more space over factory drive options, this high-performance SSD will keep your Mac running optimally for years –– at a fraction of the cost of buying a new model –– while keeping all your settings just the way you like them.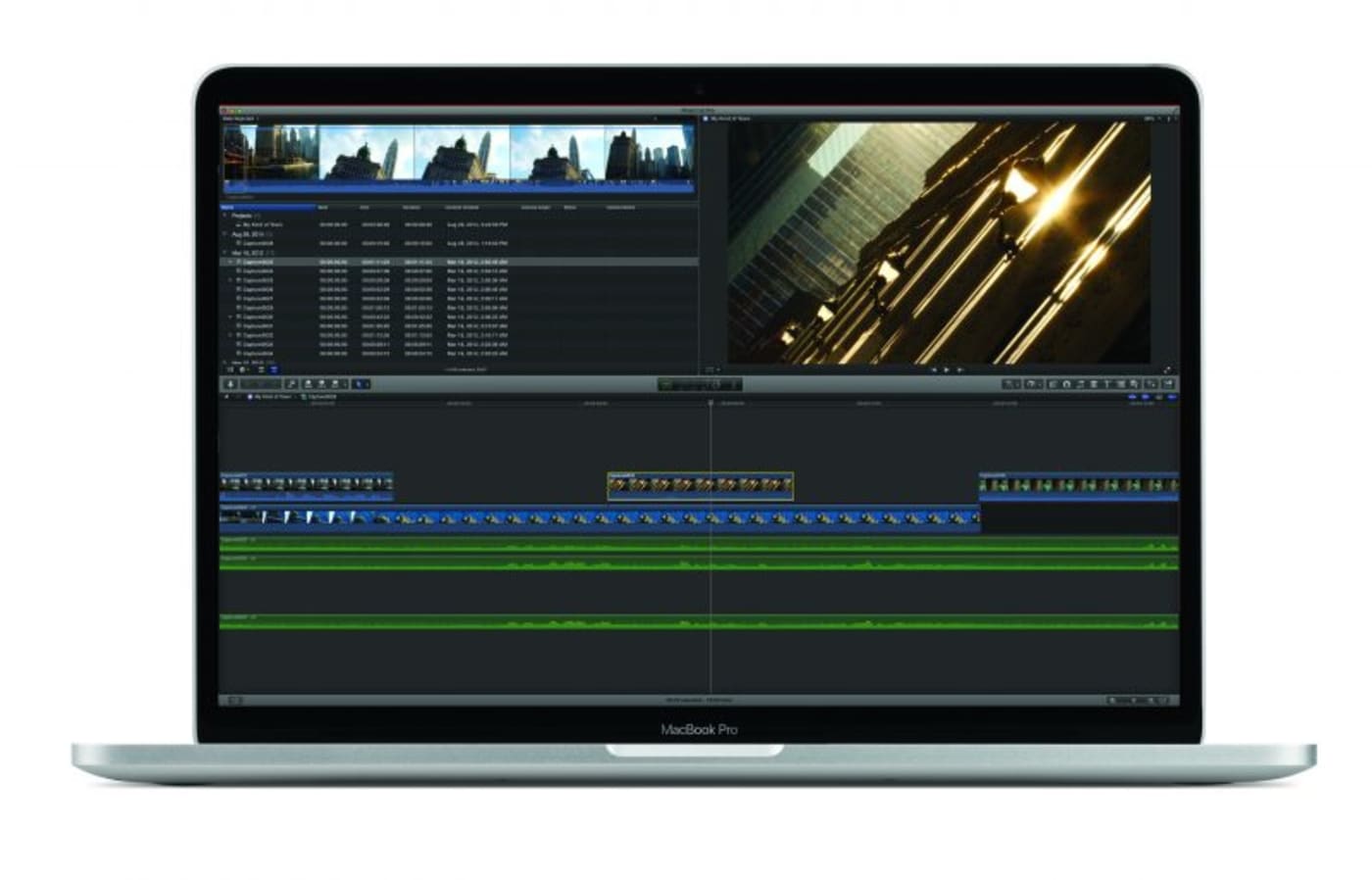 Uncompromised Performance
Sure, you can continue to use that small capacity factory SSD by supplementing it with an external drive or cloud storage. But to do so, you'll suffer significant performance compromises, including lower throughput, higher latency, and misplaced files. The Aura Pro NT makes your MacBook Pro work for you… not the other way around. It puts all your Lightroom catalogs, audio sample libraries, 4K video footage, and games at your fingertips for immediate access with consistently incredible performance.

A Continued History Of Innovation
The Aura Pro NT joins the broadest lineup of SSD upgrades offered for Apple laptops. Beginning with the world's first MacBook Air SSD in 2010, the Aura name has been synonymous with innovative engineering that delivers the highest performance and reliability available today. The Aura Pro NT's advanced flash management and SLC caching technologies continue the leadership lineage; enabling you to rip through production-level audio, design, and photography workflows, or just everyday file transfers/backups at speeds of up to 2720MB/s.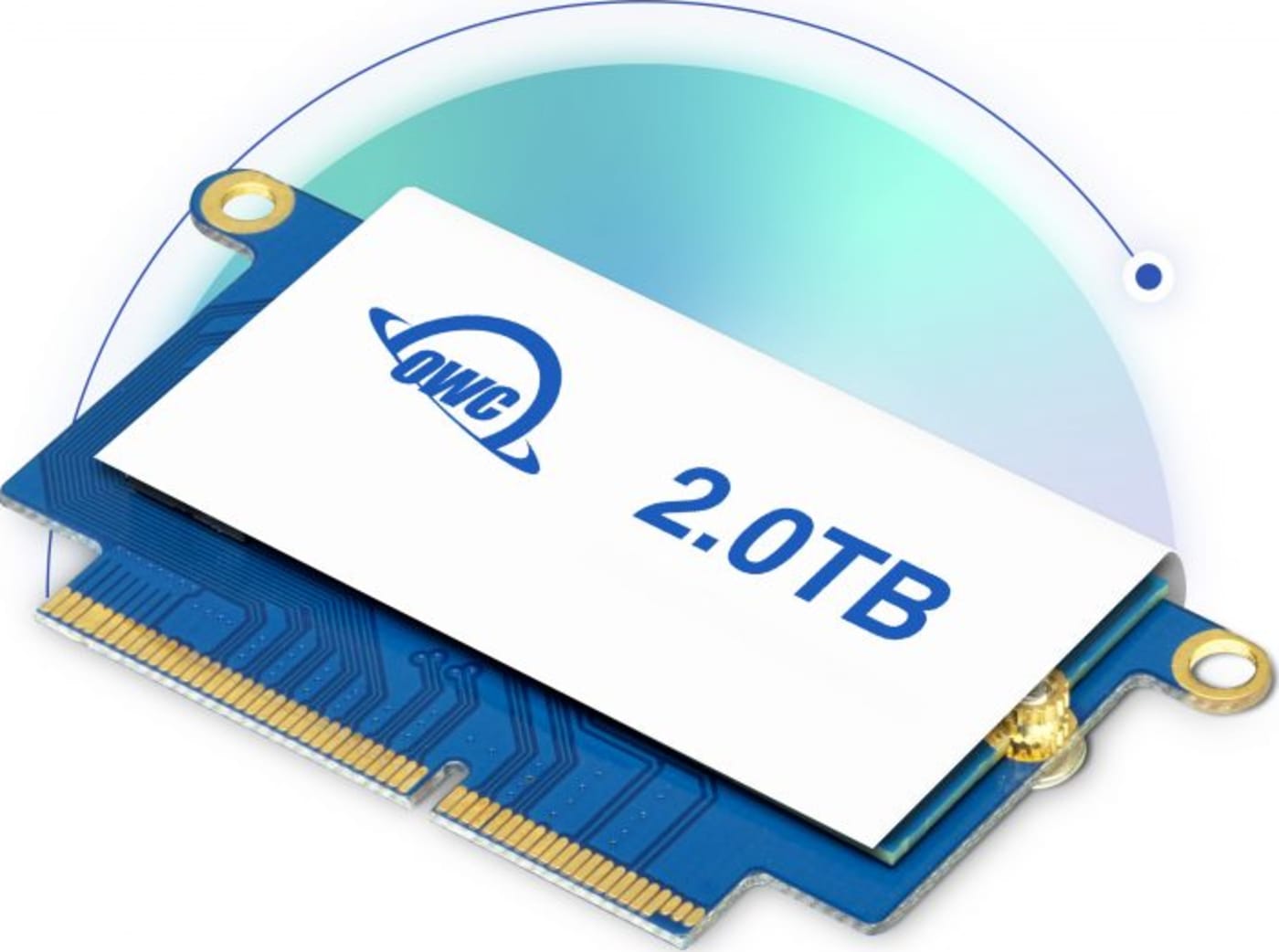 A Complete Solution
In true OWC fashion, we include installation tools and a how-to help guide, so the Aura Pro NT comes with everything you need to quickly upgrade your MacBook Pro. Do it all in just a few easy steps:
Create a Time Machine backup of your OS and files on an external drive
Install the Aura Pro NT into your machine
Use Internet Recovery to install macOS
Use Migration Assistant to transfer data from the external drive backup to the Aura Pro NT
And, if you run into any issues, our award-winning support team is just a phone call or chat away.
Store From Minutes To Millions
All the features and "technospeak" of an SSD upgrade doesn't mean a thing if you don't know how much of a particular file type it can hold. For every 1TB of Aura Pro NT drive capacity, you can store up to: 200,000 photos, 250,000 standard quality songs, 38,000 high quality songs, 200 high-definition movies, 1330 minutes of GoPro 4K footage, or 4.3 million MS Office documents.2

Up to 2720MB/s sequential read/write (max) performance based on testing a 1.0TB OWC Aura Pro NT installed in a 13-Inch MacBook Pro (Mid-2017) running AJA System Test (4K-Full resolution, 64GB file size, 10bi
Storage examples for illustrative purposes only. Individual results may be different based on variety of factors including specific file size and format, settings, features, software and other factors. Storage estimates based on the following: 10-megapixel camera with 5MB image sizes 4-minute average 4MB MP3 songs 4-minute average uncompressed Apple Lossless (ALAC) songs 1080p HD videos with 5GB average file size 60FPS 24GB/hr 250KB average MS Office document file size 40GB average game sizes
 Sequential read/write (max) performance numbers are based on testing with TBD test on a TBD.