Aura Pro III
The fastest NVMe M.2 SSD solution for ultrabooks, notebooks, AIO computers, Chromebooks, mini PCs, and external drives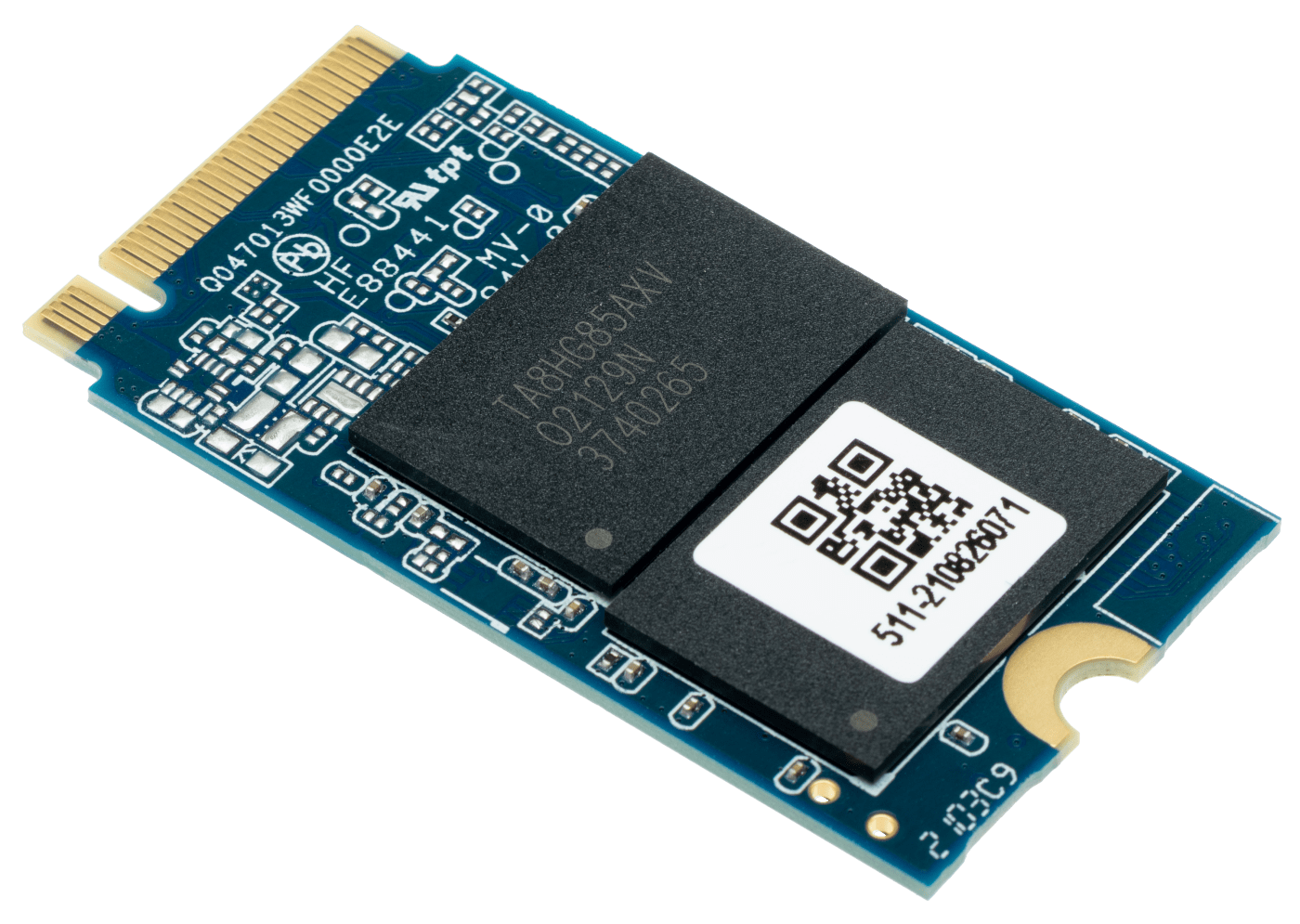 Highlights
Class leading performance: up to 2771MB/s1 for faster pro A/V workflows, video streaming, system responsiveness, back-ups, app/gaming load times, and more
Compact solution: the best choice for computers and devices that utilize a 2242-sized M.2 SSD
Advanced technology: the latest flash management design for the highest reliability, performance, and longevity
5 Year OWC Limited Warranty
Punch Up Your Performance
The Aura Pro III might be small, but it delivers a heavyweight performance punch upgrade to computers and devices that use a 2242-sized M.2 SSD. It's the fastest compact SSD option on the market today with speeds up to 2771MB/s1. Rip through production-level audio, design, and photography workflows. Transfer and back up files faster. Load apps or games nearly instantaneously. Whatever your storage performance desire, the Aura Pro III takes you from contender to champ.

Goes the Distance
Whether you're editing large format video in the field on an ultra-thin notebook or using Affinity Photo to do delicate image retouching on an all-in-one machine, the Aura Pro III helps you go the distance. By incorporating advanced flash management technology along with SLC caching technology, the Aura Pro III delivers exceptional transfer speeds with the highest attainable reliability of the drive and your data.

Ready for the Rough Stuff
With no moving parts, the Aura Pro III is the ideal SSD contender for pocket-sized rugged portable drives like the Envoy Pro Elektron. You can edit/save work files or take your favorite games and music with you to play in the dirtiest and wettest environments.

Up to 2771MB/s sequential read/write (max) performance based on testing a 1.0TB OWC Aura Pro III equipped PCIe M.2 adapter installed in a Mac Pro (Late 2019) running AJA System Test (4K-Full resolution, 16GB file size, 10bit RGB codec, single file test). Up to 3232MB/s running Diglloyd DiskTester (fill-volume test). Performance will vary depending on drive and application used.