Aura N2
Upgrade your Mac up to 1TB of storage with read speeds up to 1600MB/s and write speeds up to 1100MB/s - all for the fraction of the cost of a new model.
Stretch Out And Run
Room to spare with up to 1TB capacity
Accelerated performance:

Up to 2400MB/s1 read speeds

Up to 1700MB/s1 write speeds

Speed and stamina for years to come
Same Mac with the ports, software + gear you know
Consumes less power and runs cooler for longer battery life
Get Back In The Game
After years of good, hard work, storage on your Mac is getting tight. But you've invested in gear, programs and customizations and it doesn't make sense to switch. Upgrade with Aura N2 to make your Mac more spacious than ever — for a fraction of the cost of a new model — and keep everything else just the way you like it.

Sprints And Marathons
Aura N2 combines speed and stamina to prepare your Mac for the short race and the long haul. Engineered with advanced SLC caching, this SSD provides incredible burst performance for a faster and more responsive experience. Combined with extra storage, this helps increase the working life of your Mac by years. Newly calibrated to use less power and run cooler, Aura N2 is the best way to upgrade your PCIe equipped Mac.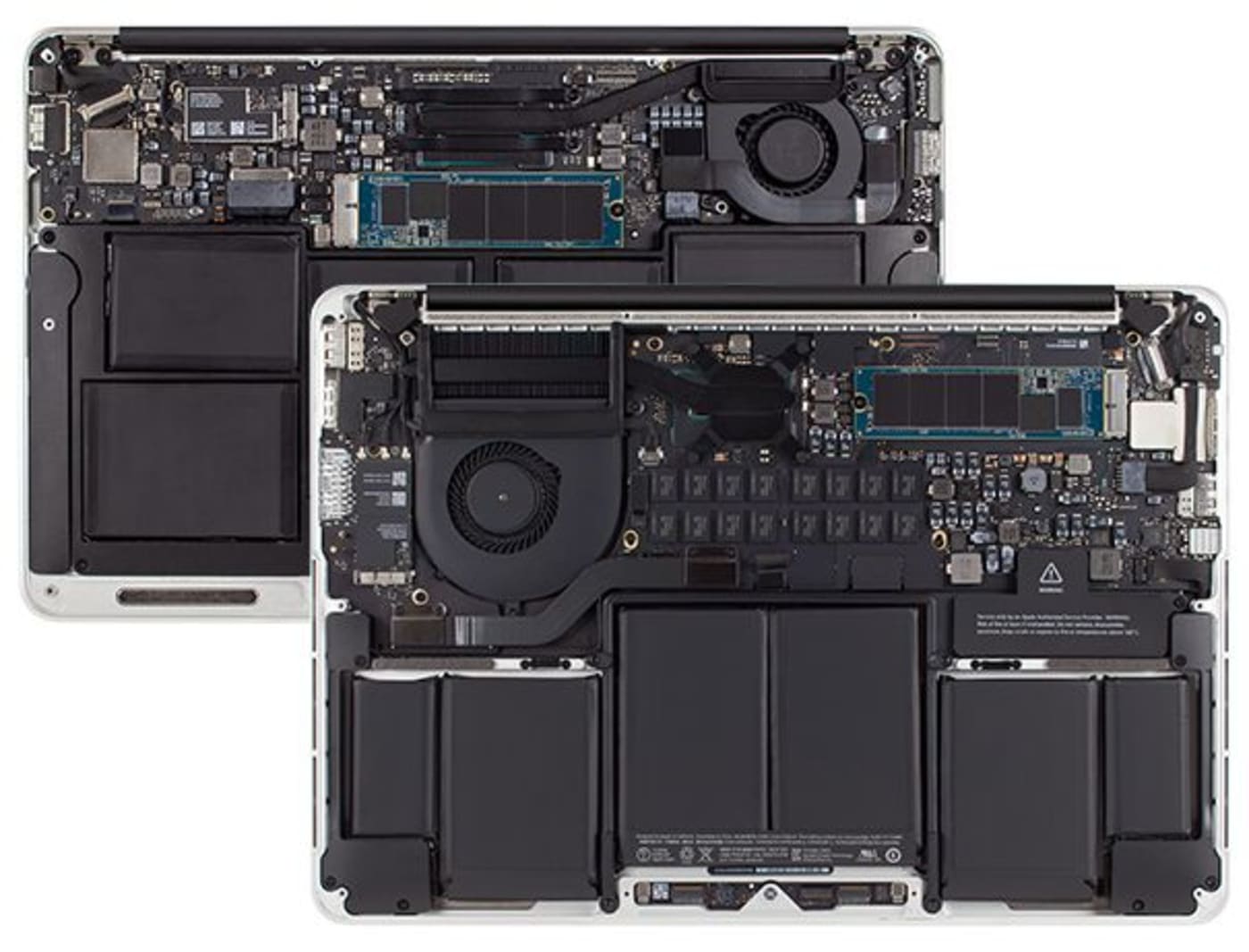 No Hassles Or Hacks Compatibility
Aura N2 SSD upgrades are precisely engineered for your Mac laptop, so you'll never need to compromise your data by relying on complicated software hacks or TRIM-enablers to get the most from your upgrade. Just install, migrate your data, and enjoy the great performance of flash storage with up to 8 times the capacity of the original drive.

High-performance + High-style
Your upgrade should be a seamless experience. That's why Aura N2 SSD upgrade kits come with Envoy Pro, the beautifully designed, high-performance SSD enclosure to reimagine your original drive.

When you remove your original SSD, it fits perfectly into Envoy Pro so you can transfer all your data to the new Aura N2 inside your laptop. Once the file transfer is complete, enjoy using your Mac's original SSD as a fast, external USB drive with transfer speeds up to 426MB/s1.

7% Over Provisioning
OWC SSDs perform maintenance tasks in the background that optimize the health, performance, and endurance of your drive. These jobs take advantage of available, unwritten areas on the SSD. Aura N2 storage reserves 7% of the overall capacity as free space. Always. With this allocated free space, Aura N2 SSDs can perform these normal maintenance tasks making your drive more stable, dependable, and ultimately a safer place to store your data.

The Aura N2 is a PCIe 3.1 x4 NVMe SSD capable of performing up to 2400MB/s. Performance can vary depending on many factors, including the Mac model and its drive bus specifications. Please check the compatibility section and the detailed specs for your Mac model's drive bus specifications.
Not compatible with Apple Boot Camp on MacBookPro11,1 or MacBookAir6,1 or MacBookAir6,2