72-Piece Advanced Toolkit
All you need to service or repair your computer, tablet or other small device. Use it on your Apple, PC, Chromebook, gaming or printer/copier devices.
Repair, Maintain, Upgrade
The OWC Advanced Toolkit is perfect to repair, maintain, and upgrade computers, devices, game consoles, stereo equipment plus any other electronics and gadgets.
Whether you're the family repair person or a seasoned pro, this is the toolkit built with OWC quality, and built to help you tackle any project that comes your way with ease.
The Toolkit Built For The DIY Community
While other tool sets provide Pentalobe bits that may help get you into some Apple products, this toolkit features Pentalobe Security bits that allow you to work with all Apple products that feature Pentalobe and Pentalobe Security screws.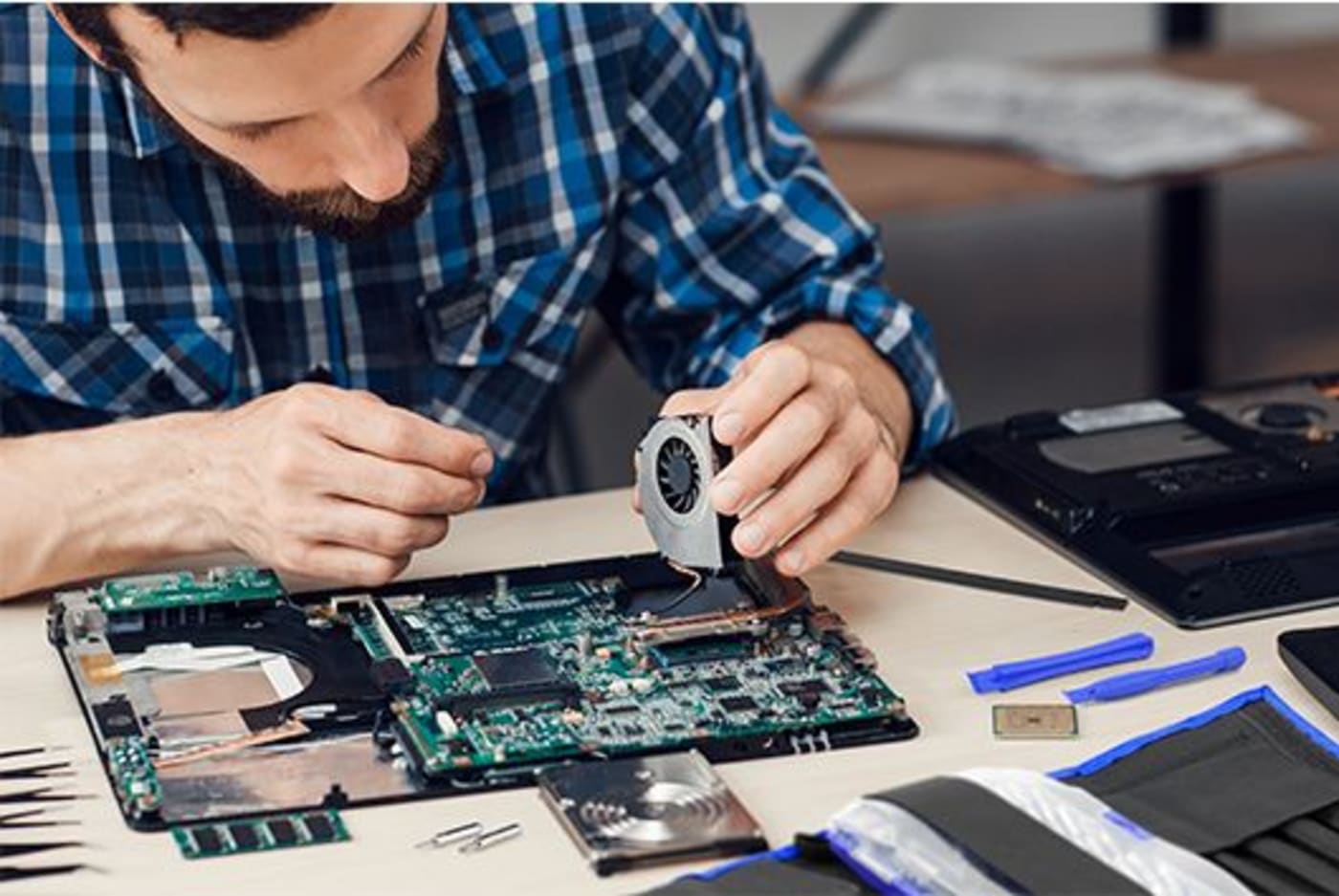 72 Pieces Of What You Need, When You Need It
The set includes 58 interchangeable bits, a utility knife, an anti-static wrist strap, anti-static tweezers, a SIM card ejector pin, LCD suction cup, a triangle plectrum, plastic and metal spudgers, a stainless-steel ruler, a cleaning brush plus a telescopic, flexible shaft (adjustable to four different lengths and a variety of angles) to make it easy to access hard to reach screws.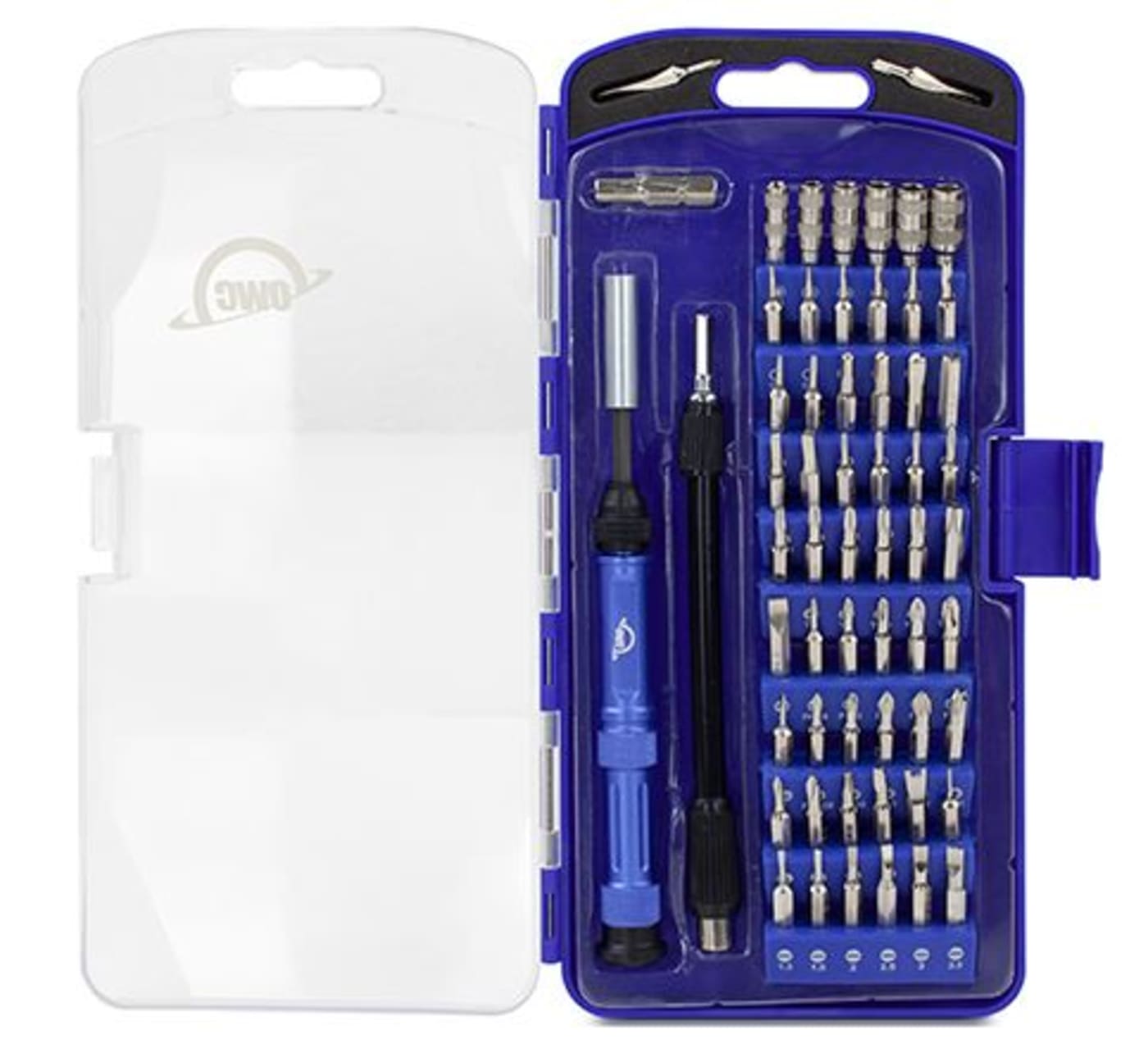 58 Piece Screwdriver and Bit set
telescopic, flexible shaft
Bits included:
2, 5, 6 Pentalobe Security screw sizes
1, 1.3, 1.5, 2, 2.5, 3, 3.5, 4 mm slot sizes
000, 00, 0, 1, 2 Phillips sizes
000, 00, 0, 1, 2 JIS sizes
T3, T4, T5, T6 Torx sizes
TR7, TR8, TR9, TR10, TR15, TR20 security Torx sizes
0.7, 0.9, 1.3, 1.5, 2, 2.5, 3, 3.5, 4, 4.5, 5, 6 mm hex sizes
0, 1, 2 square sizes
3 mm triangle size
0, 1 tri-wing sizes

(6) piece nut driver set with 2.5, 3, 3.5, 4, 4.5, 5 mm sizes
(1) 4 mm to quarter-inch bit adapter
(1) ESD safe tweezers
(1) Utility knife
(1) Anti-static wrist strap
(1) SIM card ejector pin and LCD suction cup
(1) Triangle plectrum
(1) Plastic spudger
(1) Metal spudger
(1) Stainless-steel ruler
(1) Cleaning brush