Accelsior 8M2
Created to be the fastest drive you can use in any workflow. Eight on-board NVMe SSDs offer speeds up to 26,926MB/s and industry-leading storage capacity.
Using the 64TB capacity with Mac Studio (M2 Max or M2 Ultra) and Mac Pro (M2 Ultra) requires macOS 13.5 or later.
Astonishingly, Mind-blowingly Holy Cow Fast
Whether it leaves you speechless in amazement or uttering colorful phrases, the Accelsior 8M2 can be summed up in one definitive sentence:

It's the fastest, highest capacity PCIe SSD in the galaxy.
This beast destroys performance barriers – and every other PCIe SSD available today. So much so that we considered naming it the Annihil8r! We continuously push the boundaries of SSD capabilities so you can realize your true potential. With the Accelsior 8M2, we're taking you beyond your wildest dreams and into the most demanding applications imaginable with certified reliability. From M&E postproduction, to real-time AI, to huge dataset climate research… you now have the power to confidently reach higher.

Obliterates Workflow Bottlenecks
As storage performance innovators, we know that bottlenecks cramp your style. The Accelsior 8M2 was purposely created to be the fastest drive you can use in any workflow. Eight on-board NVMe SSDs offer scorching speeds and industry leading storage capacity. Now you have the overhead to go faster, process more, and save almost limitlessly.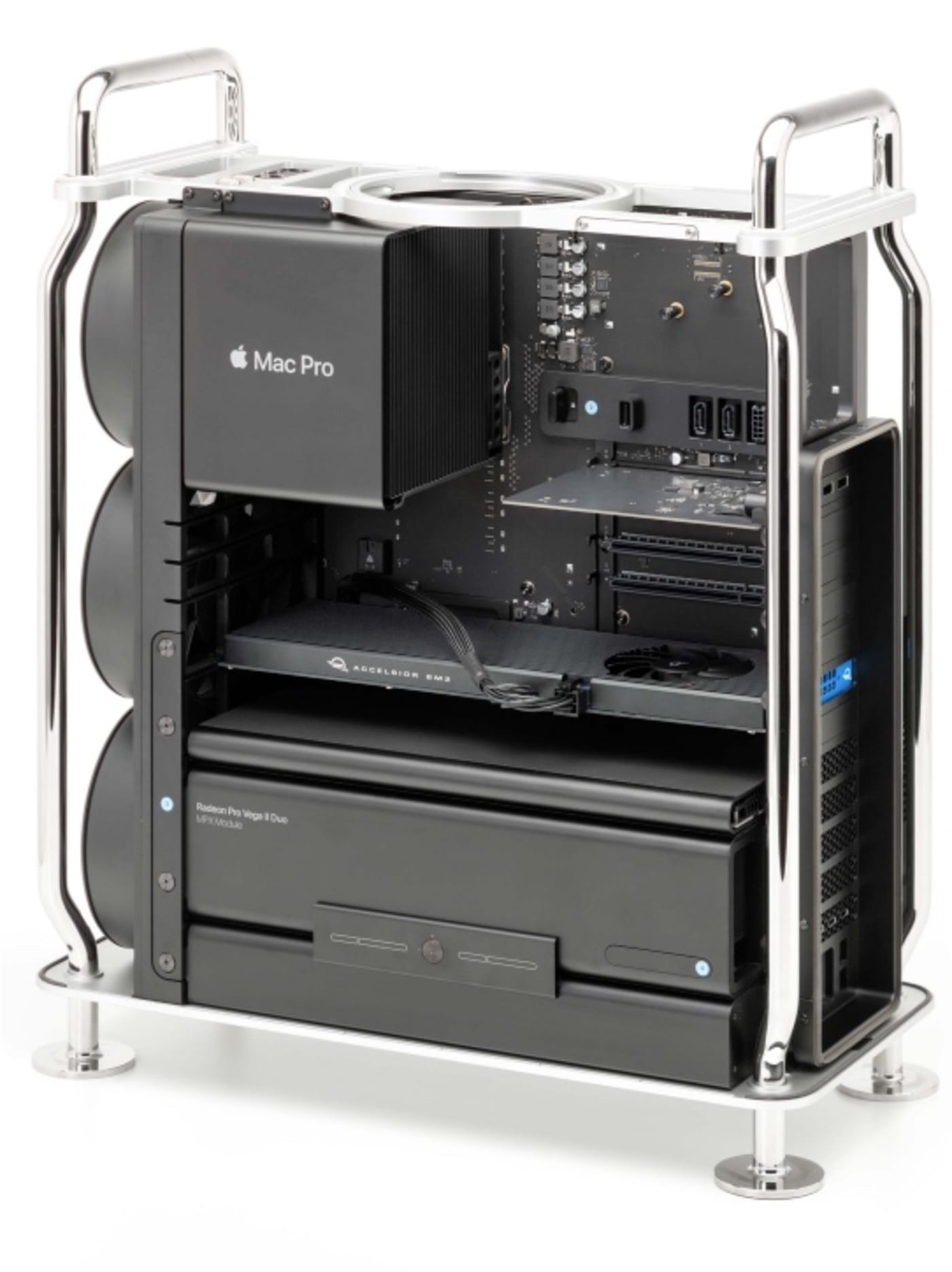 Redefines SSD Reality
Creating the fastest PCIe SSD meant combining bold engineering with the latest technology. Each of the Accelsior 8M2's eight NVMe SSDs can run at their full x4 lanes of PCIe data throughput. All that insanely fast speed is pumped through a full PCIe x16 lane architecture. And to ensure Accelsior 8M2 keeps running at peak speed for the long haul, there's a quiet cooling fan in the aircraft grade aluminum heat sink. No compromises. No surrender. Just the ultra-reliable performance that Mac and PC users have come to depend on from OWC storage solutions.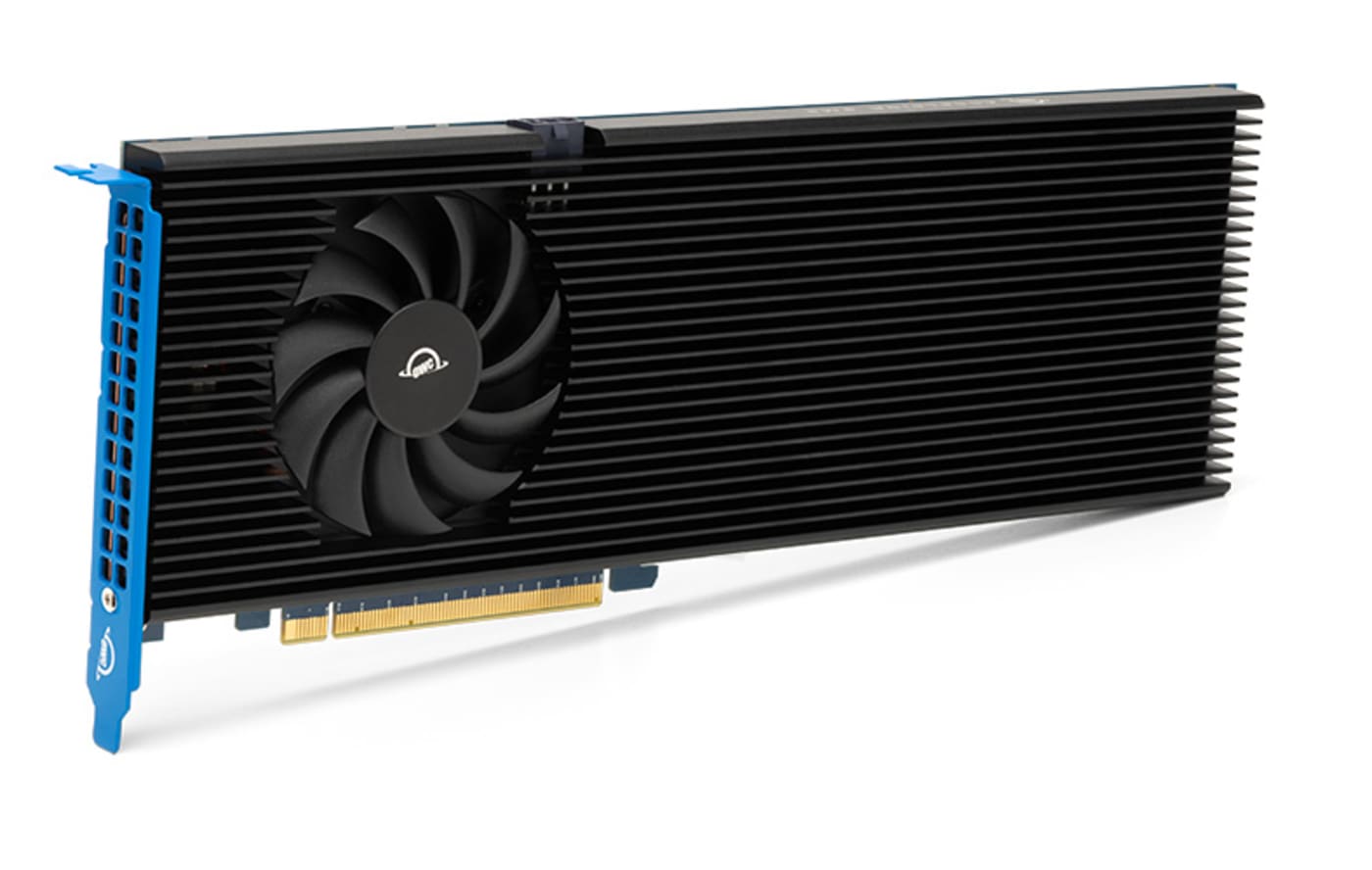 Crushes I/O Intensive Apps
When your work requires your storage device to deliver maximum IOPS (Inputs/Outputs Per Second) performance, the Accelsior 8M2 crushes data crunching. Cloud applications, climate research, visualization apps, you name it…the Accelsior 8M2 accelerates them all so—and more importantly you—can work more efficiently.
When Survival Depends on Speed
Government agencies, companies, and institutions need to quickly access and analyze enormous data files to make a successful decision. Accelsior 8M2 is ideal for "big data" geospatial apps including those used by emergency management organizations. It can process real-time conditions occurring during a natural disaster like a fire or flood and give officials precious time to make decisions that can save lives.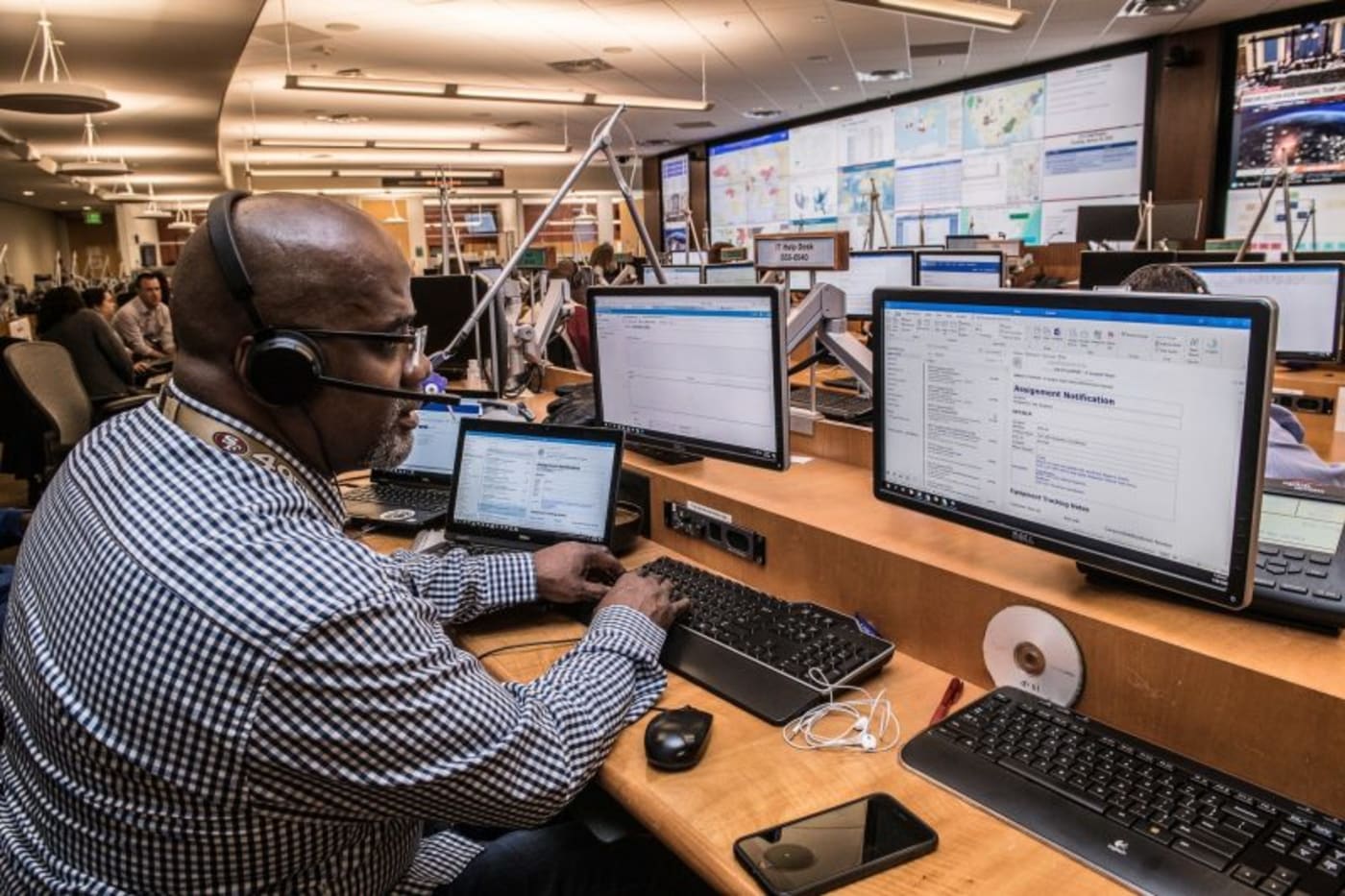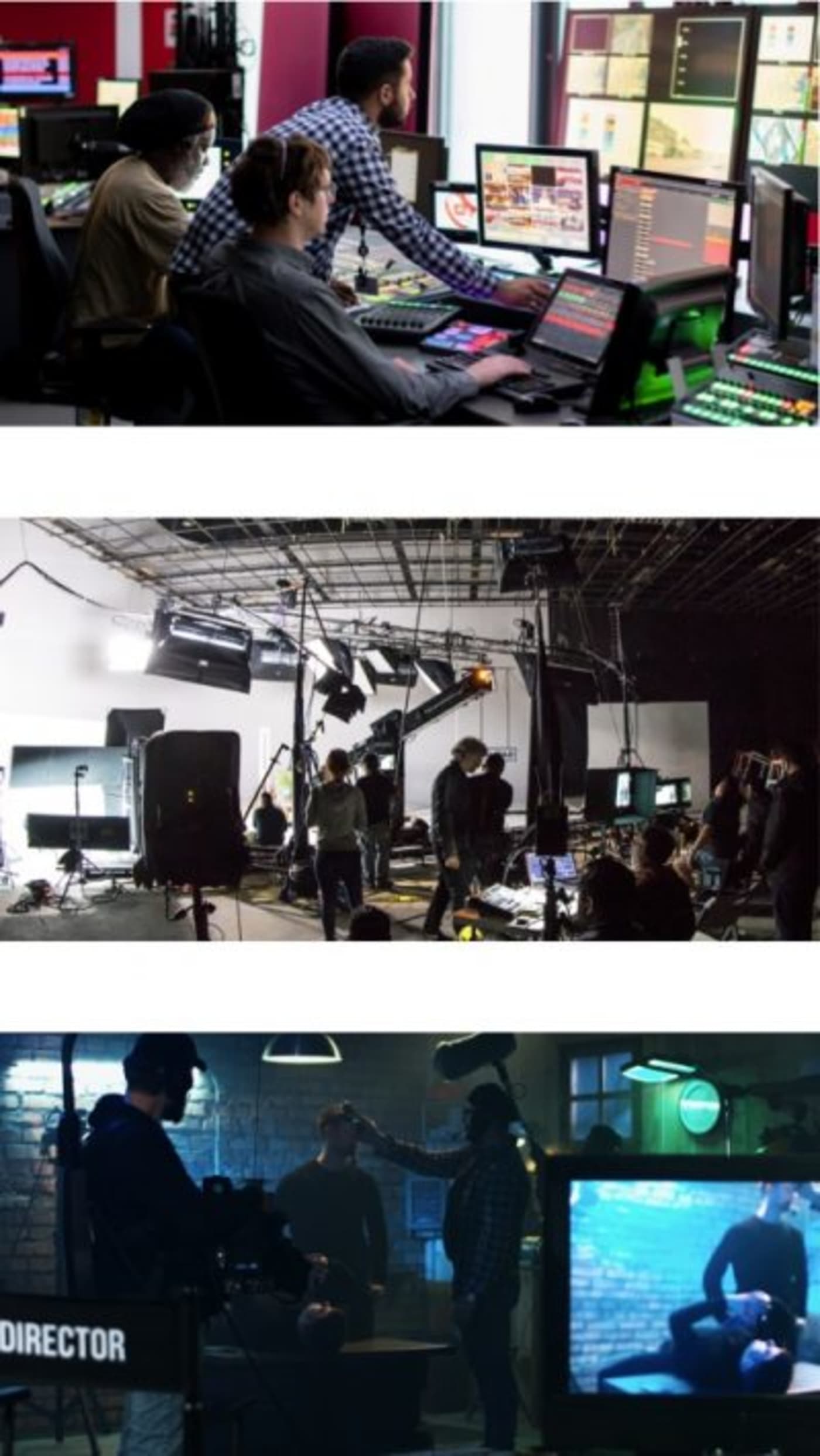 Reduces Timelines and Project Budgets
Whether you're a Media and Entertainment production pro or a transportation logistics wizard, there's one ever-present formula that affects your success: Time = Money
Not enough speed to view real-time playback. Playback must be viewed in several different modes to determine effects of filters and adjustments.
Not enough speed to ensure smooth playback of industry's emerging 8K and 12K 16bit format.
Not enough capacity to store multiple reels, so they have to shuttle reel media between the main ingest drive and slower external storage devices.
The time-consuming process of accessing a finished reel on external drives.
Struggling with drive space-saving methods like flattening project layers, which requires re-rendering layers you're working in.
By eliminating the need to remove a reel and renders from their current storage platform, this company can shave up to two days from their production schedule. The Accelsior 8M2 could reduce production costs for this company with typical production projects of 10 reels of film by an estimated $8,000 per project. This revolutionary SSD is a seriously smart investment.
Takes Data to the Edge
The Accelsior 8M2 is a high-performance NVMe-based storage solution that delivers consistent low latency data throughput. It's perfect for edge computing applications such as industrial automation, smart city ecosystems, and smart retail solutions. It feeds CPUs and GPUs huge amounts of data, lightning fast for real-time predictive analytics. If your business provides data-driven services to customers, any lag in service could frustrate customers accustomed to instant information and lead to irreparable brand damage. With 60% of storage professionals using NVMe SSDs to process large data sets generated at the edge, Accelsior 8M2 is more than a competitive advantage…it is a best practice.

100% Certified for Demanding Use
We understand the importance of your data. That is why every OWC solution receives comprehensive testing to deliver the reliability you expect. Your OWC Accelsior 8M2 undergoes a complete burn-in and performance certification process to ensure it's ready for your most demanding workflow… right out of the box.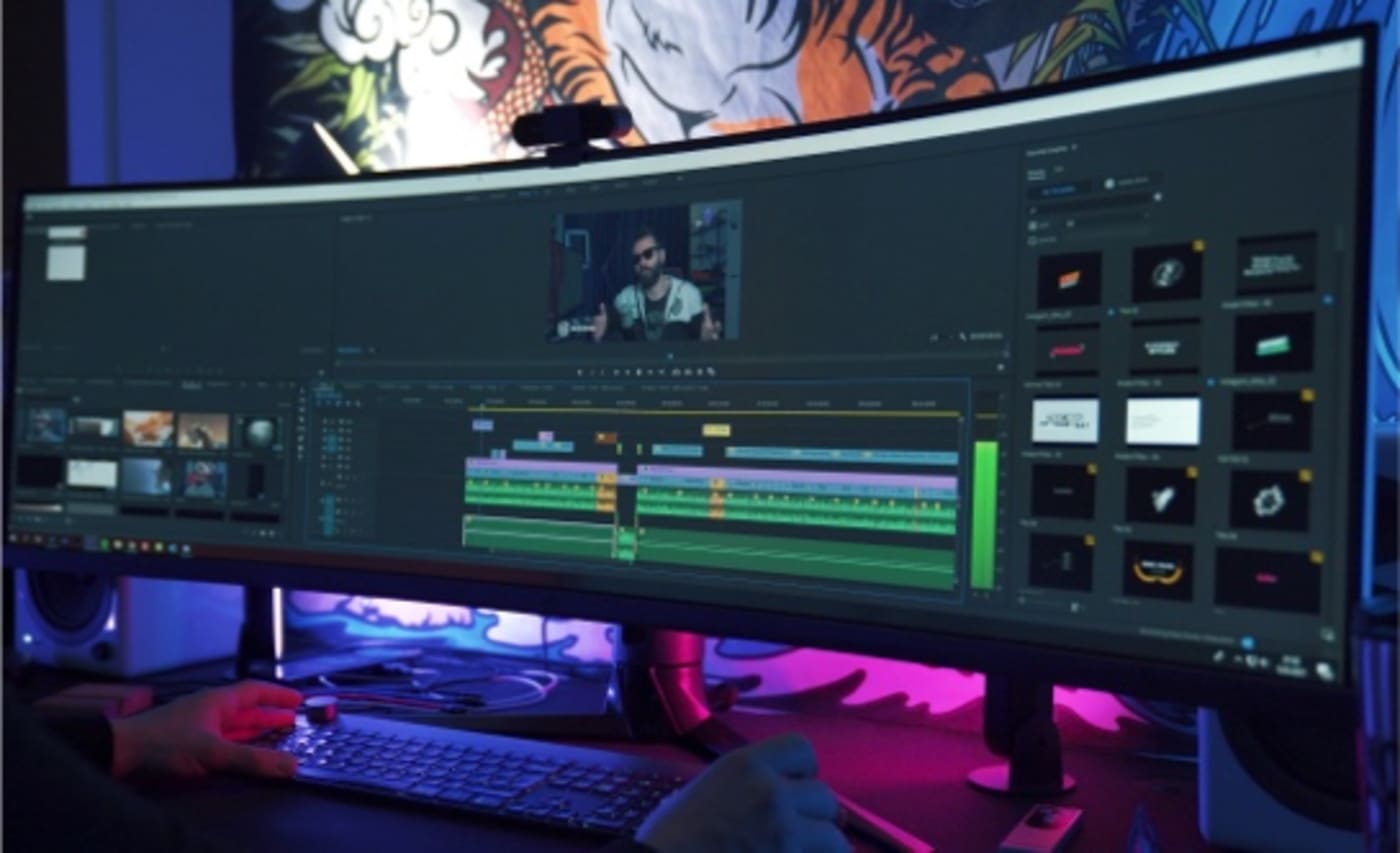 Easily Manage, Monitor, and Share Your Data
For over 25 years, SoftRAID has been the most fully featured and powerful software RAID solution available. That's why Accelsior 8M2 ships with SoftRAID, so you can select RAID settings for optimum speed, drive failure protection, or both attributes.
Because Accelsior 8M2 features eight SSDs, you can choose multiple RAID levels and RAID sets for maximum flexibility. Easily stay on top of any issue that could compromise your data with custom notifications.
Need to share data between OS platforms? SoftRAID was built with OWC MacDrive technology. It allows you to create and use RAID sets in both macOS and Windows computers.
Enjoy All of the Benefits of SoftRAID, Including:
Advanced flexibility: create RAID 0, 1, 4, 5, and 10 volumes; notifications for drive and RAID volume health* Volume validation: ensures sectors can be read, parity is correct, and any potential volume failure is minimize
Certified performance: drives are validated before use to ensure they are safe for data storage
Vigilant protection: predictive warnings help protect against unexpected drive failure
Cross-platform readiness: built-in MacDrive technology lets you read/write SoftRAID RAID 0 and RAID 1 arrays, and use them interchangeably with Windows and macOS computers
Speedy performance: up to 86% faster than AppleRAID
Full TRIM support: improves performance in all RAID levels
Risk-free use: 30-day free trial of fully functional application
SoftRAID Makes You Smarter
Don't just rely on S.M.A.R.T. (Self-Monitoring Analysis and Reporting Technology) to learn if your data is at risk. SoftRAID goes further by constantly monitoring your disks with a combination of S.M.A.R.T. attributes along with its own I/O statistics. This deeper disk health analysis provides a much richer data set to predict potential problems before you lose data.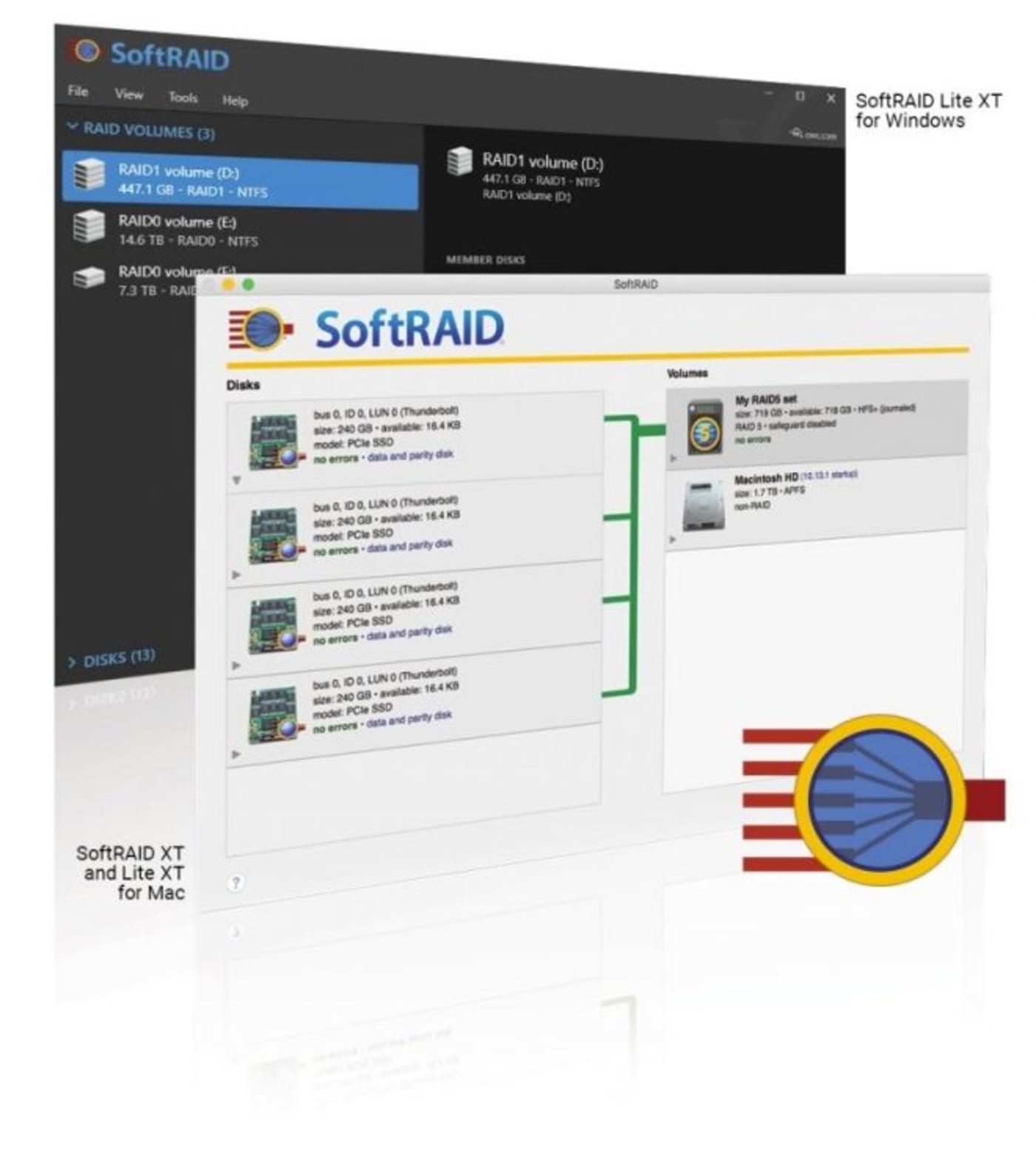 Up to 26,926MB/s sequential read/write (max) performance based on testing a 16TB (8 x 2.0TB) OWC Aura Pro series SSD equipped Accelsior 8M2 installed in a Windows 10 PC equipped with a Gigabyte Technology x570 motherboard with an AMD Ryzen 9 3900 3.8GHz processor and 16GB RAM, running Crystal Disk Mark 7.0.0 (sequential 1Mbyte block size, 16 queues, 6 threads). Performance will vary depending on SSDs used, CPU speed, RAID setting, and PCIe version.
Compatibility with Mac Studio (2023) and Mac Pro (2023) requires MacOS 13.5 or later.