Accelsior 4M2
The ultimate performance drive for Mac Pro and PC towers. Achieve speeds over 6,000MB/s, and store up to 8TB of high-resolution footage, photos, and games.
PCIe 3.0 M.2 NVMe SSD Storage Solution
Supercharges Mac and PC: ideal for Mac Pro 2019, Mac Pro 2012 or 2010, and PC towers
Work faster: over 6,000MB/s real-world speed in RAID 01
Store more: space for up to 32TB of critical footage, images, files and games
Bootable: start working in seconds2
Slot-powered: no extra power cables needed
Includes SoftRAID: robust software for creating, monitoring, and managing advanced RAID sets
Deployment ready: pre-configured solutions undergo performance verification
Highly versatile: installs into a full-height, half-length x8 or x16 PCIe 3.0 or 2.0 slot3
Plug and play: no drivers needed
Our Not-So-Secret Winning Formula
When OWC launched its first Solid State Drive (SSD) in 2010, it was engineered to deliver the same attribute formula that Mac and PC users expected from OWC external storage solutions:
High performance + high reliability + affordable price = OWC Difference
Nearly a decade later, our commitment to that winning formula remains steadfast as we push the boundaries of leading-edge SSD development with the Accelsior 4M2. It's ideal for uncompromised data intensive, high-bandwidth needs like large format video editing, virtual reality/augmented reality/mixed reality environments, high transactional and complex calculation applications, and extreme gaming.
Under Accelsior 4M2's s finned heat sink cover that provides silent throttle-free cooling reside four Phison E12 M.2 NVMe SSDs with up to 32TB of storage capacity. These "blade" style SSDs utilize Triple-Level Cell (TLC) 3D NAND with SLC caching and 7% over-provisioning.
All those "ingredients" combine to deliver over 6,000MB/s real-world read and write speeds with the highest reliability possible to satisfy the biggest storage performance appetite.
The Performance Advantage of NVMe
Non-Volatile Memory Express (NVMe) is a communication standard specifically built to optimize the performance of modern flash technology. It enables significantly faster SSD performance vs an SSD using the SATA interface, a communication protocol that was originally designed for hard disk drives. With NVMe SSDs powering its heartbeat, Accelsior 4M2 delivers extreme data rates that will change the way you work or play.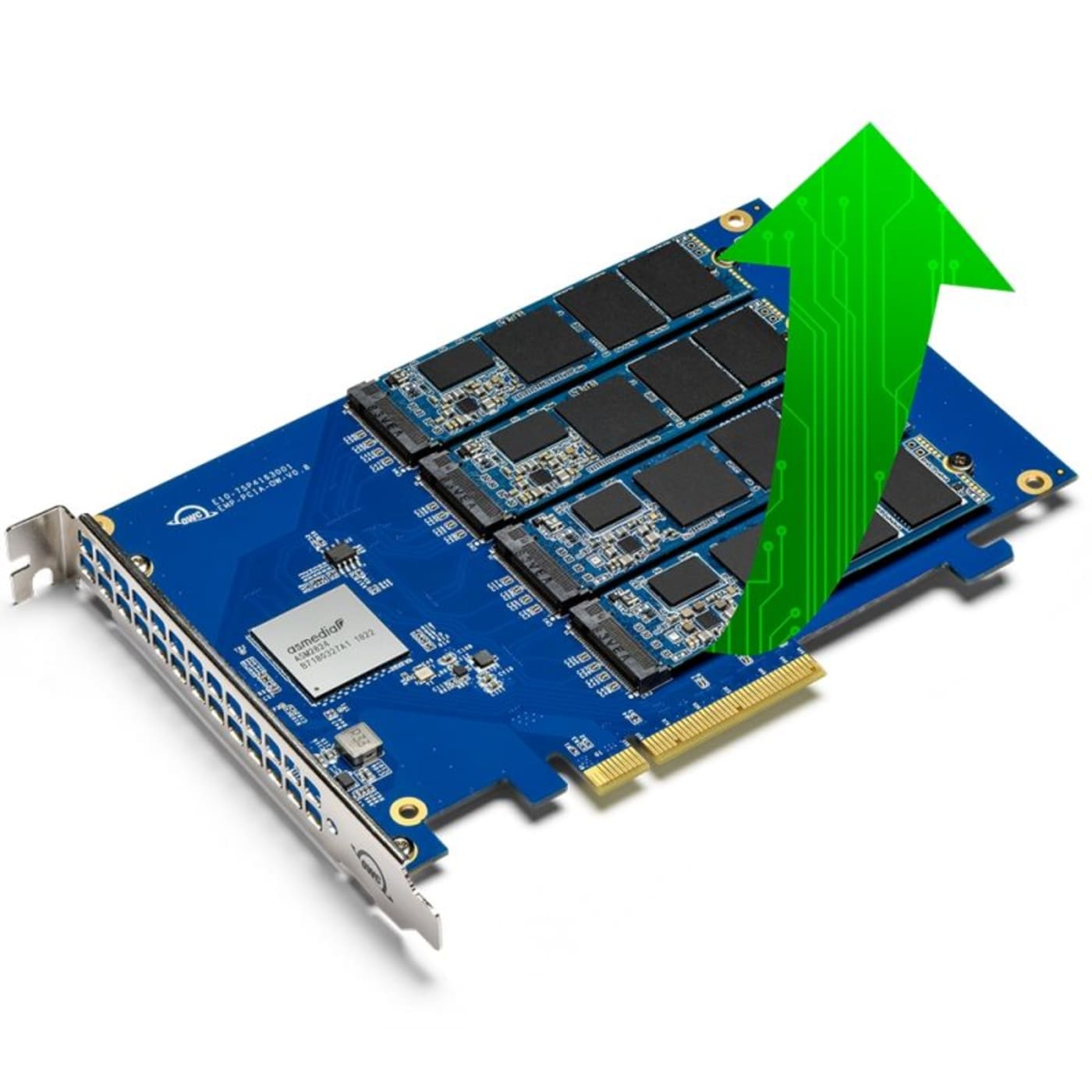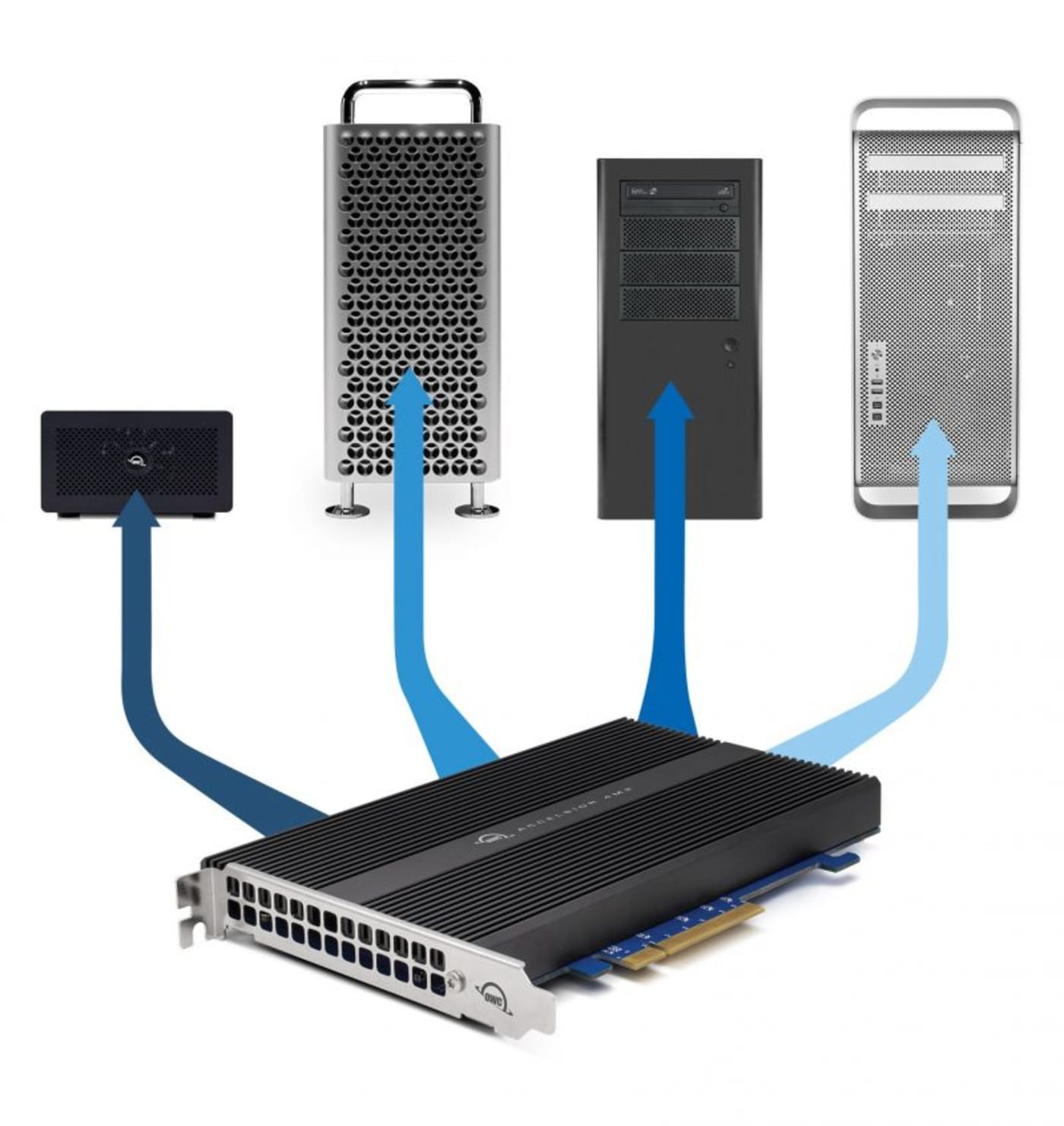 Highly Versatile with Mobile Possibilities
Whether you have the Mac Pro 2019, a Mac Pro 2012 or 2010, or PC tower, Accelsior 4M2 can go to work for you. As a half-length x8/x16 compatible card, this game-changer offers the versatility you need so you're not tied to one slot size or limited by a space-confined computer case.
You can also enjoy the performance boosting benefits of Accelsior 4M2 with your Thunderbolt 3-equipped notebook computer, iMac workstation, or slot filled gaming rig. It's plug and play easy with a PCIe expansion chassis like the OWC Mercury Helios 3s (sold separately).4 Helios 3S lets the Accelsior 4M2 flow with your workflow by offering up to 2,500MB/s real-world read/write performance in the field on your notebook.5 Once back at your desk, the choice is yours…keep Accelsior 4M2 in the Helios 3S or install it into your Mac Pro 2019 to enjoy its blistering fast 6,000MB/s capabilities.
More Lanes = Faster Throughput
Accelsior 4M2 was designed with a PCIe switch to let your computer address each of the M.2 NVMe drives at full x4 PCIe speeds instead of hard-limiting each drive to x2 PCIe speeds. When running in JBOD, where all four drives are typically not accessed at the same time, each drive has the unlocked capability to run at full speed.


2 to the Second Power
When over 6,000MB/s real world speed and 32TB of capacity isn't enough to satisfy your needs, you can RAID two Accelsior 4M2 cards together to experience out of this world performance.
Accelsior 4M2 offers performance gains in so many diverse ways that it will change the reality of how you use a storage solution:
Stream and edit high-res video and graphics files without a glitch.
Experience faster previews, renders, and processing in VFX programs.
Keep page scenery and textures looking sharp and flowing uninterrupted in virtual reality environments.
Ensure augmented reality visualizations look lifelike.
Change game levels seamlessly and play flight/driving/MMO games with continuously changing scenery and heavily modded games without micro-stuttering.
Give your computer a significant speed boost with improved system "snappiness", a fast OS boot drive, or a bottleneck-free scratch drive.
Includes SoftRAID: Easy and Complete Drive Management
Now you can maximize disk space, get the fastest access speeds, and protect against disk failure with Plug and Play simplicity. SoftRAID's easy setup makes it a breeze to create RAID volumes by helping you through the entire process. Just decide what you're using your RAID volume for and how much space to allocate to it. It's that simple to create your preference of speed and/or redundancy attributes of your data volume.
OWC enclosures ship with the XT version of SoftRAID. SoftRAID XT and Lite XT are fully featured and designed to only work with OWC solutions. Learn more about SoftRAID »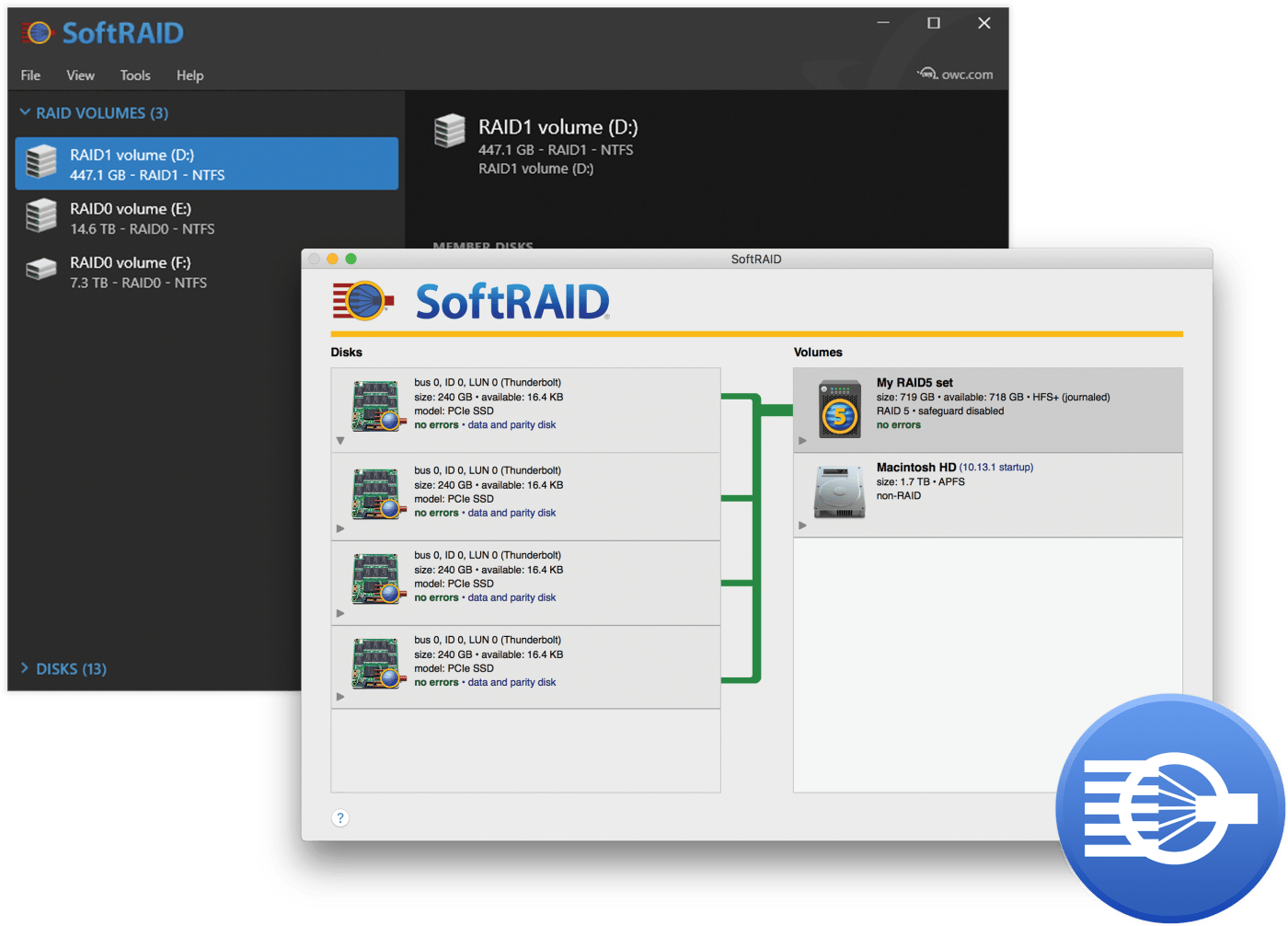 SoftRAID Lite XT for Windows and SoftRAID XT and SoftRAID Lite XT for Mac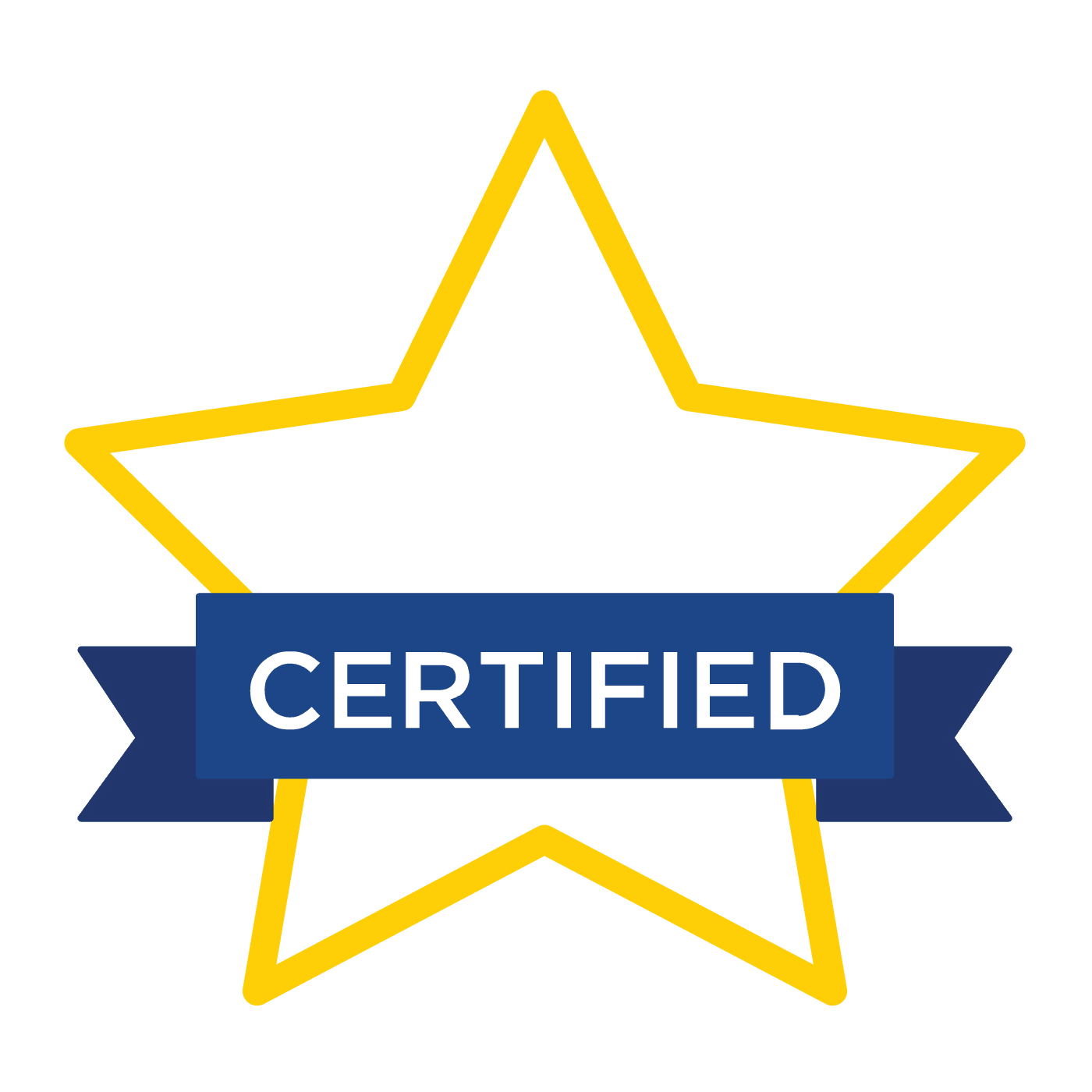 Professional Grade = Ready to Work
We understand having confidence in gear reliability is paramount to creative professionals. That's why every Accelsior 4M2 pre-configured solution undergoes a multi-step performance certification prior to shipping. This ensures your Accelsior 4M2 arrives operating properly and immediately ready for demanding use.

Data transfer rates will vary based on SSDs used, CPU speed, RAID setting, and PCIe version.
Bootable using one non-RAIDed M.2 SSD blade as boot drive with the other three blade SSDs configured as independent volumes or as a software RAID (SoftRAID or Apple RAID).
Backward compatible with PCIe 2.0 slots with reduced speeds.
Performance in a Thunderbolt 3 PCIe expansion chassis limited by maximum Thunderbolt 3 PCIe bandwidth of 2800MB/s.
Sequential read/write (max) performance numbers are based on testing with AJA System Test (4K-Full resolution, 64GB file size, 10bit RGB codec, file per frame test) on a 2017 MacBook Pro (MacBookPro14,3).
Software RAID supported via included SoftRAID application or software RAID management utility of choice.
Sequential read/write (max) performance numbers are based on testing with CrystalDiskMark 6.0.2 32GB (Seq Q32T1) test with SoftRAID RAID 0 on a Windows 10 PC with Intel Core i9 3.60GHz CPU, and 16GB RAM.