Beau Burchell
No More Flying Blind: How Indie Rock Producer Beau Burchell Consolidated 20 Years of Tracks and Takes
Described by Spin magazine as "pulse-pounding and hypnotic," Newport, California-based rock band Saosin has helped define the post-hardcore scene since its founding in summer 2003. Saosin lead guitarist and founding member Beau Burchell has also pursued a parallel career as a record producer, audio engineer, and record label owner. Burchell's production credits include more than 30 punk, emo, and post-hardcore albums for artists across the globe.
Though he might be reluctant to describe his band or record label as "institutions," serving as producer or engineer on so many albums means safeguarding a great deal of institutional memory. Beau has spent two decades building up a massive archive of masters, alternate takes, and more.
Keeping track of all those tracks can be a logistical nightmare, even in the age of digital storage. The sheer amount of storage required to archive a complete recording session can run into the tens of gigabytes. After years of struggling to respond quickly to requests to retrieve one archived track or another, Beau realized it was time to get serious about file management.
We caught up with Beau recently and learned how OWC's Thunder Bay RAID systems have proven instrumental in taming his massive and unruly audio archive. They've also helped ease his recent transition to streaming video with a popular Twitch channel.
The thing I'm most excited about with a ThunderBay is having everything in one spot. For so long, I just had to sift through [all those hard drives.] I felt like one of those guys on a beach with a metal detector, trying to find the song. I was flying blind."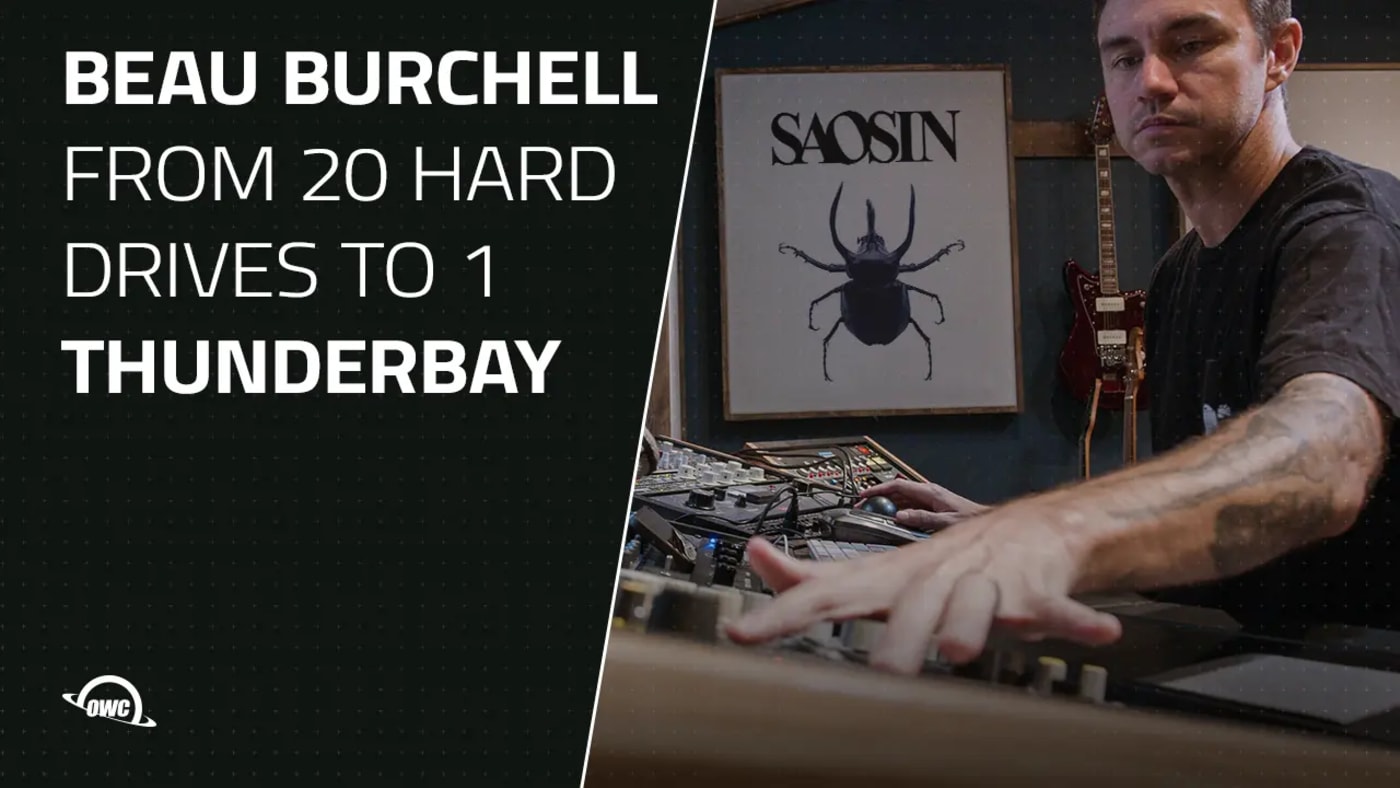 Image: Meet the Producer Beau Burchell