OWC Goes Extreme With Envoy Pro EX Thunderbolt™ 3
Super-fast, portable, bus-powered and bootable, the Envoy Pro EX Thunderbolt 3 is the new extreme performance portable SSD from OWC.

Jan 8, 2018 | Woodstock, IL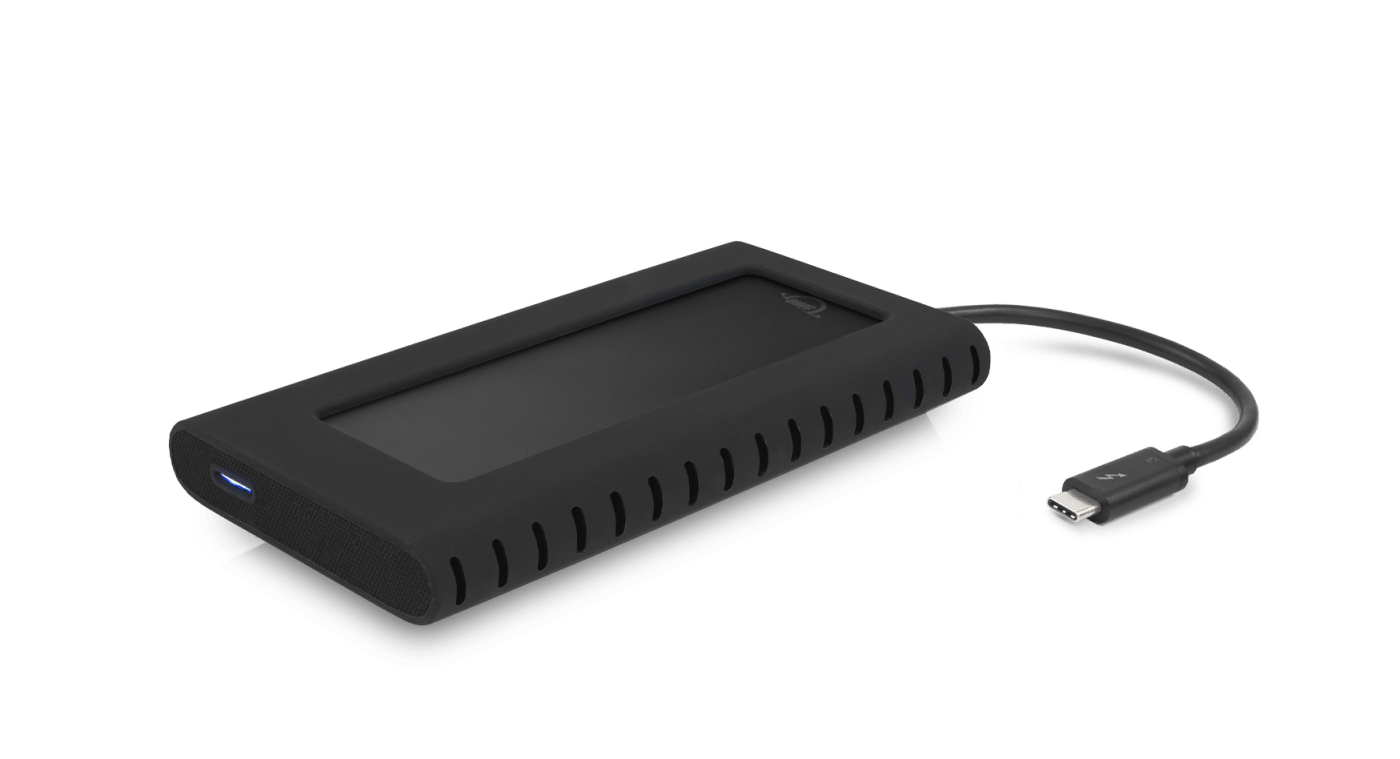 OWC®, a leading zero emissions Mac and PC technology company, introduces the bus-powered Envoy Pro EX Thunderbolt™ 3. OWC takes the award-winning Envoy Pro EX to the next level with one of the first external storage solutions to integrate Thunderbolt 3 connectivity, making the aesthetically sleek enclosure faster and more powerful than ever before. The dynamic mobile drive offers high speeds and durability, and at about half the size of most drives in this class, is ultra-portable and can easily be carried in a backpack or coat pocket. It's the perfect pairing for the latest Thunderbolt 3 Macs and PCs, offering all the phenomenal speed of Thunderbolt 3 – up to 40Gb/s.
The Envoy Pro EX Thunderbolt 3
The new OWC Envoy Pro EX Thunderbolt 3 is the first and fastest single-blade NVMe external SSD drive with Thunderbolt 3. Award-winning product design moves into the high-capacity, blazing-fast, professional performance realm with storage up to 2TB and data speeds over 2GB/s. Work in real-time even with the most I/O heavy transfer tasks such as working directly with multistream video or complex data files. Sleek, lightweight and impact-resistant, the extremely portable Envoy Pro EX Thunderbolt 3 reliably goes where the user needs it, as an ad-hoc boot drive or portable project storage.
Key features include:
Ultra high-performance Thunderbolt 3 interface delivers speeds up to 2600MB/s Read and 1600MB/s Write
Portable and rugged, MIL-STD-810G drop test compliant
Versatile performance, ideal as an ultra-fast project drive and as a boot drive
Stylish and sleek black aluminum enclosure
Compatible with Macs and PCs with native Thunderbolt 3 port
Integrated Thunderbolt 3 cable and carrying case
Availability and Pricing: The new Envoy Pro EX Thunderbolt 3 line includes:
2TB OWCTB3ENVPR20 $1,699.99
1TB OWCTB3ENVPR10 Coming Soon - MSRP: $979.99
This cutting-edge addition to OWC's Envoy Pro family of products gives end-users an additional portable storage option. The Envoy family of products combines elegant design and performance, and includes the USB Envoy Pro and Envoy Pro EX, and now the Envoy Pro EX with Thunderbolt 3.
Also available in early 2018 will be the new Envoy Pro EX Thunderbolt 3 (CE), for general usage. This option will include 250GB and 500GB capacities; prices will be available soon.
The Envoy Pro EX Thunderbolt 3 was designed in Austin, TX, and is backed by a 3-year warranty as well as a lifetime of free, award-winning U.S.-based support. It is the perfect solution for high-speed applications on the go.
Get social: follow OWC on Facebook, Instagram, and Twitter.
Company Contact: Jennifer Myers: (815) 502-5640 or pr@owcdigital.com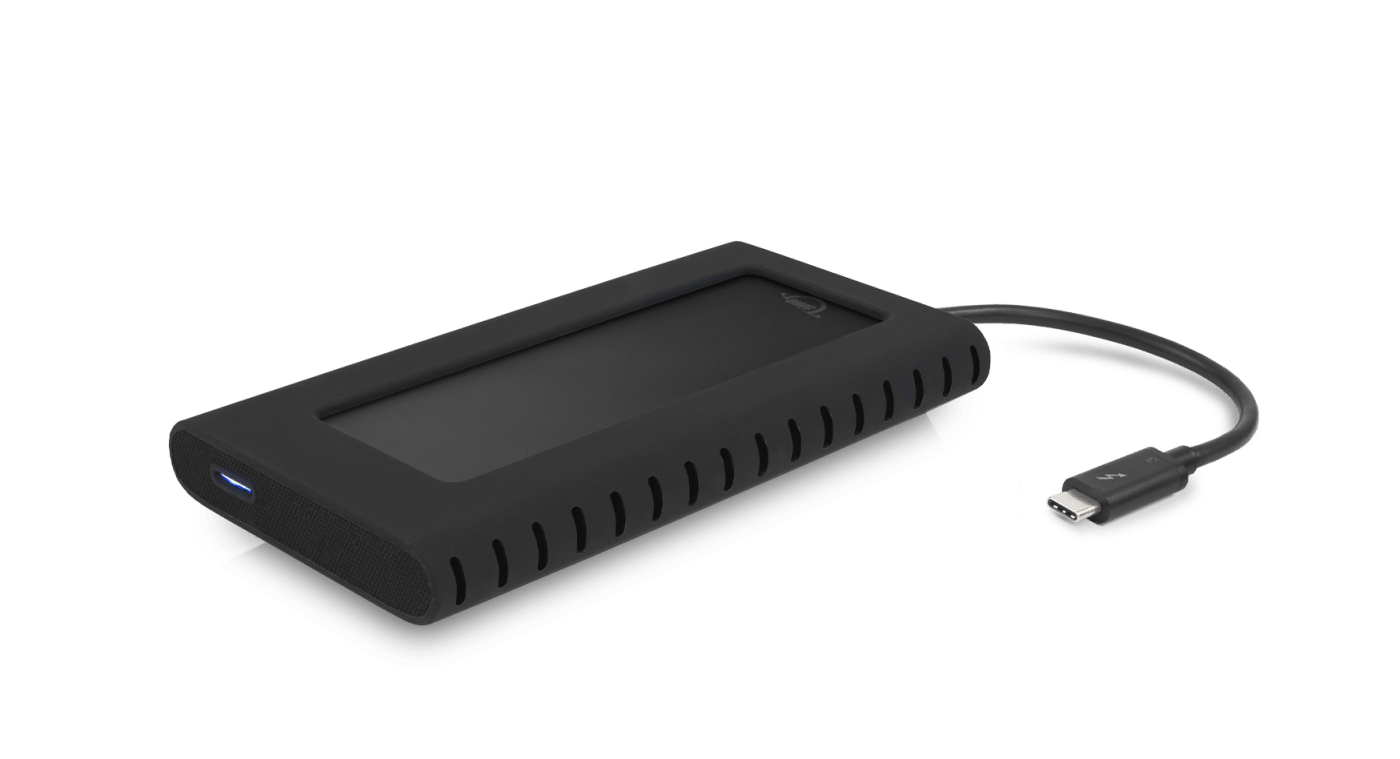 About OWC
Other World Computing (OWC), founded in 1988, is dedicated to helping Mac and PC enthusiasts do more and reach higher. We believe in sustainability – OWC solutions are genuinely built to last, go the distance, and enable users to maximize the technology investment they have already made. OWC's operation provides leadership in business sustainability, with its headquarters among the first in the world awarded LEED Platinum certification. OWC features an award-winning technical support team and an unparalleled library of step-by-step DIY and informational videos. From the home desktop to the enterprise rack, the corporate backup to secure medical data, the recording studio to the motion picture set, and beyond, there should be no compromise. That is why OWC is here.
Company Contact
Matt Burkey