MiniStack
Offered with 7200RPM hard drives up to 6.0 TB, or as a build-your-own solution featuring fast USB 3.1 Gen 1 connectivity, and ultra-quiet MagLev cooling fan.

Oct 26, 2016 | Woodstock, IL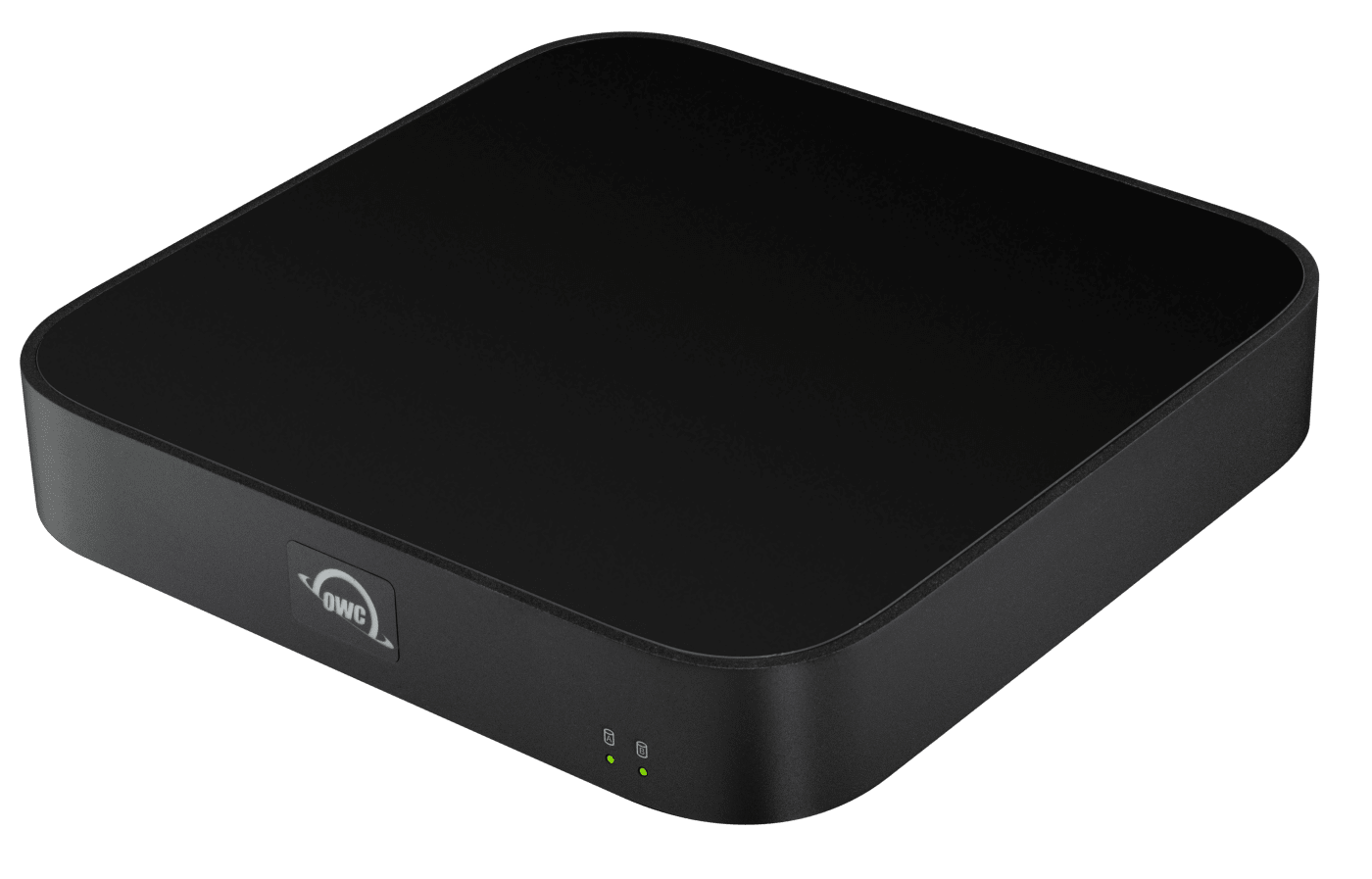 OWC®, a leading zero-emissions Mac and PC technology company, today introduced the OWC miniStack, a powerful external hard drive with USB 3.1 Gen 1 connectivity designed to stack perfectly with Mac mini. The new OWC miniStack offers exceptional performance, with transfer speeds up to 208MB/s, capacities up to 6.0TB, and an ultra-quiet MagLev cooling fan—all in a low-profile aluminum enclosure with a glossy black top designed to complement the look and feel of Mac computers. For virtually any Mac user, but especially those with a Mac mini desktop, home media library, or server, the OWC miniStack is an ideal solution to expand their computer's storage for documents, movies, photos, music, and to perform Time Machine backups.
"The OWC miniStack is an exciting new addition to our external storage lineup. Its footprint is identical to 2010 and later Mac mini, so it's a perfect external drive and Time Machine backup for our customers who use a Mac mini as a home computer, or with their home entertainment system," said Jen Soulé, President of OWC. "We designed the miniStack to be our most convenient, stackable external storage solution—and we think our customers who use a Mac at home are going to love its compact and stylish design."
Perfectly stackable, space-saving storage

OWC miniStack is designed to easily stack together with Mac mini computers and other miniStack drives, so users can increase external storage without taking additional space on their desktop. Because it features fast USB 3.1 Gen 1 connectivity, miniStack is a perfect solution to store and stream a personal collection of HD videos, music, and photos. Users who use a Mac mini as a server for their home entertainment system will enjoy miniStack as a natural extension of their media libraries. And for photographers managing large volumes of RAW images, or music producers who use a Mac for their workstation, miniStack accelerates pro-audio and photo workflows with powerful 7200RPM hard drives.
The durable aluminum enclosure, dedicated power switch, and integrated cooling fan make the miniStack a professional-grade solution that fits perfectly alongside virtually any Mac or PC at home.
Highlights
Perfectly stacks with Mac mini computers or other miniStack drives to save space
USB 3.1 Gen 1 port

Read: Up to 211MB/s
Write: Up to 208 MB/s

Up to 6.0 TB capacity with 7200RPM drives
Also offered as 0GB build-your-own-drive kit
Durable aluminum enclosure
Ultra-quiet MagLev cooling fan
Mac & PC compatible
Three-year OWC Limited Warranty* including award-winning technical support
Includes power supply and a 36-inch (1m) USB 3.1 Gen 1 cable
*0GB enclosure-only models feature a one-year OWC Limited Warranty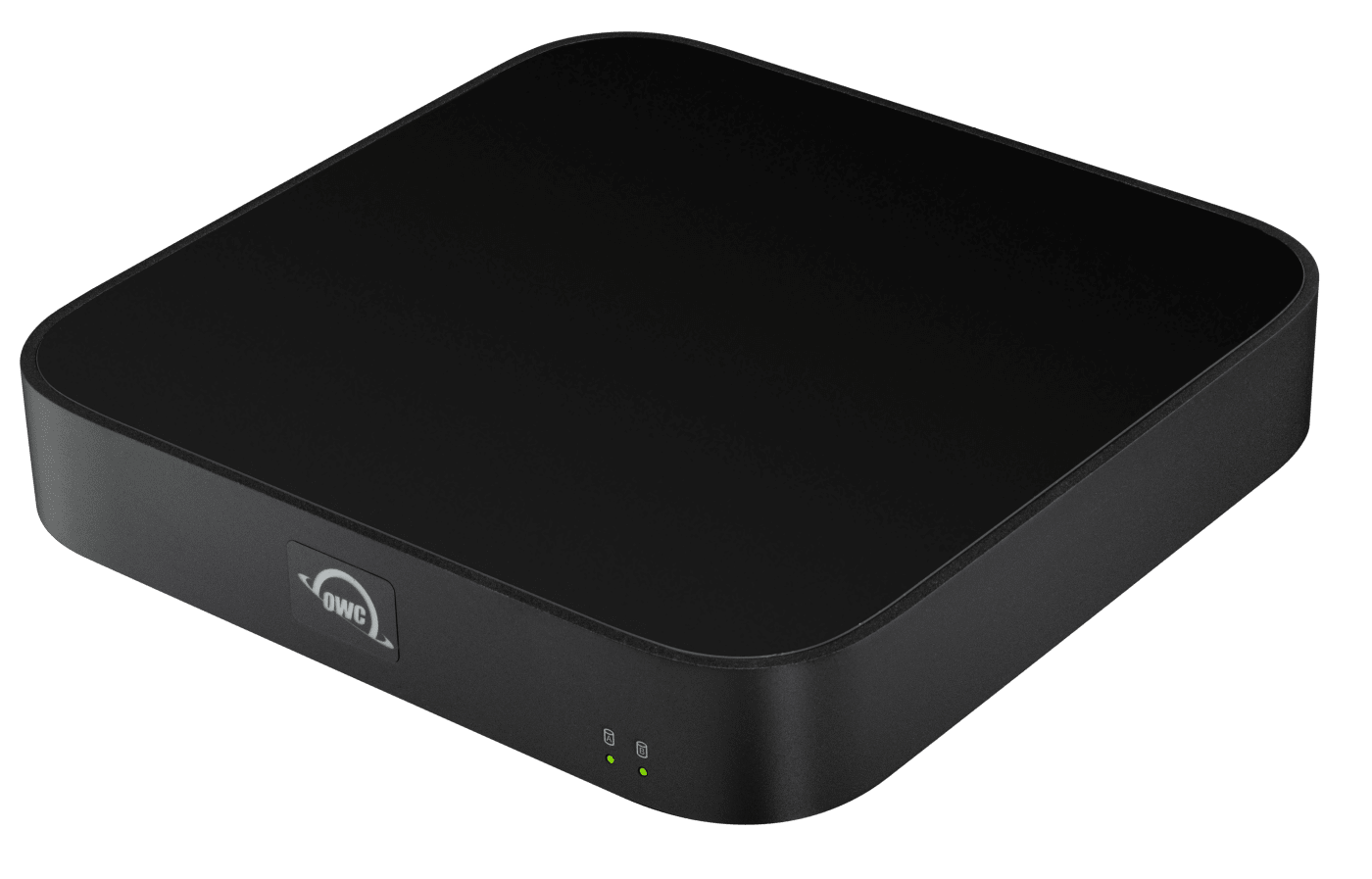 About OWC
Other World Computing (OWC), founded in 1988, is dedicated to helping Mac and PC enthusiasts do more and reach higher. We believe in sustainability – OWC solutions are genuinely built to last, go the distance, and enable users to maximize the technology investment they have already made. OWC's operation provides leadership in business sustainability, with its headquarters among the first in the world awarded LEED Platinum certification. OWC features an award-winning technical support team and an unparalleled library of step-by-step DIY and informational videos. From the home desktop to the enterprise rack, the corporate backup to secure medical data, the recording studio to the motion picture set, and beyond, there should be no compromise. That is why OWC is here.
Company Contact
Matt Burkey